June 2018
Good taste in design
Having met while studying graphic design at BAU School of Design, Oriol Armengou and Ferran Mitjans began taking on freelance projects under the pseudonym Toormix. Upon graduation, Oriol and Ferran secured jobs in separate studios but continued to complete side projects together as Toormix. It wasn't until they were commissioned for a large editorial project that the duo decided to transitions Toormix into a full-time gig. 18 years later, the Barcelona based design studio is still going strong.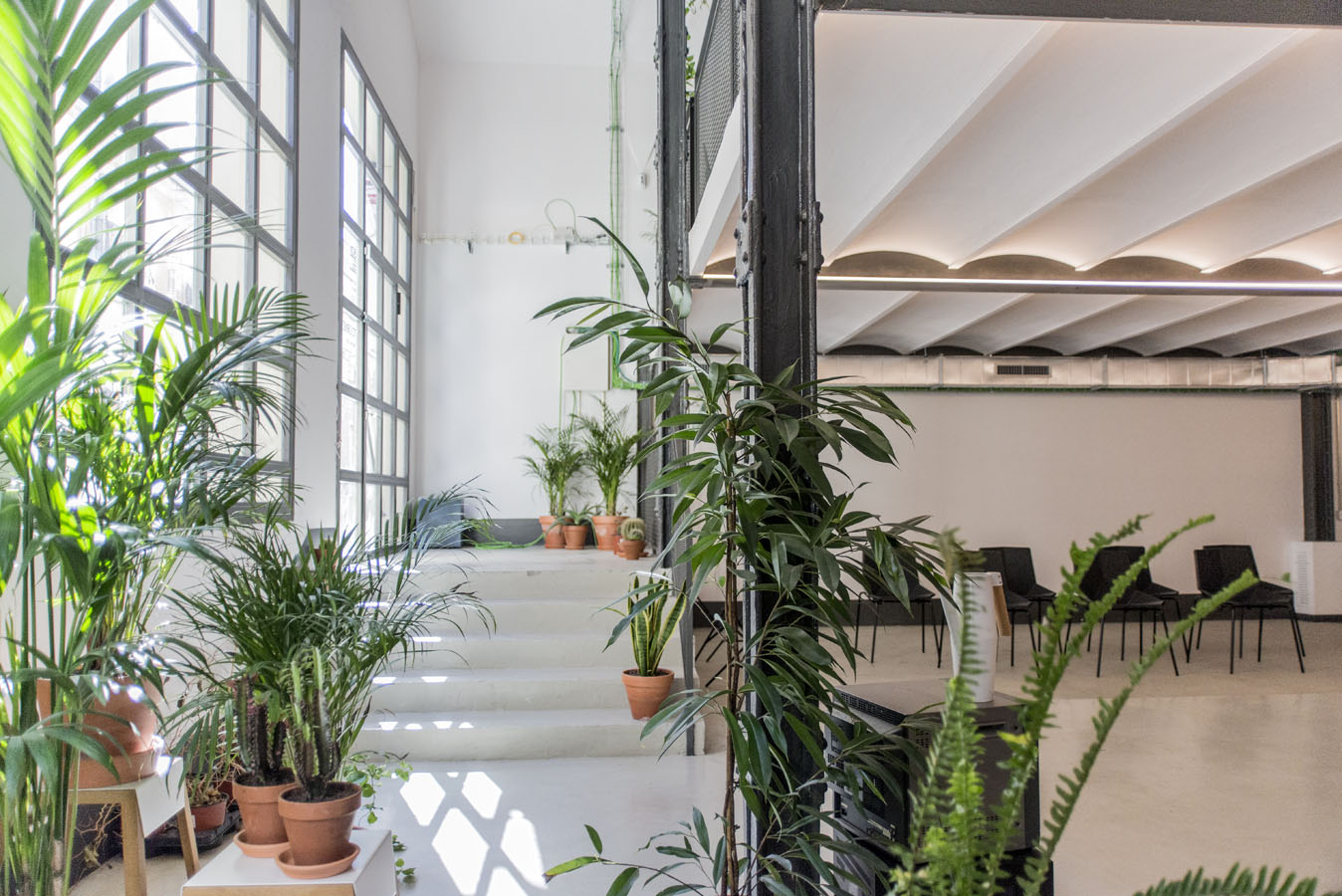 Into the studio
Just last year, Toormix moved into a new studio in the Barcelona neighborhood of Gracia. Christened BOX55, the two-level building is a multipurpose space with the ground level serving as an adaptable showroom. Open to the public and equipped with a kitchen, movable partitions, and a healthy dose of Ikea Frosta stools, this area makes for an ideal space for workshops and events. The upper level of BOX55 houses the Toormix studio along with 8 additional work-spaces for co-working opportunities. Metal shelves holding a generous library create an amicable border between the two areas.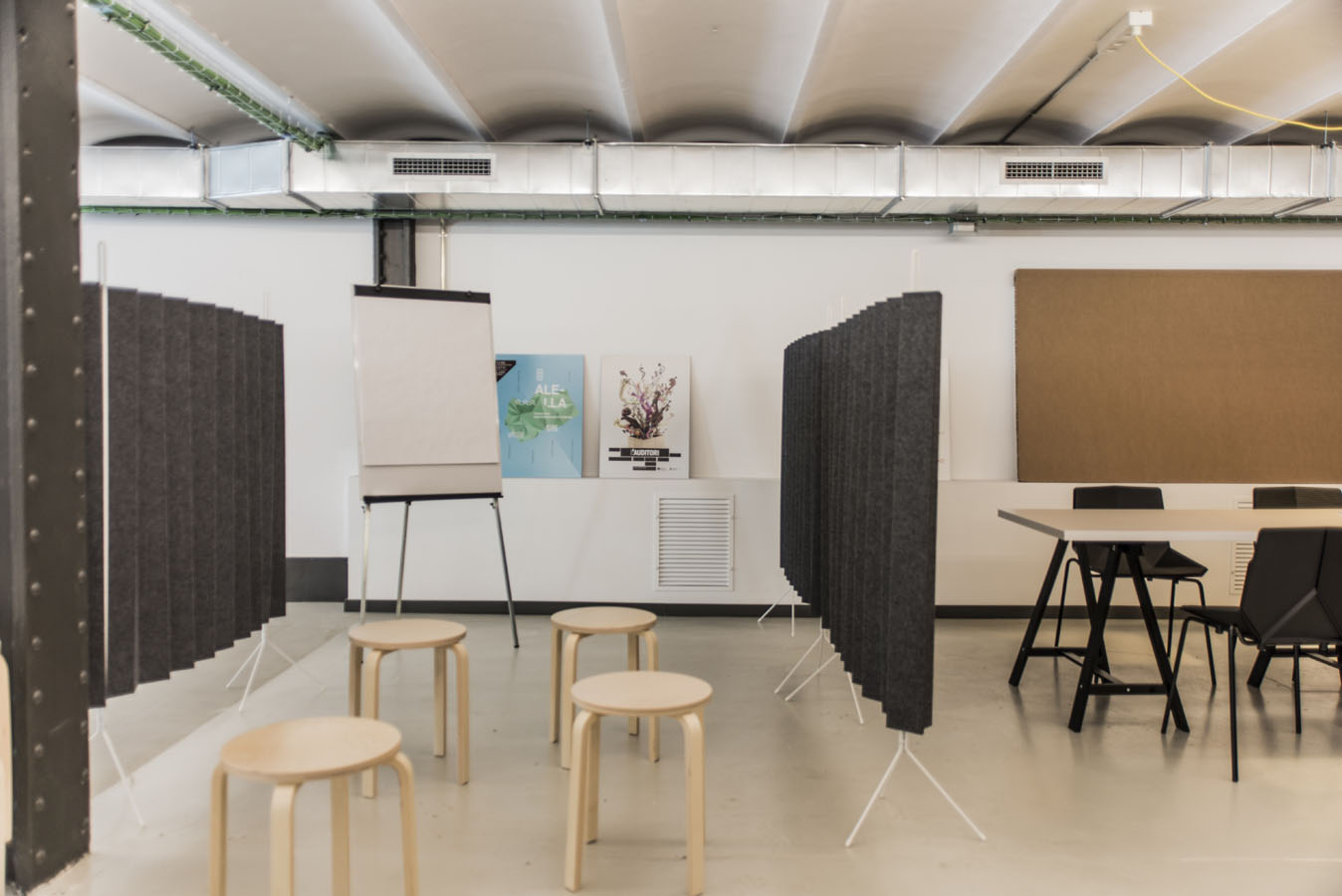 "Design is not a visual solution, it is a matter of a process, the way you approach and define a model and moreover a service, an experience."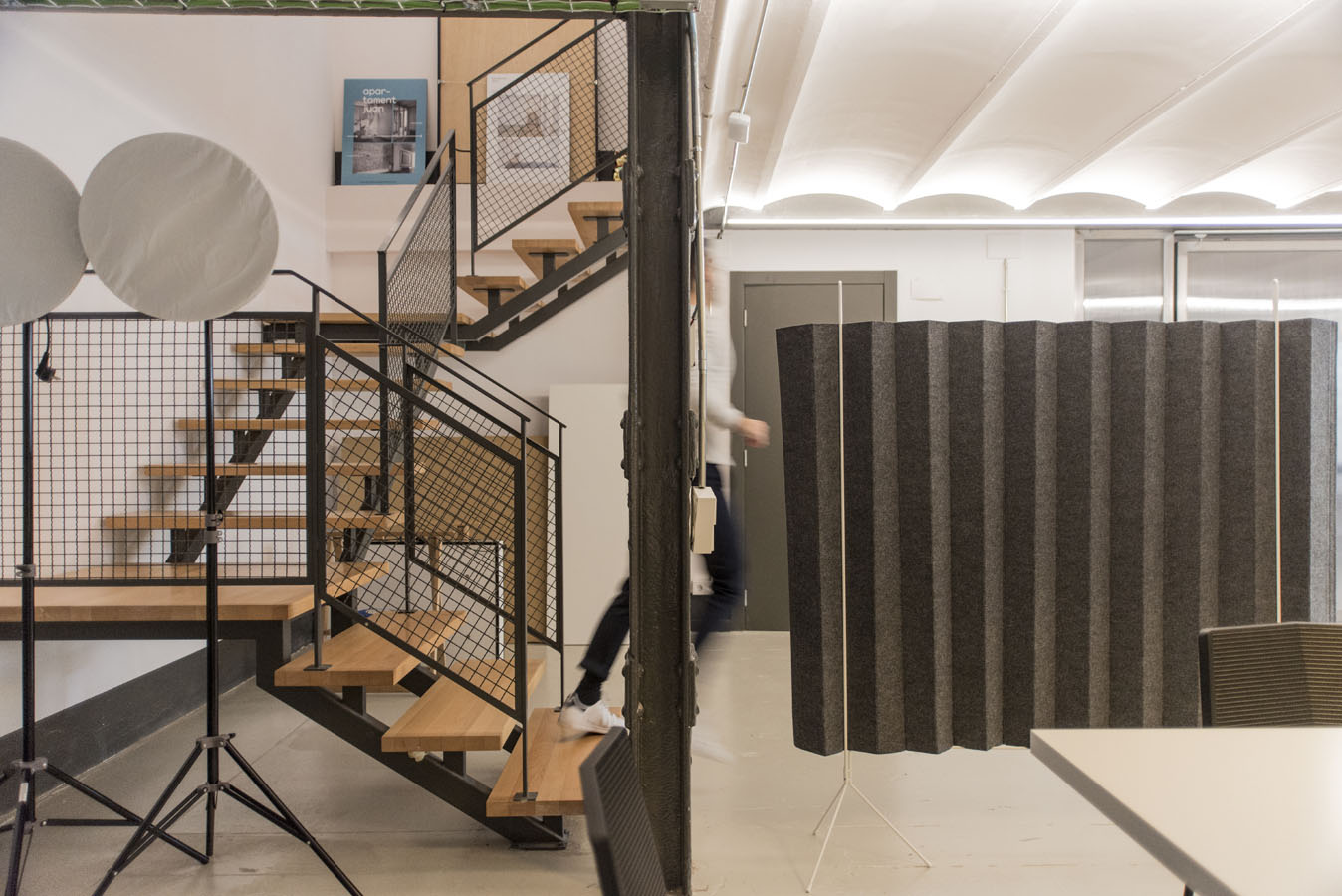 A rather simple space, I find the barrel-vaulted ceiling on the ground level to be the most appealing aspect of the studio. Not only does it keep light spread evenly through the space, it adds a unique visual interest. It's also intriguing that for a space so large, there is only one visible walled office in the studio. It makes me believe that Toormix works in complete transparency and constant collaboration, with the partners Oriol and Ferran working right next to their staff.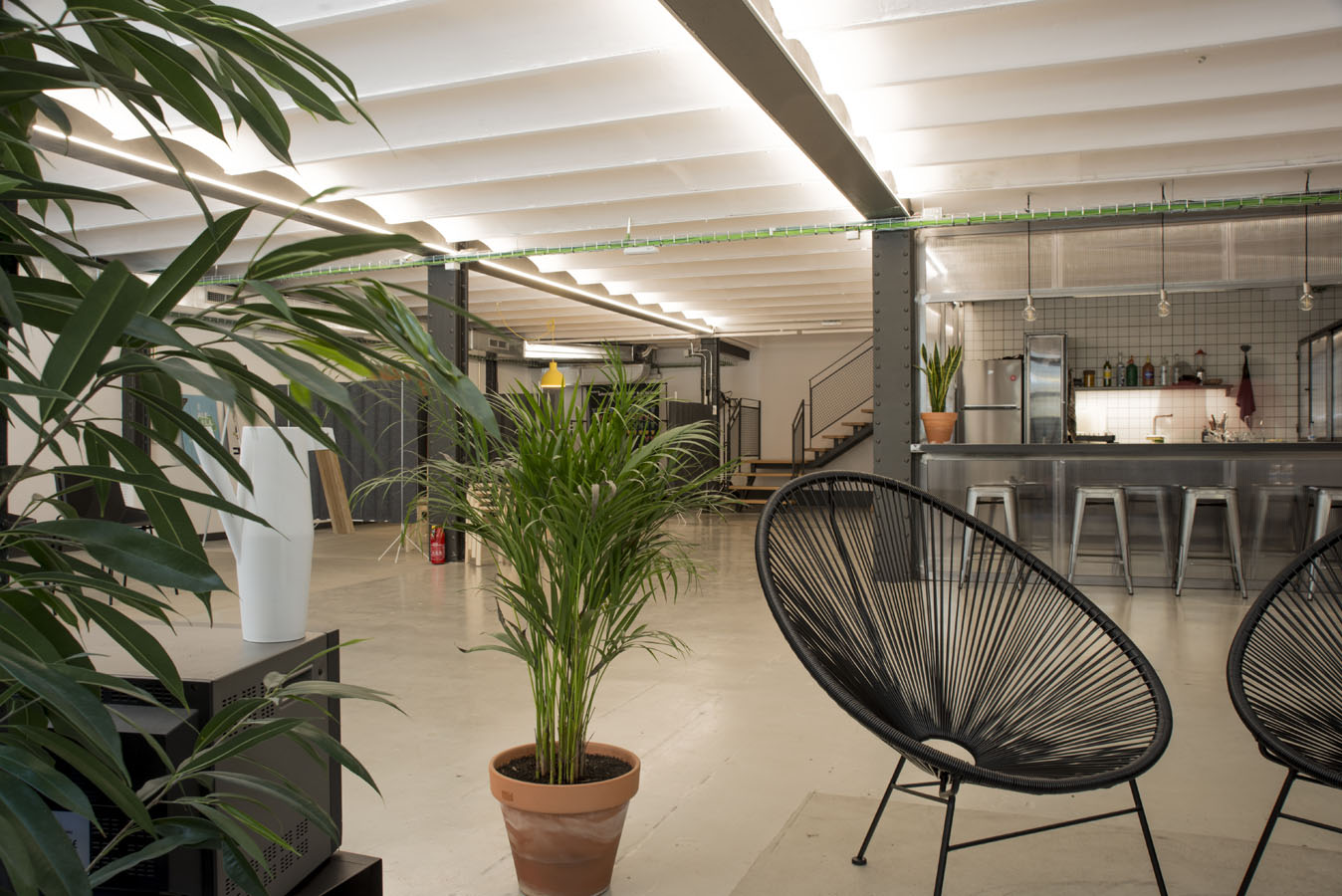 "The idea of a designer running a company with a vision focused on design should be the debate of the future."
Portfolio Review
Kern on the cob
After spending every morning ordering sandwiches at the restaurant Betlem, the team at Toormix inevitably became close with the owner and head chef Victor Ferrer. It was here that the two parties started a partnership that would span a new restaurant and food truck.

Bicnic, as the restaurant has been named, is a crossing of gastronomy and design. With a focus on Mediterranean cuisine, Toormix supplies the creative thought and experience, while Ferrer keeps your taste buds craving more. Hosting two ways to eat, Bicnic offers a fast bar focusing on a tapas menu, and a relaxed seating area with the more traditional style of sit-down dining. Bicnic on Wheels is the mobile dining option accessible wherever four wheels can travel.

With Bicnic on Wheels being the first initiative, it's fitting that the Bicnic logo imbues motion. The black circumference drives a visual representation of a spinning wheel while the bright pastel colors add a refreshing contrast. The supporting iconography represents all aspects of the Mediterranean environment. Choosing to keep the illustrations simple line art keeps the identity feeling lean and healthy.

When it was time to expand Bicnic on Wheels into a restaurant, Toormix kept the current identity intact. The floor tiles, cushions, and dinnerware in the restaurant are colored with the same bright pastels used for the Bicnic on Wheels brand. And the logotype, initially designed to represent a food truck, remained unscathed since the restaurant and food truck's design-driven message were in line with one another.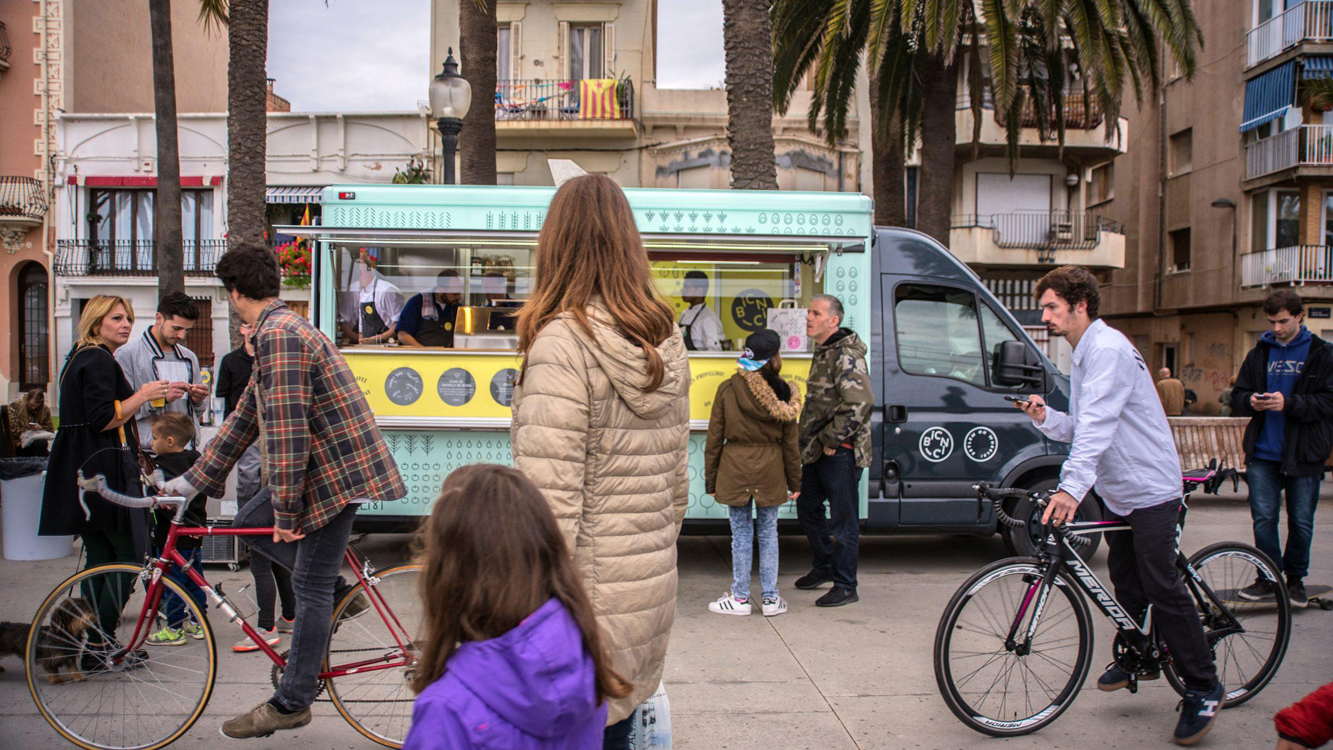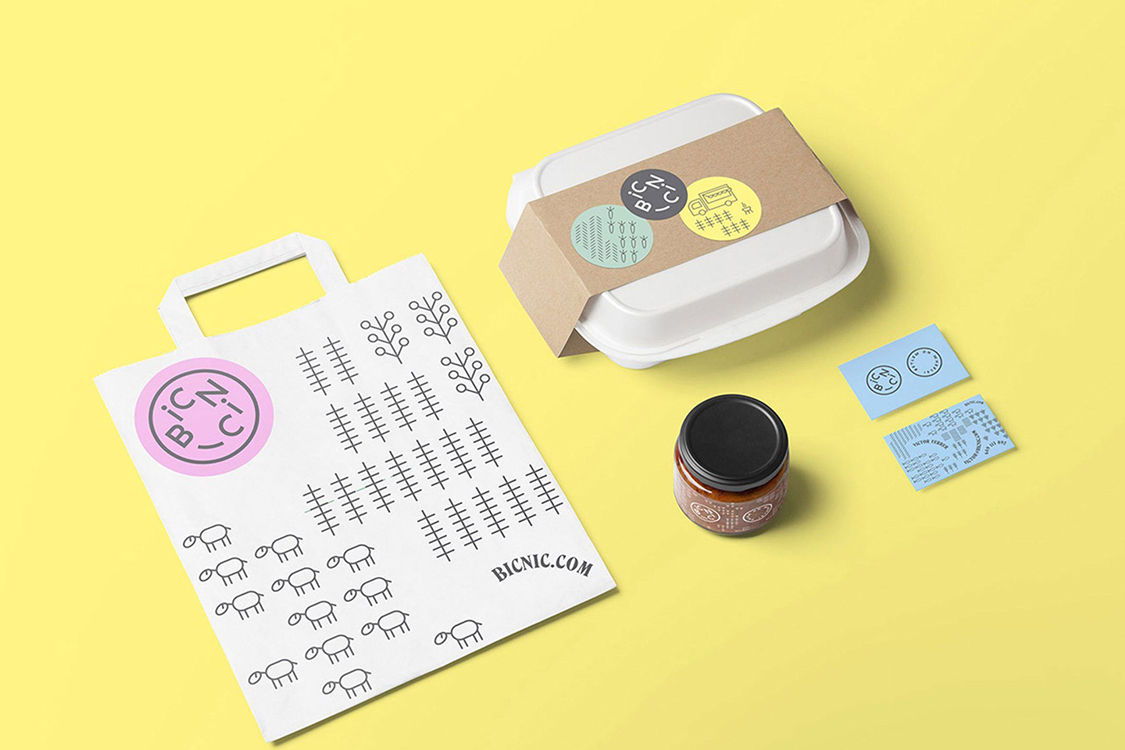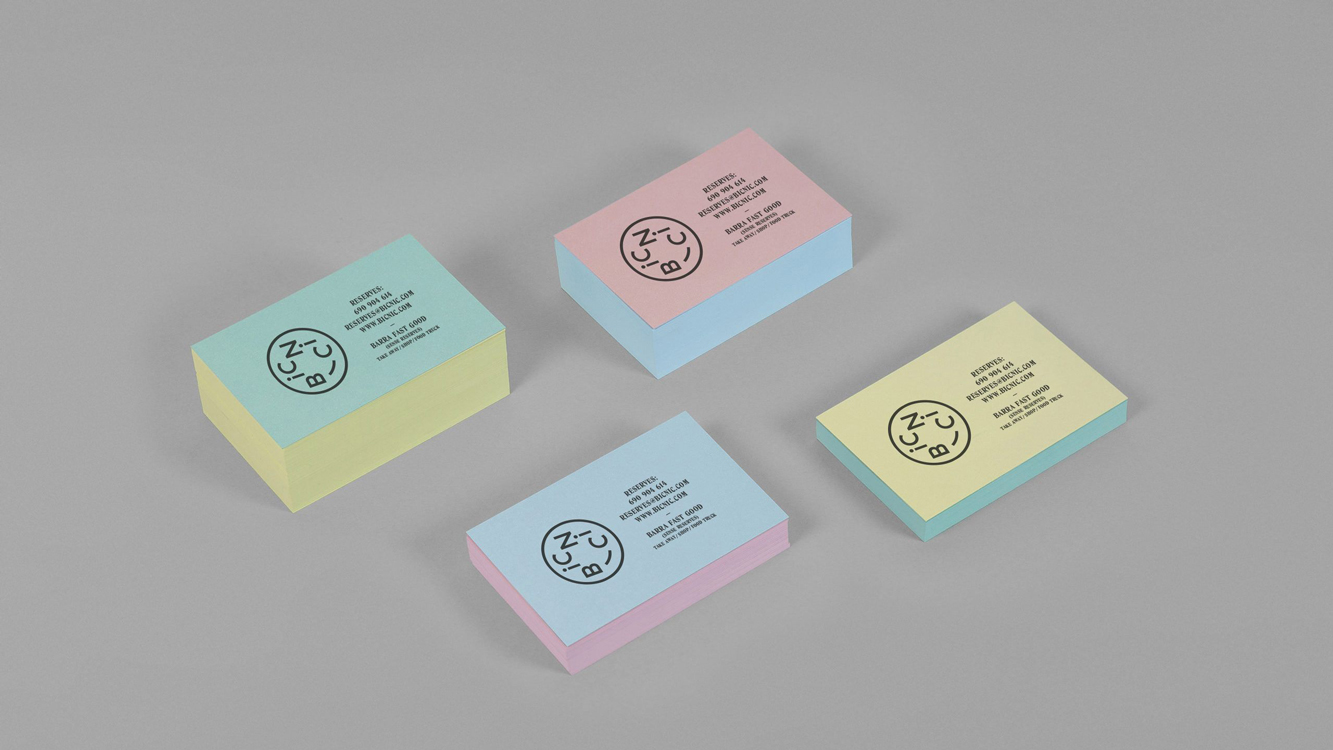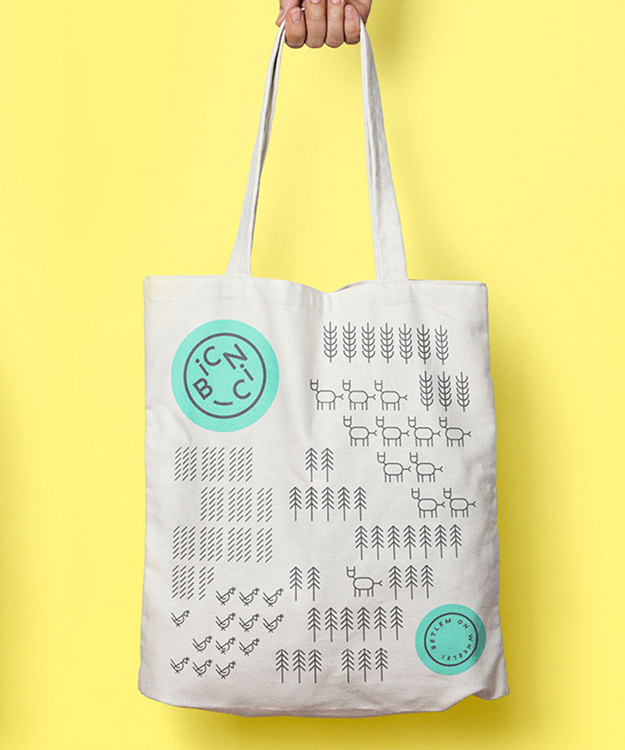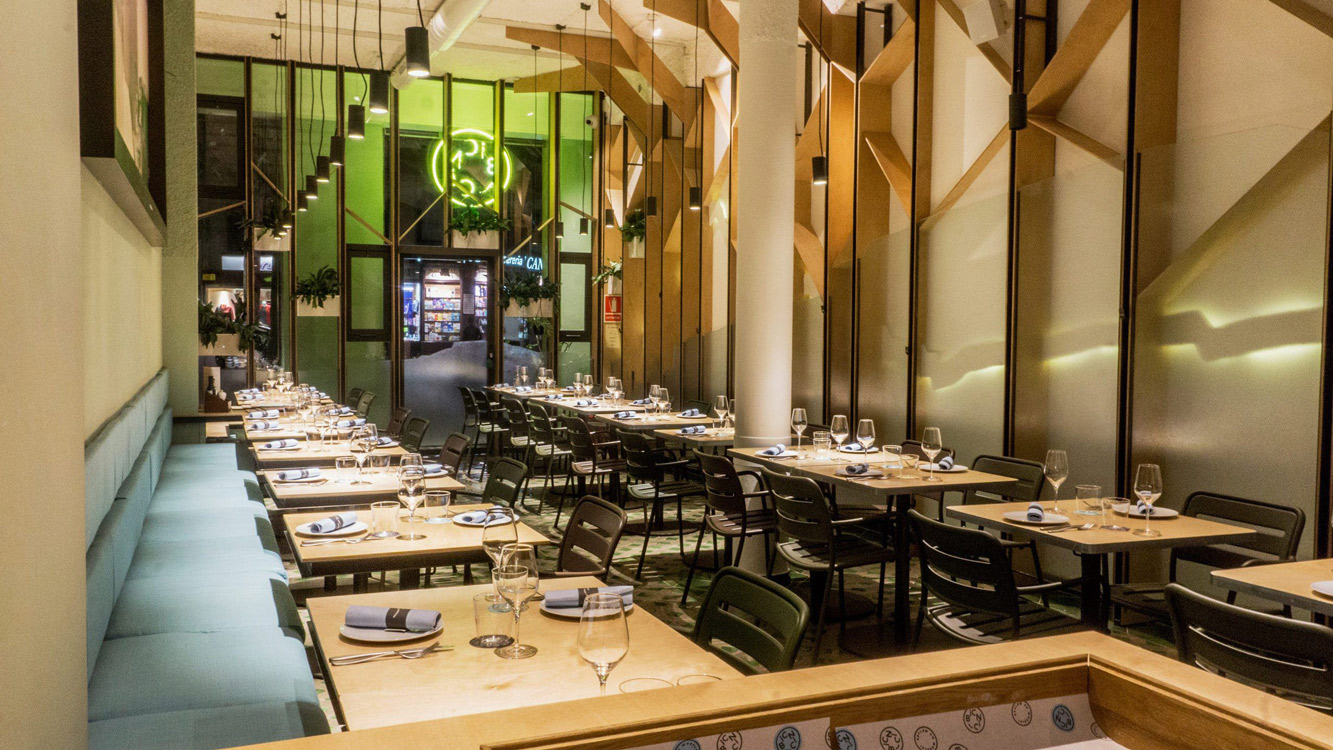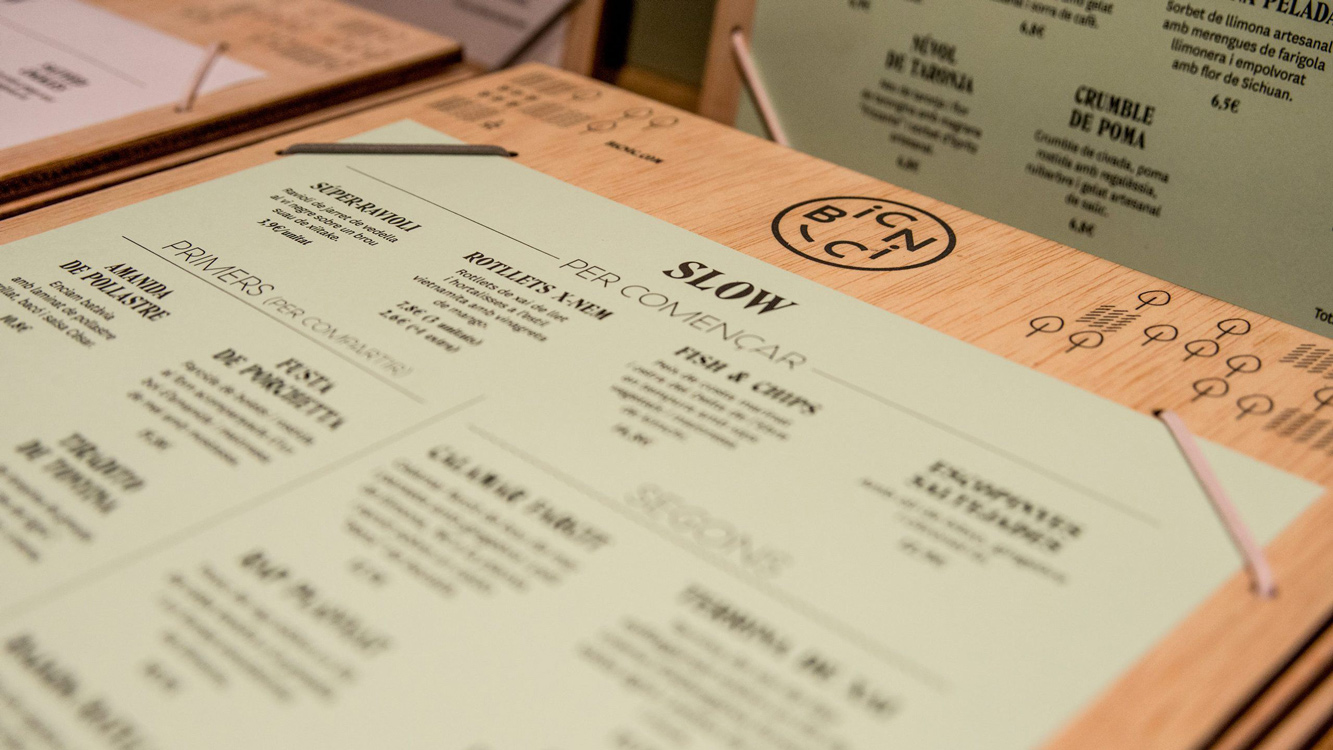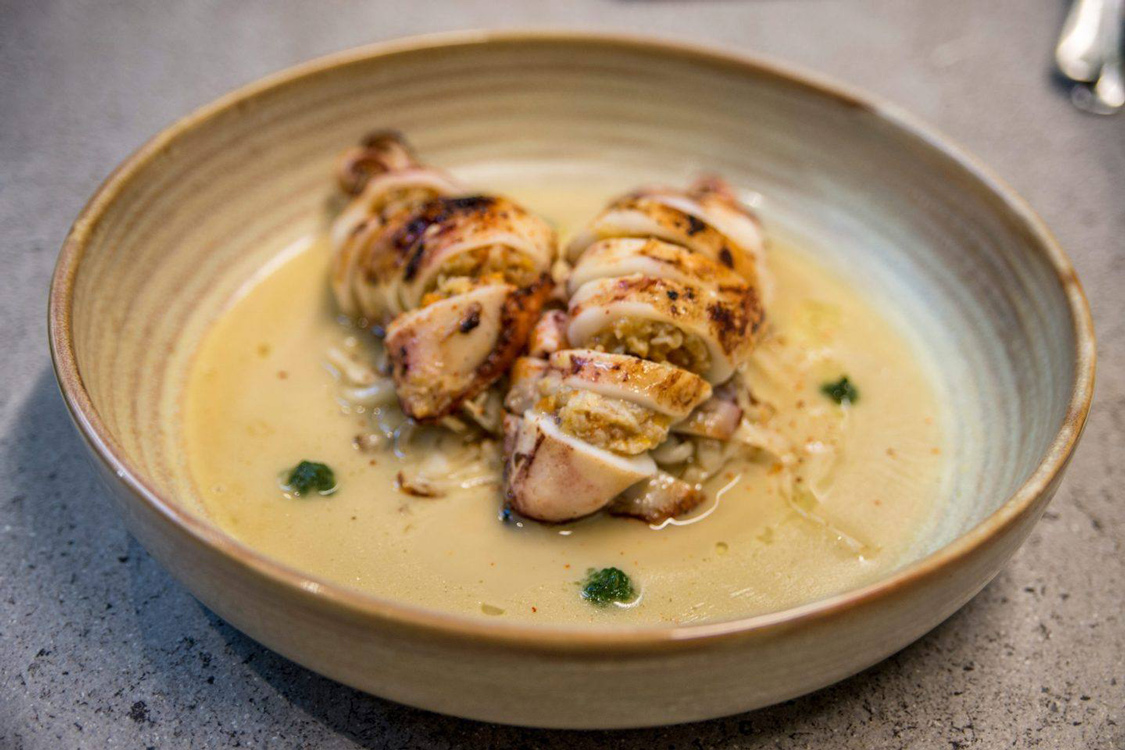 "The design problem is always a communication issue, so they must understand that they are solving a problem, not illustrating an artistic solution."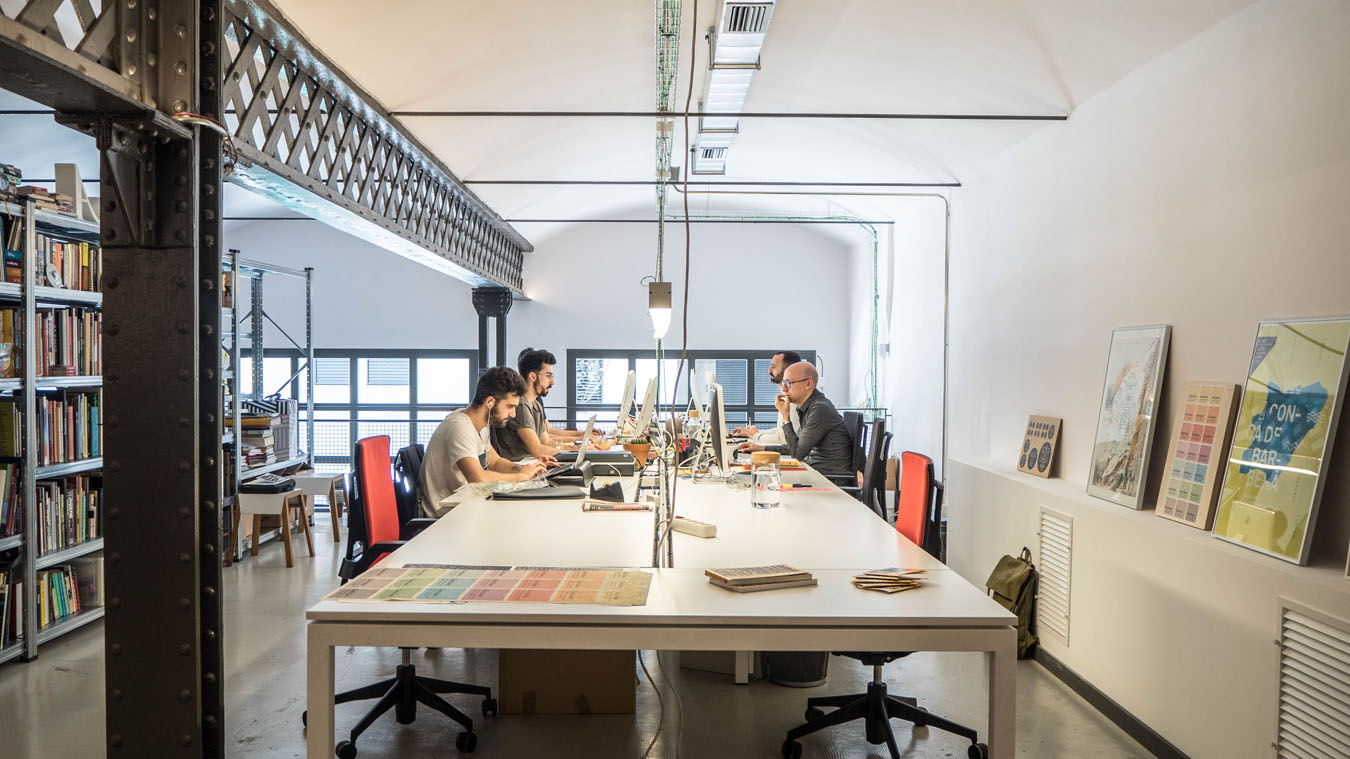 Hungry for more
Toormix recently established a new branch in the studio called Toormix Next. Focusing on developing design-driven strategies for entrepreneurs, Toormix Next also serves as the platform to develop the studio's own business ventures. With Bicnic (see above) and the design festival Design is Future being prime examples of the type of projects that come out of Toormix Next, I'm curious to see what else they can conjure.
While it's not uncommon for design studios to get involved in new endeavors, it is rare that these initiatives range outside of the design industry. It's important for creatives to keep exploring. Not only does it cultivate new creative talents but it broadens the offerings of a studio. Even more so, it shows the ubiquity of design and how a design focused company can be a game changer in any industry. I tip my hat to Toormix .