December 2017
The school of hard knocks
There are a lot of hard truths that come with making a living off of creativity. Mark Fleming, founder and creative director of London based Rosie Lee, knows this all too well. Having learned from his first attempt at setting up a design studio, Mark applied his previous experiences when he launched Rosie Lee to success in 2001. Since then he has guided the studio to a growth of 30+ employees with four studio locations, and boasts a client list that spans the likes of Nike, Beats by Dre, Pepsi, and Uniqlo.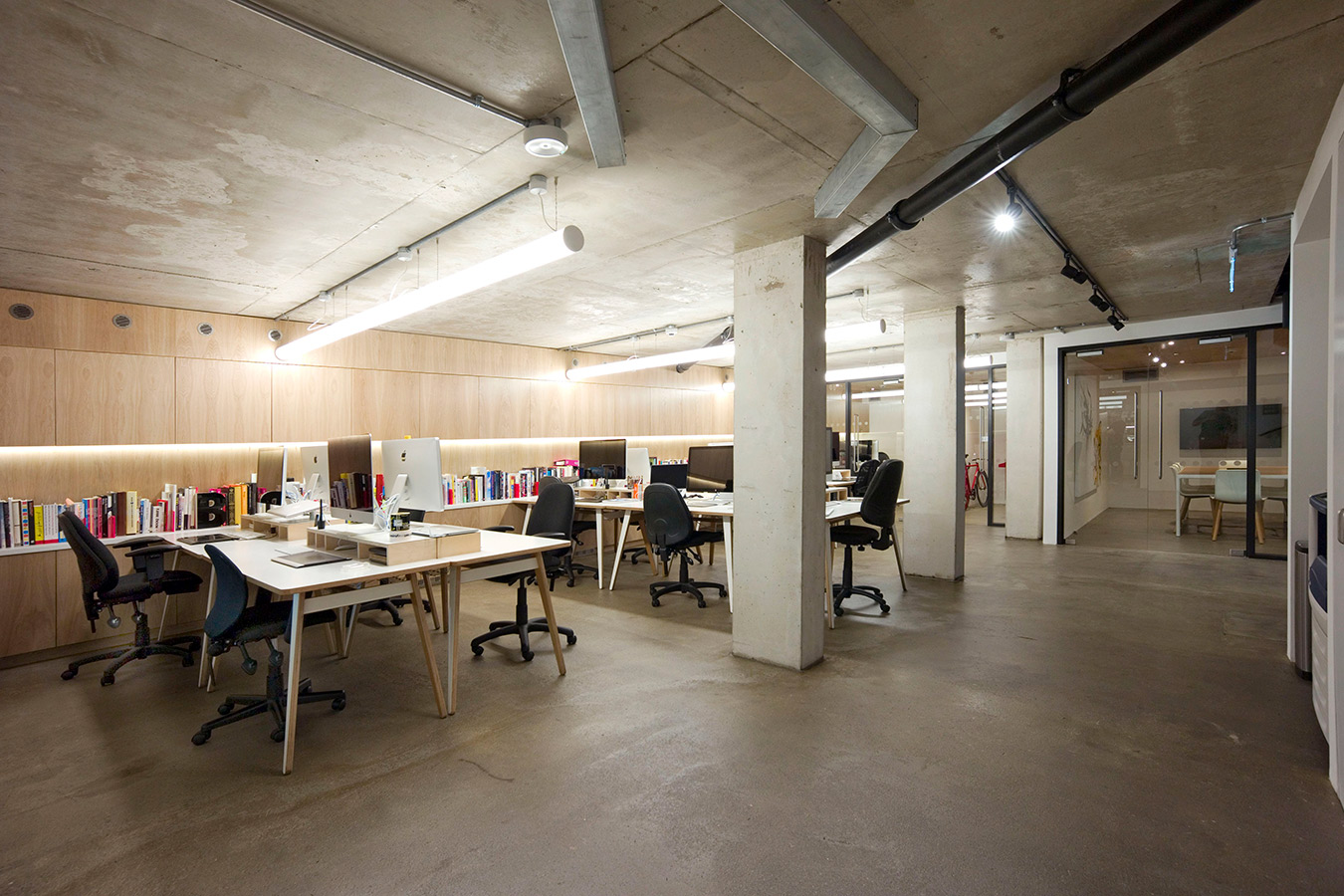 "When I set up Rosie Lee I was very keen that we did work that was concept-led, rather than centered around a particular aesthetic—aesthetics tend to fall in and out of fashion and are easily replicated."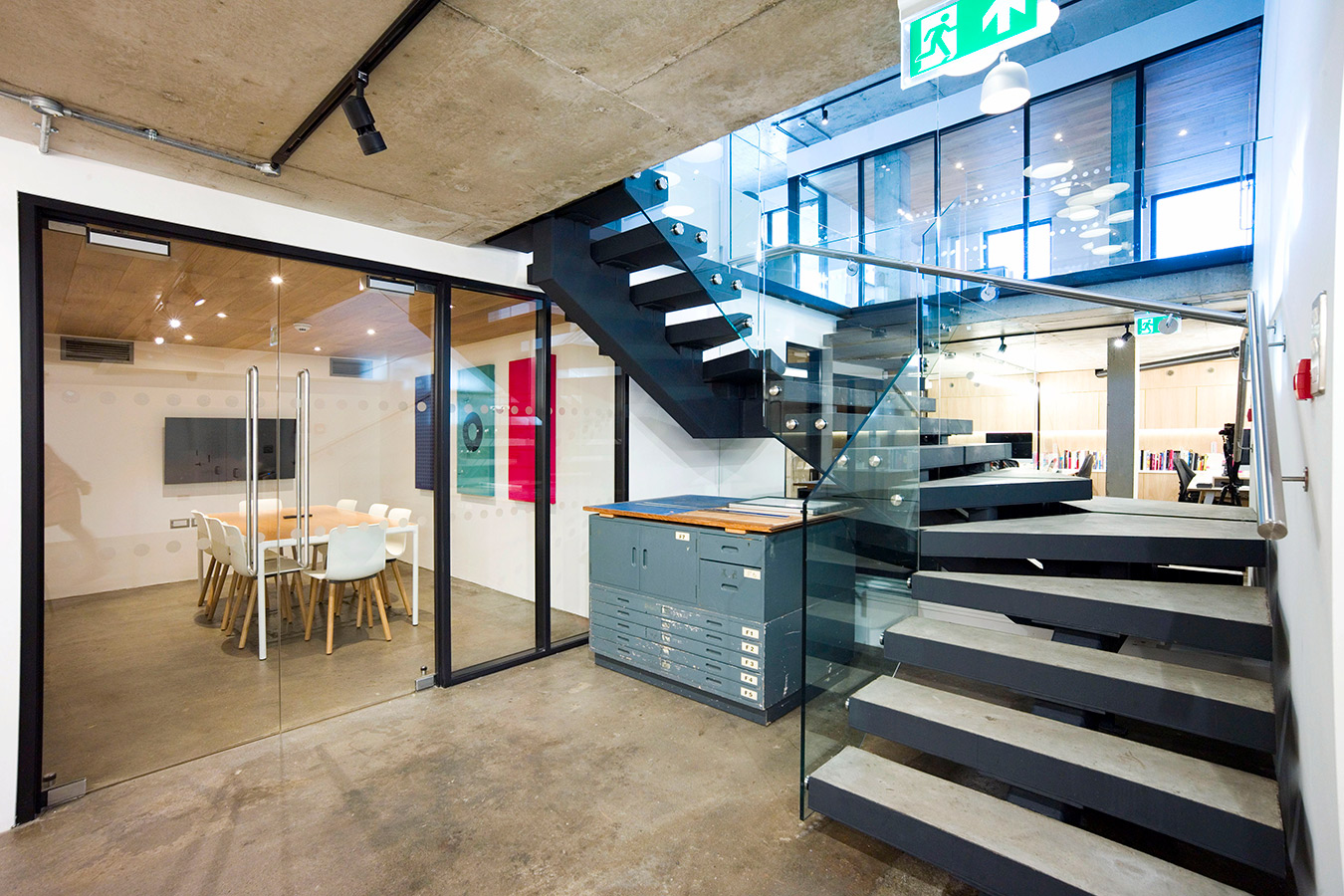 House of stark
Upon first look, I was struck by the tidy appearance of Rosie Lee's studio. A stark atmosphere gleaned from the concrete floors and industrial stairwell is perfectly balanced with pieces of character throughout the studio. Each meeting room is scattered with abstract artwork or prototype sneakers from completed Nike campaigns. Not to mention the omnipresent designer bookshelf which is neatly displayed in a single linear row with accent lighting. It may sound odd, but for someone who spends time nosing into studio spaces, it's refreshing to see a bookshelf in a single linear row.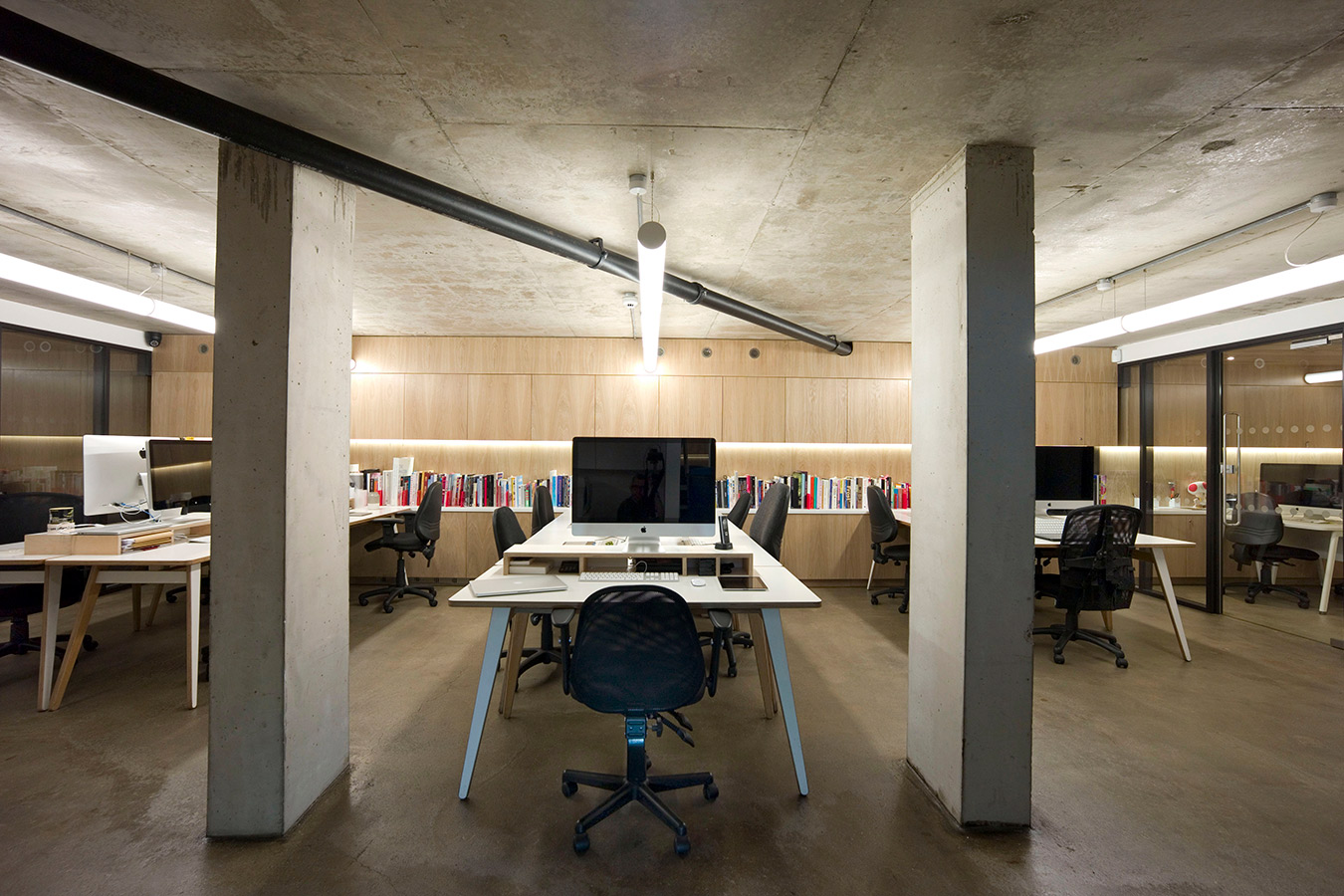 "Creatives, because they tend to be loud vampiric and unruly, are downstairs in the basement, which allows them to be as crazy as they like."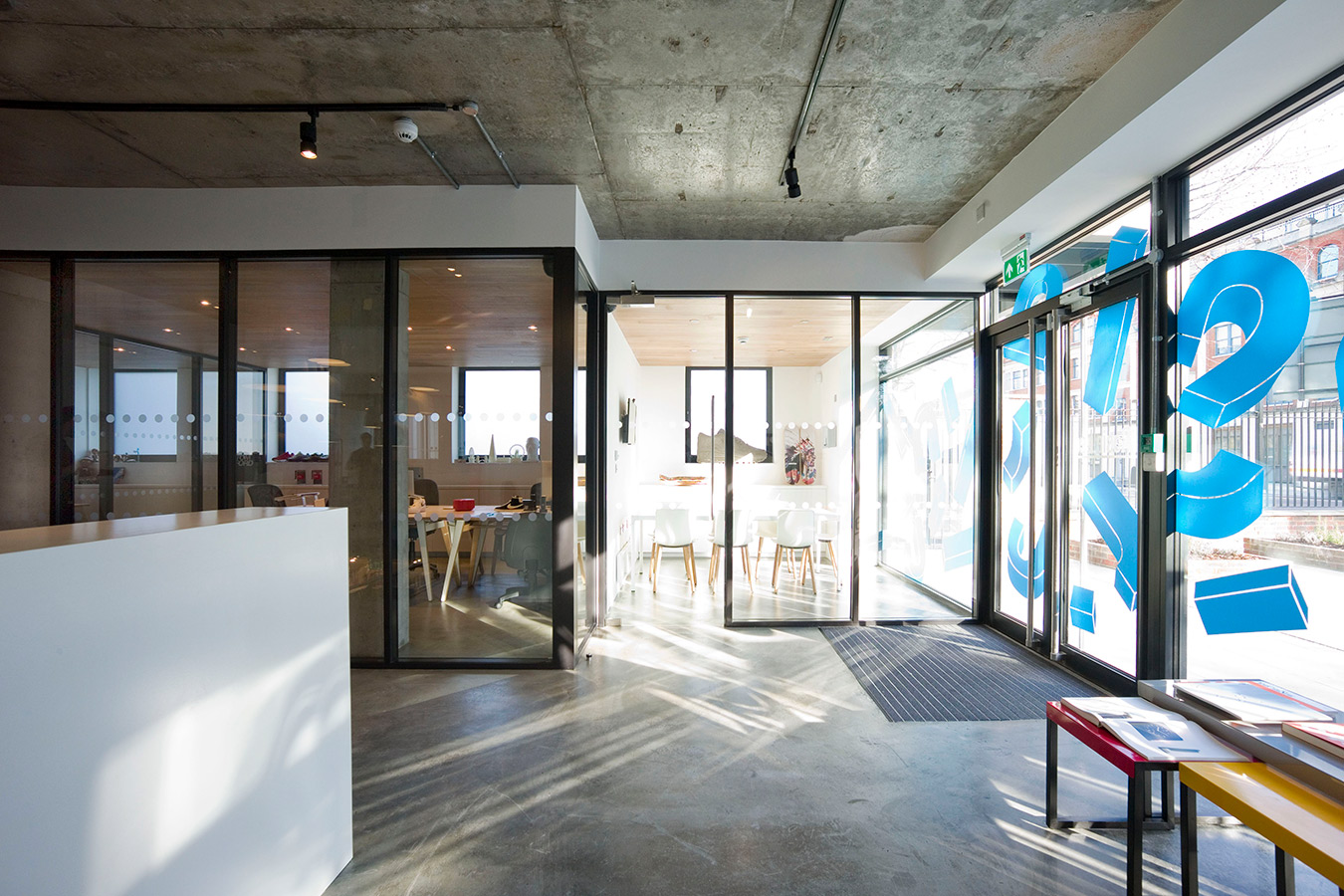 The distorted vinyl logo on the studio's windows is another piercing example of the character found in the studio. However, the commissioned painting by Dave White is by far my favorite paraphernalia in Rosie Lee's studio. The abstract aesthetics are enough to attract attention, but Mark's interpretation regarding the tiger and the dragon representing the duality in their design process is enough to make you stare and admire a little longer.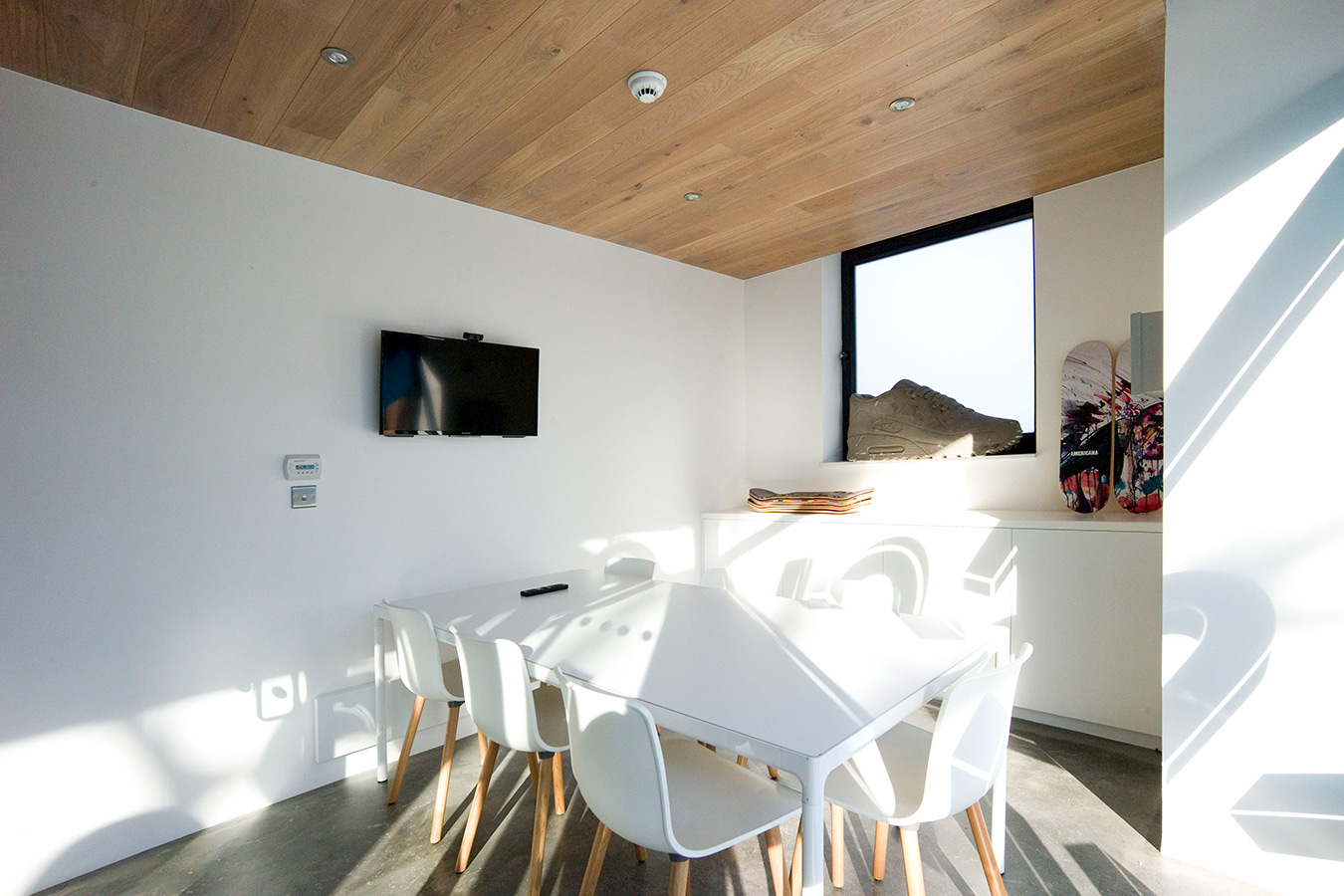 "I've always been conscious of the fact that everything we do is a collaboration, and relies on the work of numerous people with different skills."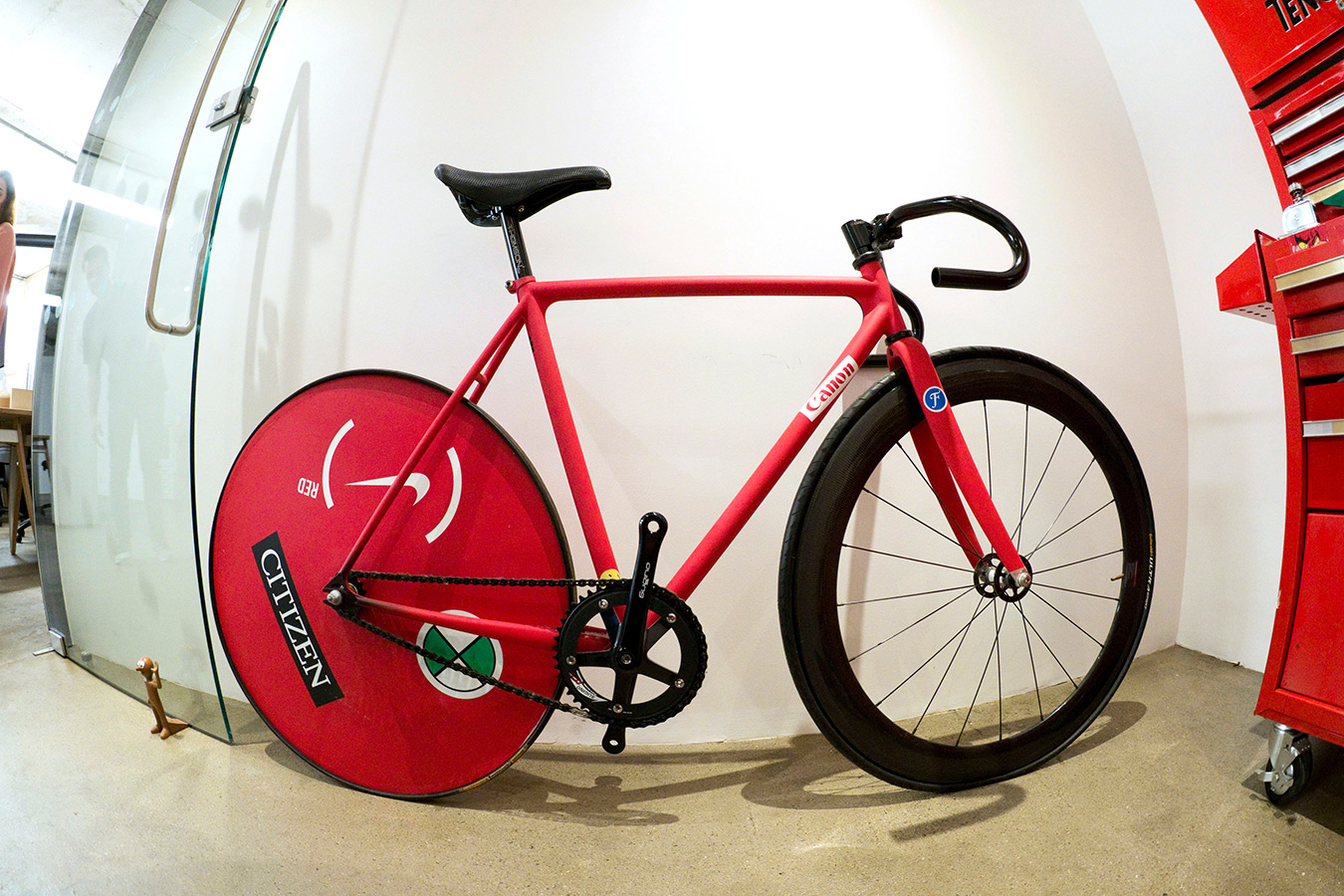 Portfolio Review
Living results
Rosie Lee describes themselves as a hybrid agency and their portfolio provides the evidence to back it up. Having a focus on branding, Rosie Lee has crafted high-quality identities for Swiss product firm Punkt, product designer John Tree, and video editors trim editing to name a few. Growing from their knack for branding, Rosie Lee then transitioned their storytelling talents into retail design. The evolution is visible in the vast retail spaces they've produced for Nike over the course of a 17-year working relationship. And they didn't stop with retail design.

The Deck Chair is Rosie Lee's foray into product design. The project was initiated by a visual connection between skateboard decks and finely crafted furniture. After building a prototype with eight raw decks, Rosie Lee took the opportunity to experiment further. The team invited five artists to customize decks which were then used to craft the deck chair v2. While the v2 chair showcases artist collaboration I am naturally drawn to the prototype chair. It's easier to see the connection Rosie Lee made to designer furniture with the naked decks, whereas the v2 decks are letting the artwork be the center focus. Regardless of your taste in aesthetics, the deck chair is a bold concept with a quality design. All that's left is to patiently wait for Rosie Lee to make the deck chair available for purchase.
---
Projects in order of appearance:
Nike (various campaigns), John Tree, Infinite Objects, trim editing, Deck Chair, Punkt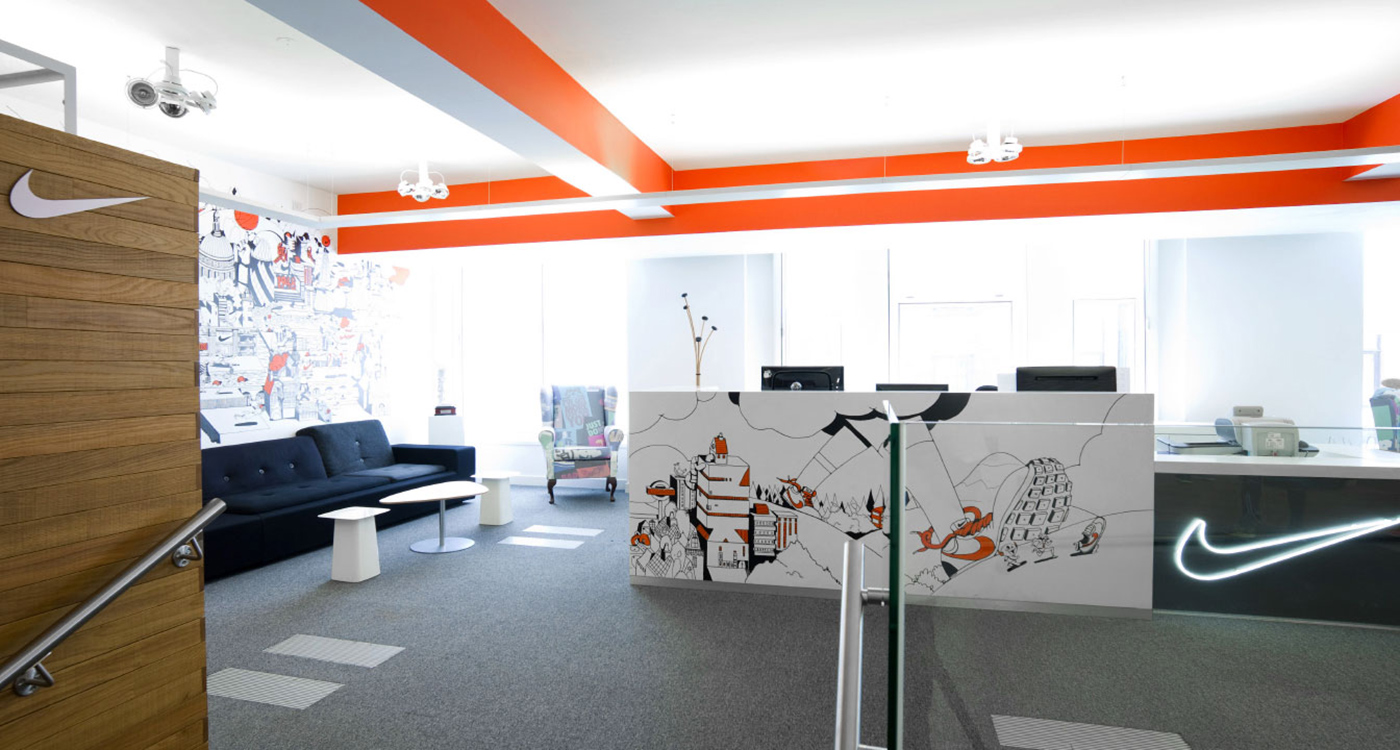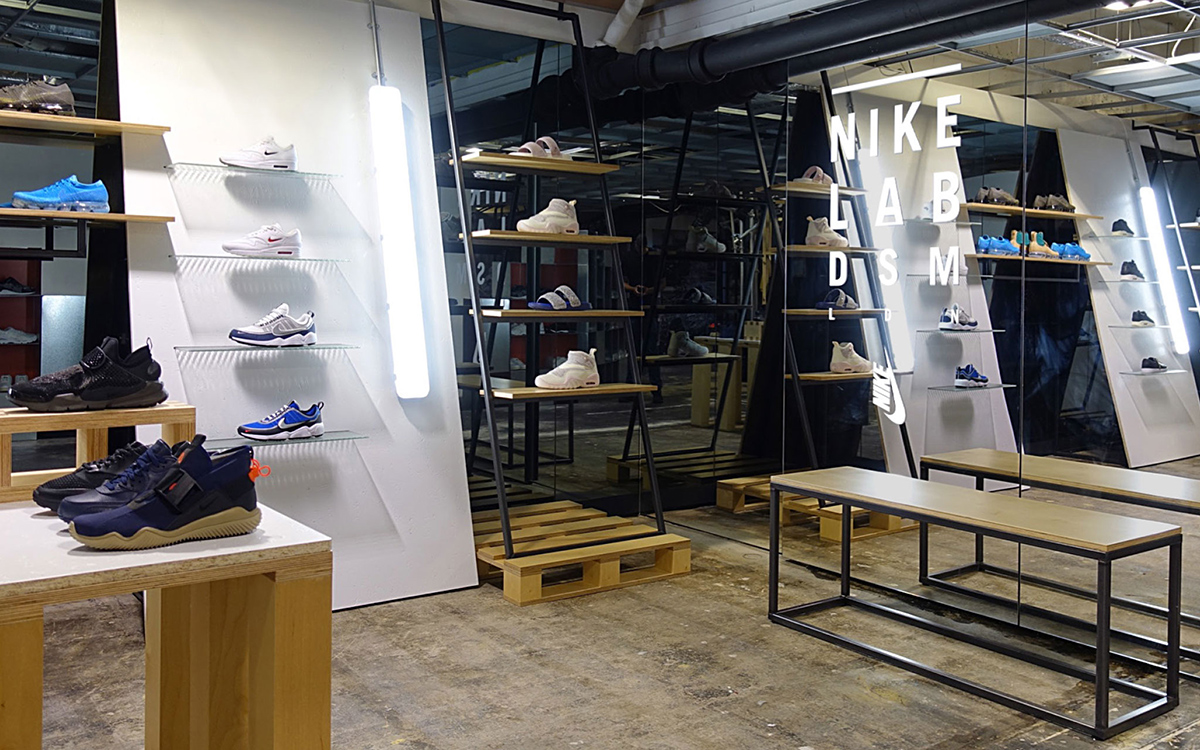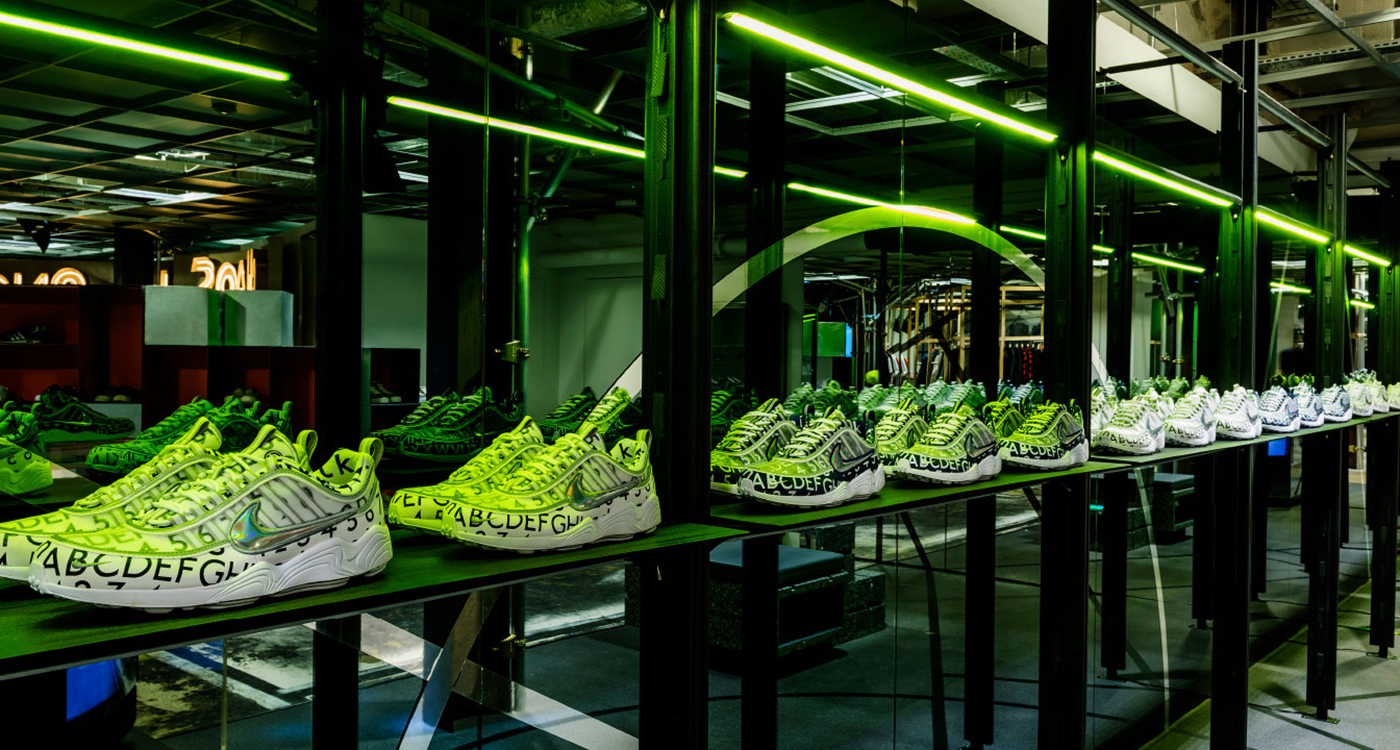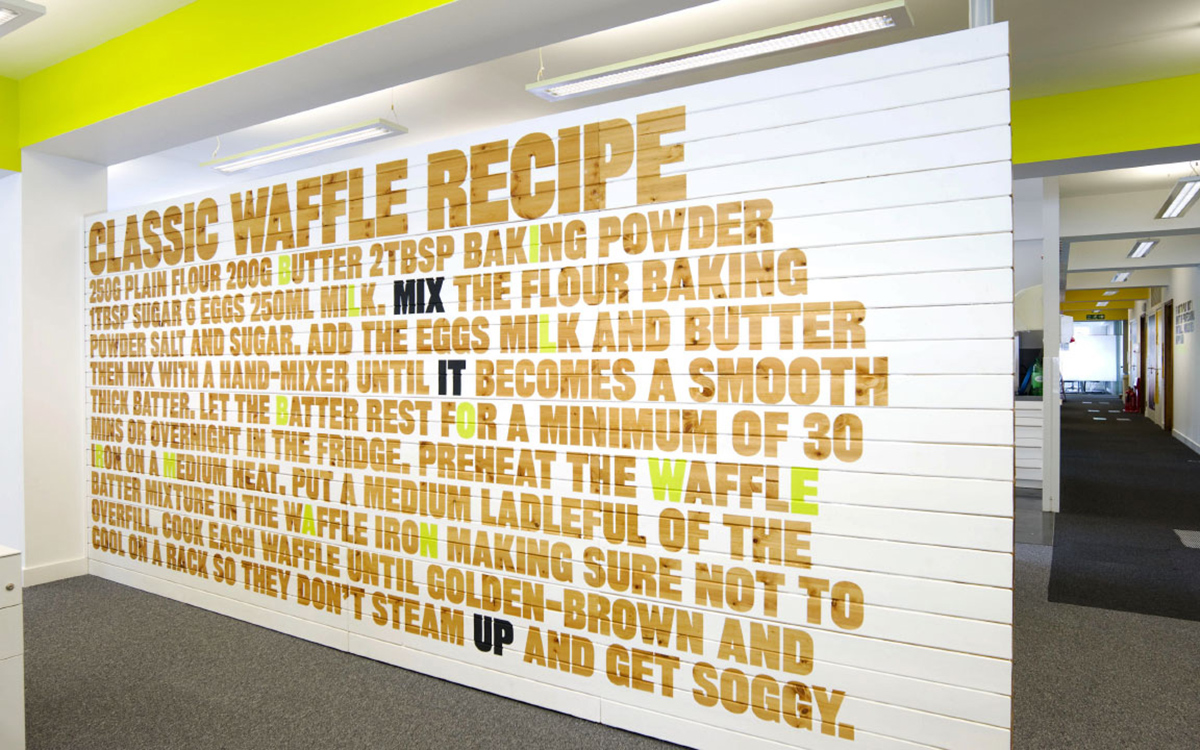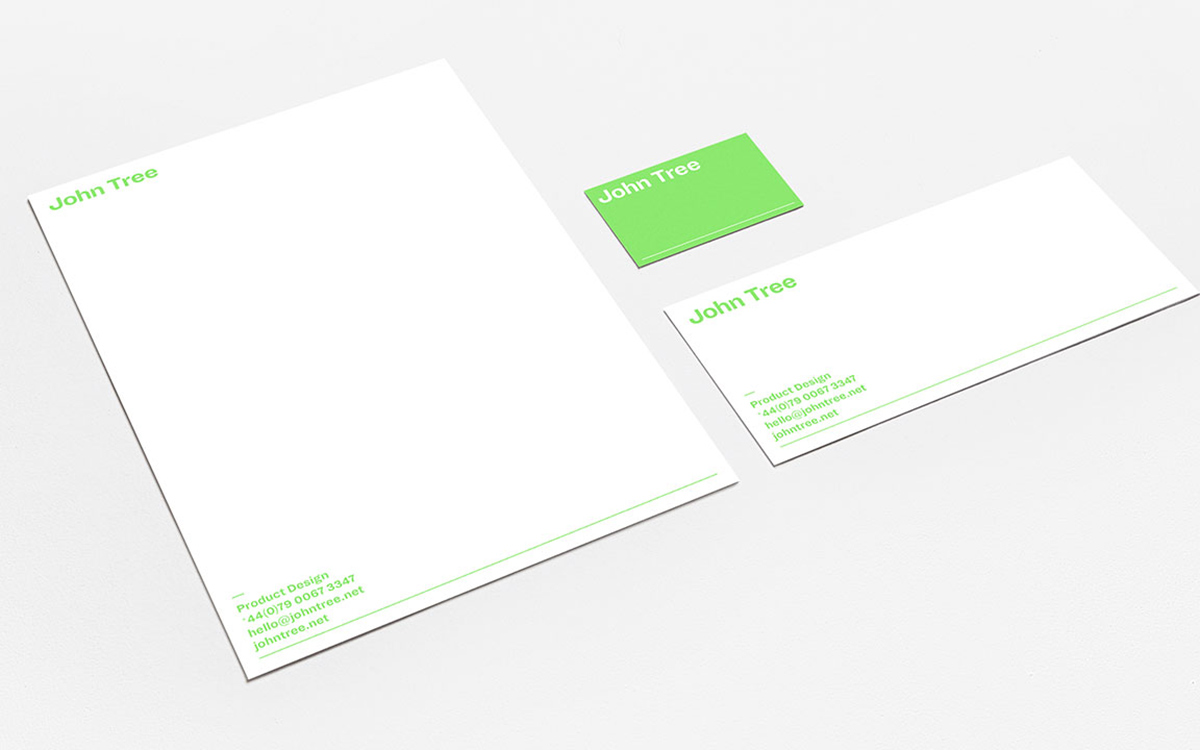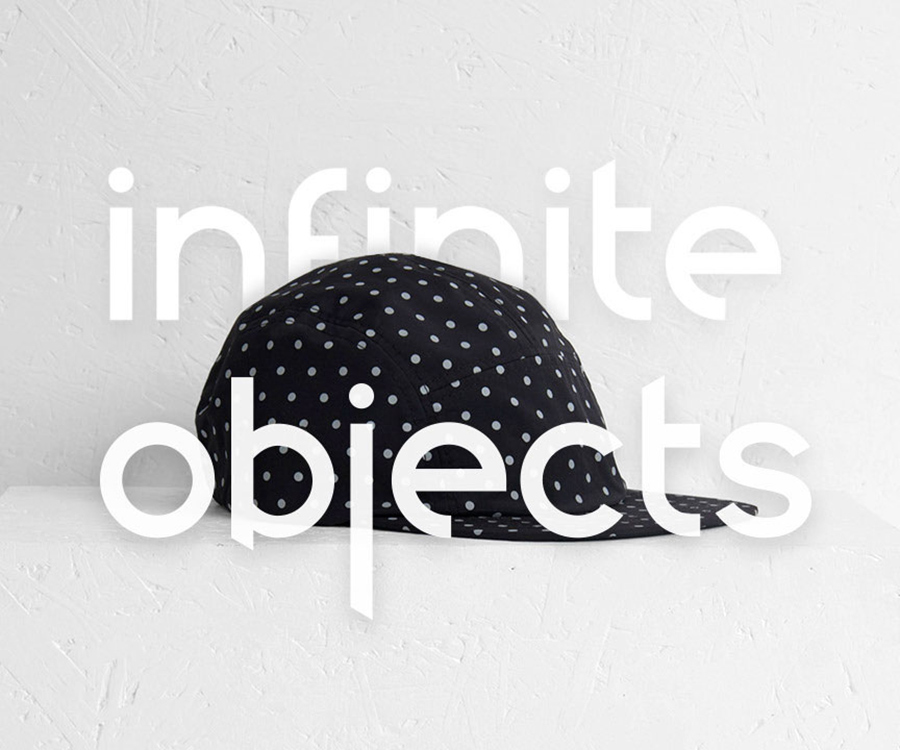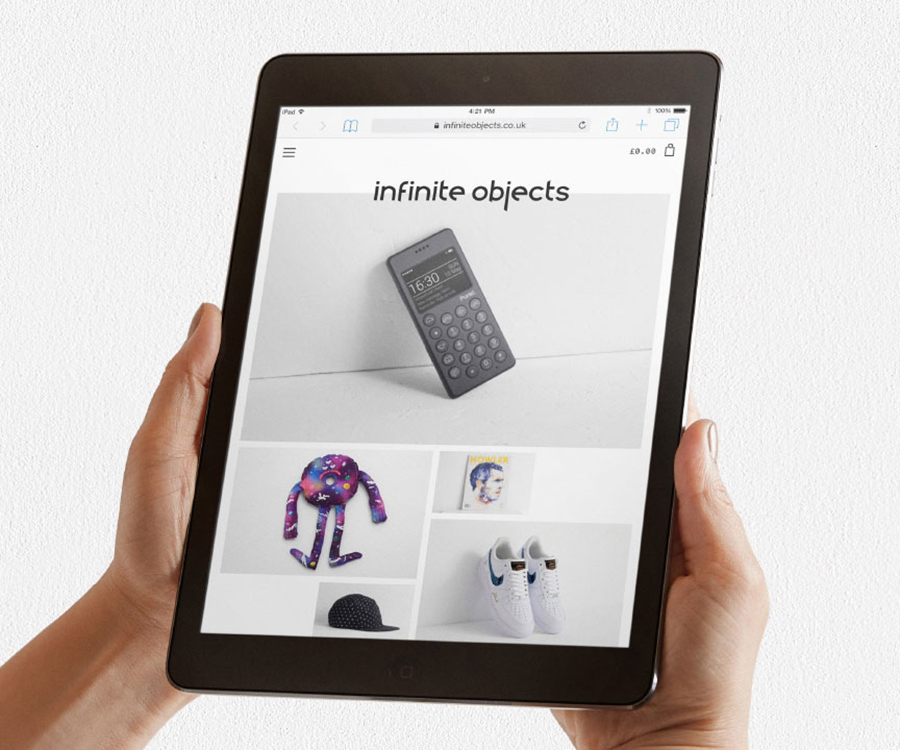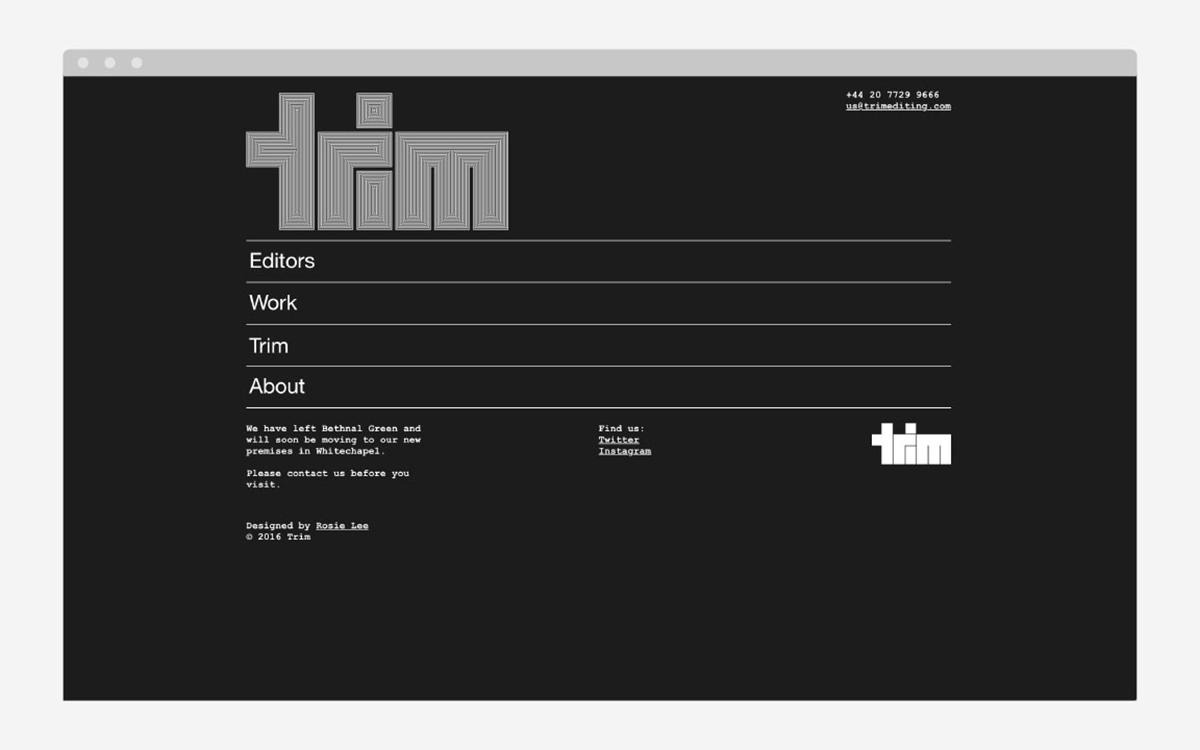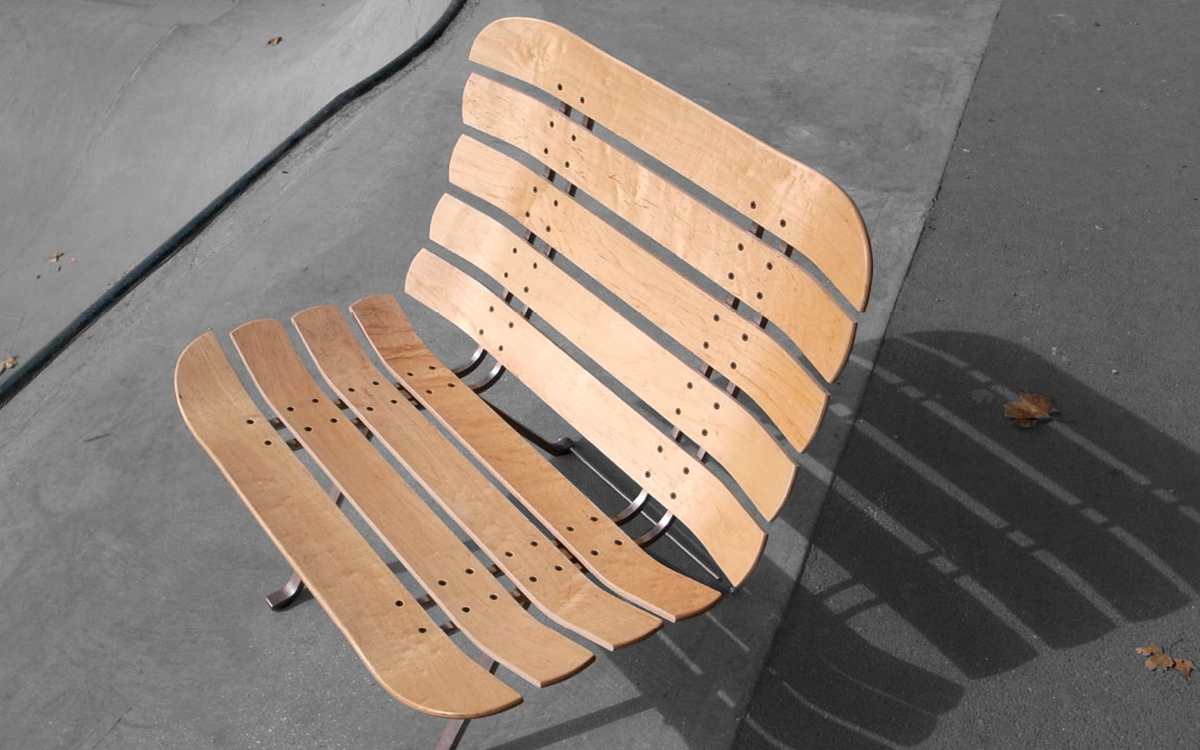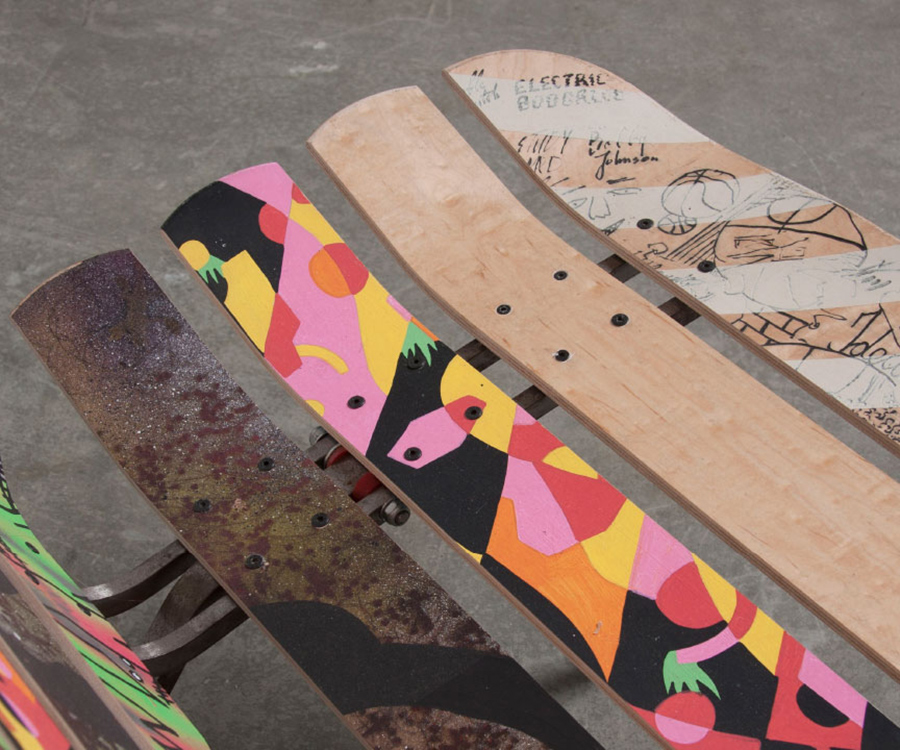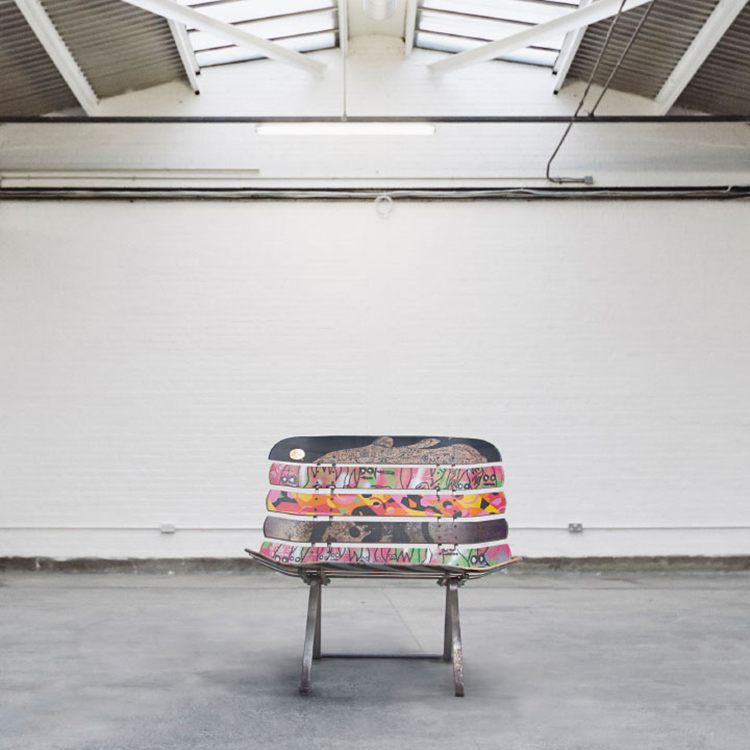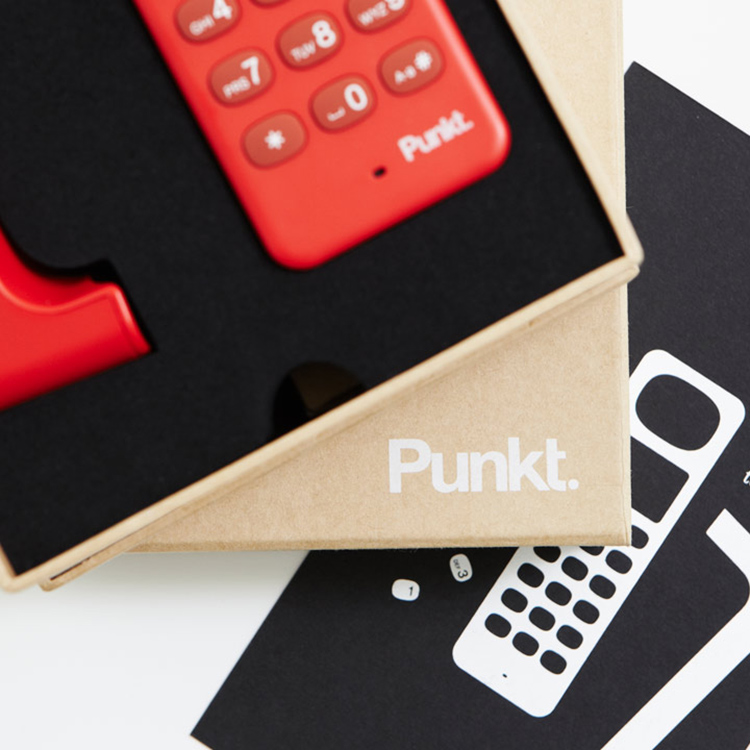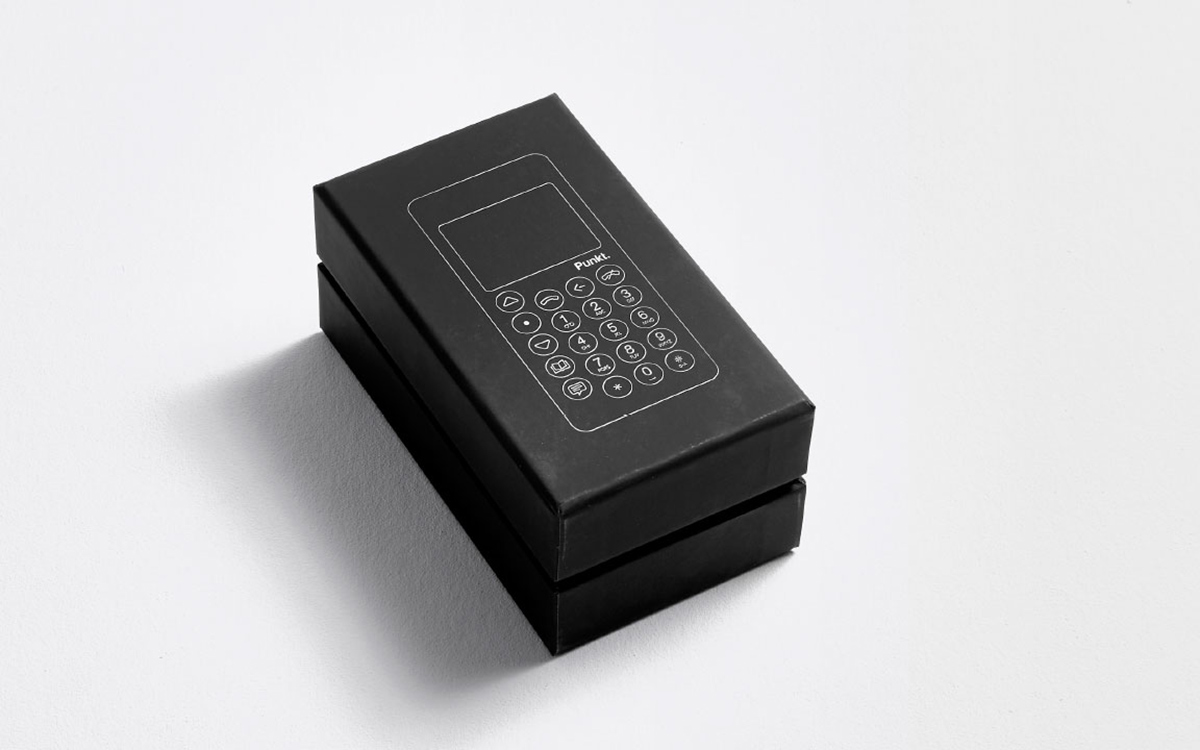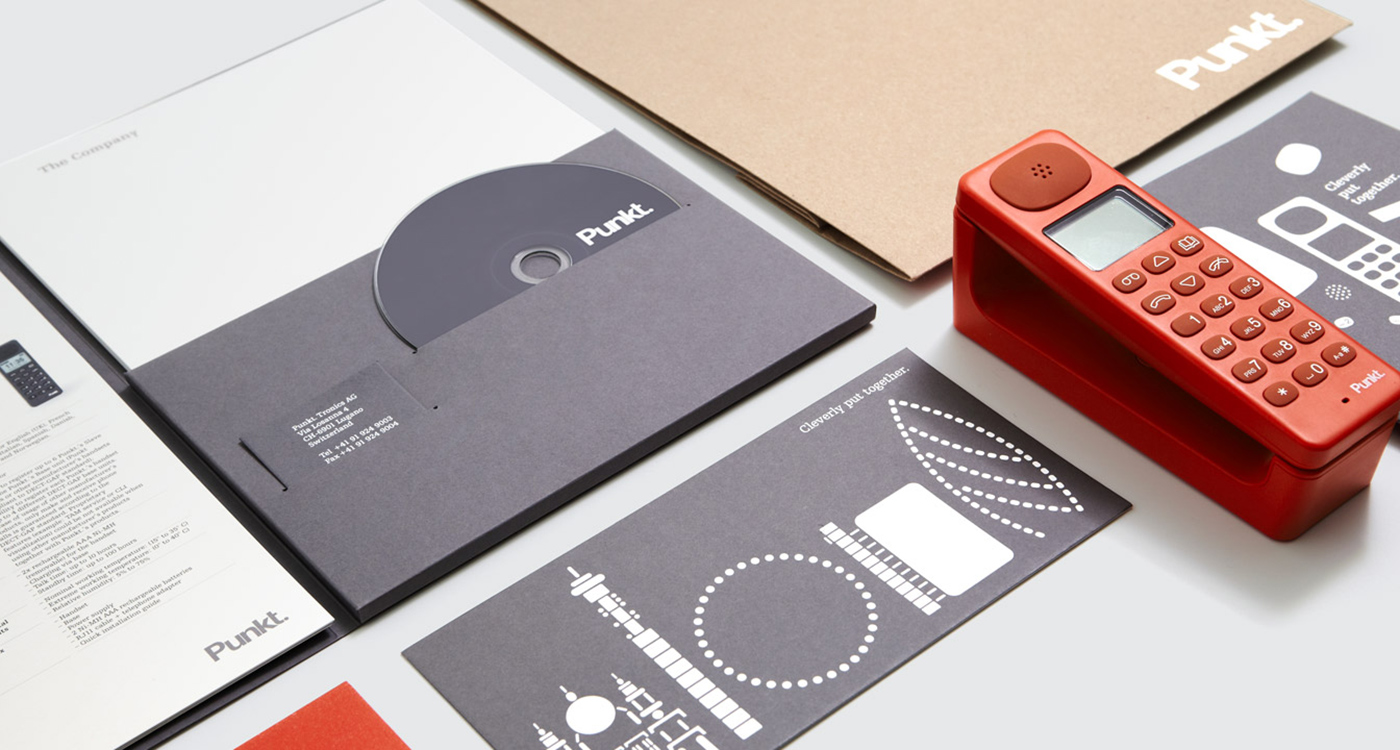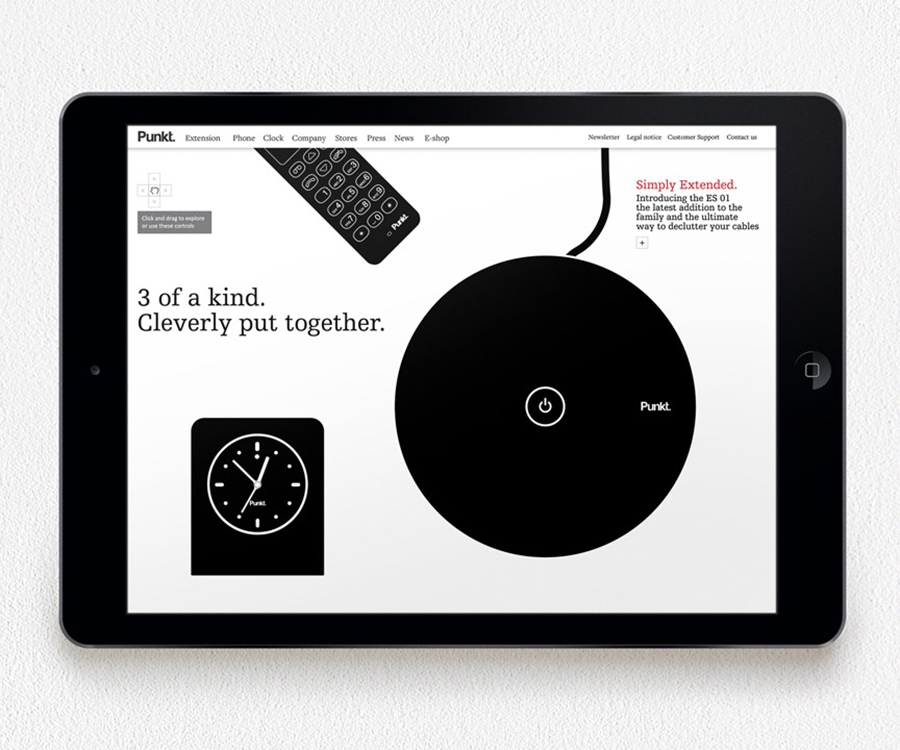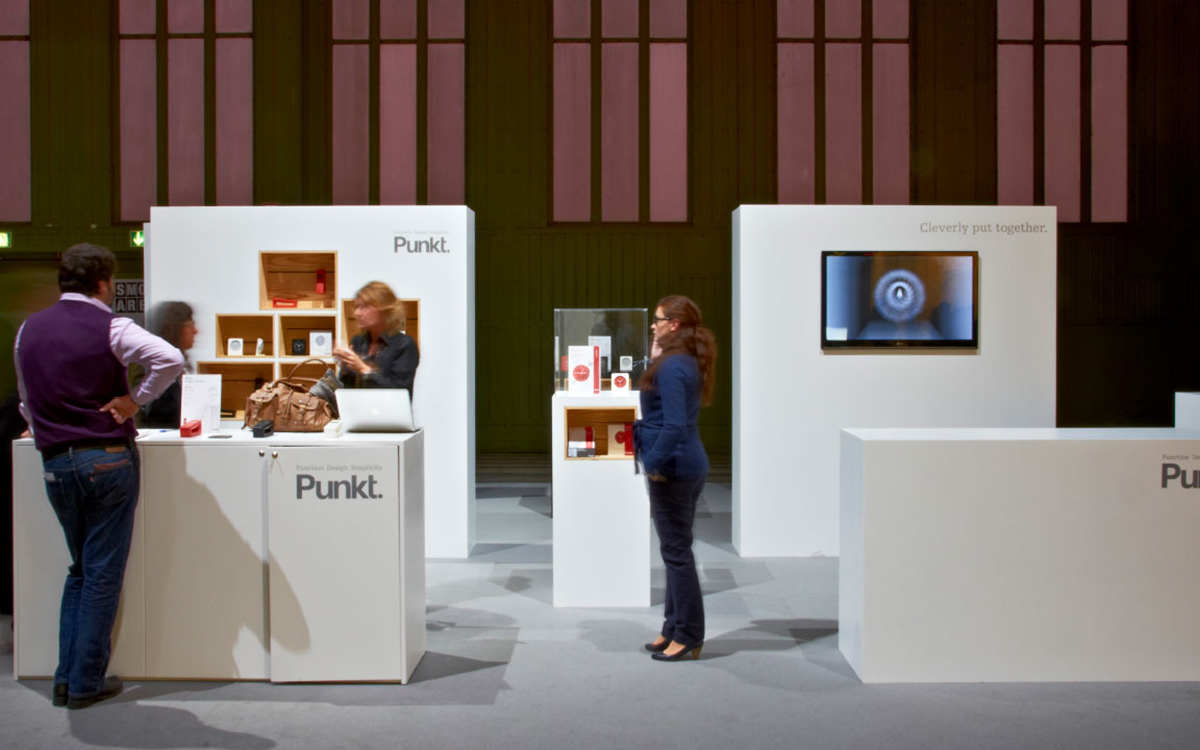 No place like home
Rosie Lee has had some interesting past studios. First in a spare bedroom, then onto a couple offices in London's Hoxton area. They even set up shop in an ex-dojo prior to finding their current space. I find their most interesting past studio to be the one they occupied during the construction of their current studio.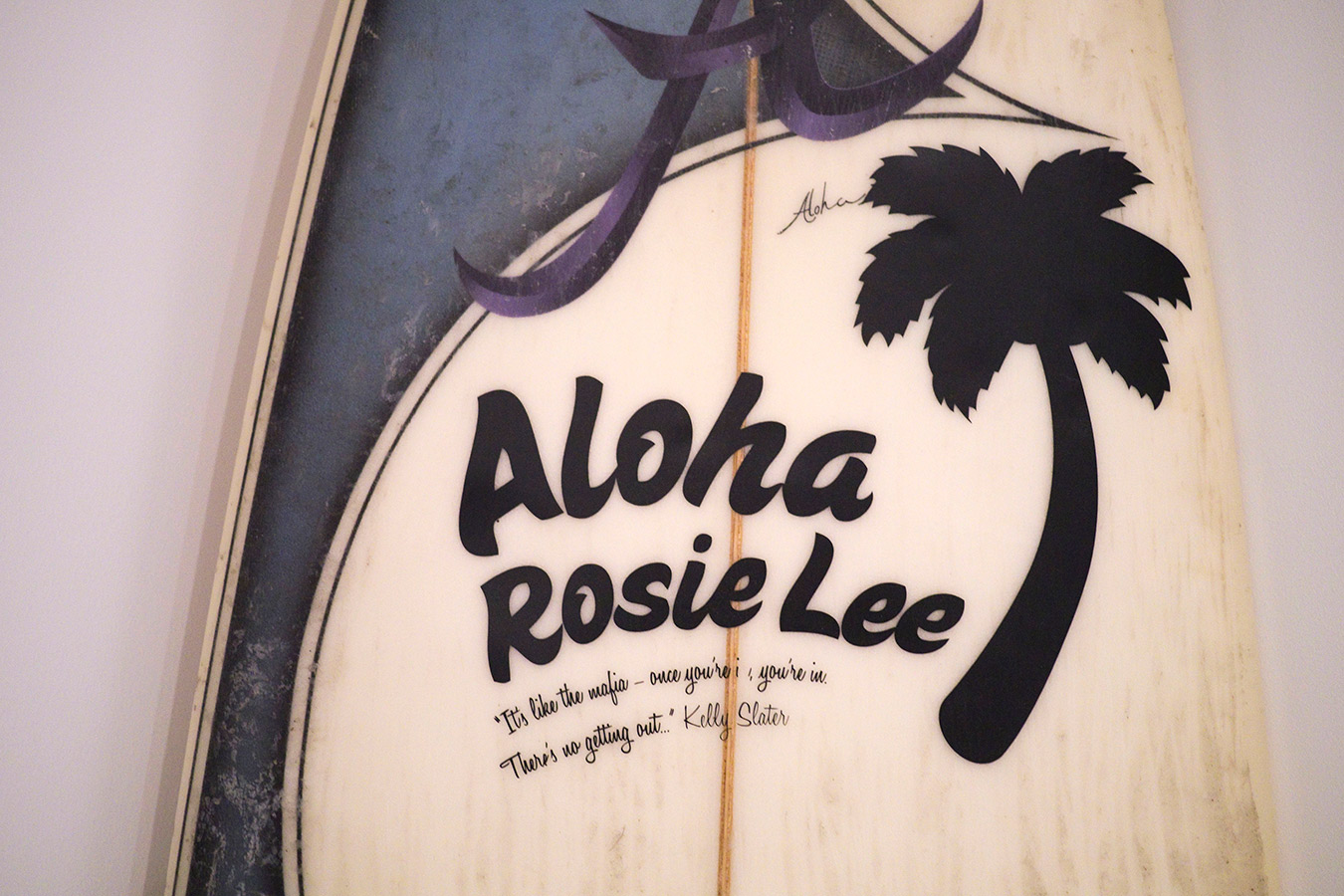 While their new space was being built, the Rosie Lee team was working out of the Geffrye, a museum dedicated to the home and living spaces. Imagine transitioning from working in a museum filled with period themed rooms, almshouses, and gardens to a beautiful new industrial studio. It's a win either way. I have a touch of envy.