December 2017
Keep it simple when starting out
While in high school, 17-year old David Semerad began coding websites with his friend Martin Stave, who was just 15 years old. It was during this time that the pair laid the foundation for STRV. Fast forward thirteen years and STRV has grown into Prague's leading digital agency. It's a bit of a head-scratcher as to how two teenagers built an agency that has grown to 5 locations and 150+ employees. But the answer isn't as complicated as you would think: keep the business simple and lean when starting out.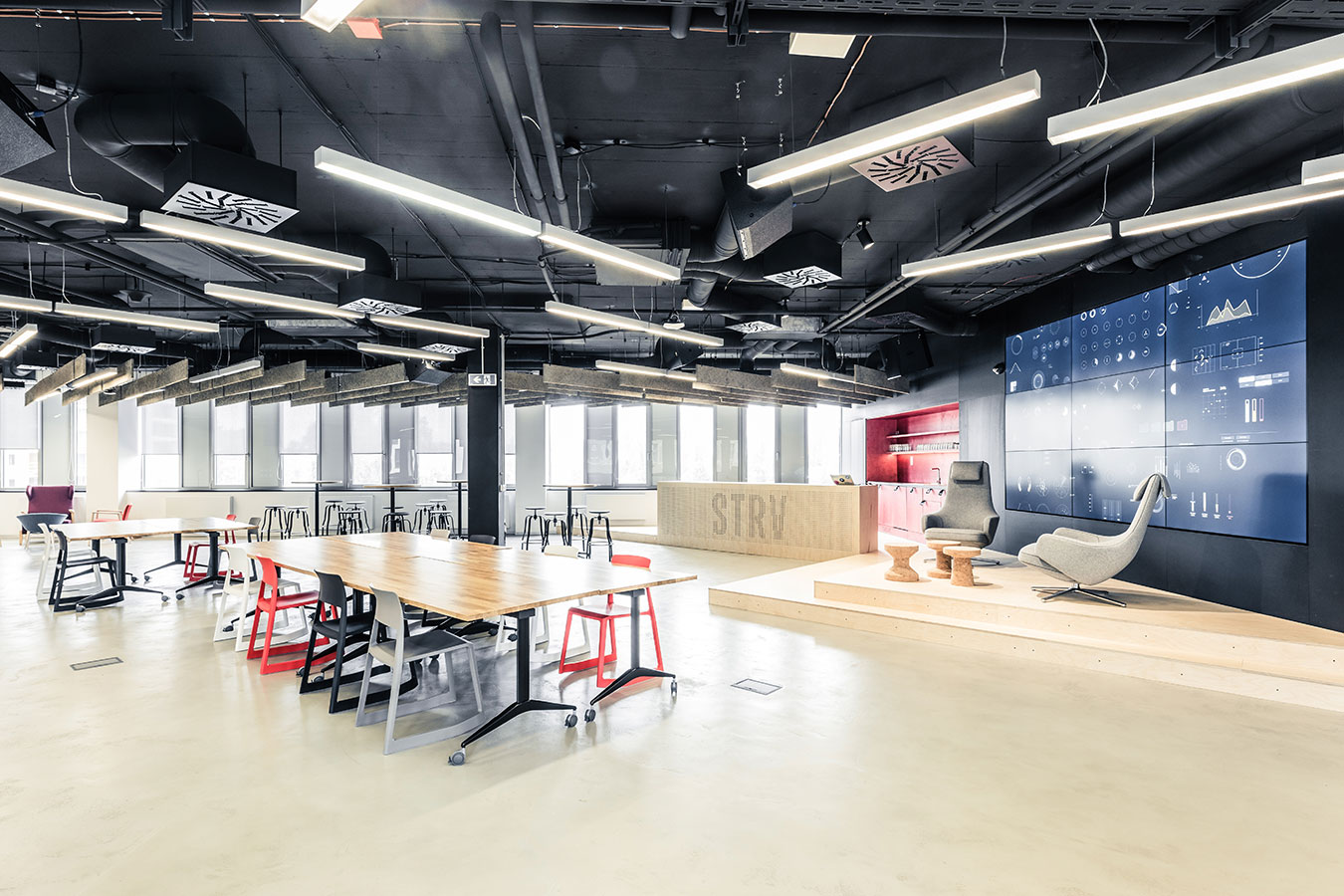 Steal like an artist
With larger studios come larger clients with big budgets, so naturally these studios have more capital to put into their studio space. I like to pick through larger studio's extravagances to find the ideas that smaller studios could implement on a friendly budget. STRV's stadium seating is an idea shouting back at me. It's simple and brilliant, not to mention versatile too. A smaller studio can utilize a design like this for a relaxed work environment, lunch table, bookshelf or portfolio display. Your options are endless when you mix the ingredients of plywood, nails, and creativity.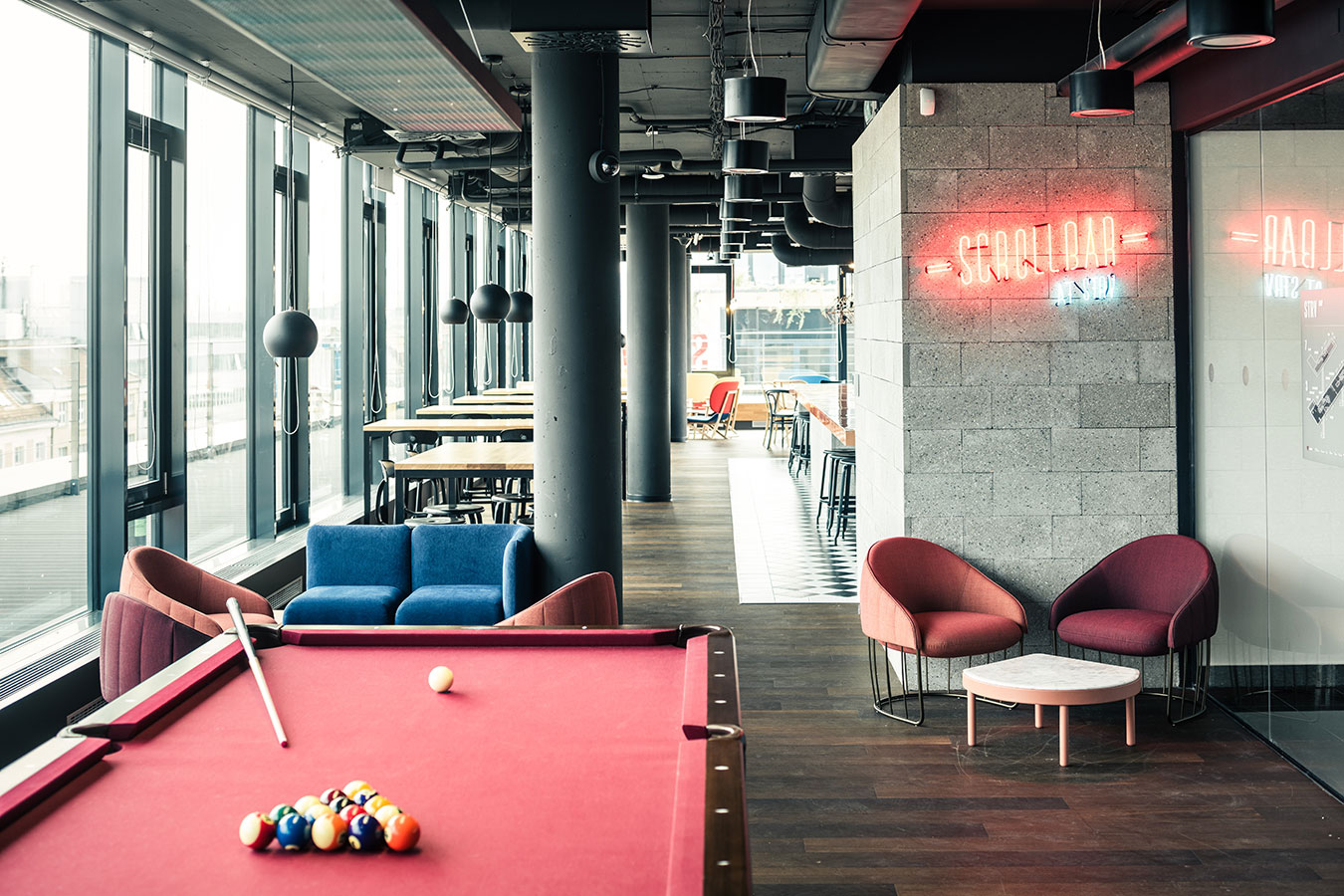 "We didn't just want a bigger office, we wanted a place that would feel like home."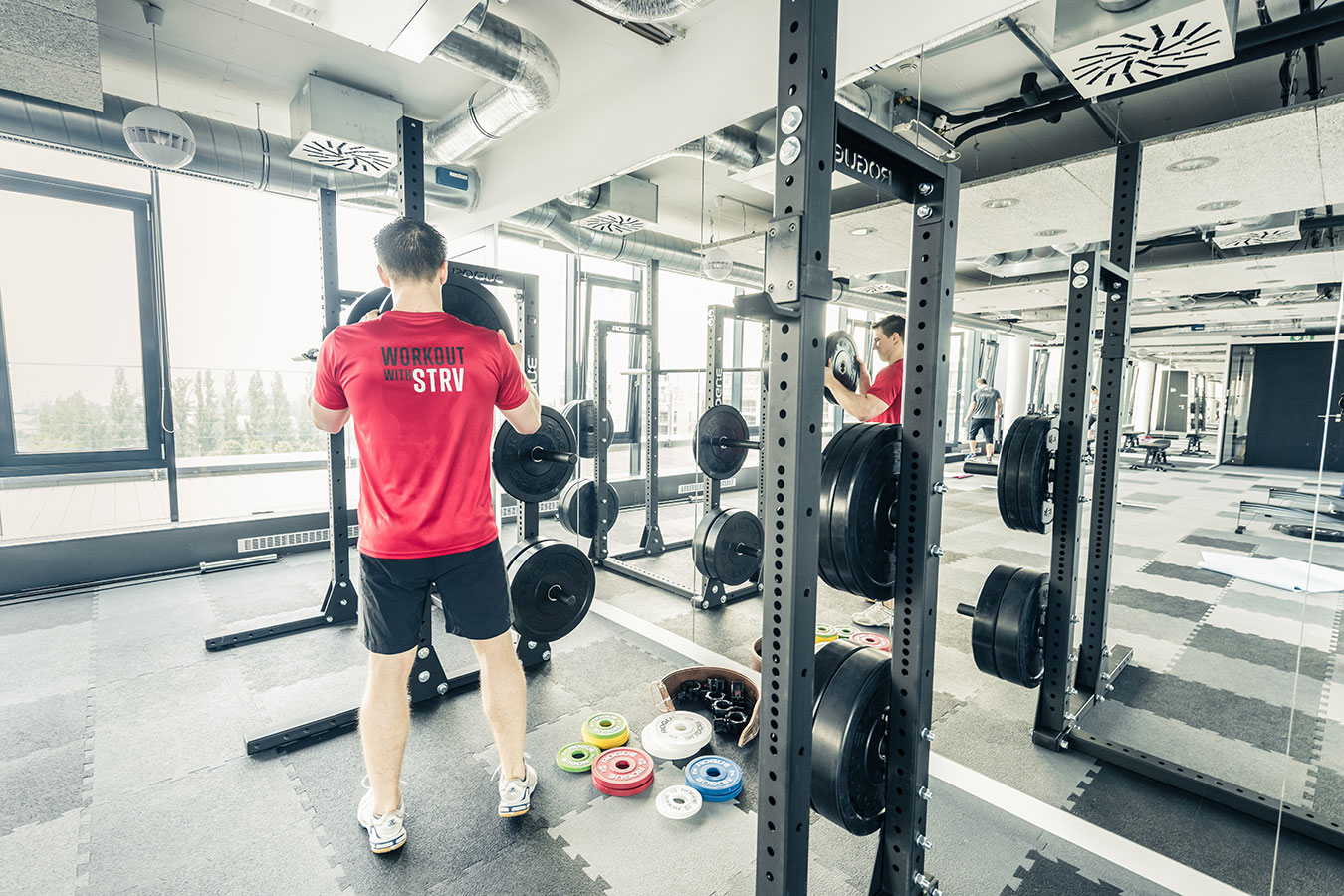 A healthy workspace
While the jacuzzi and full-size bar may seem a little outlandish, I can't help but appreciate what STRV is after. Employees are your best asset. When designers and developers are happy, they are in a mindset to produce the highest quality work. Great work makes the clients happy. It's a self-explanatory cycle. And as an added bonus, having the perks of a studio gym, jacuzzi, and bar are a great way to retain quality talent.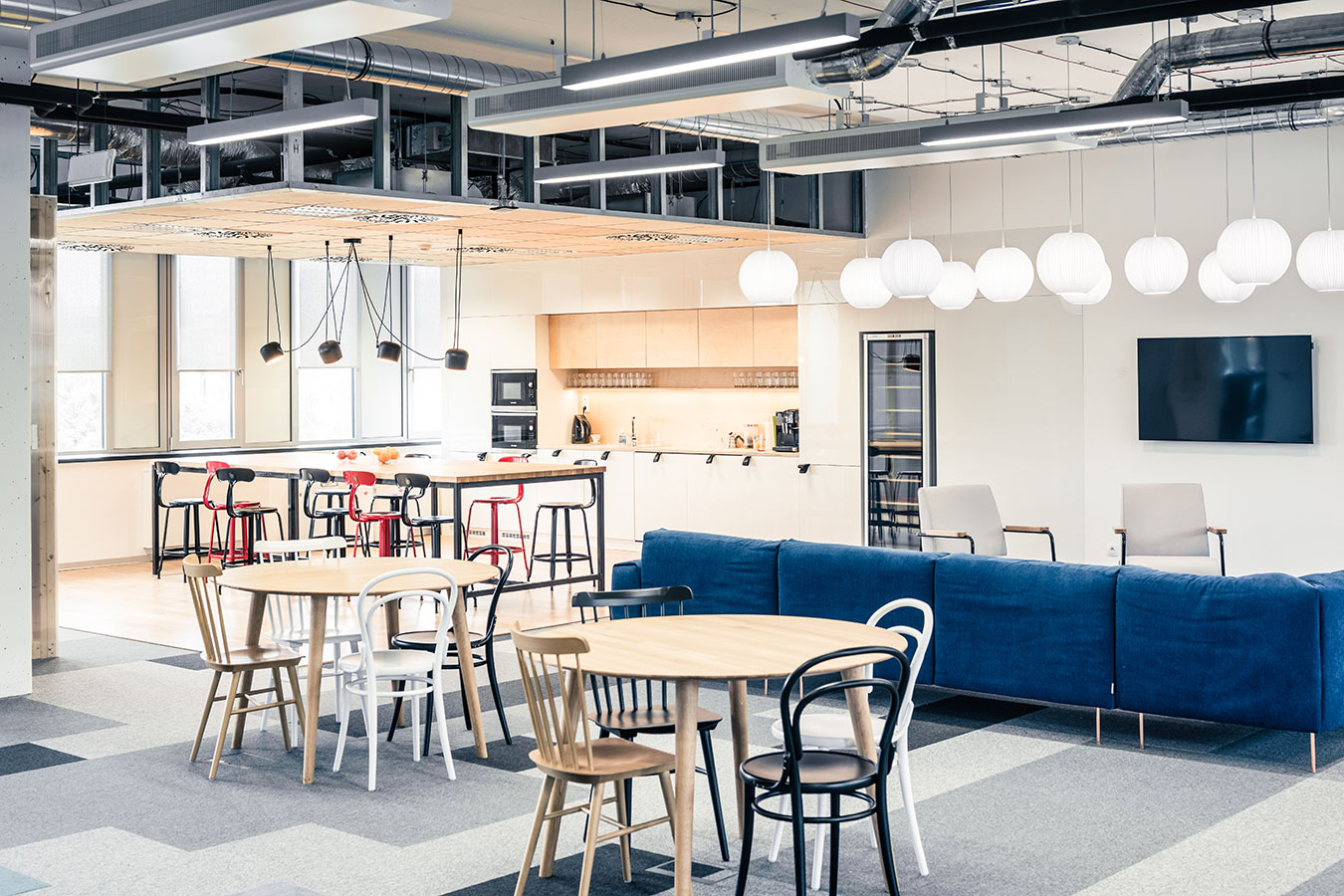 "We respect that when you feel good you work better, so we encourage our employees to lead a healthy lifestyle and remember that great minds need breaks from time to time."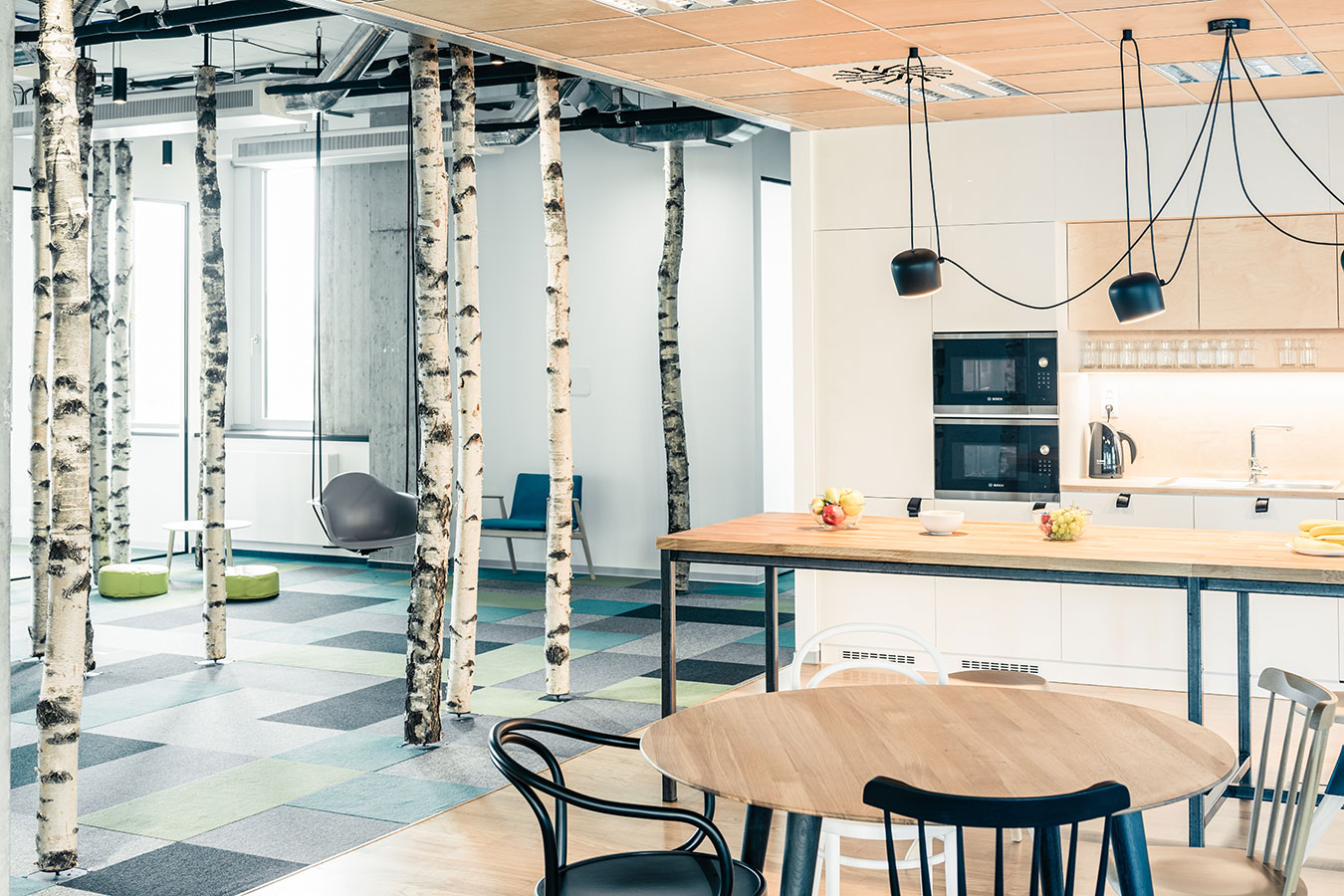 The office park
For being such a large studio, STRV was clearly set up with transparency in mind. There are several meeting rooms that are completely open and allow for relaxed gatherings. The only closed room I can glean from their studio photography is the centerpiece meeting room. Even then, this room is surrounded by glass partitions. A personal favorite is the birch tree clattered room that STRV calls Into the Woods. It's a nice polarity from the crowded city streets of Prague that over one million people call home.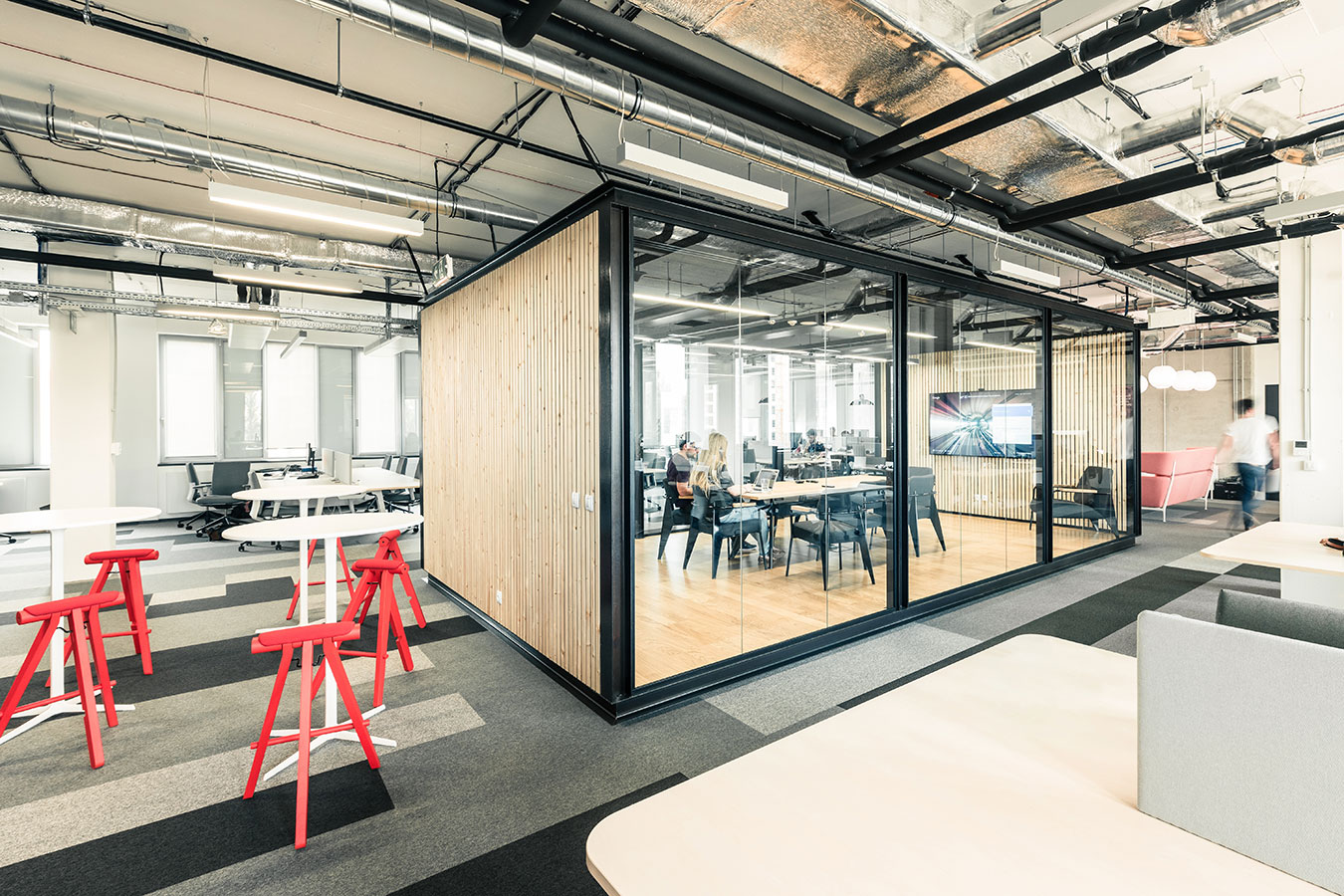 Swipe right
With a special touch in application development, STRV has developed over 200 apps to date, and not only for clients. STRV are the masterminds behind Surge, a dating app boasting 2.5 million users and over 10 million chats sent every month. Surge has gained so much traction that it had to be moved into its own stand-alone company, and this wasn't the first time this happened. STRV launched a product called Ordr in 2014, which promises to deliver food to Prague locals in less than 10 minutes. What in the world was I doing at 17? Playing Playstation.