October 2018
Local products
After graduating from the University of Gothenburg, Swedish creatives Carl-Johan Lindqvist and Andreas Friberg Lundgren started taking on freelance projects. Within a few weeks of working together, the duo decided to establish their own design and development practice. Being raised in the Majorna neighborhood of Gothenburg, Carl-John and Andreas both felt it was only natural to settle their studio there. Established in 2007, Lundgren+Lindqvist have grown from two founding partners to a respectable powerhouse studio of six.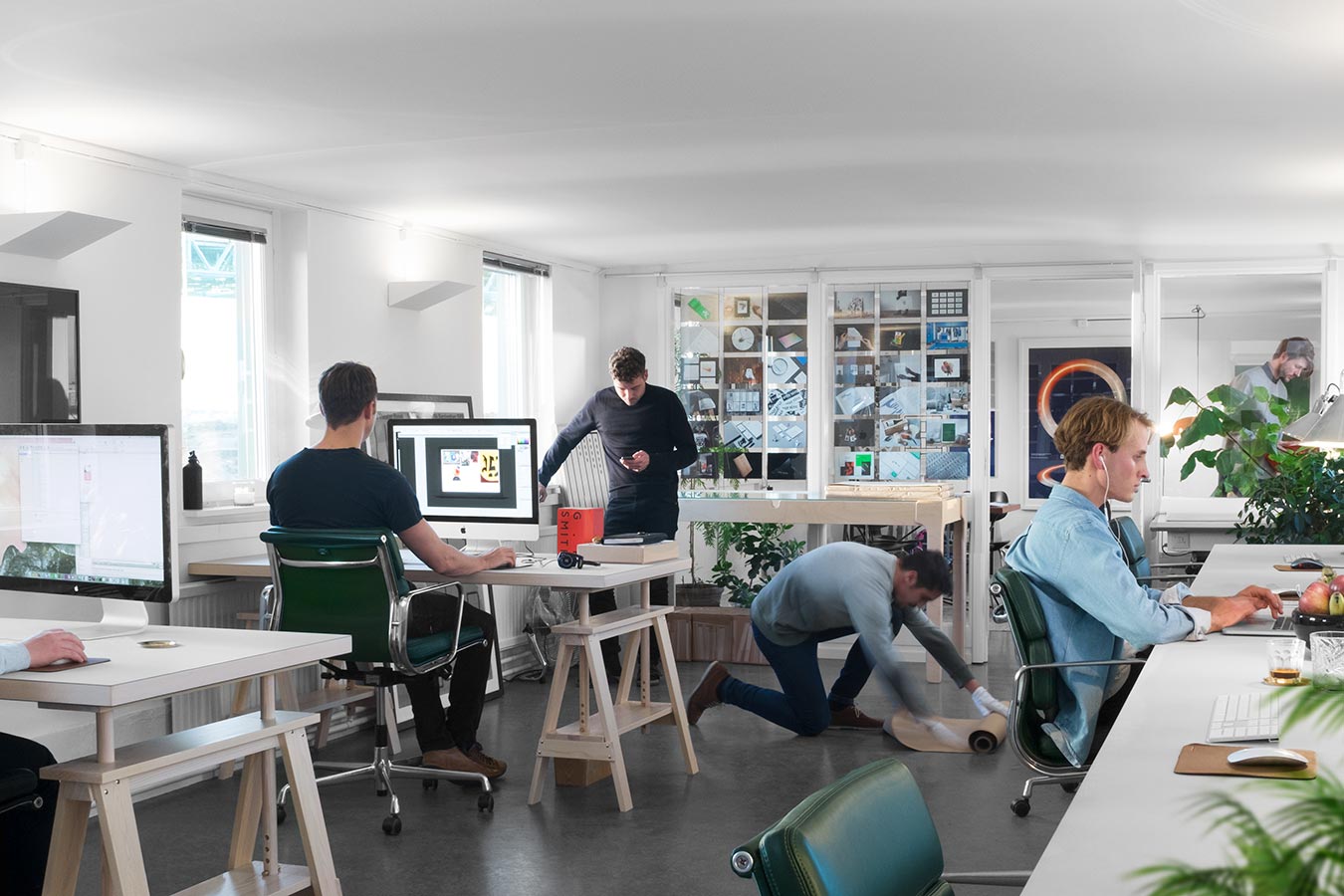 The devil is in the details
Lundgren+Lindqvist's knack for simple design solutions is clearly reflected in their studio space. From Dieter Ram's Braun products to the angular light sconces, their focused minimalism allows these objects to be on full display. Their studio comes with an atmosphere that every object is strategically placed to serve a purpose.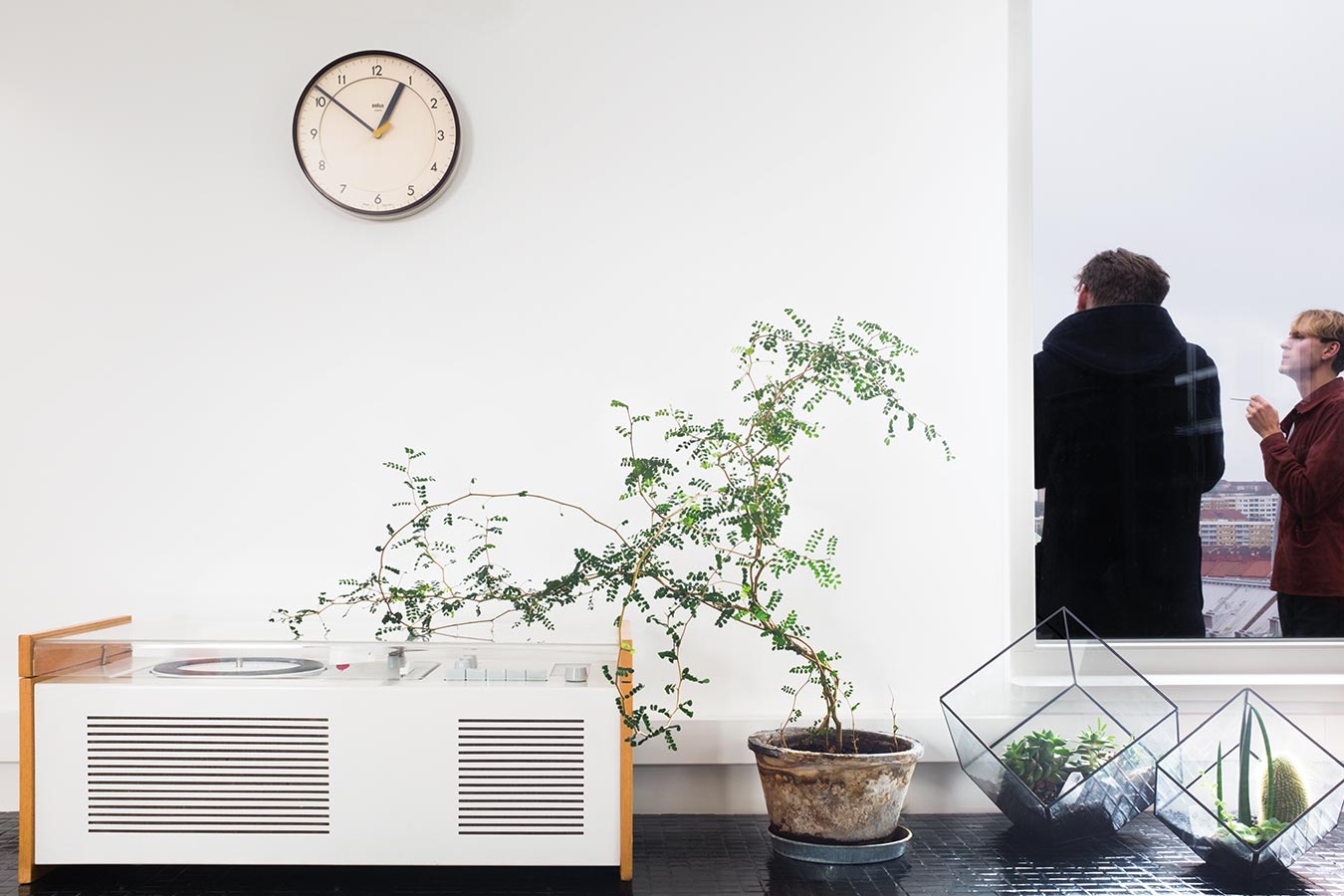 Sugar and spice and everything nice
Situated in an old sugar factory, Lundgren+Lindqvist occupy a spacious rooftop space with a gorgeous view of the Gothenburg harbor. The building they are located in, known as Sockerbrucket, was built in 1808 as a home for Abraham Robert Lorent's sugar mill. After establishing his sugar business, Lorent eventually expanded the factory to include a porter brewery. However, at the conclusion of the Napoleonic War, economic struggles forced Lorent out. Sockerbrucket was eventually sold in an auction to a Scotsman named David Carnegie Jr.
"We want our clients to talk to the people who are actually designing or developing their projects."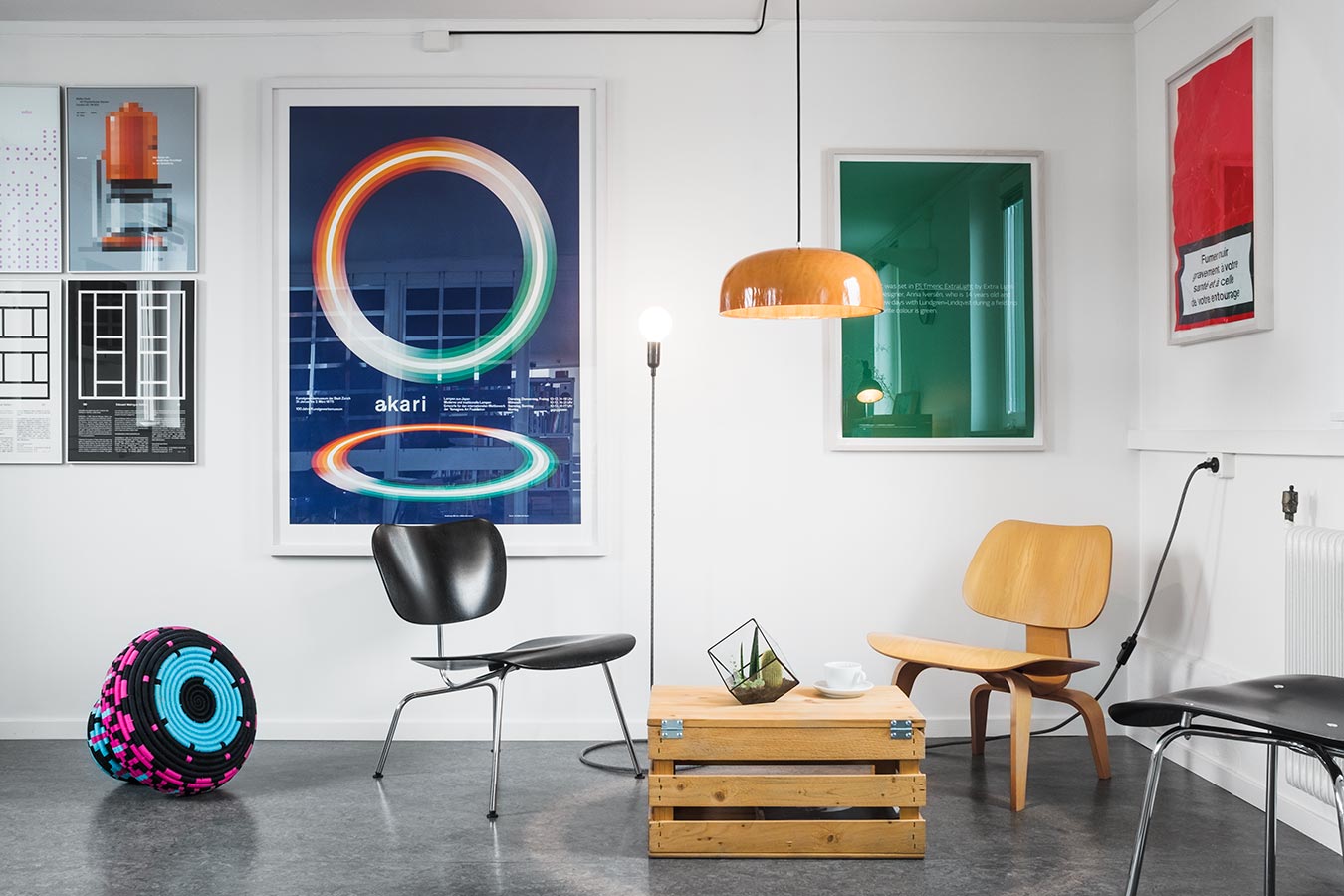 Improving the factory
Although Carnegie didn't stay in Sweden, he kept a keen interest in the activities at Sockerbrucket. He continued to make improvements to the factory, replacing equipment and implementing lower cost materials. At one point Sockerbrucket employed over 300 workers all of whom David offered generous benefits too. The most notable change was the remodeling of the top of the sugar factory. Rebuilt by Swedish architect Hans Hedlund in 1901, Hedlund modeled the rooftop to resemble a neo-gothic medieval castle. Complete with gables and towers, Sockerbrucket is a building with a strong demeanor.
Portfolio Review
Living results
Although they don't always admit it, most design studios have a distinct style in their creative output. Lundgren+Lindqvist goes a step further. Not only do they have a clean typographic approach to design, they also have an extremely distinct way of presenting their portfolio.

Each case study is accompanied by materials relevant to the project. Sometimes there are very obvious connections, like the display of the website for Swedish fashion retailer Rodejer. Showing the website screen grabs on an iPad, the tablet is resting on fabrics representing Rodejer's garments. And other times the connections are much more subtle such as photographing their Music of Christmas card on their Braun SK55 record player.

Displayed with a fervorous curiosity, every project is uniquely directed to create an impression. Although complex at times, the finished work is never outdone by the photography props. Who would've thought a monkfish could look so nice in a design portfolio?
---
Projects in order of appearance:
Roger Burkhard, Rodebjer, The Music of Christmas, Blackbook Publications, O/O Brewing, Restaurang Roda Sten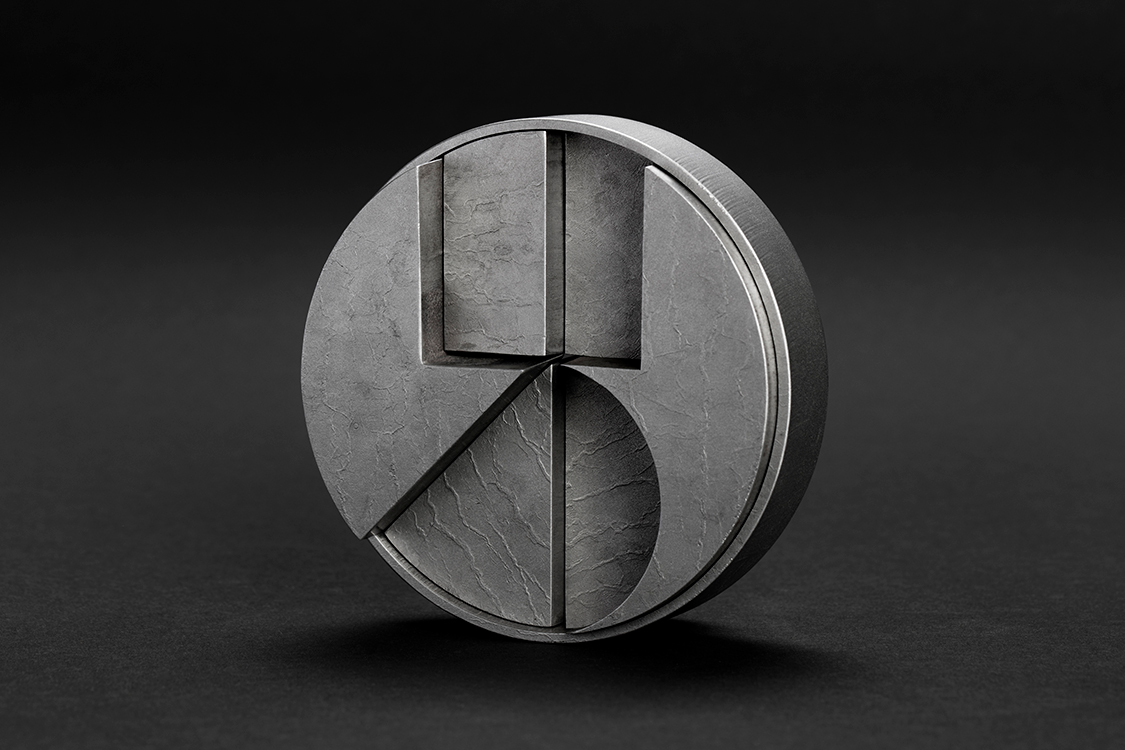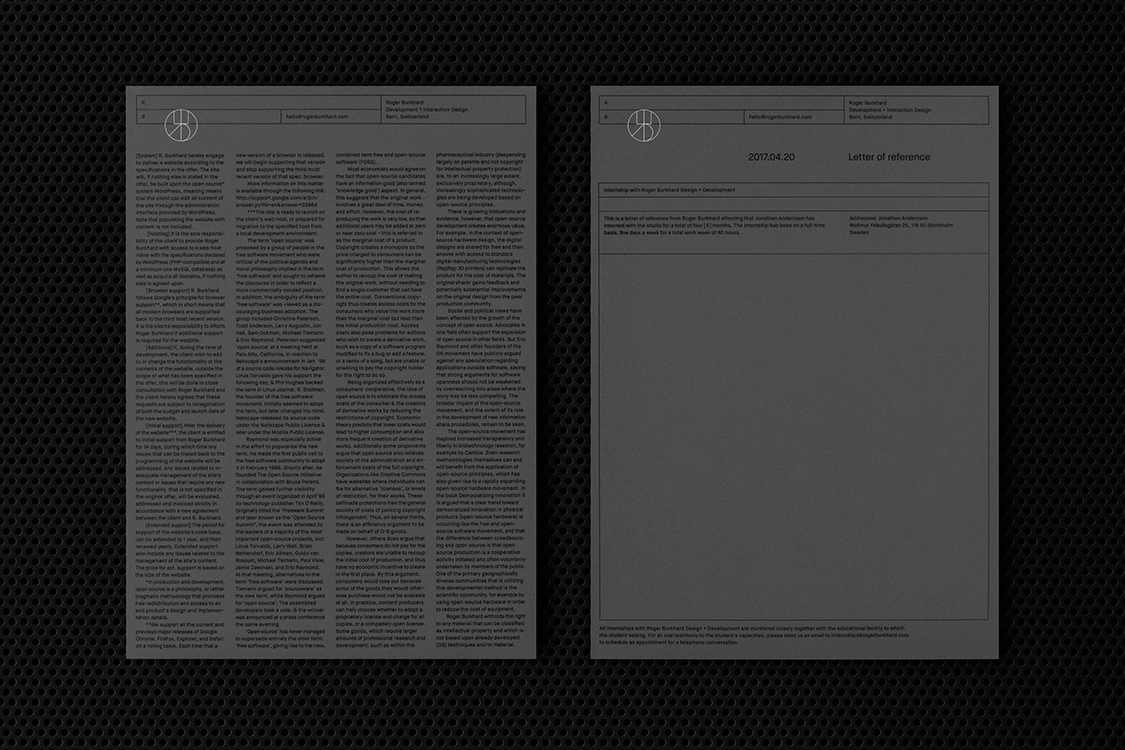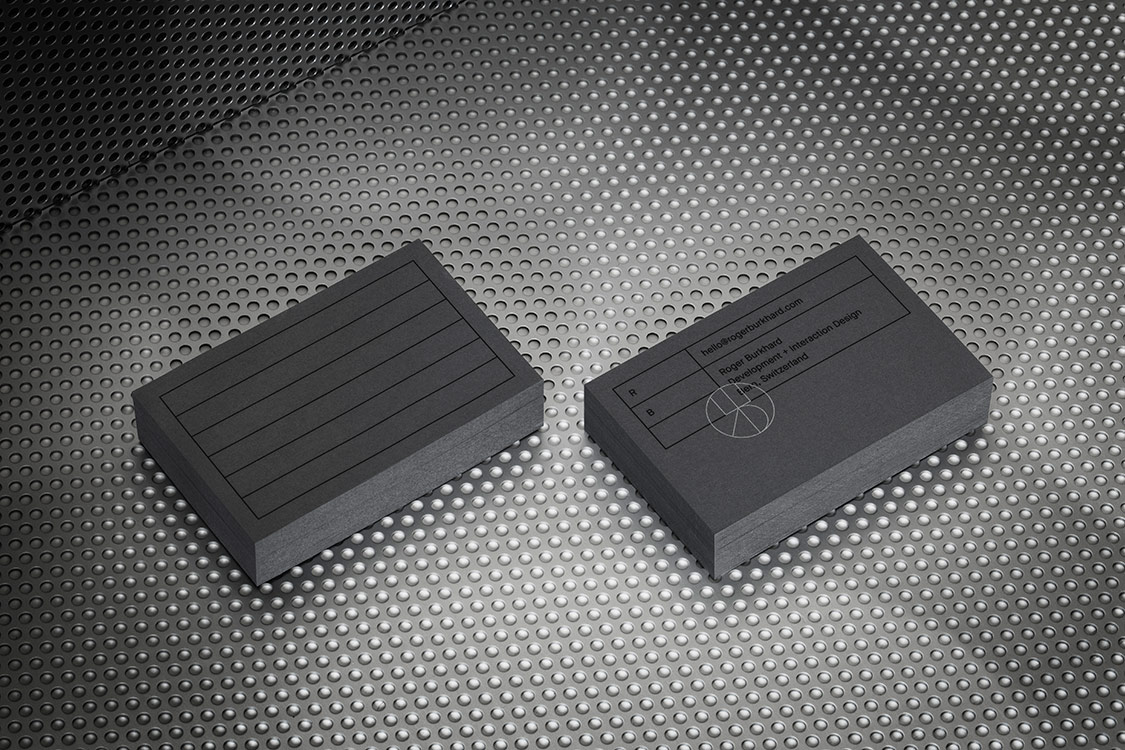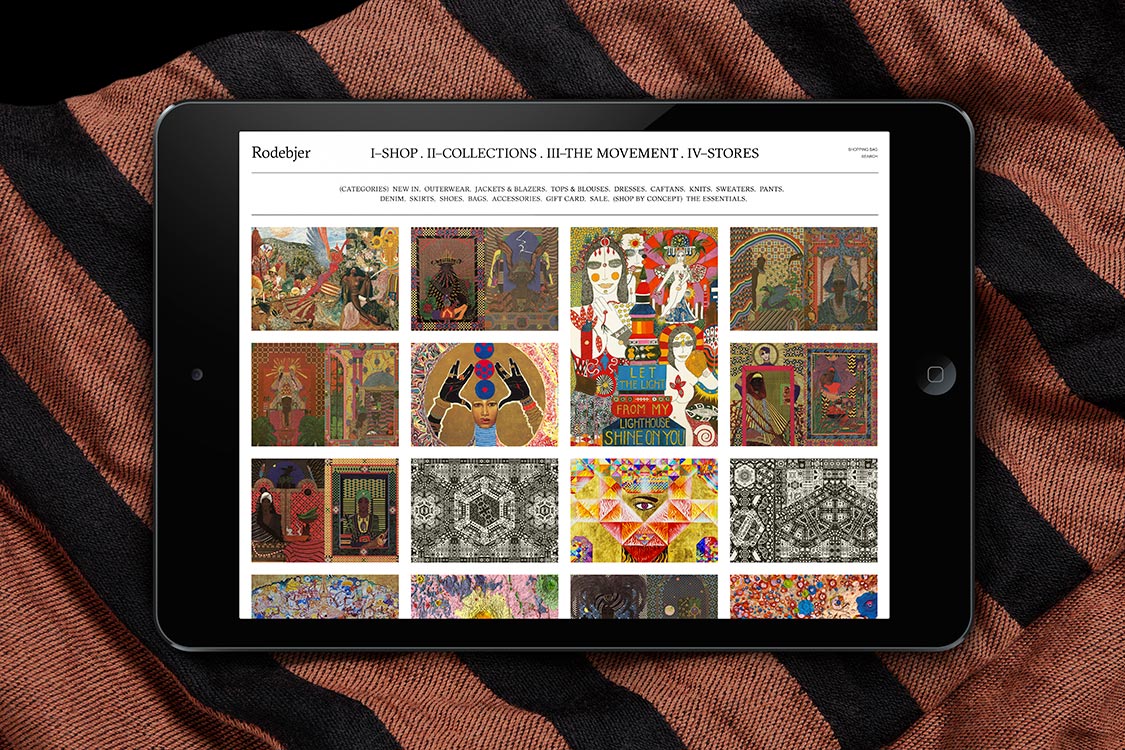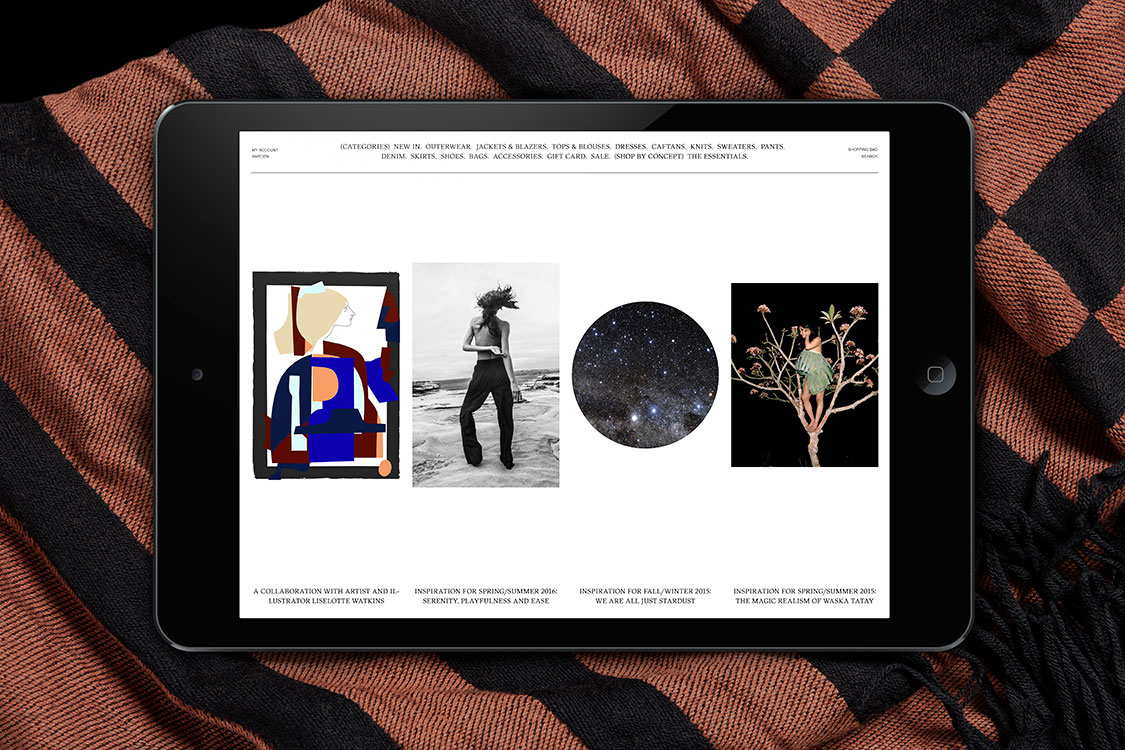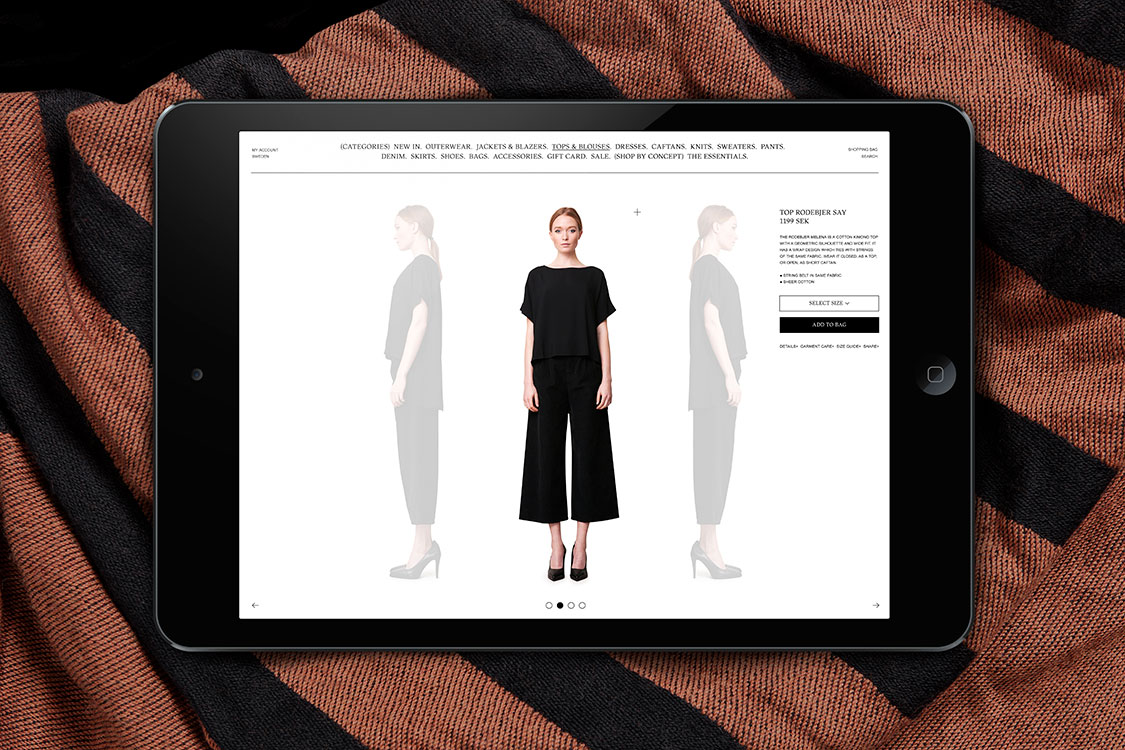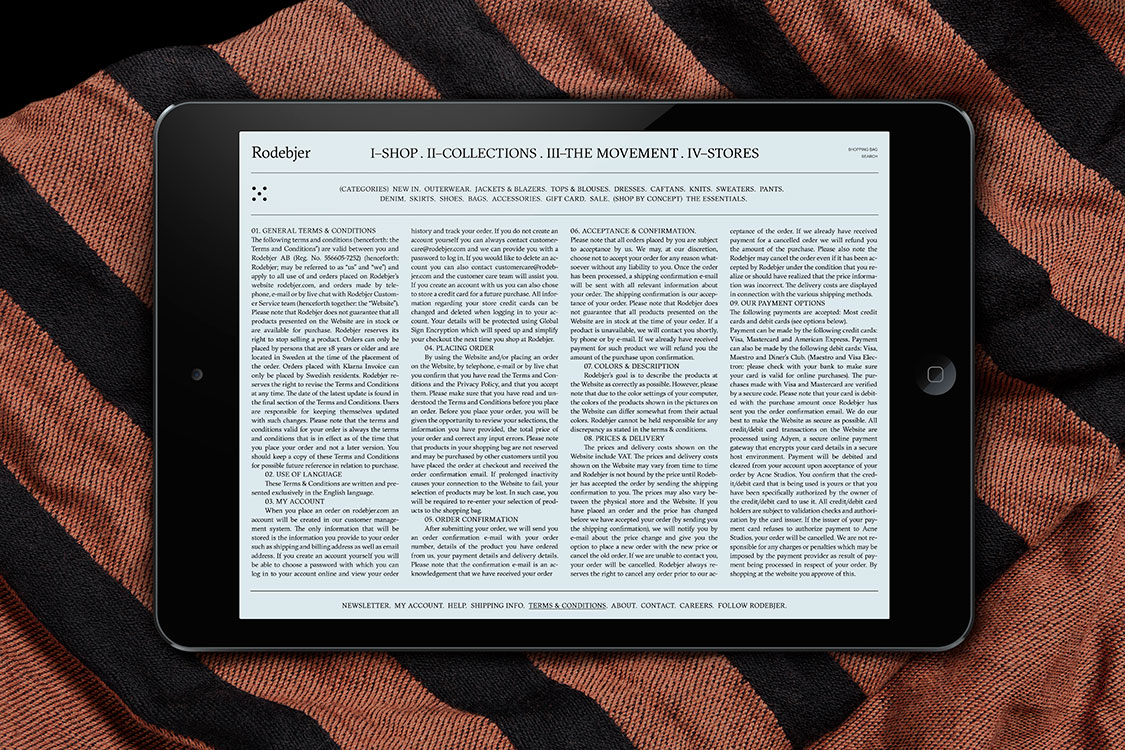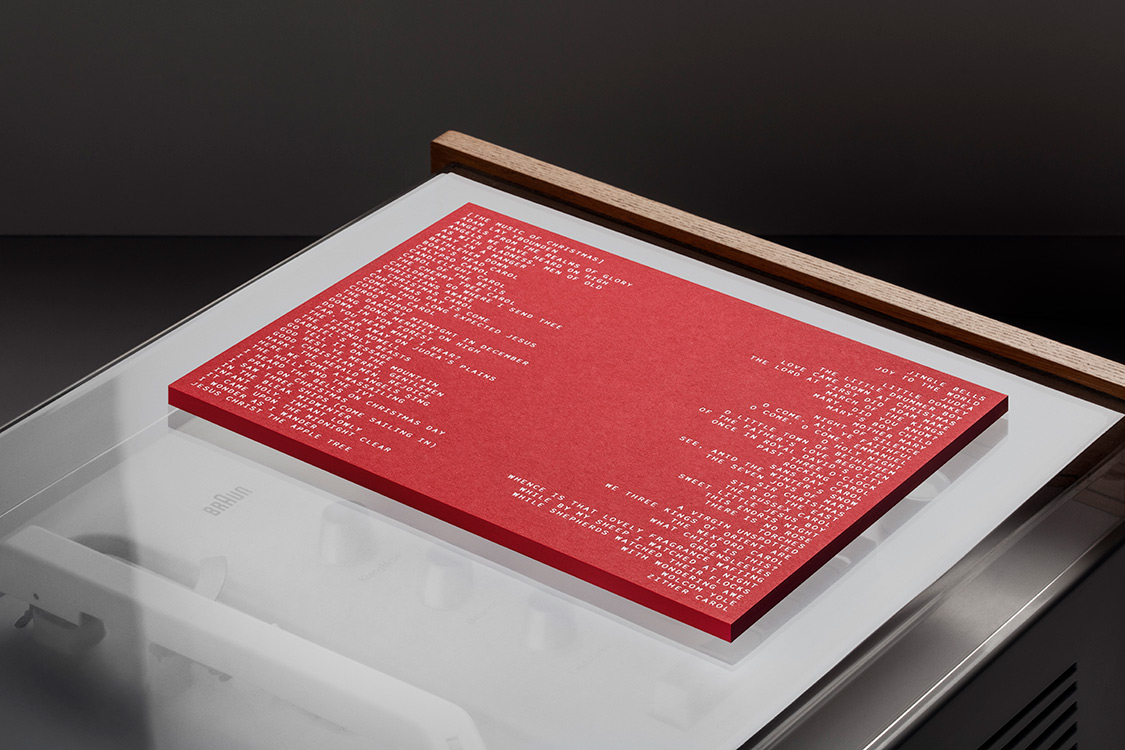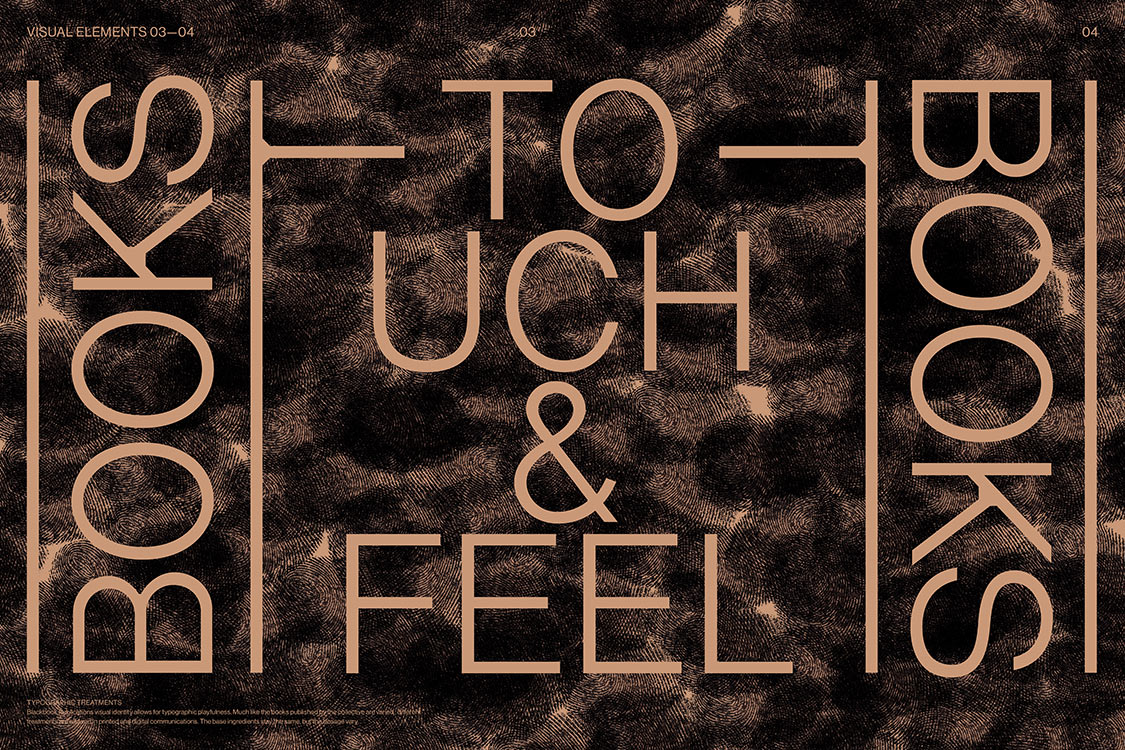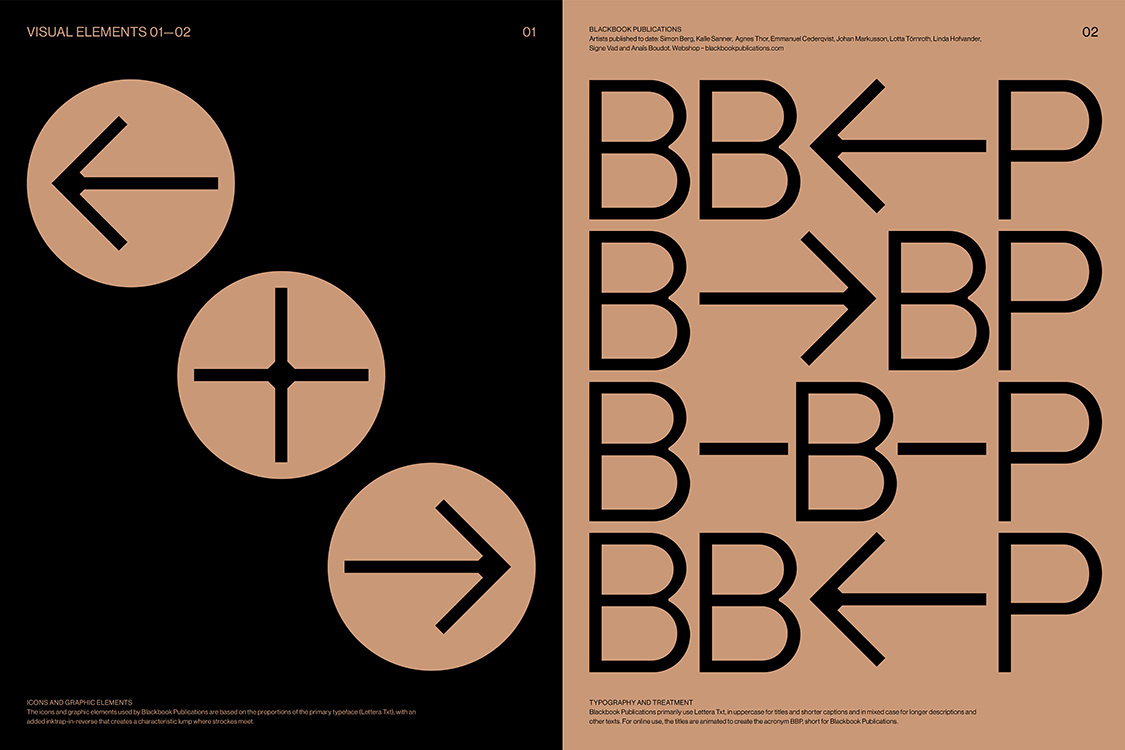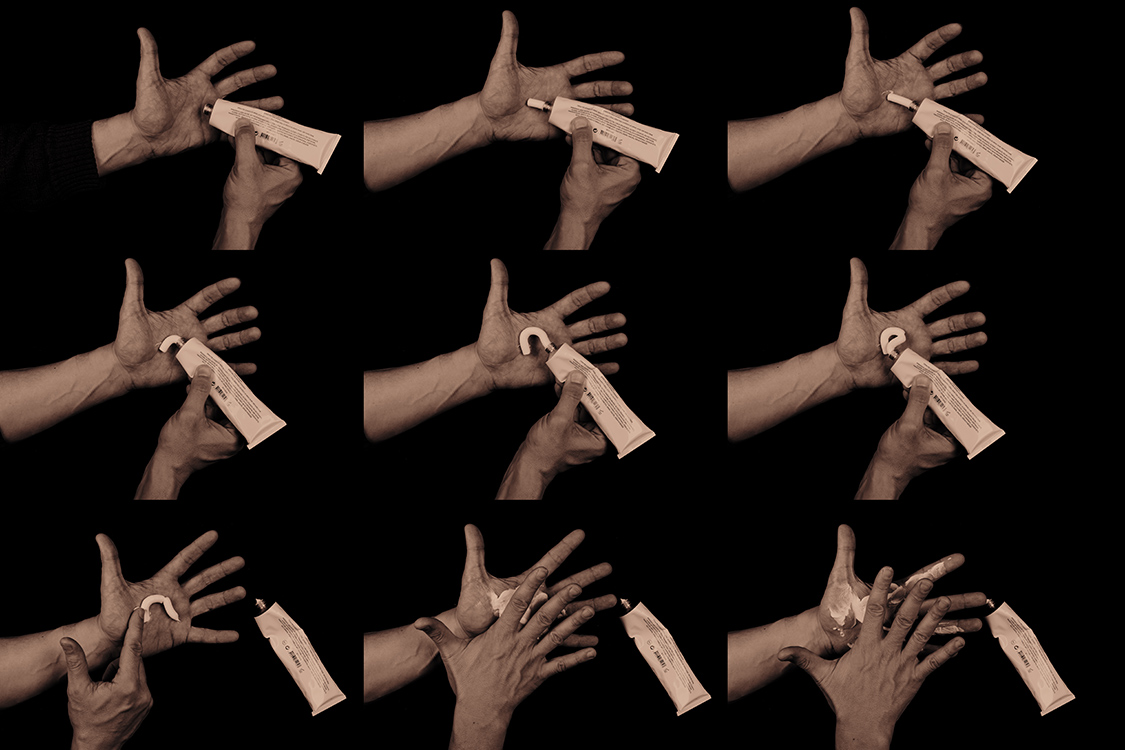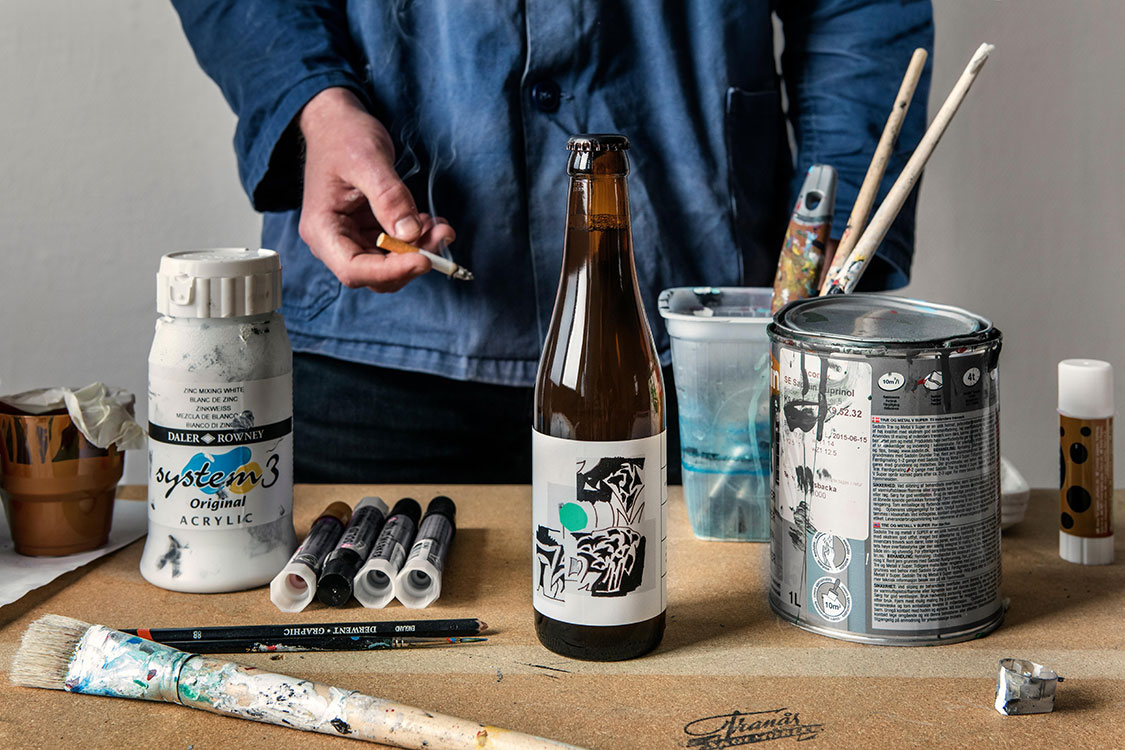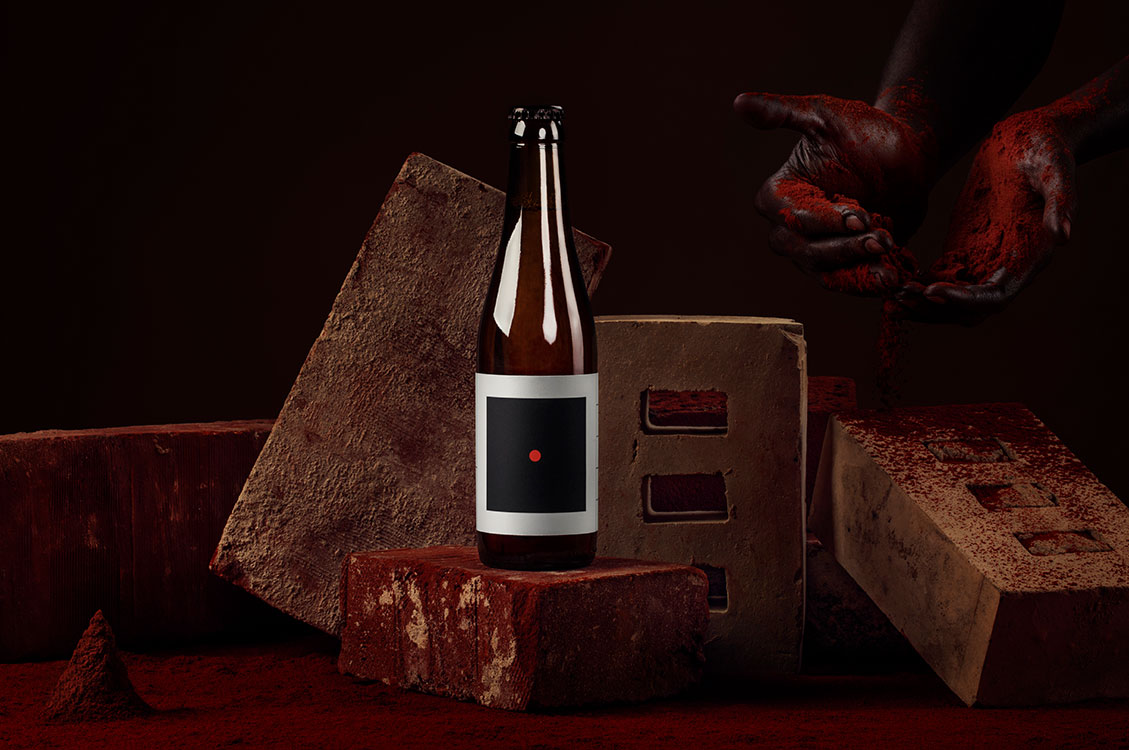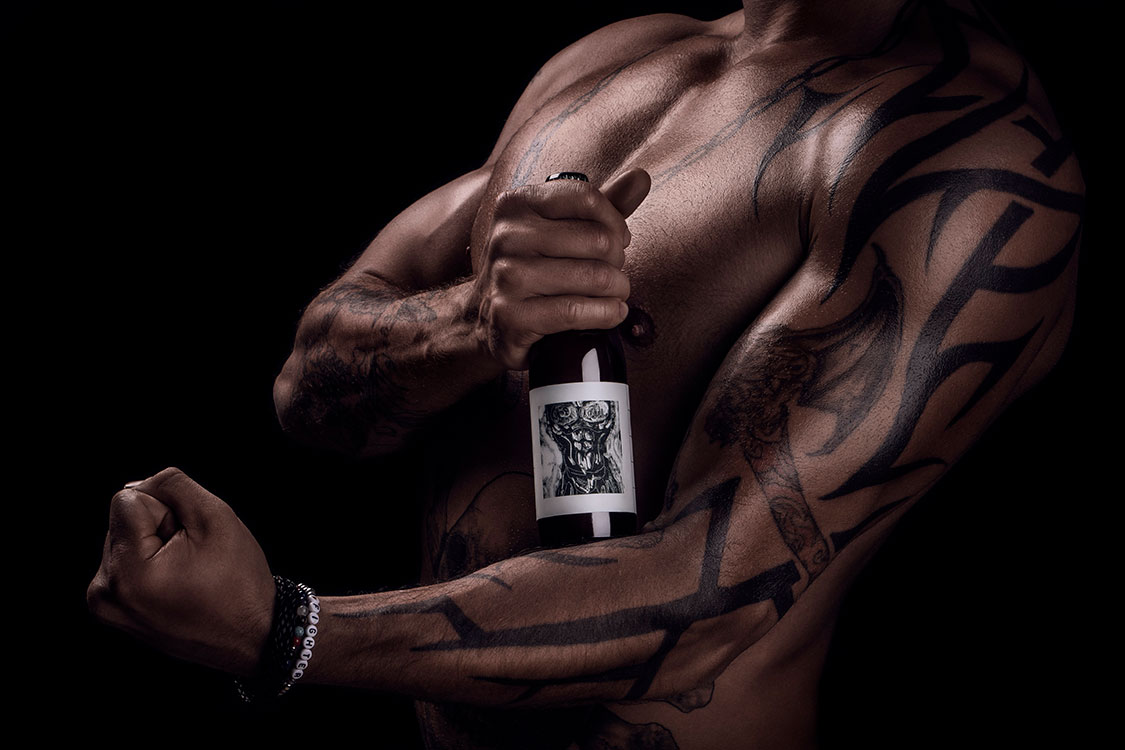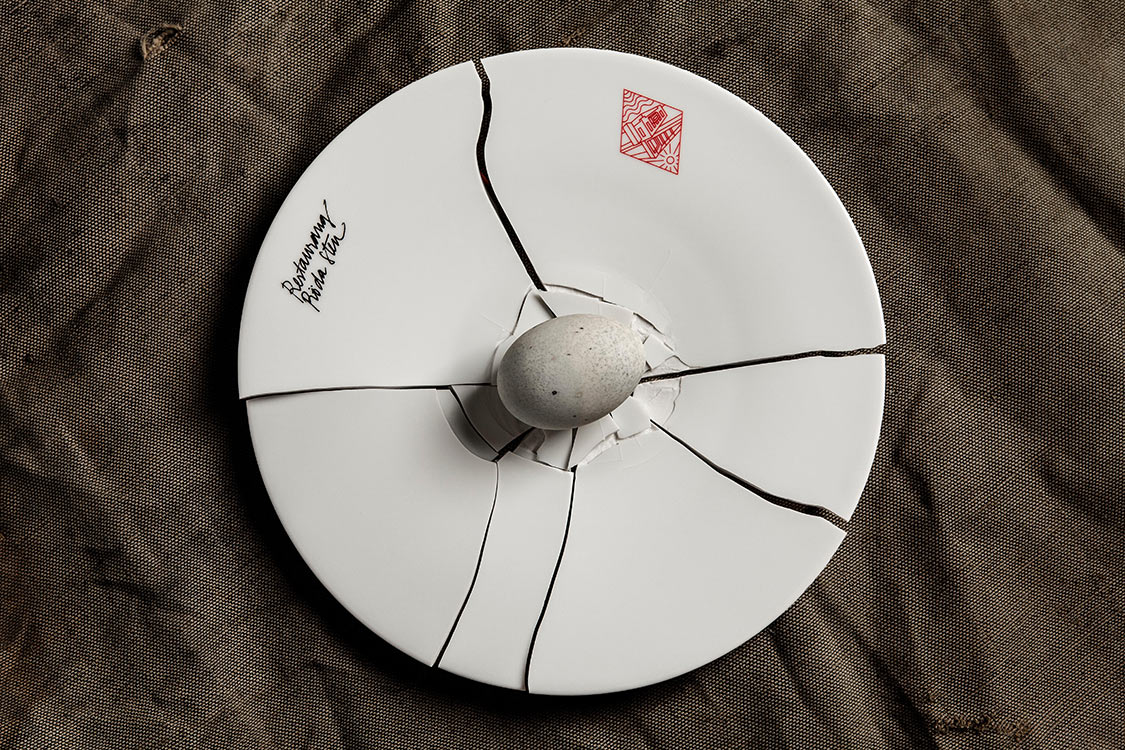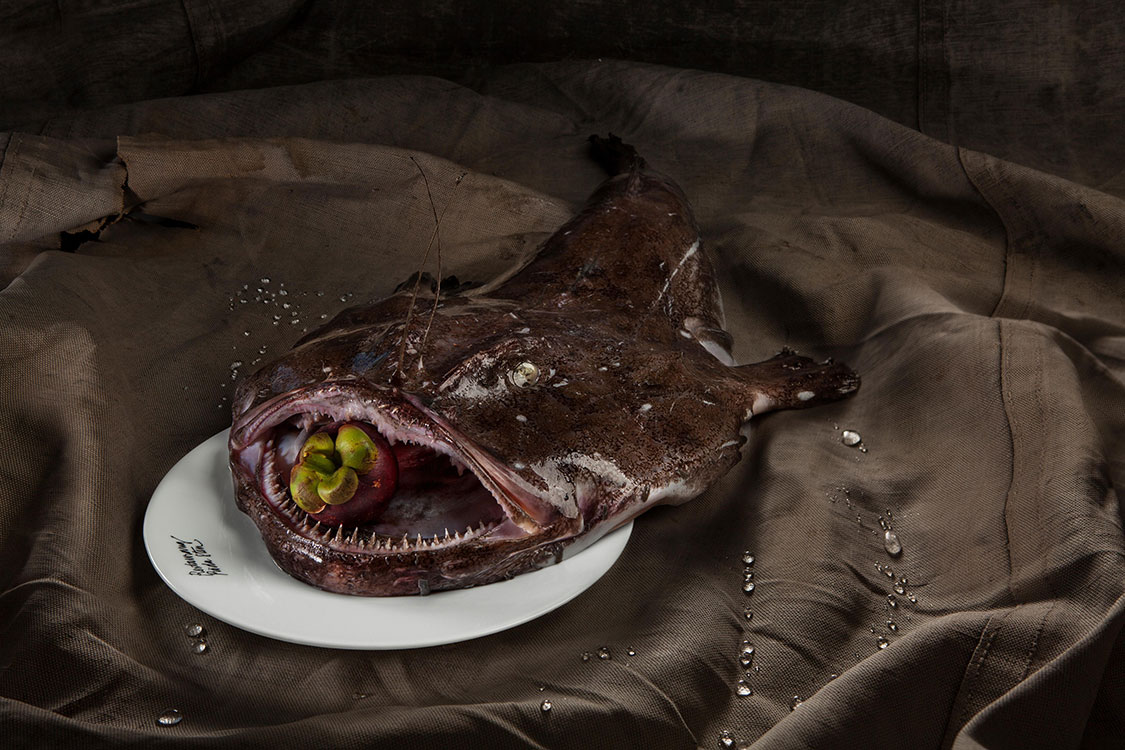 A full circle
While Carnegie was making improvements to his factory, he was also making impacts in the community. Known for his substantial donations to hospitals, scientific research, and geriatric care; there was one generous donation, in particular, Carnegie made that would affect Lundgren+Lindqvist roughly a hundred years later. Is it mere chance that Andreas and Carl-Johan, who work in Carnegie's factory, also met at the very University he helped fund the construction of? As Carl-Johan noted in our interview, I believe some people call it synchronicity.