October 2018
Andreas Friberg Lundgren & Carl-Johan Lindqvist
Founded in 2007, Lundgren+Lindqvist is the Swedish design studio of Andreas Friberg Lundgren and Carl-Johan Lindqvist. Having grown up around the Marjorna neighborhood of Gothenburg, Carl-Johan and Andreas met while studying at the University of Gothenburg. After graduating, the pair took on freelance collaborations which inevitably led to establishing their studio. Lundgren+ Lindqvist chats with us about branding their studio, managing projects and starting their own imprint. This interview was conducted via email in February 2018 with Andreas Friberg Lundgren and Carl-Johan Lindqvist.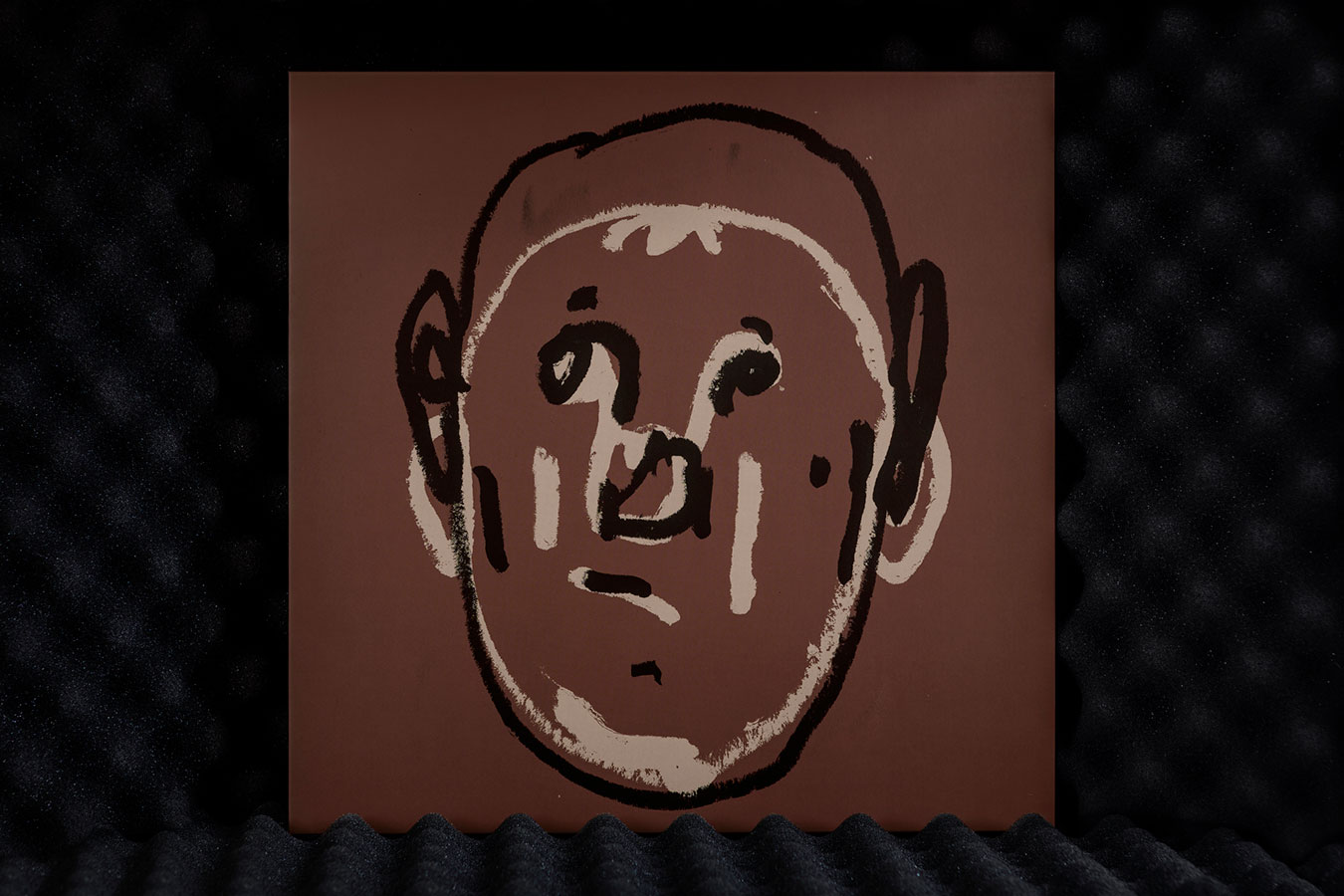 After finishing school, you rented office space and found you worked well together. When did you both realize you should pursue starting your own studio?
There was probably not a specific time or place when we realized we wanted to start our own studio, it was more of an organic process that grew out of our mutual interests. Finding ourselves on the opposite sides of a desk in that first small studio, which we shared with two music producers, we soon realized that working together would open up a world of new possibilities. Early on, the idea was to start an advertising agency, and back then we even had a copywriter on the team. However, we soon realized that design was and should remain our main focus, which led to forming the studio that now, more than a decade later, is Lundgren+Lindqvist.
When it was time to find your own space, you picked the Majorna neighborhood of Gothenburg.
Majorna is a neighborhood close at heart for many reasons. Myself (Carl-Johan) and Andreas both grew up in and around the neighborhood. It is a neighborhood that, historically, has had its fair share of problems, as Gothenburg has transitioned from an industrial city much focused on shipbuilding to the city it is today. Today, it still remains a diversified area, with a great creative atmosphere.
Close to the water, our studio space overlooks the Gothenburg harbor and the entrance of the Göta River. In a city of Gothenburg's size, we are also in close proximity to everything we need, without being in the absolute city center, which can be fairly high-paced and hectic.
How did you come to find your space?
Finding our way to the specific rooftop space we are in, was to an extent by mere chance, or perhaps some people would call it synchronicity. We were discussing our potential need for a larger space and happened to walk into Andreas child-hood friends' parents one day over lunch. We were talking briefly, knowing that they run a company in the building which we are now in, and it just so happened they had a space to sublet. When we first looked at it, on a late autumn evening, it was dark and the space was sparsely furnished with what felt as left-overs from the company's primary space and we felt that it may not be a good fit. However, coming back a second time, earlier in the day with the sun pouring through the space which is framed by windows on both sides, we realized this would be the perfect space for our studio to grow in.
How has the space grown with L+L?
The space we are in now is our third location, to which we moved some five years ago. It is roughly 115 m2 and could probably fit at least twice the group it currently accommodates. Over the years, we have gradually altered the layout of the space to accommodate our needs and the number of staff currently employed. So far, we have been able to adjust the space to our needs.
One of the major changes we made as we moved into the space was to build a loft by the entrance, which has about four times the height to the ceiling compared to the rest of the studio. The loft offers a great refuge away from the often borderline frantic activity of the primary workspace. It is a great place for writing, thinking and resting.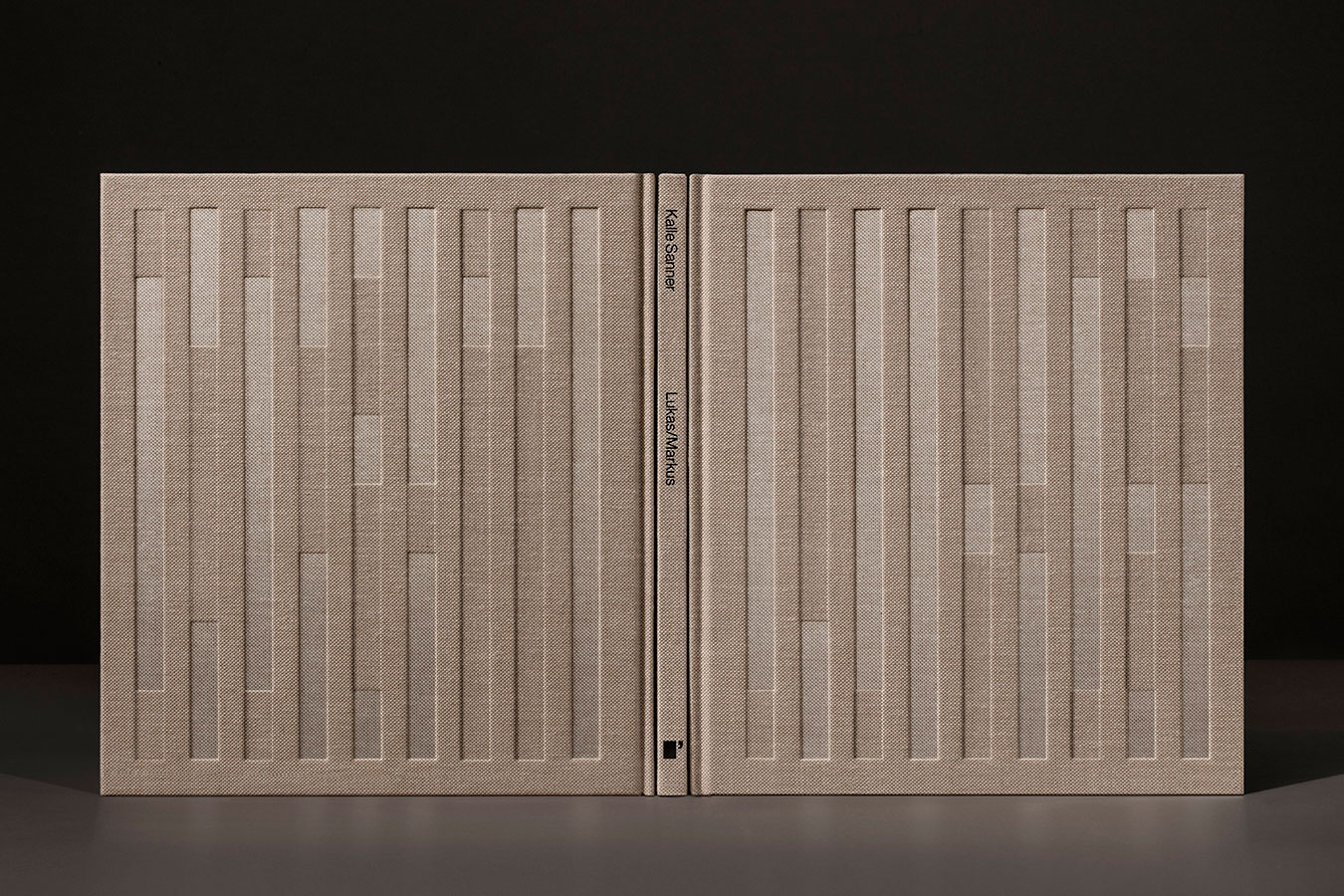 Are there any future studio improvements in the works?
We have an ongoing discussion with our landlord to build a terrace on the roof outside our window. In Spring and Summer, we often have coffee or a beer on Friday afternoons on the roof. It offers one of Gothenburg's best views, and we would like to be able to use it even more. Seeing that the building is classed as one of cultural importance, these processes take a bit of time.
It sounds like you guys are focused on building your studio culture. Does the studio culture affect the work you output?
It definitely does, for a number of reasons. First of all, working at the level of quality we strive to uphold, it is vital to remain inspired and open to new ideas. Making sure everyone is comfortable in the space is key to the creative process. This comfort often relies on small details, such as a great chair, quality coffee and access to a wide selection of books and magazines for inspiration. We have also made a point of displaying original art by some of the artists we collaborate with, and not only the usual suspects that you are likely to find in a design studio.
A small team serving large clients can put a lot of pressure on a studio. How do you guys recharge and relax?
Our clients range from global companies to small start-ups and self-employed artists and artisans, so one way of recharging is to swiftly be able to move from one project to another. Seeing that we work on such a varied range of projects, this is a great way of recharging and to find new perspectives and solutions. Many times, a solution to a complex problem in one project will appear when working on another, and we oddly find that maintaining a high pace will often relieve us from a lot of the pressure.
Do you have a project manager to help manage the volume?
We do not have a project manager, so the role of managing projects is a bit fluid. Many times, the creative lead on the project, either a Designer or a Developer, will also manage the project. Usually, either me(Carl-Johan) or Andreas will be that person. The idea of not taking on staff that are not makers have been important to us from the start. We want our clients to talk to the people who are actually designing or developing their projects.
However, seeing that we do have a growing number of larger clients, we do realize that we could potentially benefit from having someone on staff with a role more dedicated to project management.
We also use a software, funnily enough, called Flow, for managing projects, which has proven to be a good solution for a studio of our size. It helps us keep track of all the ongoing processes, and allows us to rid our thoughts of everything else to focus fully on the task at hand.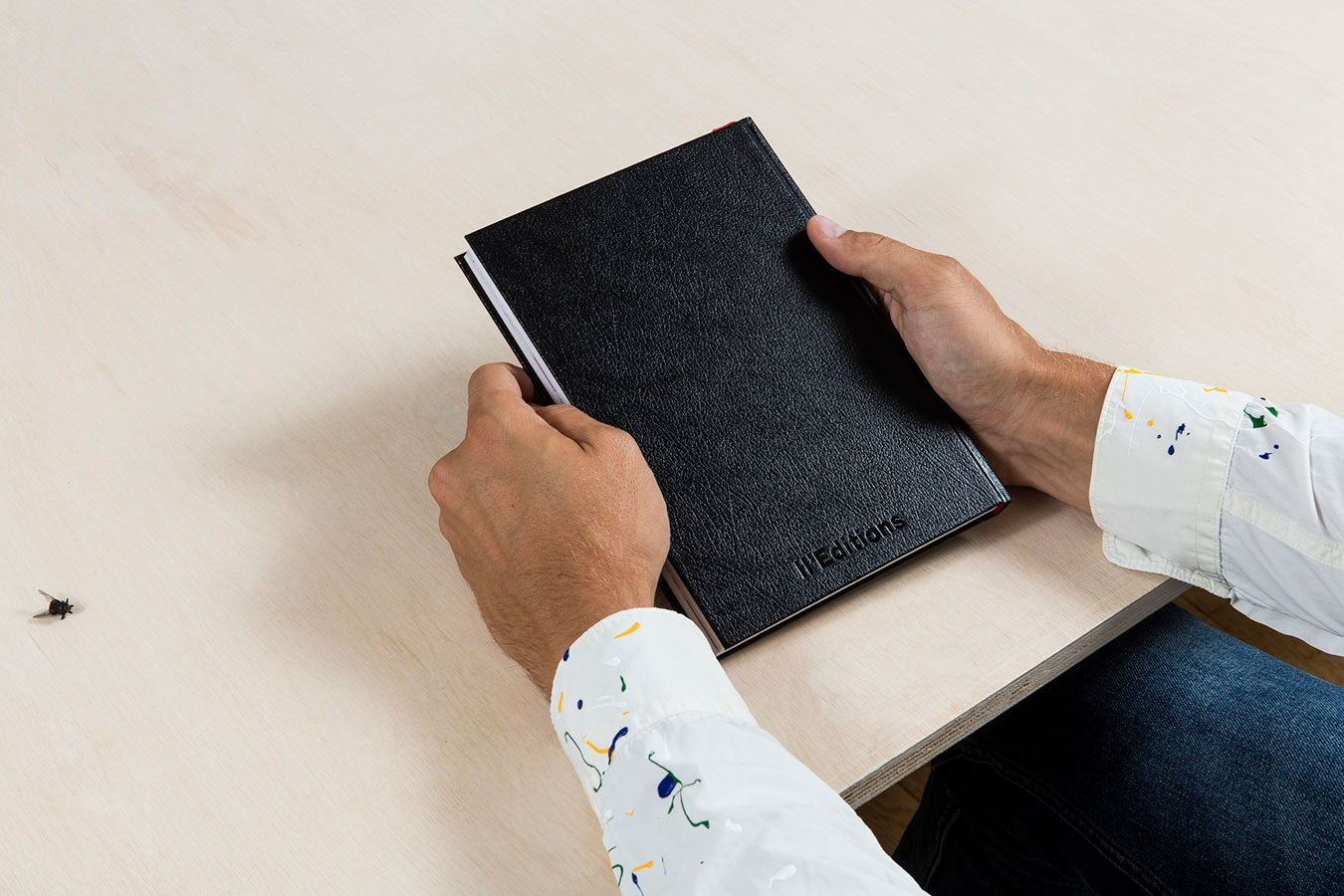 Were you fearful branding L+L as a design and development studio could create an unwanted barrier between the two disciplines?
This is an interesting question and one that we have discussed quite often ourselves. We have never really been afraid of creating a barrier between the two disciplines, on the contrary, our focus has always been to bridge the gap between the two. With few other studios operating with the same cross-disciplinary approach, at least to the extent we are, we have of course frequently needed to explain how we work and why the overlap between the disciplines matter.
To most other creatives—agencies, design studios or freelance designers—who have often previously struggled when collaborating with developers, there has never really been a need to explain this further. To them, our design-driven mindset and knowledge has been a great asset.
With educational institutions to a greater extent exploring the possibilities of digital design, motion and front-end development, the gap is slowly shrinking, but there is still a divide. In the future, we can hopefully just talk about design, but there is still a need to point out that we have developers on staff.
Do you find this creates more projects strictly for development and not web design & development?
Historically, there has been something of a divide. A few years back, our developers were to a greater extent working on more isolated development projects, with little creative input on design-related matters. Thankfully, this has shifted over the years and today we are usually involved creatively in the design phase as well, even in the projects where our primary contribution to the project is web development. We much prefer working this way, as we believe in not doing more than what is necessary in terms of builds, always focusing the extra energy on the final output and the tangible experience. Being able to discuss and contribute at an early stage both helps us and our clients to reach the level of quality is what we strive for.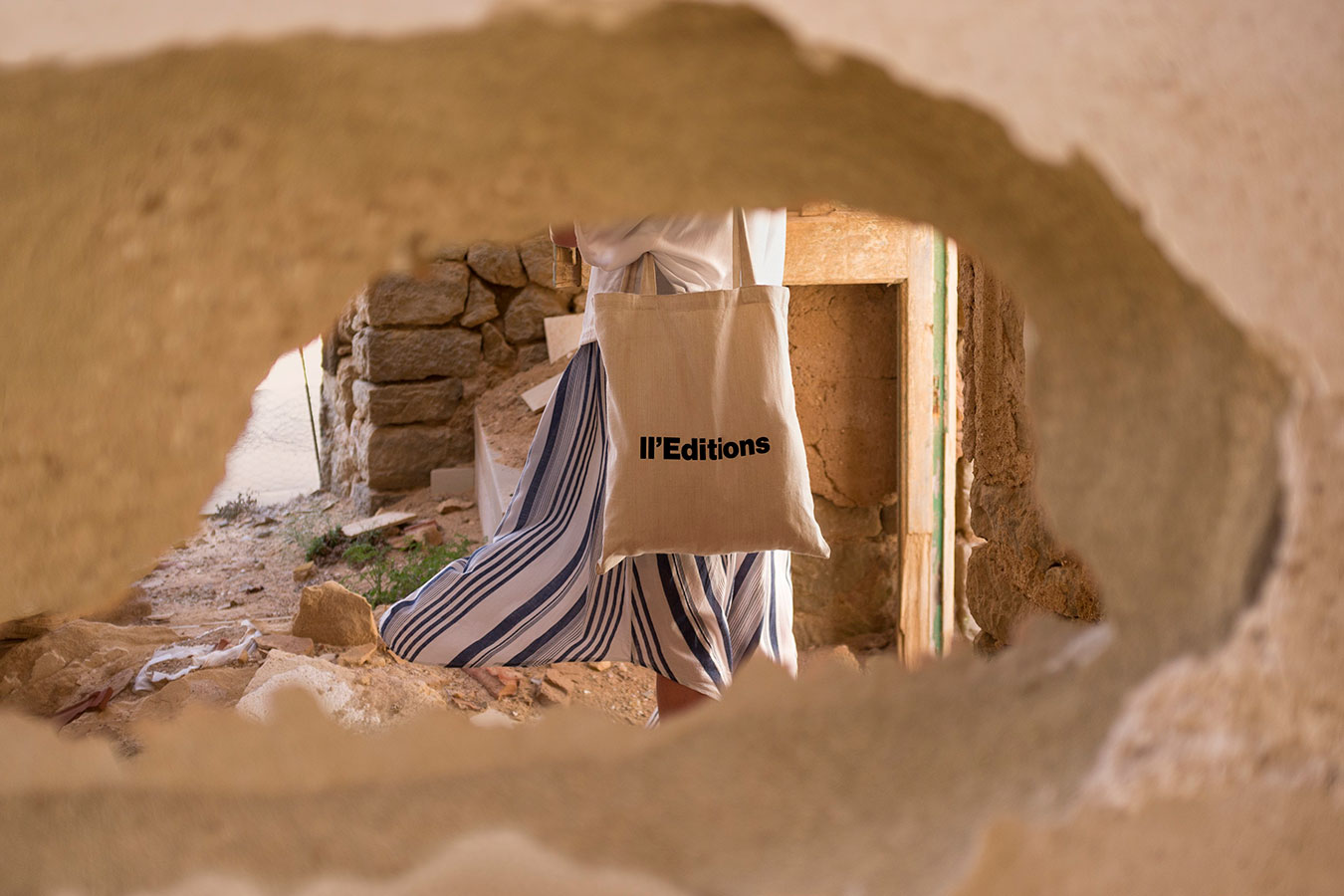 There are a lot of extracurricular activities happening at L+L: sitting on the board of O/O Brewing and launching your imprint LL'Editions. How do you balance between these and running the studio?
O/O Brewing was co-founded by one of our previous employees, Olle Andersson, together with Olof Andersson, who we also knew. For the transitional period, when they started the company, we exchanged services with Olle. He would work in the studio as a developer, and we designed O/O's visual identity.
As the brewery grew, Olle left his position with us to focus solely on brewing and growing the company. As of only a couple of months back, O/O's new brewing facilities are up and running, allowing for a major expansion of their production. Exciting times indeed.
L+L has never been a 9 to 5 for us. We are constantly working, whether we bound to the desk or not, so board meetings, trade fairs and other responsibilities that come with being involved in the brewery can sometimes even be a welcome break from our daily routine.
LL'Editions is a creative outlet for us where we are allowed to write the brief ourselves and to solely focus on subjects that interest us. Balance is key, and L+L always comes first. In the little time we find between client projects, we try to challenge ourselves in new ways and to find opportunities of working with interesting people that we perhaps would not have been able to reach through Lundgren+Lindqvist. Since we love what we do, it is rarely hard to find time and energy to invest, and we feel that we get a lot back from our involvements in projects outside the day to day in the studio.
It seems your studio is well equipped to push your employees to constantly explore their creativity. Would you say this was the case with Olle?
Olle was already brewing beer at home when he first started working for us and, as previously mentioned, it was part of our arrangement that he would have some time to invest in establishing himself as a brewer, which we always knew was his ultimate aim. Giving him the opportunity to do both definitely helped him and Olof in setting up O/O Brewing.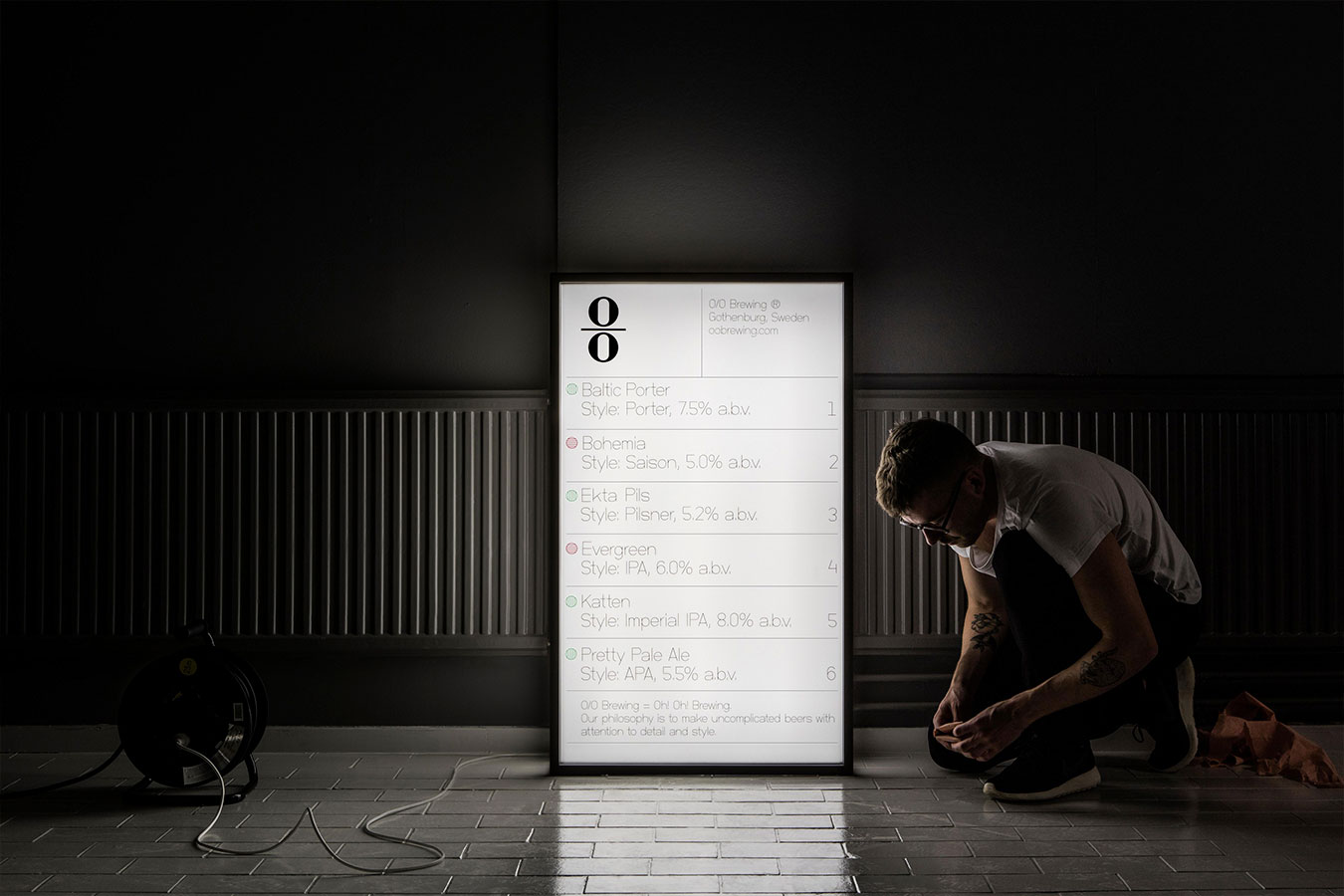 How did LL'Editions come to life? Since its creation, you've collaborated with some very talented people.
LL'Editions started with a realization that we, over 12 years of running the studio, had both acquired knowledge extending the borders of graphic design and development; and that we had met many interesting individuals who we felt deserved more exposure than they were getting.
It also offered us the possibility to realize some of the ideas developed during Lundgren+Lindqvist projects, which for different reasons hadn't come to fruition. To initiate projects because we feel that they need to be done, without having to think about budget constraints or extensive briefs.
LL'Editions is still very much in an infant state, and we are working continuously to explore where it should go and what possibilities it holds. We currently have two new books in the works, so 2018 should be an interesting year for the imprint.