February 2018
Albert Folch, Creative Director & Founder
Folch Studio was founded by Albert Folch in 2004. After studying graphic design in Barcelona, Albert joined Base Design where he gained a wealth of knowledge about running a studio. While at Base he started to take on freelance work which eventually flourished into Folch Studio. Albert is also a founding father of the ubiquitous Apartmento magazine. Designed Space chats with Folch studio about the early days, editorial design, and how they manage 5 internal brands within the studio. This interview was conducted via email in August 2017.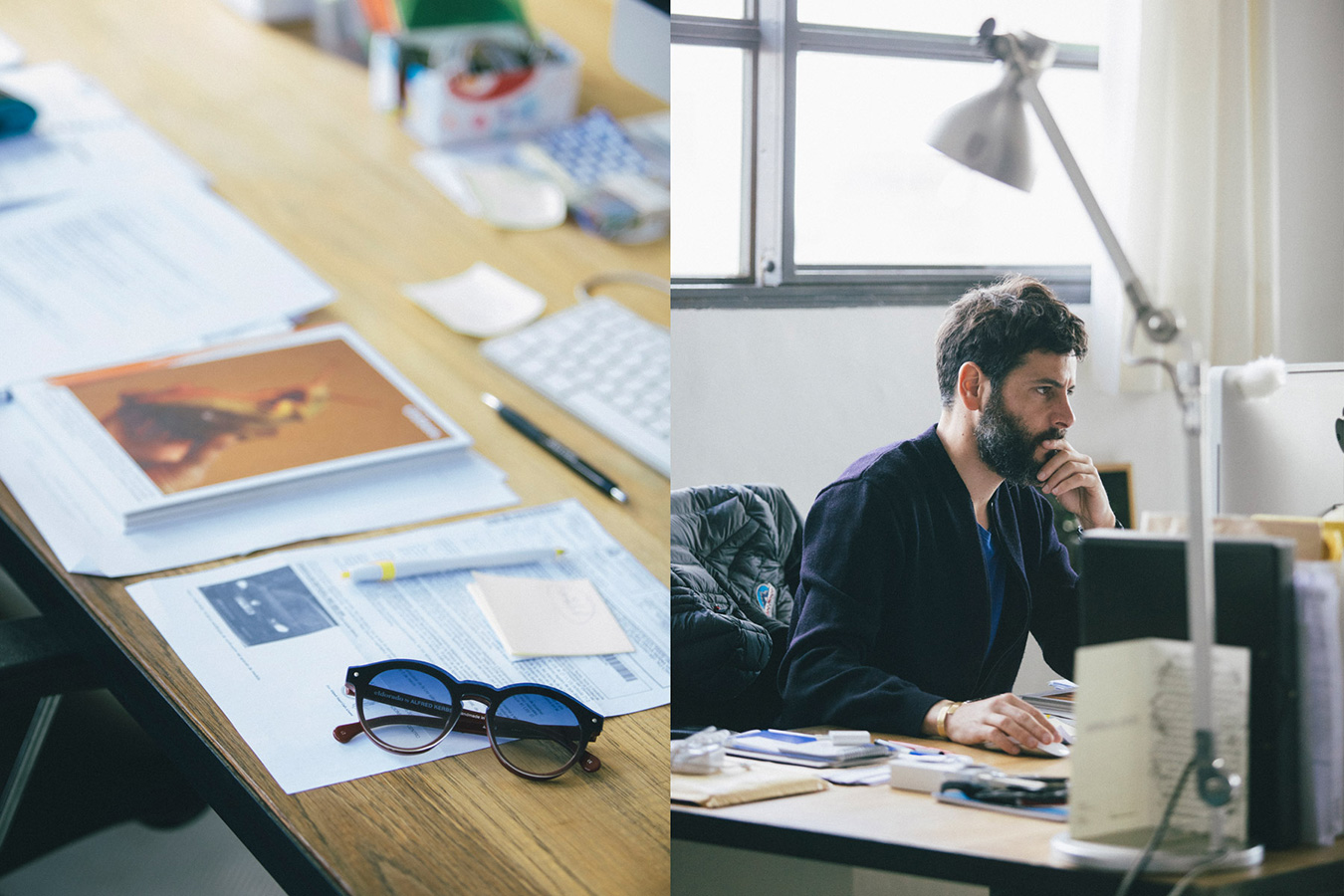 High walls and bright natural light; you have an idyllic studio space. How did you come to find this space and make it your own?
Poble Nou was before an industrial area, and still is, and offers a lot of big raw spaces, ideal for studios and workshops. We came to Poble Nou 10 years ago, when most of the studios were active in other neighborhoods of the city. We saw the possibility of building up our space within these unique locals. Now the neighborhood has grown very popular the last 5 years, especially among studios and creatives within different fields. Our space is kept quite minimal and raw to its look where big tables and industrial shelves are combined with old and new wood furniture, odd chairs from clients and friends and of course – plants.
When Folch was just getting started, how did you attract new clients?
We were creating projects that we believed were missing and built up a client repertoire based upon our vision of design. We never had the urge to attract or convince anyone. The client comes to us because they believe that we understand their brand and vision and can create a new visual language for them based upon our understanding.
Folch has 5 brands tied to itself. How do you keep them all balanced?
Eldorado and Odiseo are now quite established and recognized in style and narrative as Folch brands. We are still challenging ourselves and pushing the boundaries of both digital and printed publishing, yet the projects are well defined and the editorial style and communication flows naturally.
Insights is one of our newest additions; a good excuse to keep ourselves updated within the field of business and communication. It serves as an ephemeral digital platform where disruptive ideas in the field of communication and business are set in light.
White Horse has been one of our most important inclusions this year. Giving birth to a production company active within the studio changed the game. To be able to direct, produce and activate short films, documentaries and video clips in-house has again given us more power to take part and create a bigger picture for both clients and our own brands.
At last, Artifact is treating and consulting the creative direction in production; a brand that serves both for our in-house brands as well as client projects. In the end all the brands are tied together and the borders are transparent — everything is connected, yet diverse, and through these multifaceted brands we manage to find a good balance.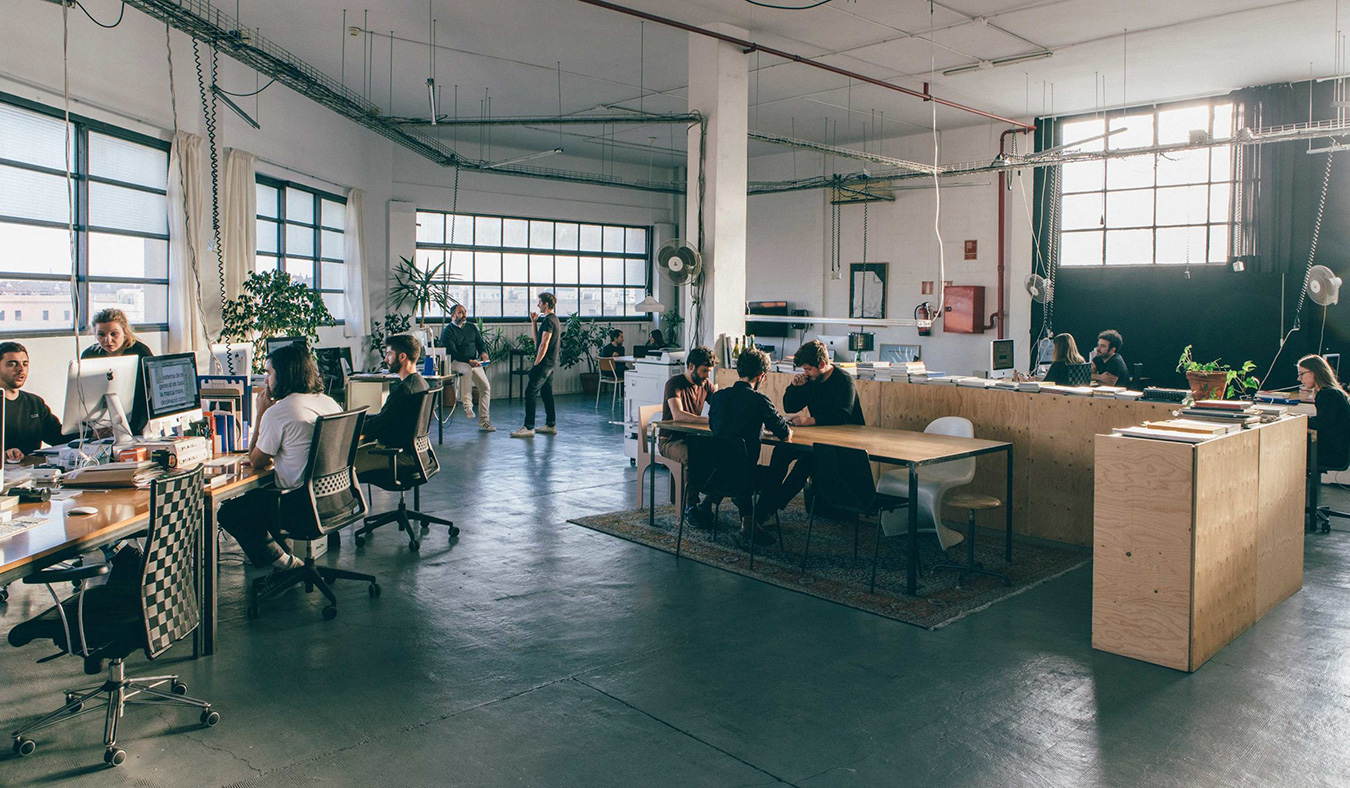 Seems like a lot for one team to handle. Does each brand have its own team?
The studio is divided into four teams. One of them are directly corresponding to design and client commissions, and the second; Narrative Team, is working on the Folch brands communication and narratives, as well as providing the expertise within the field to client commissions. The narrative team is a small team working together on strategy, conceptualization, development, communication, storytelling, as well as editing and designing our brands with one director for each brand and discipline. White Horse, the production company within Folch, is the team focused on production such as audiovisual pieces, short films, documentaries, etc. And finally we have the activation team focused on digital marketing and activation for brands and institutions.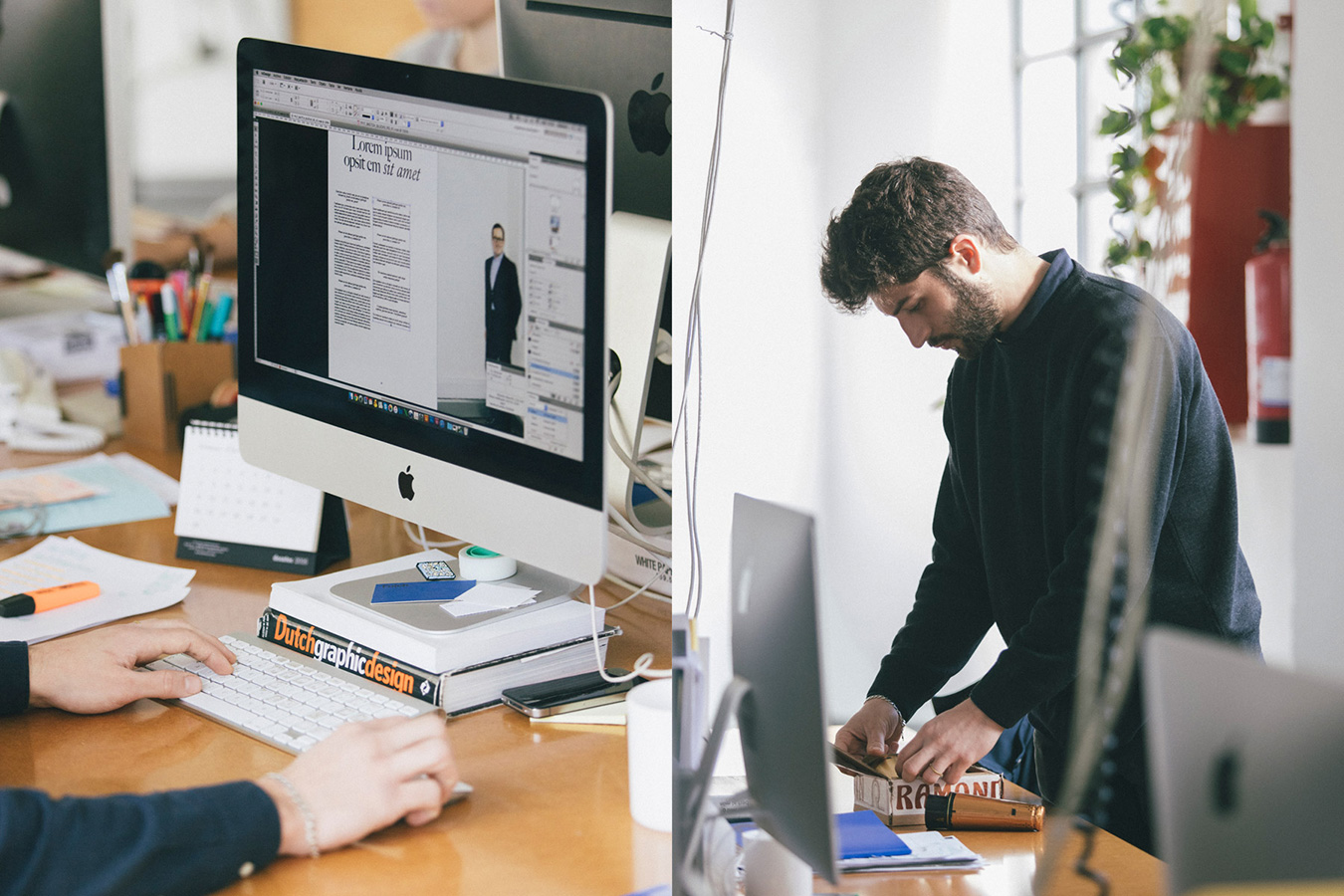 Odiseo seems like such a niche market. How did you find there was a need for such a publication?
We had the need to explore and to create a platform of complete freedom of expression. Odiseo has become a space for us to follow our own vision and intuition, develop and delve into different themes, curate photographers, artists and writers we like and really shape the publication how we want without boundaries — without really thinking about a specific target group. We aimed from the start to generate content that blurs the borders between art, fashion and erotism — a connecting point which is difficult to define. Through this creative freedom and specific theme, Odiseo has become a reference for many client commissions especially in the field of fashion, art and editorial design.
Eldorado is a great experience of discovery. Each issue must be a lot of work to put together. Can you tell me a little about how you direct each issue?
Eldorado's main support is not the publication. The form and shape of the brand is not based on issues – Eldorado is based on stories. We use a digital platform to tell these stories through video, image and text. Last year we had the urge to make a compilation of selected stories and delve into a new format. We designed the first volume of Eldorado to give the reader a calm and contemplative reading and visual experience. We gave great prominence to images and visuals: no borders, no frames. Pure images. And at the same time trying to slow down the rhythm, and to let our readers take a closer look at things. Eldorado wants to show places and make the reader imagine them at the same time.
How do you keep Odiseo and Eldorado from feeling like a client project?
The freedom, our own vision and independency. We have none we need to please other than ourselves, no clients, no compromises, no sponsors. We are in charge of our own promotion, communication and strategy and can direct the project following our intuition.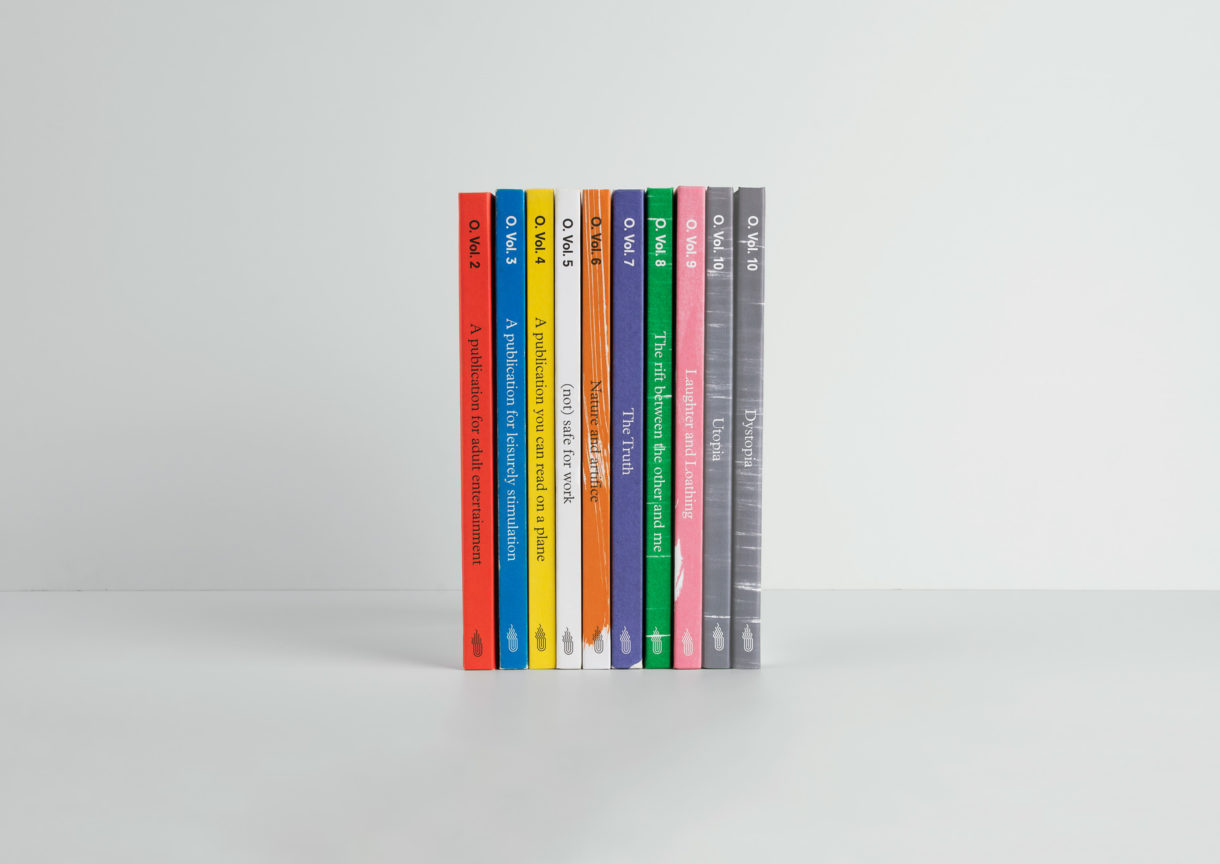 We hear it everywhere: print is dying. How is it that you have been able to successfully launch two publications in an era that is demanding more of digital than print?
The support is not important for us. We focus on the stories, the narratives and art direction — if we want to print, we print. If we think that a social media channel is our way of telling the story, we will use that.
You see a lot of digital first publications that eventually touch into print. Why do you think that is?
Digital or print, the focus should not be on how you publish but what you publish. If the first thing you decide is which support you want to use, we believe you are committing a mistake. In the digital era you have to be able to work around different formats and do not snuggle on a specific medium.
With the amount of detail in your case studies and your experience in self publishing, Folch is clearly focused on narratives. Where did this style of design stem from in the studio?
It's a question about being able to take a bigger part in every project, and more than designing an identity or make a pretty website, to actually generate the narratives for brands and institutions. This way we have a bigger influence on the final outcome and can build a whole brand strategy for the client, produce everything within the studio and find a coherent language across the whole body of a brand — the big picture. With our own brands we practice this skill in terms of strategy, communication, conceptualization and curation; a skill and an understanding that we can apply to client commissions.
Does this narrative approach to design reflect in your physical studio space?
The activity reflects the space and vice versa.