January 2018
Calling me names
Founded in 1990 by Danny Altman, A Hundred Monkeys is a Berkeley based naming and branding agency. In 2012, Danny's son Eli Altman took over the studio operations serving as the creative director. With an impressive portfolio for a slew of household names, A Hundred Monkeys have proven to be artists of words.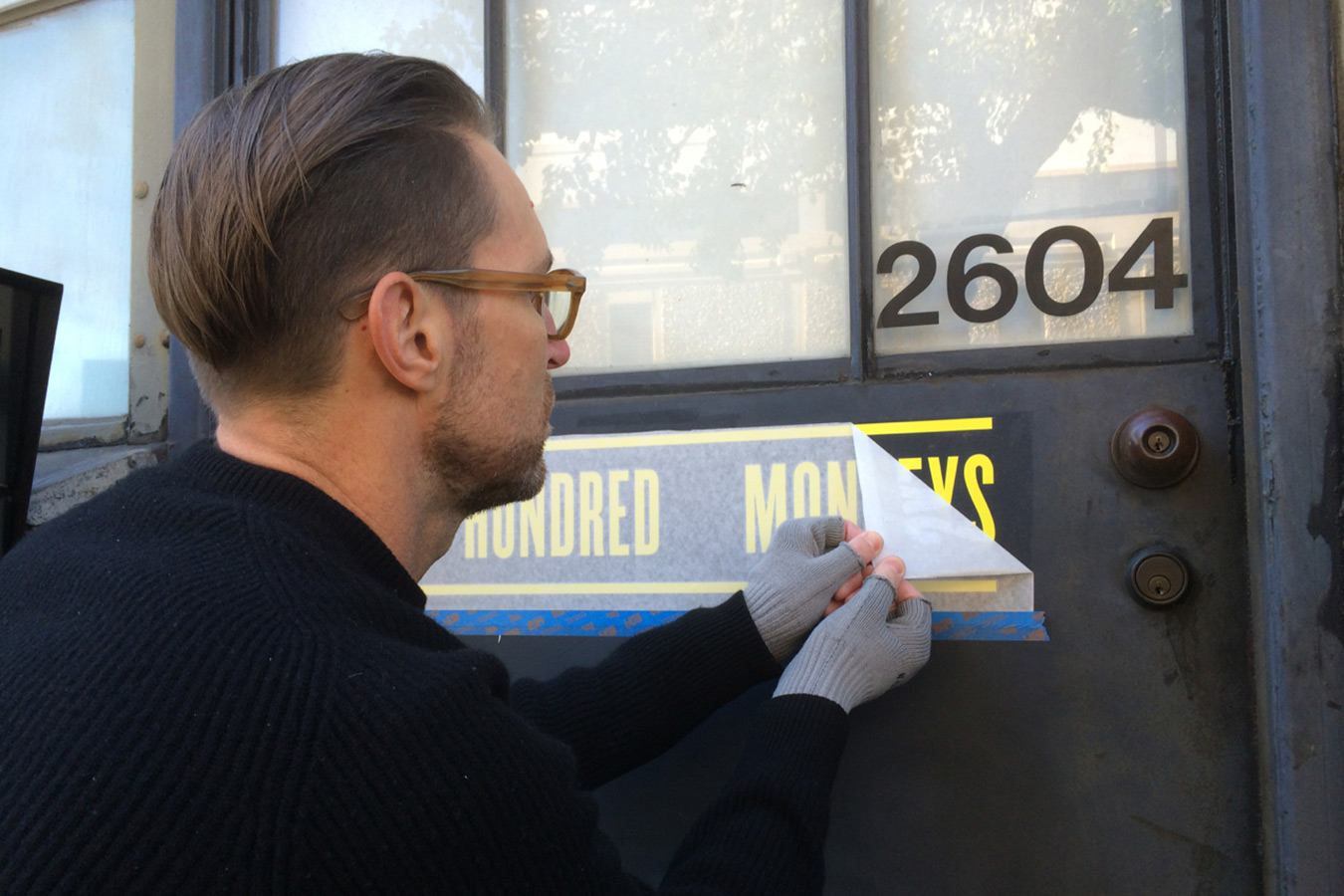 I just kept running
Early this month, Eli launched a successful Kickstarter campaign for his second book, Run Studio Run. Seeing a gap in the business resources available to creatives, Eli wrote Run Studio Run to help small teams grow their studios. Covering everything from accounting, studio culture, goal setting, and finding new work, Run Studio Run is a resource that should be on every studio's shelves.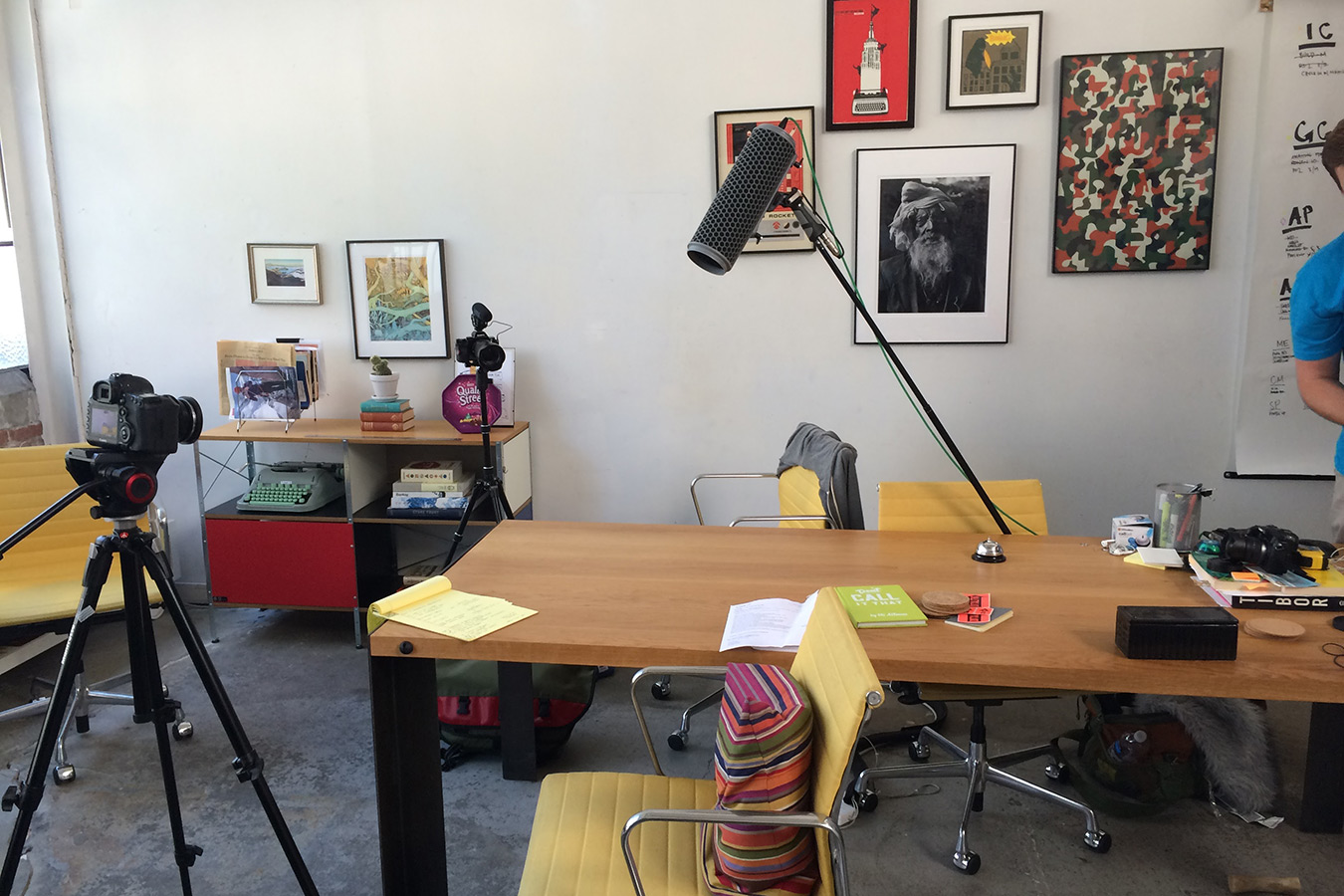 "I wrote it because I want creative professionals to start seeing themselves as business people."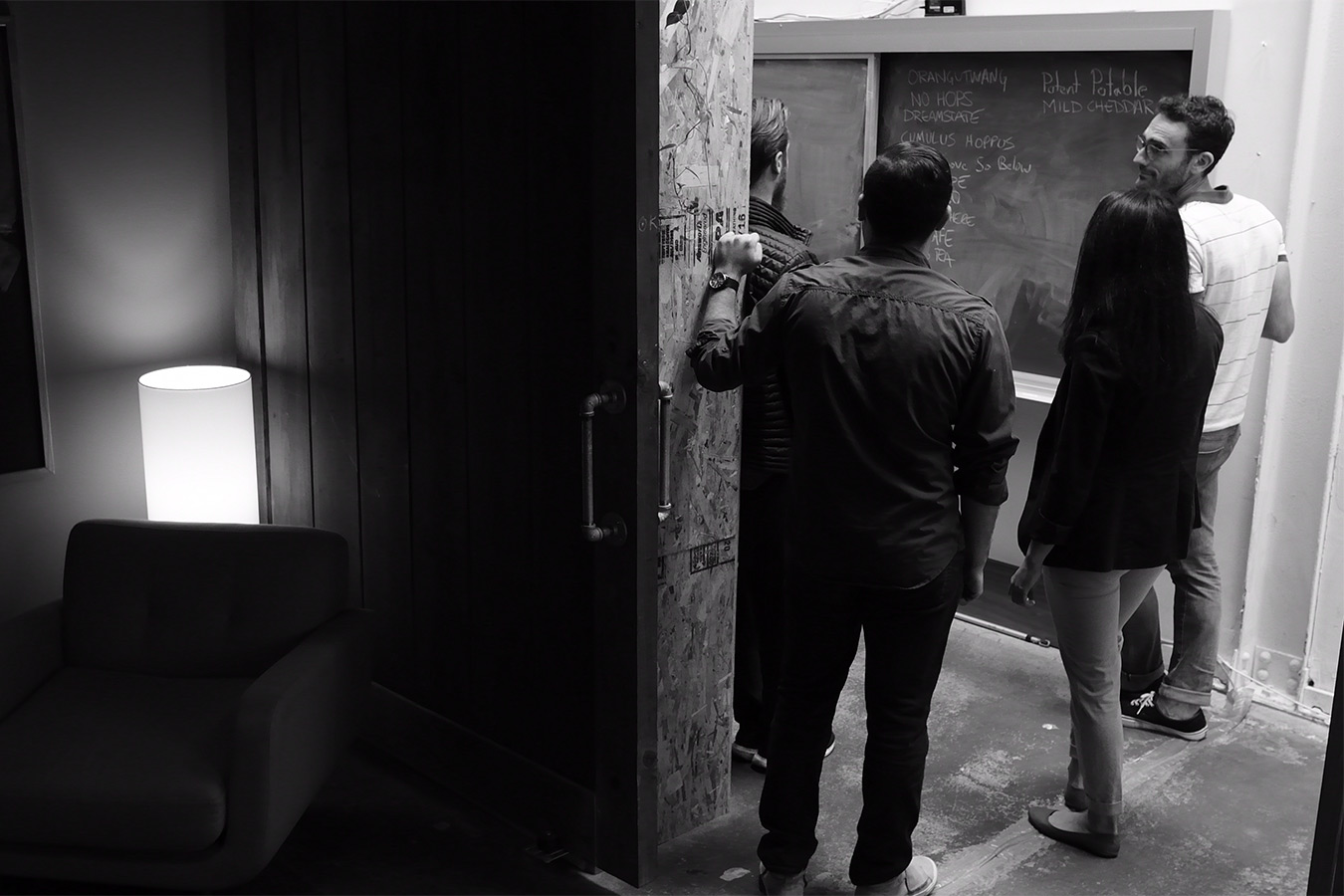 "There's this belief that a lot of creative professionals hold onto, that if the work is good enough the business side will just take care of itself because there will be a lot of demand."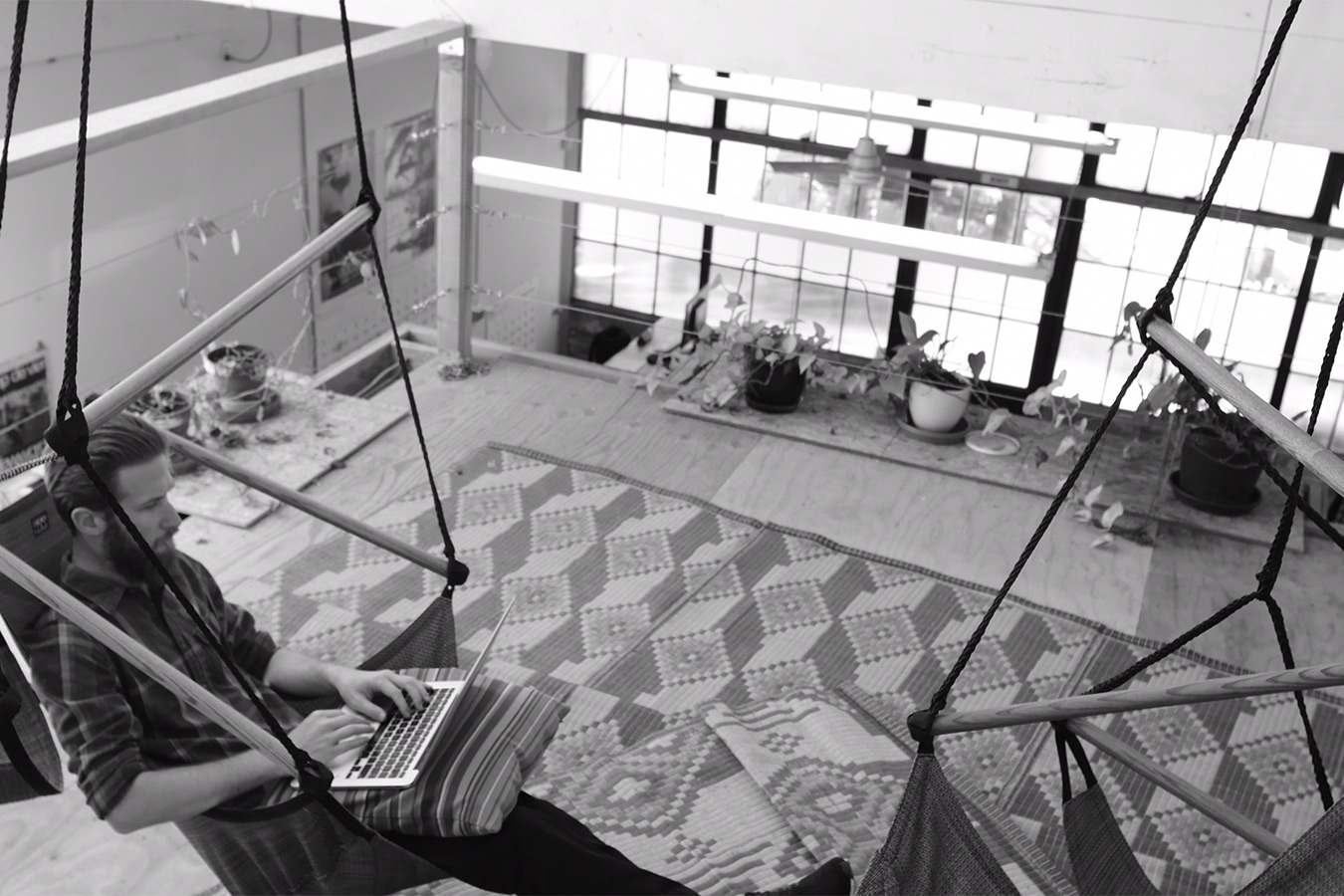 Into the studio
The use of plywood is a ubiquitous yet welcomed staple of every creative studio. Plywood is such a versatile material and always amazes me how studios utilize it. Situated on the second level of the studio are mesh swings which create a great spot to relax and clear the mind. The Eames accessories and storage units close out a cultured design vibe.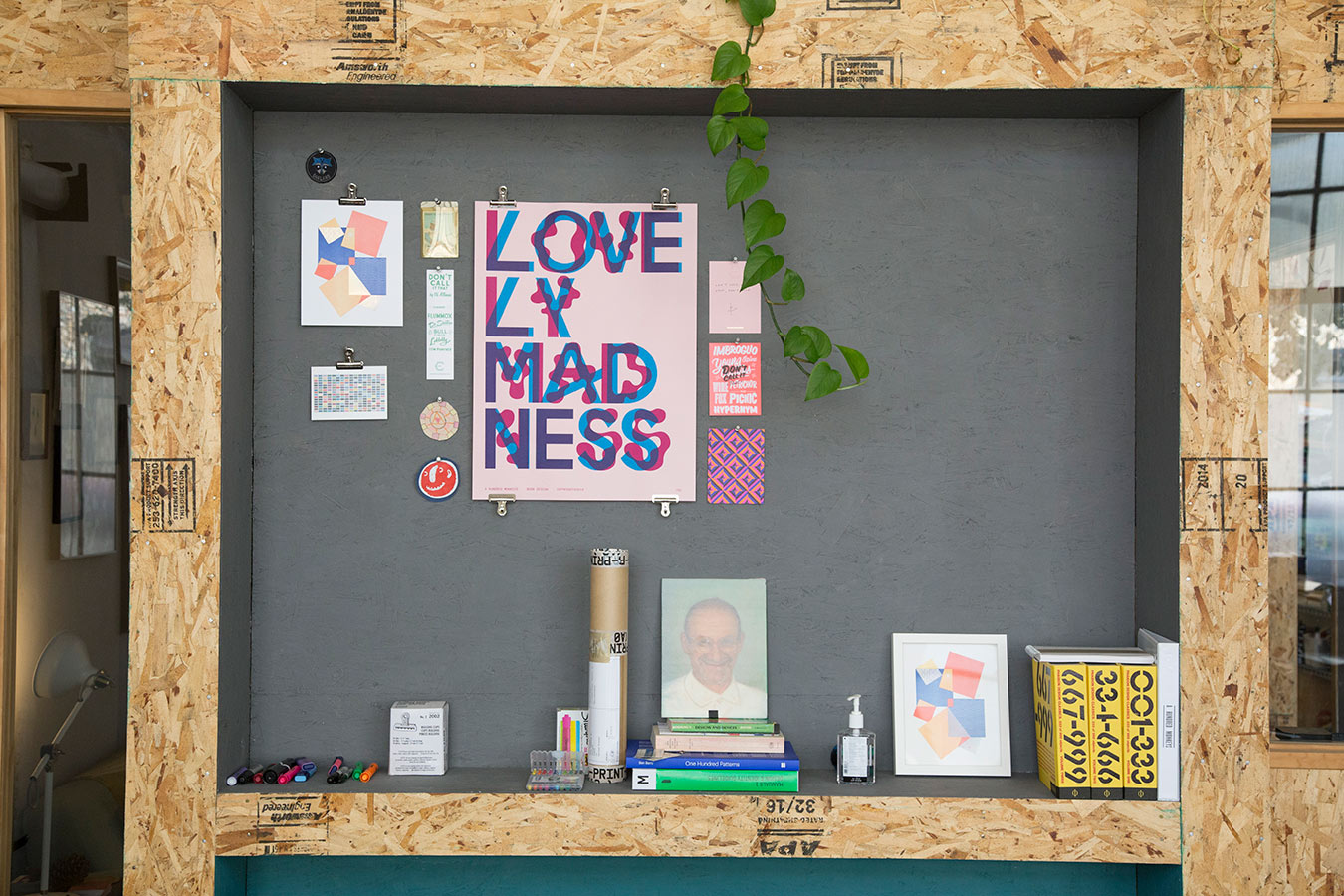 "I think one of the reasons that I ended up going into the family business was that there was zero pressure from him. He would have supported me if I wanted to be a lima bean farmer."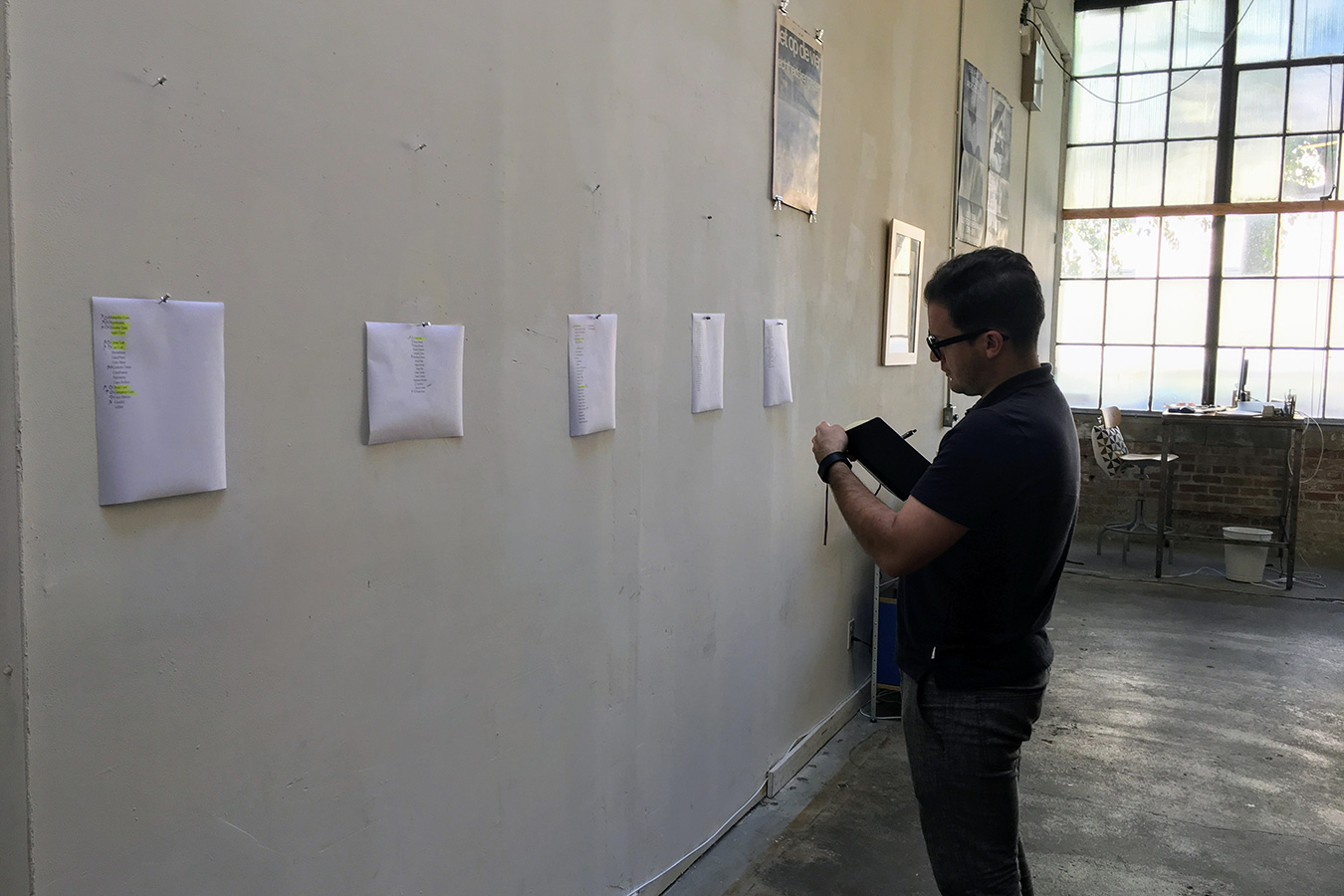 Working class hero
There is something so honest and hardworking about A Hundred Monkey's studio. The cracks in the concrete, the stained brick walls, and exposed wiring emanate a blue-collar vibe. There is nothing overly polished or hidden in their space, and it's absolutely perfect. It's a space that shows creativity in the raw.