January 2018
Riccardo Chapman, Creative Director
De:strukt was formed in 2010 by Creative Director Riccardo Chapman. Rico talks to Designed Space about how De:strukt set themselves apart in the early days, landing their first big client, moving the studio out of his flat and gaining confidence in your studio. De:strukt currently shares a studio space with 6 creatives in Glasgow's The Hidden Lane. This interview was conducted via email in September 2017.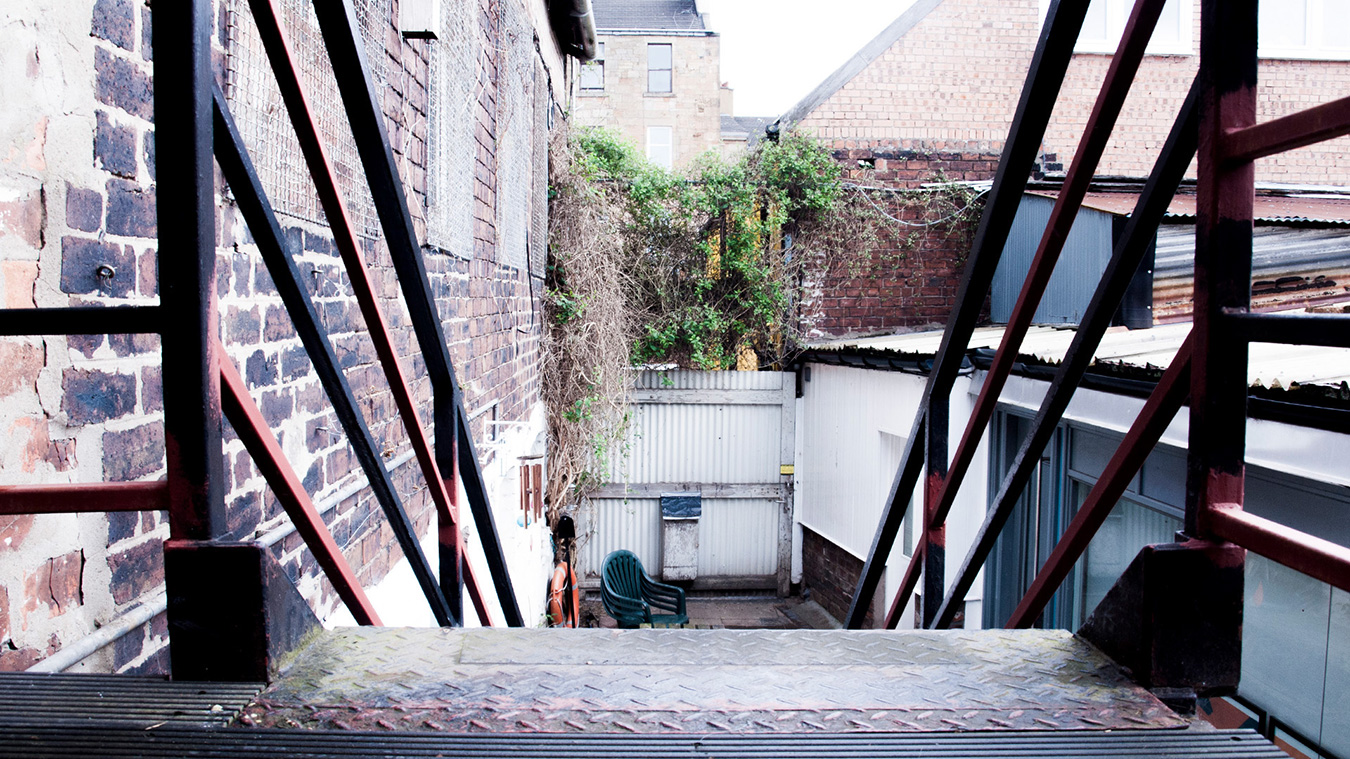 Tell me a little about how De:strukt came about?
I studied digital design for 4 years in Edinburgh, then was lucky enough to have been offered a job for a relatively small Glasgow based agency. I lasted 18 months before I decided I wanted to go freelance, which was a rather risky move at being only 21. I wanted a name that was a bit catchy and everyone would remember. I must have come up with hundreds of names and finally decided on one, bought the domain, built a website out of Flash—that was the craze then—and launched De:strukt.
Did you have a studio space when you started freelancing?
I worked in my flat for 3 months before I needed a studio to work in. I was losing my mind and had no motivation to do any work. Luckily, a friend from university was in a similar situation and through a friend of one of my clients we managed to get ourselves our first studio in The Hidden Lane.
Was it the separation of work from home that you needed, or the aspect of seeming real because now you had a designated studio space?
I needed the separation. I was losing my mind being stuck in the flat all day, and not being able to socialize with people was very difficult. I think by having a studio I was more determined to make sure I could run an agency.
After having your studio space did you feel more confident to handle things that you wouldn't have had if you were still in your flat?
Definitely. I wasn't ever able to invoice clients over to the flat and I was working on a laptop all the time. I didn't have the desk space for an iMac, so as soon as I got my first studio, that was the first thing I bought. I was able to design quicker and invite clients in for regular meetings rather than always arranging a cafe meeting.
How did you position De:strukt in the early days?
I wanted De:strukt to move away from the usual design agency vibe. I've always loved street art and I have a good friend who specializes in that field, so it made perfect sense to offer this as a service. No other agency in Glasgow was doing this. Unfortunately, everyone is now doing it but there are so many new street artists out there that clients now have a good range of styles to choose from.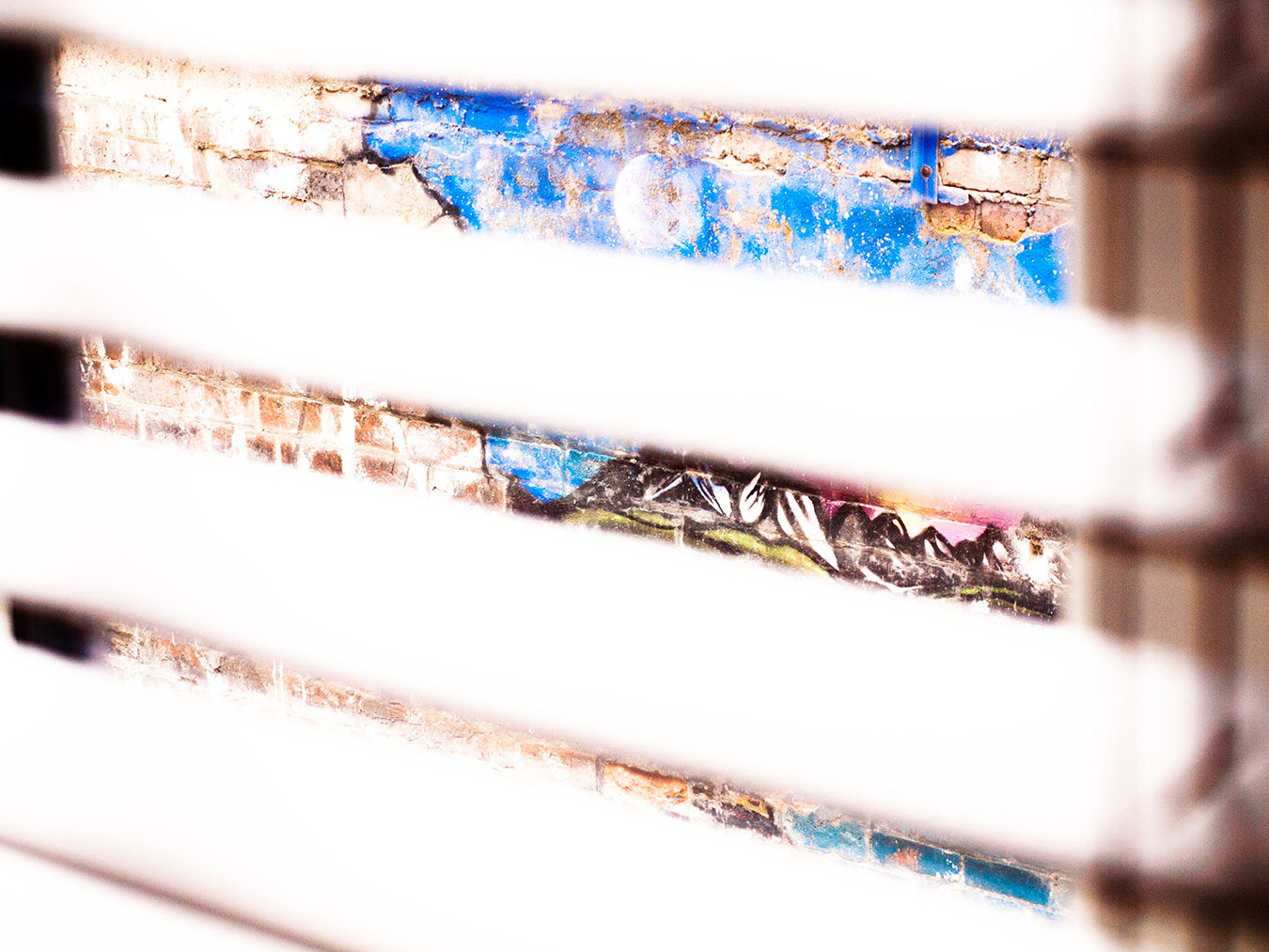 Do you feel your studio space and culture reflect in your creative output?
I'm not sure. We've always felt that we produce high-quality work, so how our studio looks I don't think makes a difference in what we produce. It does make us feel a lot more professional, as we've always had small studios that were a bit dated.
You mentioned having your own dedicated studio space made you feel more professional. Naturally, it is a creative space to build and work, but you brought up another aspect that studio spaces bring: confidence. Would you agree with this?
Yes, totally. Originally, I was in a small studio with two other guys and it wasn't exactly the best looking of studios. It was old and very cluttered, and you wouldn't invite a client in for a meeting. With our new studio, it's much bigger and has so much space, so you feel proud to invite clients over. It just gives you that bit of extra confidence.
How do projects flow through your studio? Do you have a project manager?
We don't have a project manager as I much prefer to have full control of my clients, and I'm pretty good at managing workloads. We always sit down with a client and get a brief. Once the brief is in, we schedule the work and update our clients on a weekly basis. We feel that it's always important for the client to know that we care about them and that we've not just put their project at the bottom of our list.
How do you present De:strukt to new clients?
I'm always honest with new clients on what we can offer. We'll invite them to the studio and try to have a relaxed vibe for them. We're all very laid back guys in the studio, which I think clients notice, and tend to have nice upbeat music playing in the background. We'll always present a client a showreel of our work. It's much nicer to watch a video rather than click through a PDF presentation.
Your studio is very open. Do you ever feel the need for a quiet area?
Not really. All of our clients are pretty laid back and it actually gives everyone in the studio a chance to introduce themselves. If there was a very important meeting then we'd head to a cafe/bar in Glasgow's popular Finnieston area, which can be a bit of a nice change at times. A lot of the guys will stick their headphones on if the place gets a bit too loud, but so far it has never been a problem.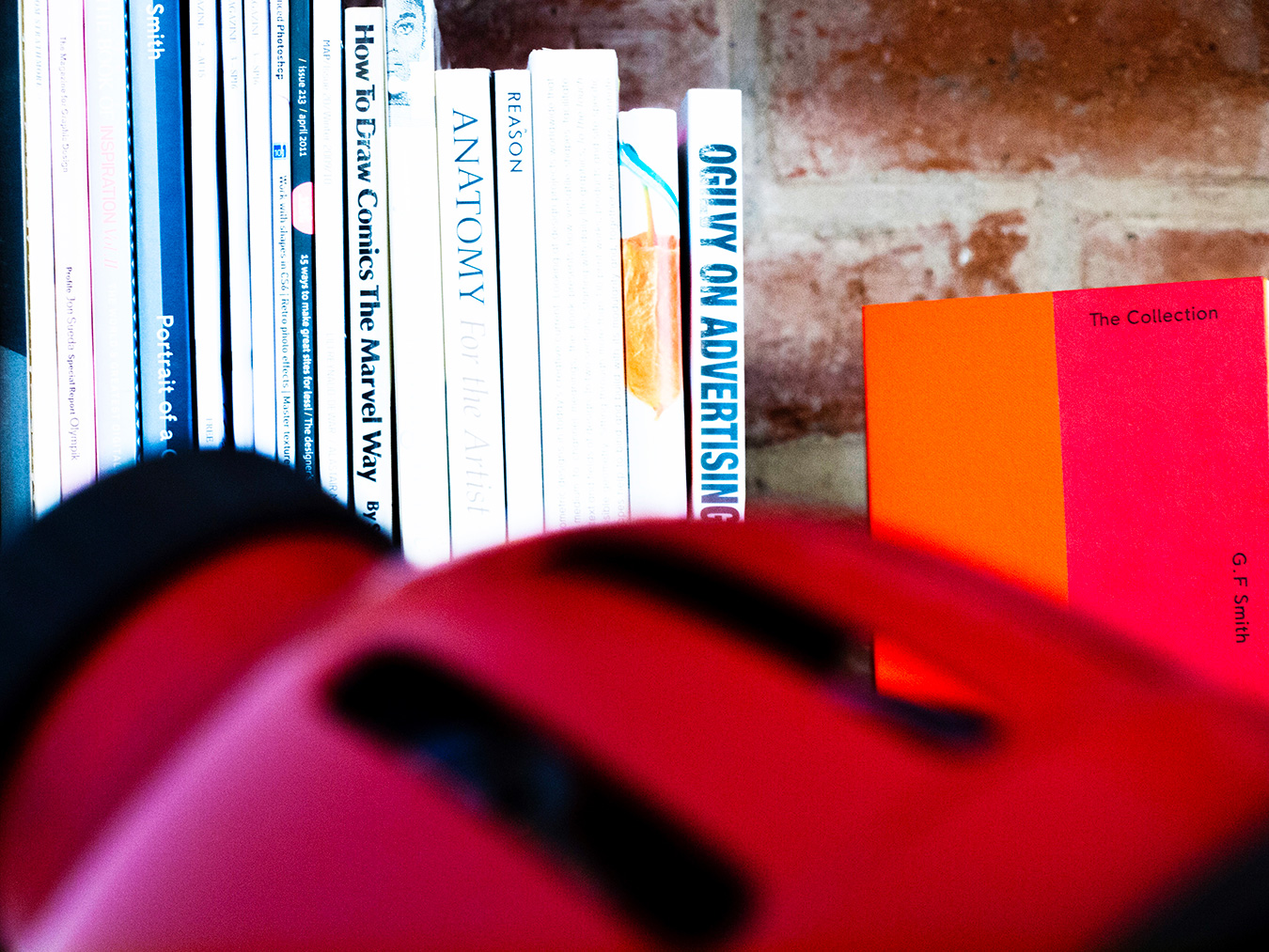 Do you feel De:strukt has a house style?
We don't have a particular house style. If we did I don't think we'd have a wide range of clients you see today. If we need to follow a design trend we'll follow it, but I always like to design something that's a bit different and not just copying other agencies approach.
The Hidden Lane seems like such a creative place. How did you come to set up De:strukt there?
It's such a cool wee hub. It's full of designers, photographers, musicians, fabricators, artists, and even a clockmaker. One of our clients and friends, Rebel Rebel, introduced us to a guy looking to rent a studio in The Hidden Lane. He wanted to rent desks, which I was cool with, as it meant I wasn't tied down to a lease: as at this point De:strukt was only 3 months old. My university friend that also rented a desk had friends based in The Hidden Lane and they always raved about the area. It was the best decision I ever made. There's always a nice buzz within the community and opportunities to collaborate with many businesses.
It must be great to surround yourself with other creatives from different disciplines. So I take it you collaborate often?
Yes, all the time. It's always word of mouth in the area so someone will always be in touch for favors. If it helps boost our reputation then we'll gladly collaborate with other creatives in the area. All we do is collaborate with other designers, photographers, animators: you name it. The other good thing about collaborating with other creatives from The Hidden Lane is that they will always know other people who may want to use our services.
You do a lot of illustrative work for BBC. How did this partnership come about?
Funny story but it was through our friend who we first shared a studio with. He decided to take a job with the BBC and got in touch when BBC needed a range of illustrations created for their Bitesize website. This was our first big client and the guys were all buzzing. We have now been working with the BBC for the last 3 years.
You mentioned earlier that you offer street art as a studio service. Can you run me through the process of your street art?
It's funny the amount of times a potential client will approach us and want some kind of mural for their venue. How long will it take? How much is it going to cost? The process isn't as easy as people think it would be. The first thing we need to know is the size of the wall space. This gives us an idea how much paint to order, how detailed the illustration is going to be, and of course the cost.
We never feel comfortable when someone just wants us to spray something on the wall. We need a brief, even if it's basic, that's more than enough for us. We collaborate with the top street artists across Europe, so they all tend to work the same way. Our artist would then come up with some sketches and show this to the client. Once the idea has been signed off we'll then create a digital version to get the final approval.
Then it's a case of ordering the paint and cracking on with the job. We can usually turnaround a job in a few days depending on the size of the wall and we always try to film every job we're commissioned. It's much nicer to watch one of our murals in progress when presenting to potential clients.
So you paint every mural freehand using the digital drawing as a reference?
We never use stencils, unless it's some kind of logo we need to add to the mural. For example, the mural we did for Edinburgh agency Blonde was about 50ft high and we just referenced the A4 digital drawing. A lot of time is spent outlining the areas we want to paint, and then filling it out with colour and adding textures. It is time consuming creating stencils, so by doing it freehand makes it that much more special.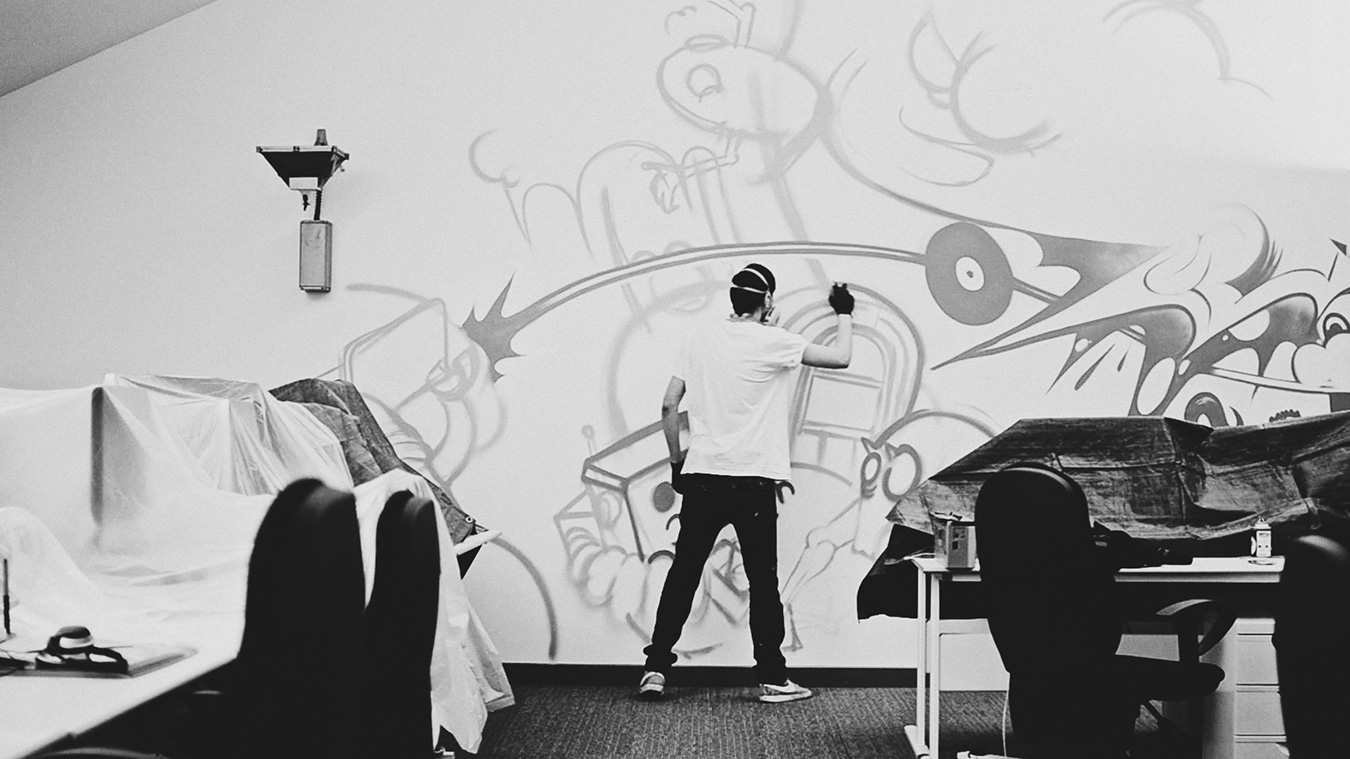 What is the most rewarding part of running a studio?
The best part for me is winning a new client. There's a nice buzz that you've worked so hard on a pitch or arranged a few meetings to win that client's trust in working with you, especially if it's a massive client. Recently, we won a pitch to re-design the Highland Park Whisky website, as well as, come up with their digital brand colors.
And what causes the headaches?
The worst has got to be the account side of the business. If you can get yourself a good accountant and let them do all the work, it saves you so much time. It's one less area of your business that you don't have to think about.
Why do you think a majority of designers are so fascinated with studio spaces? Could it be the confidence they offer, the culture, or having a space to call your own?
It could be a culture thing. I'm basing it from experience as a student and that every design agency that you look up to always has a nice looking studio, and looks fun to work in. So you feel like that is something you need to have as a designer. A studio definitely helps you grow your agency, whether it's small or big.
What advice would you give to someone wanting to start a studio?
I think getting yourself experience in a design studio is very important. You learn so much and it gives you a bit of confidence when you get an opportunity to speak to clients or take a lead role in a project. Get your experience, network, and make sure you feel like you have enough clients under your belt to take that plunge and start your own studio. You can save some money if you get yourself a shared studio space. There's so many in Glasgow like The Hidden Lane, The Whisky Bond, and South Block. It also gives you a chance to collaborate with other creatives.