February 2018
Eli Altman, Creative Director
Securing his first naming project when he was sixteen years old, A Hundred Monkeys creative director Eli Altman always had an interest in naming. After graduating UCLA, he went on to work as a brand strategist at MetaDesign in San Francisco where he helped position the naming process. In 2012, Eli transitioned to his current role at A Hundred Monkeys. He talks to us about his new book, working with his father, and studying design at school. This interview was conducted via email in January 2018.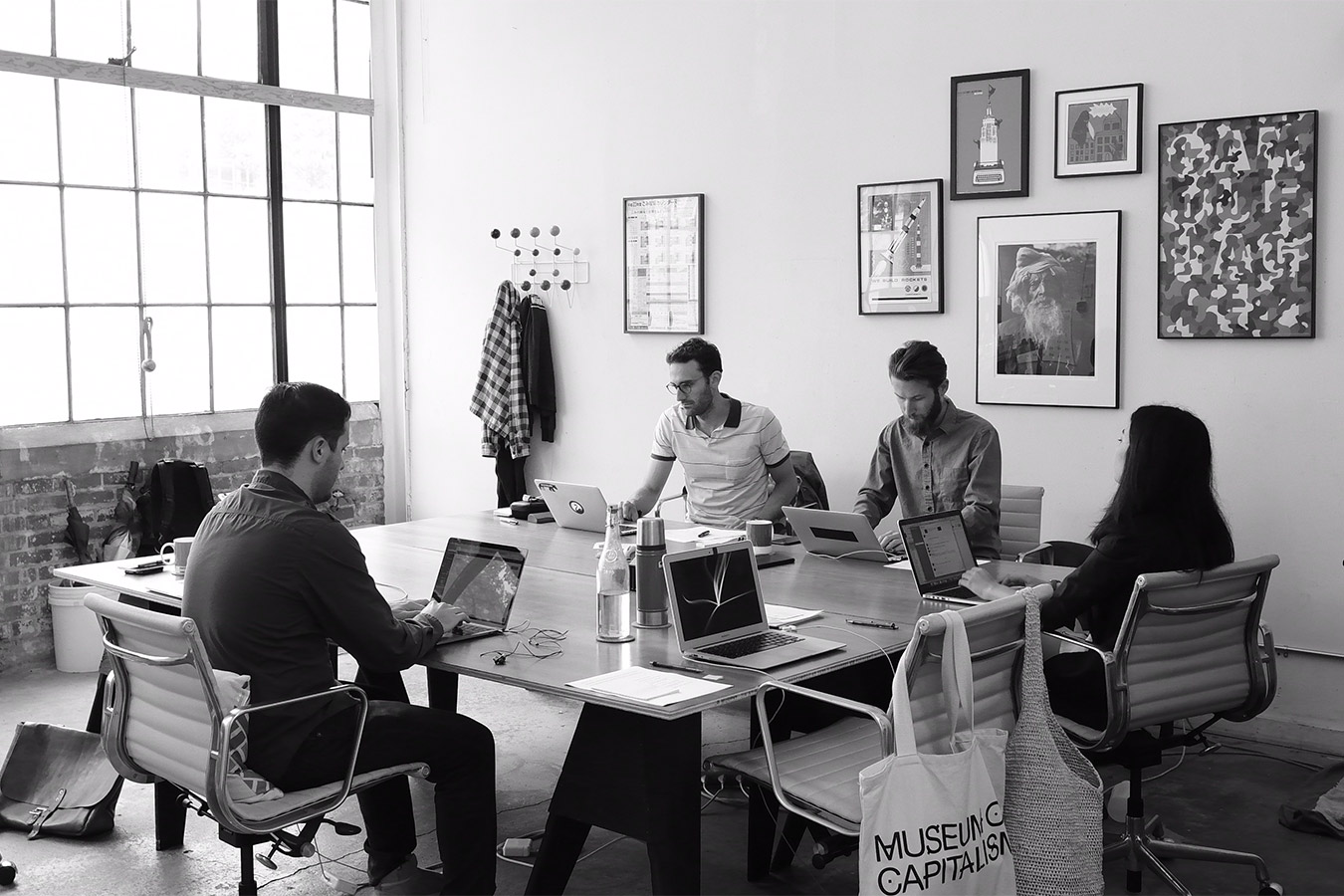 Congratulations on the successful Kickstarter campaign for Run Studio Run. I'm excited to read through it. When I think about the business aspects of running a creative studio, there are very few books that act as an accurate guide. Why do you think that is? Is this a matter of professionals not wanting to give away secrets?
I think the business side of running creative studios is just incredibly unsexy compared to the work product. It's easier for a design studio to have a sleek website and a popular Instagram. There's this belief that a lot of creative professionals hold onto, that if the work is good enough the business side will just take care of itself because there will be a lot of demand. They're trying to solve a business problem with creative work.
Higher education offers little to no help with this as well. It's almost as if the modus operandi of an art/design school curriculum is to practice your craft to get a job, nothing about making a job.
There's certainly something to be said for 'learning by doing' but I agree with you. When I was in design school the students made it very clear that they wanted to learn how to do business. The class or seminar just never seemed to materialize.
Was there a curiosity about the business-side of a studio before you entered your leadership role at A Hundred Monkeys
Definitely. Mostly in the form of anxiety. I knew running a studio was a big goal of mine and I also knew that I had no practical skills in that area. Was it all just common sense? Didn't seem like it. So I started reading.
Is the book tailored to existing studios seeking advice or individuals/partners getting ready to start?
Both. The book is tailored to small 3-20 person creative studios, or anyone who aspires to be in that group.
Did you write Run Studio Run as a means to continually learn about the inter-workings of a studio? Or was it simply a generous act of altruism?
Yes, a generous act of commercial altruism. No, I wrote it because I want creative professionals to start seeing themselves as business people. It can be such an intimidating subject and I wanted to lower the barrier a bit. There are simple things you can to do make your studio more efficient and profitable. When you, as a creative professional, embrace the business side of what you're doing it directly benefits you and everyone who works with you.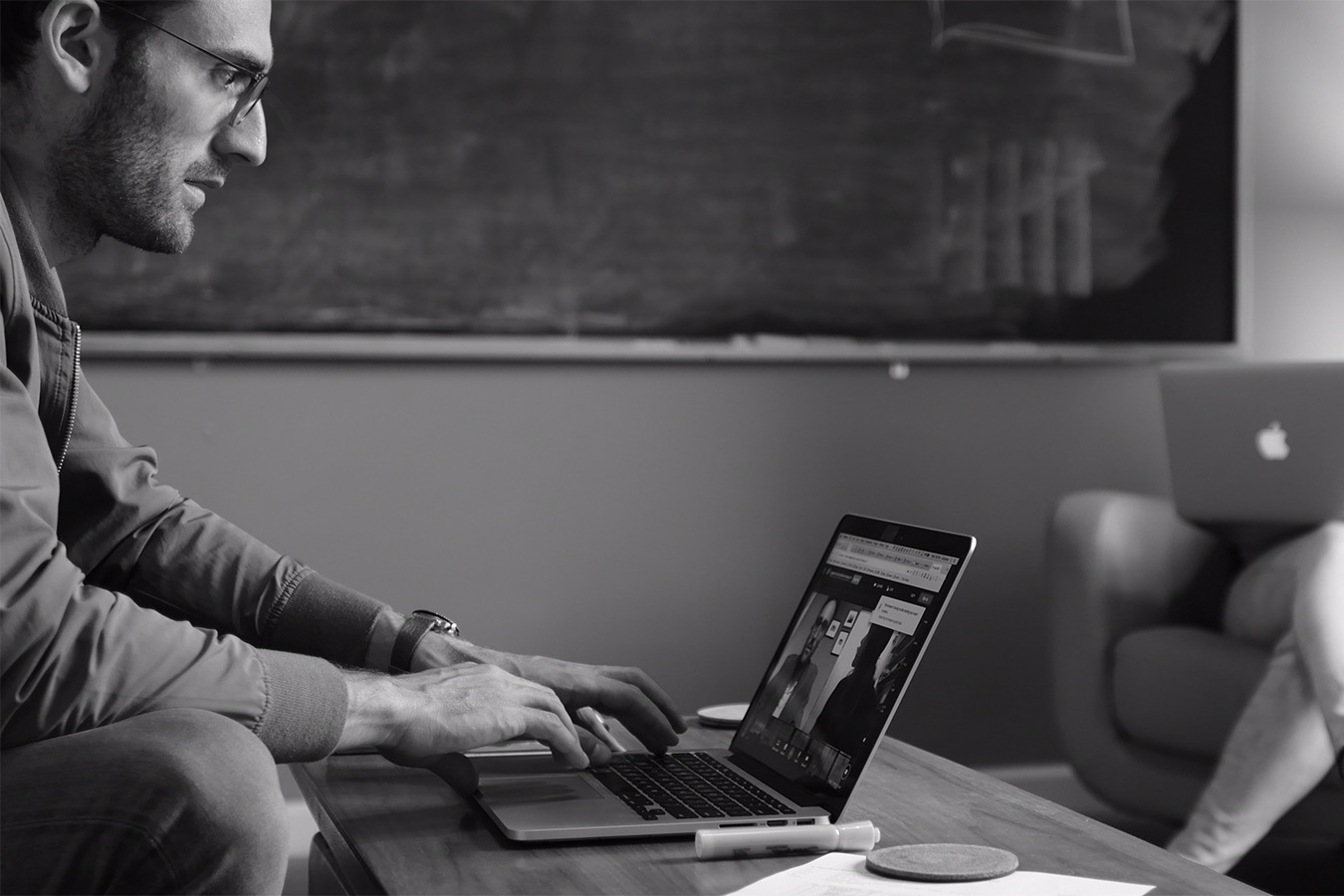 Run Studio Run is not your first book. What's the story behind Don't Call it That?
Don't Call It That is a naming workbook. One of the main focuses of my studio, A Hundred Monkeys, is naming. We name companies, products, product architectures, and once, a real medical condition. I wrote Don't Call It That to help people name their projects on their own. It's a workbook so the idea is that when you're done with the book, you have a name. I've been really impressed with the names people have come up with using the book.
If you missed out on the Kickstarter for Run Studio Run, where can you buy the book?
The book will be for sale through Extracurricular Press out of San Francisco. You can sign up to be alerted when the book is available at runstudiorun.com.
From an early age, you were interested in naming. When it was time to pursue higher education you studied design at UCLA. I'm curious what lead you to study design oppose to something like creative writing or journalism?
I wanted to be a designer. One of the main reasons I went to UCLA was that I wanted a more diverse education than I thought art school could provide. At least that's what I thought when I was 18. I grew up around naming as my dad was starting A Hundred Monkeys. I definitely enjoyed it but in my mind, I wanted to be a designer. I did a lot of studio art and photography growing up. One of the things I really loved about UCLA was my ability to study more than just art and design. I spent a fair bit of time in the comparative literature department.
After UCLA you eventually transitioned to MetaDesign for a little over a year where you eventually lead the naming process. Was your role initially focused on naming?
I was hired as a brand strategist working under Matt Rolandson who is now a partner at Ammunition. When naming projects occasionally came up I saw it as an opportunity to improve the process and set design projects up for success.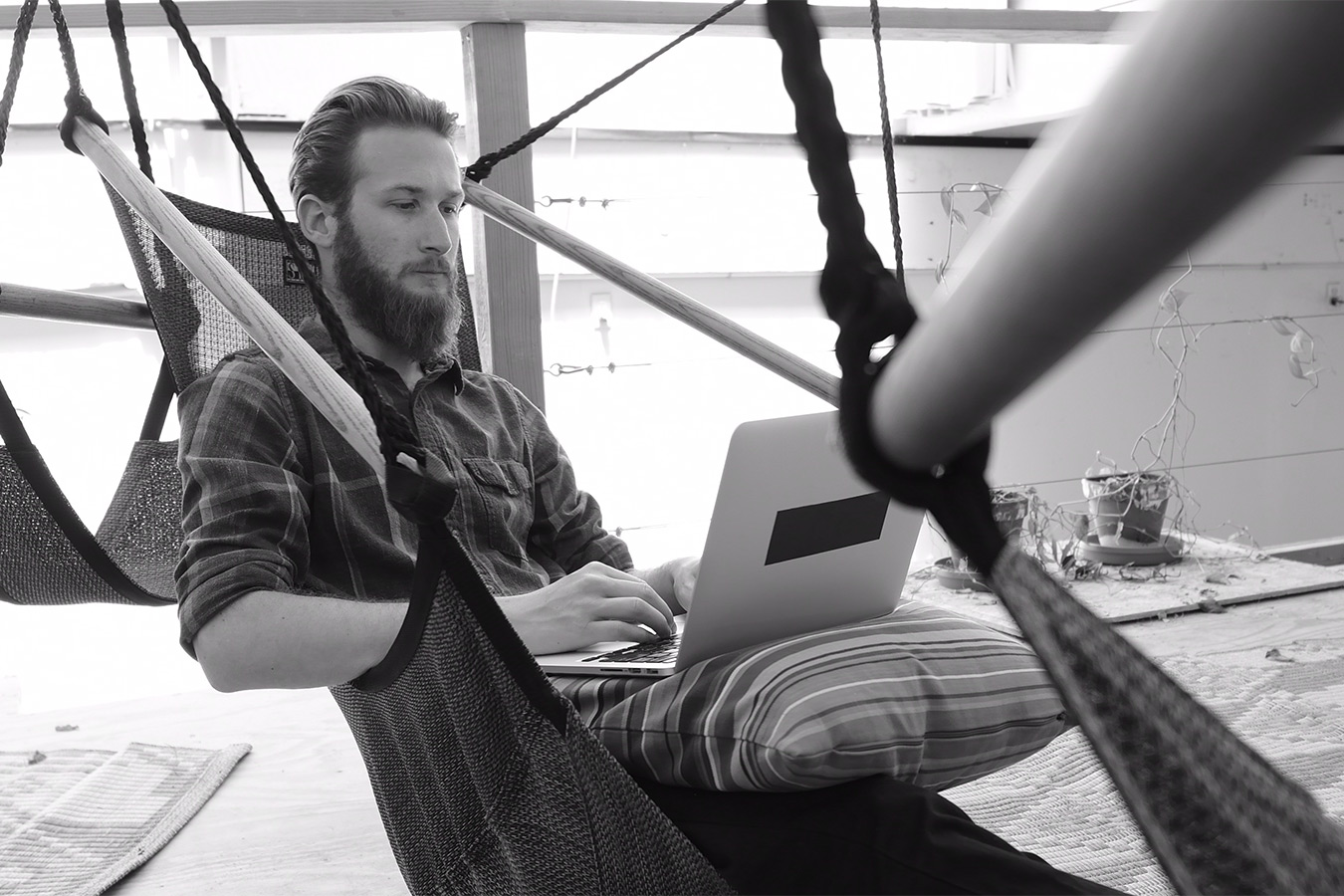 A Hundred Monkeys does a lot more than develop a name. How does the studio handle collaboration when services you don't offer are require: graphics, web development, etc. And as a reversal, do designers approach you for assistance with naming and branding projects?
It's definitely a two-way street. We know what we're good at and know that we're wasting our time when we stray outside our expertise. We really value our design partners and put a lot of work into figuring out the best way to weave our processes together. Spending time in the design world helps me see projects from our partner's prospectives. It's a lot easier to have empathy when you've been there.
How do you manage projects in the studio? Is there a project manager or certain project software?
Projects are managed by two-person teams – one junior and one senior. Project teams are responsible for all client communication and presentation. There are no project managers or intermediaries. Teams are also responsible for briefing the rest of the studio so everyone's creative input is in line with the objectives of a given project. As far as technology we keep it pretty simple–mostly just Slack.
A Hundred Monkeys lists your competitors on your website to allow visitors to compare biographies. What a unique touch. What has the feedback been like?
Mostly people asking to be added to the list. At this point, we only want to work with clients who are excited about working with us. No RFPs. No big pitches. If a potential client is more interested in working with another company, so be it. Relationships are mutual by definition. There's no point in pretending that there isn't competition out there. So the competitor list is just a way to make sure that the people who reach out and want to work with us really want to work with us.
Danny Altman is not only the founder of A Hundred Monkeys, but he is also half your creator. What is it like working with your father?
I have always enjoyed working with my dad. He's very passionate about the work and it's contagious. I think one of the reasons that I ended up going into the family business was that there was zero pressure from him. He would have supported me if I wanted to be a lima bean farmer. He always enjoyed his work and was happy to bring me into it from a young age. He's mostly retired from A Hundred Monkeys at this point but he's working as hard as ever doing grassroots political fundraising with Airlift— www.airlift.fund.)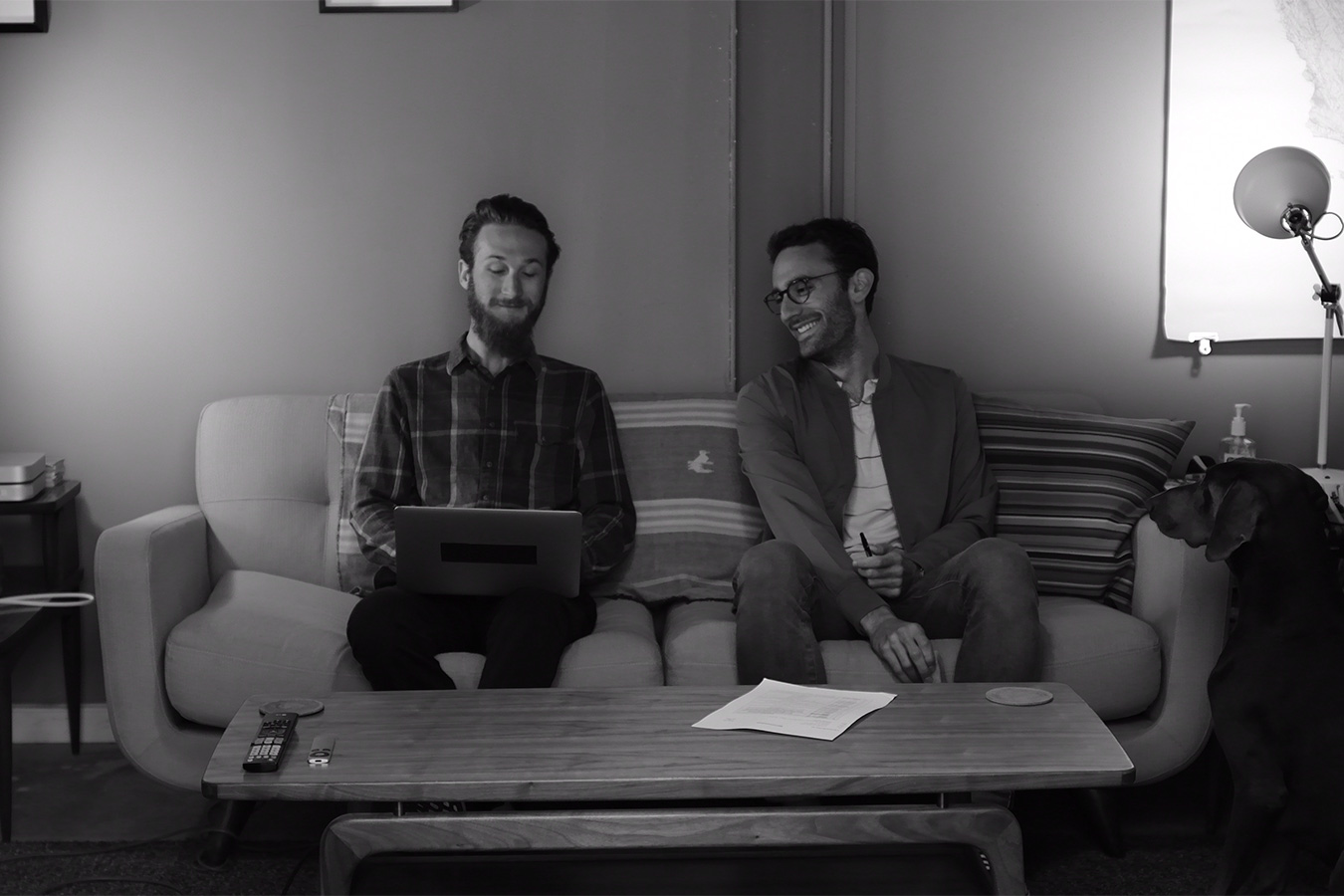 I just want to touch on the first naming project you completed. You were sixteen years old?
I grew up around naming. Once my voice was deep enough to be convincing on the phone I started to take freelance projects for clients who were looking for a cheaper alternative to A Hundred Monkeys. I was really lucky to have an opportunity to get a bunch of practice in early. I made my mistakes in low-risk situations. By the time I was leading bigger projects I had the experience to do so, even if I looked like I was about to go to junior prom.
Resources like Don't Call it That and Run Studio Run are extremely hard to come by. Thanks for sharing all the bruises and lessons learned.