September 2022
Appealing to all the senses
Founded by Chris Ritter and Emmit Jones, C-90 is a full service creative agency based in Cincinnati. Both previously founding their own design studios, the pair came together in 2019 and haven't looked back. While generating new work and expanding their team have kept Chris and Emmit busy, they've also found time to establish a new studio space amid the pandemic. We chatted with Chris about the new studio space, how the pandemic changed the work environment, and finding inspiration from his great-grandfather.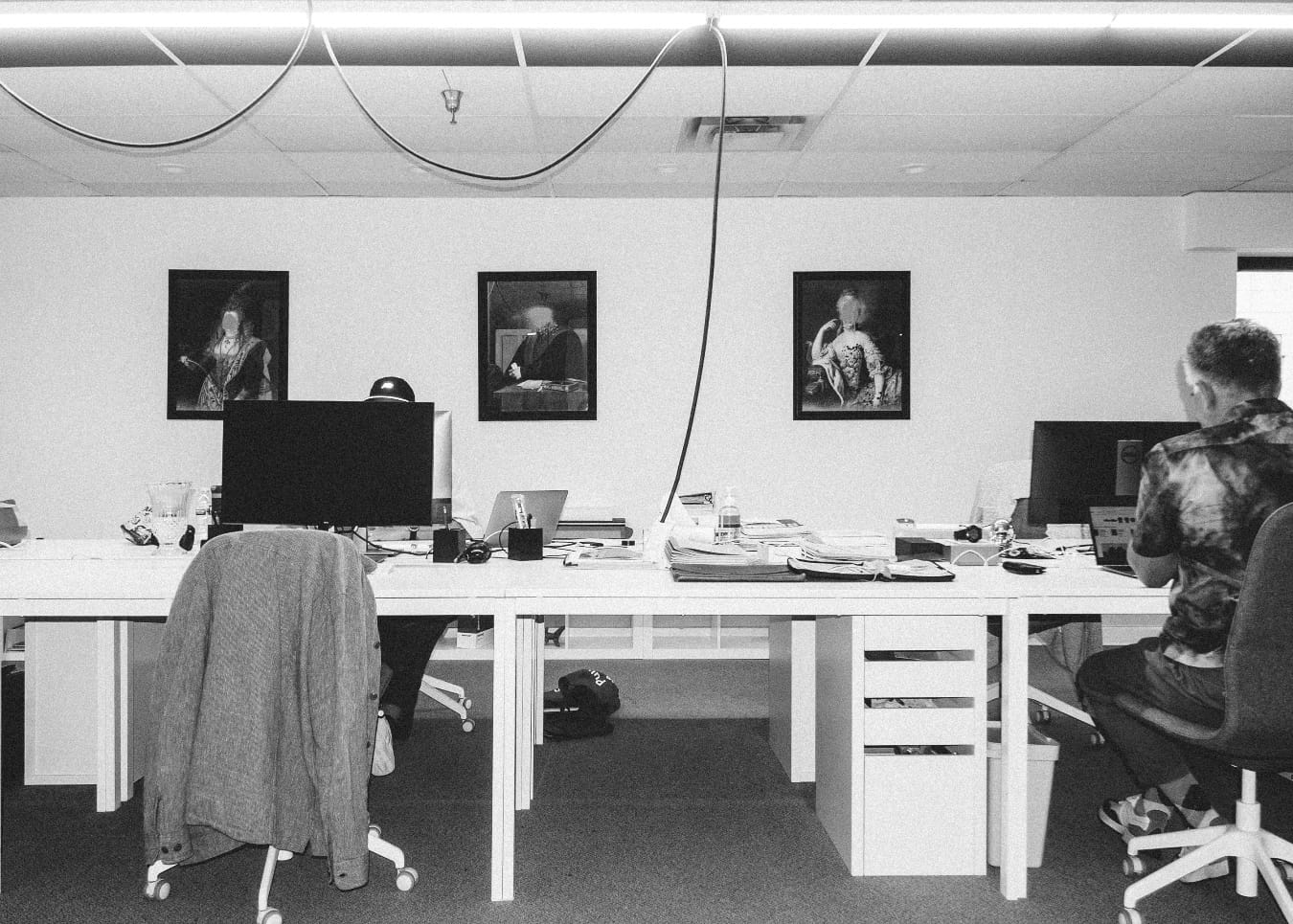 Hi Chris, thanks for chatting. C-90 was founded with Emmit Jones. How did you guys come to meet?
Emmit and I met through the art and design scene in Cincinnati, where we actually owned competing studios in town. We had a bunch of mutual friends, most of whom were designers. It was one of those friends that suggested I check out the work Emmit's studio was putting out, which was really cool and unique by anyone's standards. Before too long, we were finding ways to collaborate on projects together.
What made you decide to start a studio together?
Once we started working on projects together, we struck a friendship. A couple of years went by, life went on, and we both left our studios for different reasons. We ended up landing jobs at different agencies, which was a real change for both of us. We met up for drinks one day after work and started talking about how, as designers, we felt like outsiders in our own city. Each craving interesting design opportunities to push the limits of our capabilities and help define what is new and next in design. It became abundantly clear that the best way for us to achieve that was to work together. Shortly after, C-90 was born.
It looks like there are 6 people at the helm of C-90. When you started, did you imagine growth or did you want to keep the studio small?
Now seven! We just hired our new Chief Brand Officer and we couldn't be more excited about it. As I mentioned before, Emmit and I had both owned studios in the past, and as you can imagine we've both learned plenty along the way. We've had ambitious plans from day one and growth was part of that ambition. It's truly amazing how much the landscape of work has changed in the three years we've been in business.
Initially, we were on a trajectory to hire talent and build design teams to execute projects. COVID-19 and all the changes it brought society forced us to quickly pivot. Our retooled growth plan now focuses on building partnerships with top-tier talent from all over the world to give our clients a premium output. This makes C-90 location-agnostic, leaner as a business, and it allows us to scale quickly to the needs of our clients.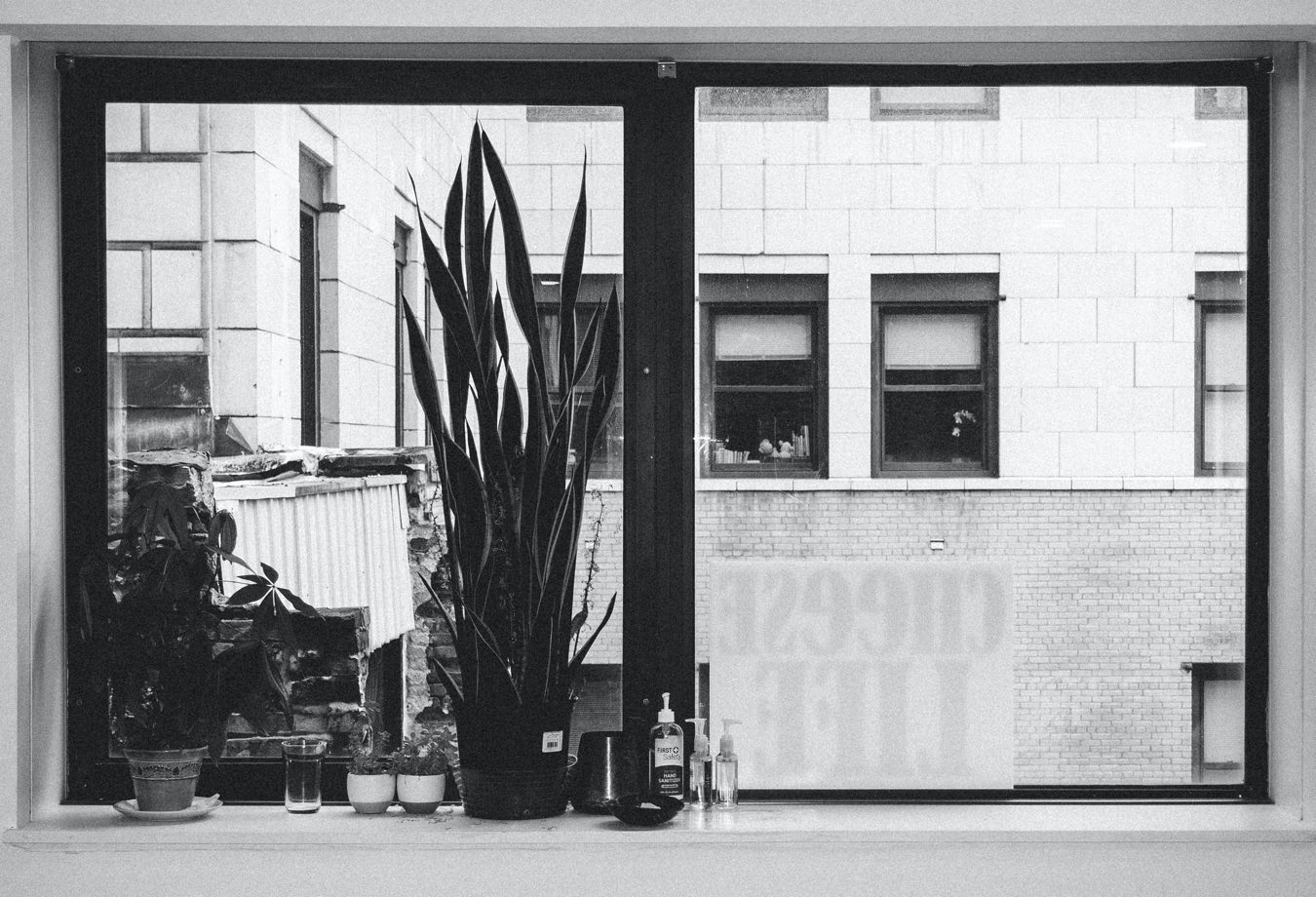 Speaking of COVID-19, there is no denying it changed the workplace.
We have all seen the countless articles about "The Great Resignation" and the many perspectives and opinions that surround it. Personally, I don't think COVID-19 caused this phenomenon, but it definitely accelerated it by exposing the weaknesses within work environments. We've witnessed top talent leaving agencies for years in search of autonomy, freedom, and flexibility to name a few. Most of these people are pursuing freelance work or setting up their own boutique studios, and clients have noticed. They're following the talent. The best work isn't always coming from large agencies anymore. They no longer want to pay for the overhead that comes with large agencies. It's been trending that way for years, but since so many people are now working from home, there's no tolerance for the bloated budgets that come from these agencies.
Are luxurious studio spaces are a thing of the past now?
I can't say that I've ever worked in a luxurious studio. Personally, I'm a messy creative, so it doesn't really fit my vibe anyway. I like working with ink and paint and tearing up paper and doing quick design experiments. A proper studio's main purpose is to give you what you need to be able to create comfortably. For C-90, that means a smaller space that has the flexibility to move around to a variety of different settings to research, inspire, create, collaborate, have discussions, and present. With all the digital tools at our disposal, it's a rare day to have a client come into the office for a presentation — although I do miss it. The need for a lux environment for entertaining is simply no longer there.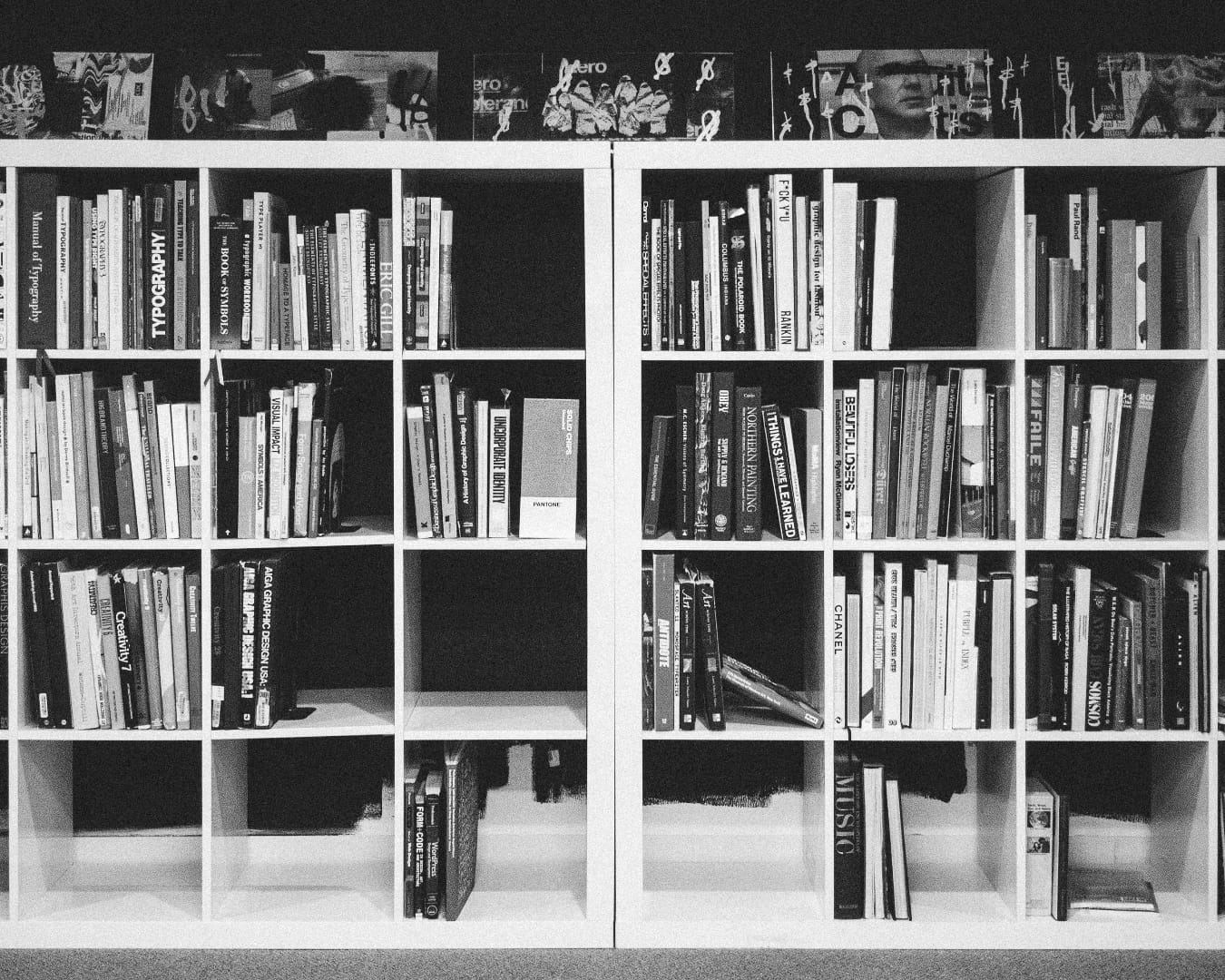 Can you tell me a more about the studio space?
We're in an old office building in Cincinnati's Central Business District. This is actually our third office space. The first was in the front of a bar, the second was a shared office space that didn't have heat. We didn't last long in either.
Our studio was a pandemic purchase. We signed our lease in the middle of peak pandemic shutdown. It was a '70s or '80s style office with drop ceilings and bad carpeting, but it was affordable and we could do whatever needed to the space. There are two main rooms. One room is where we sit and work at a large communal table, right next to our paste up wall and our library of design books. In the second room, we ripped out the drop ceiling, lifted all the sprinklers, and added lighting to make a photo studio in our back room. It had an old copy room that we've converted to a space to make mockups and artwork. It works well for us given our flexibility to make it whatever we need.
How do projects flow through the studio? Do you have a project manager to organize projects or are the designers client facing?
We're a small studio, so naturally our clients are going to interact with nearly everyone. The partners do a good chunk of the actual work and we work directly with the clients as well. Projects start with our Chief Brand Officer who collaborates with the client and partners to establish the SOW. Once the project initiates, we identify who of our creative partners we'd like to collaborate with on the project and begin execution. Our creative partners are the only people on the project that are not client-facing. When we bring a resource onto one of our projects, we strive to give them a succinct brief, eliminate any baggage that comes with managing a client, and enough autonomy to flex their creative muscles.
We have a Design Development Manager on staff who, amongst other things, is in charge of client communications and project management.
"A proper studio's main purpose is to give you what you need to be able to create comfortably."
Portfolio Review
A splash of color
When you were starting C-90 I'm sure you and Emmit had a vision for the type of work you wanted to produce.
As I alluded before, Emmit and I had a great respect for each other's work, but we have very different skill sets. Emmit's got lots of experience designing for editorial, fashion and luxury, while I've always been influenced by street art, experimental graphics and creating images with my hands. For me, a big part of the excitement of starting C-90 was seeing what happens when our styles collide.

What was the specific project that really embodied the type of work you visioned C-90 to produce?
To-date, there's only a handful of our projects where that collision is really evident, but my favorite would have to be the "Today You are Youth" editorial we collaborated on for the High Five Photo Book. We created a series of images that combined Emmit's fashion photography with a splash of paint applied to the images. It turned out beautifully and brought a great energy to the editorial. It's a great example of our skills complementing each other.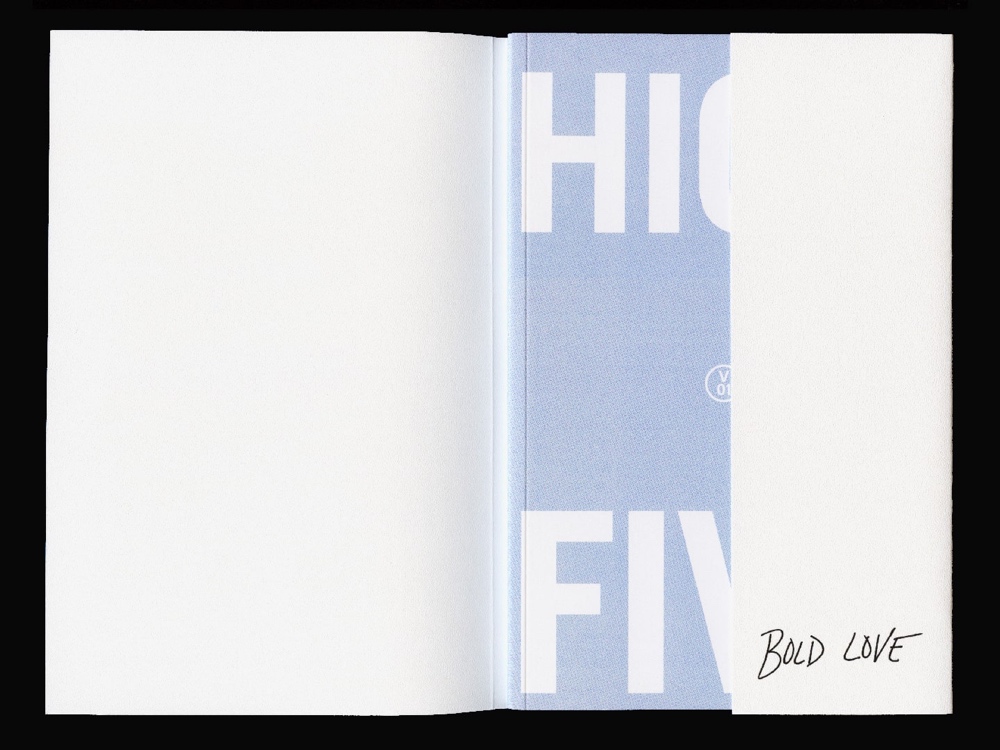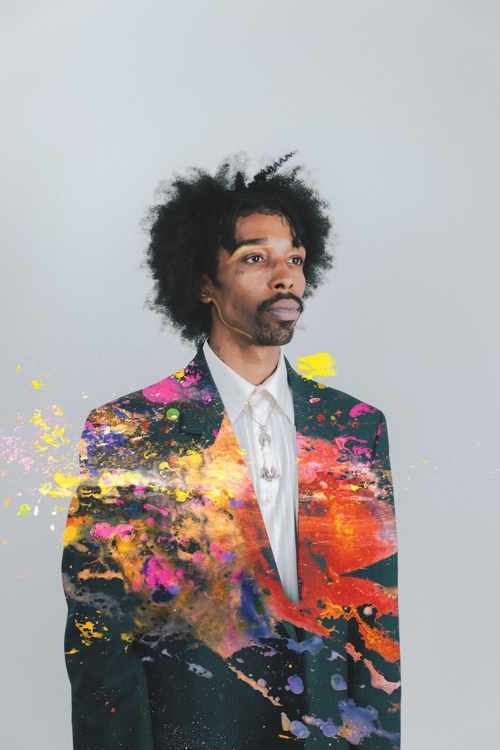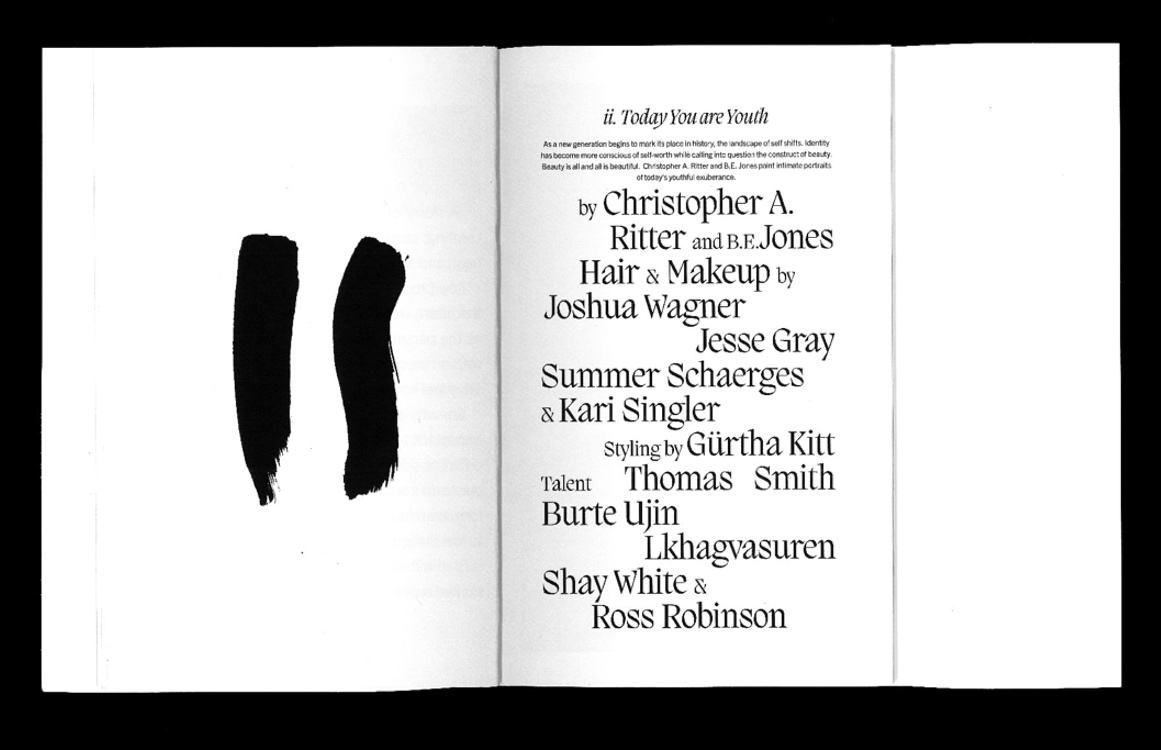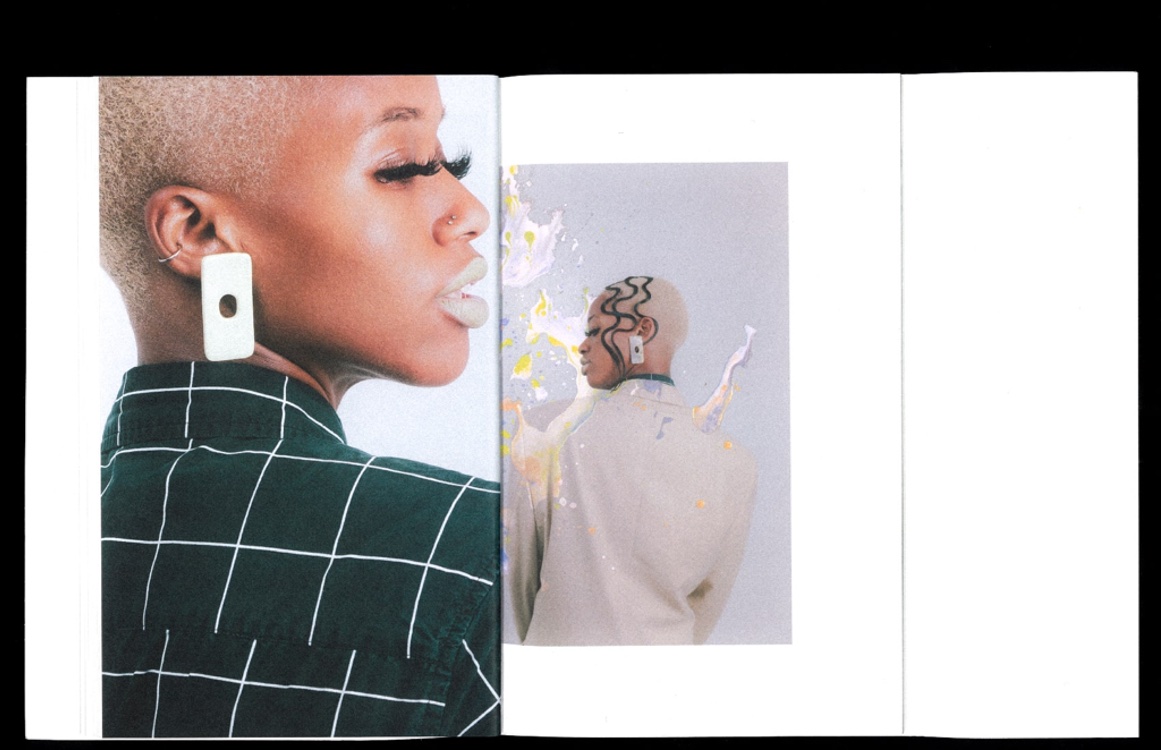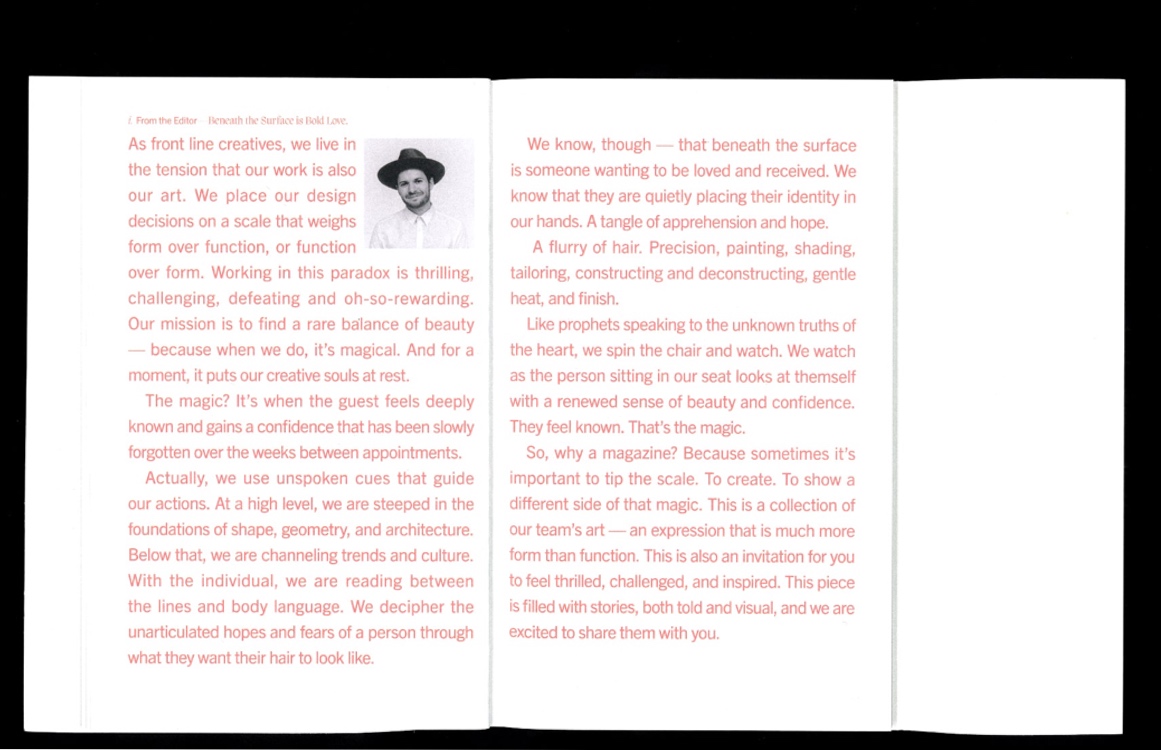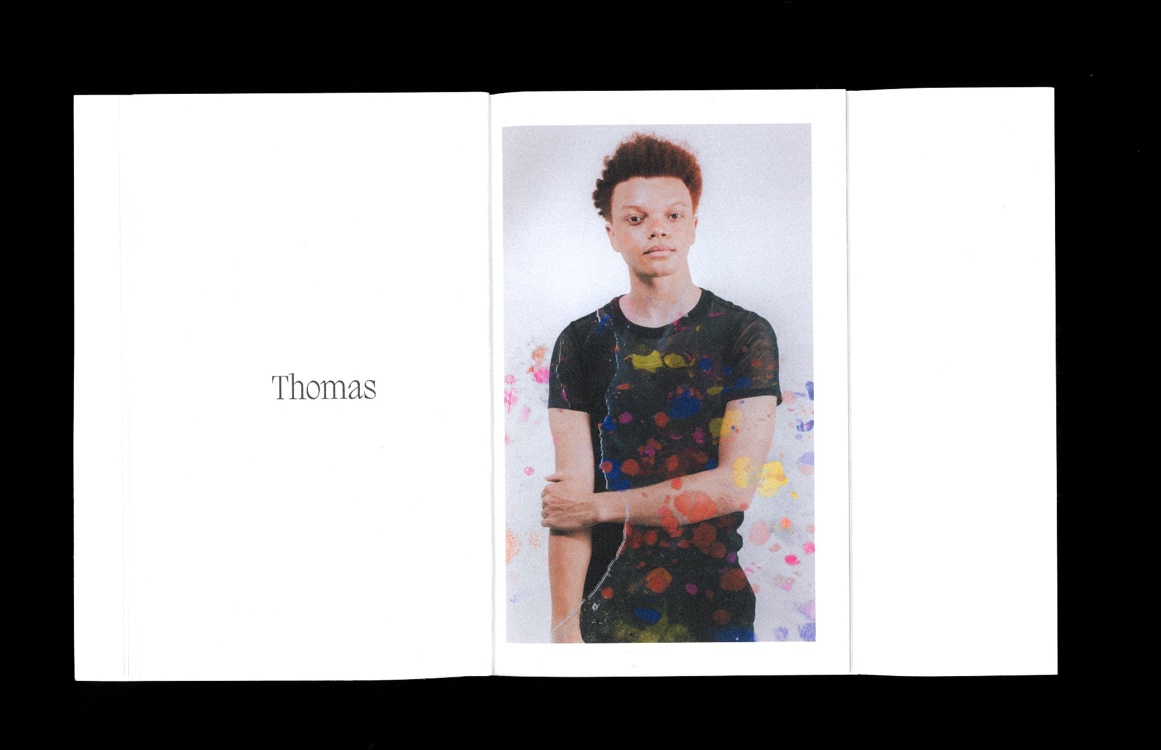 What was the biggest fear of starting C-90 and how did you overcome it?
I learned very early that if you're going to go out on your own and build a business, you've got to face fear head on. Fear is ever present in business. Can we pay ourselves enough? Are we good enough to land the kinds of projects we want? Can we satisfy the needs of our clients? You never get away from these fears. In fact, you have to actively fight against it. Let the fear of failure motivate you rather than cripple you.
I've found the scariest part of going out on your own is that you lose any psychological safety net you might have from being an employee of a company. You've got to mentally bet on yourself and double down on succeeding. If success is the only option, you'll look at bumps in the road as "learning moments" instead of failure.
Is C-90 a reference to analog cassette tapes?
You got that right. C-90 is the technical term for a 90-minute blank cassette tape. It was the kind of cassette we had growing up to use to make mixtapes and swap with friends. It's a beautiful, tactile process and analog media produces a wonderful warm sound. A mixtape is a special, custom gift to give to someone, much like design.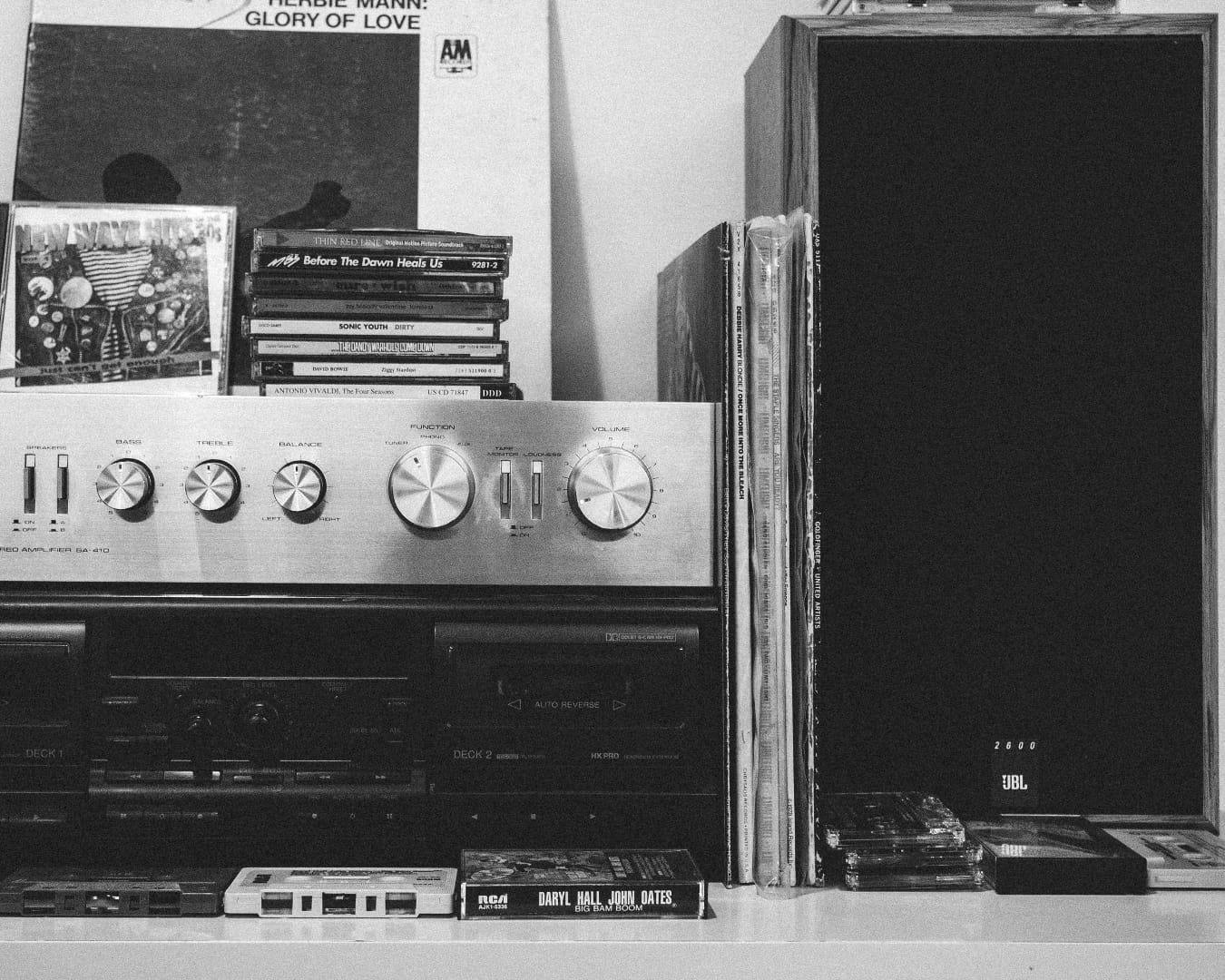 So the studio named was derived from this?
We speak a lot about achieving a "digital balance" within marketing. It's so easy for businesses to get sucked into a marketing plan that largely ignores channels beyond social media and digital advertising. The truth of the matter is that you need to find the right media for the message, and when you stop to think creatively about it, there's often better solutions to the problems that can set you apart from your competition.
Now we love digital, but people are hungry for analog experiences. Vinyl is bigger than ever. Film for photography is in high demand. Read any trend report and it'll offer some iteration of consumers wanting "authentic brand experiences." We love these things and it's becoming increasingly rare for brands to produce work that appeals to all the senses. You can't touch or smell a website, therefore it isn't a full experience.
In short, when we chose the name C-90, these were the types of things we were thinking about. And it's a four character URL.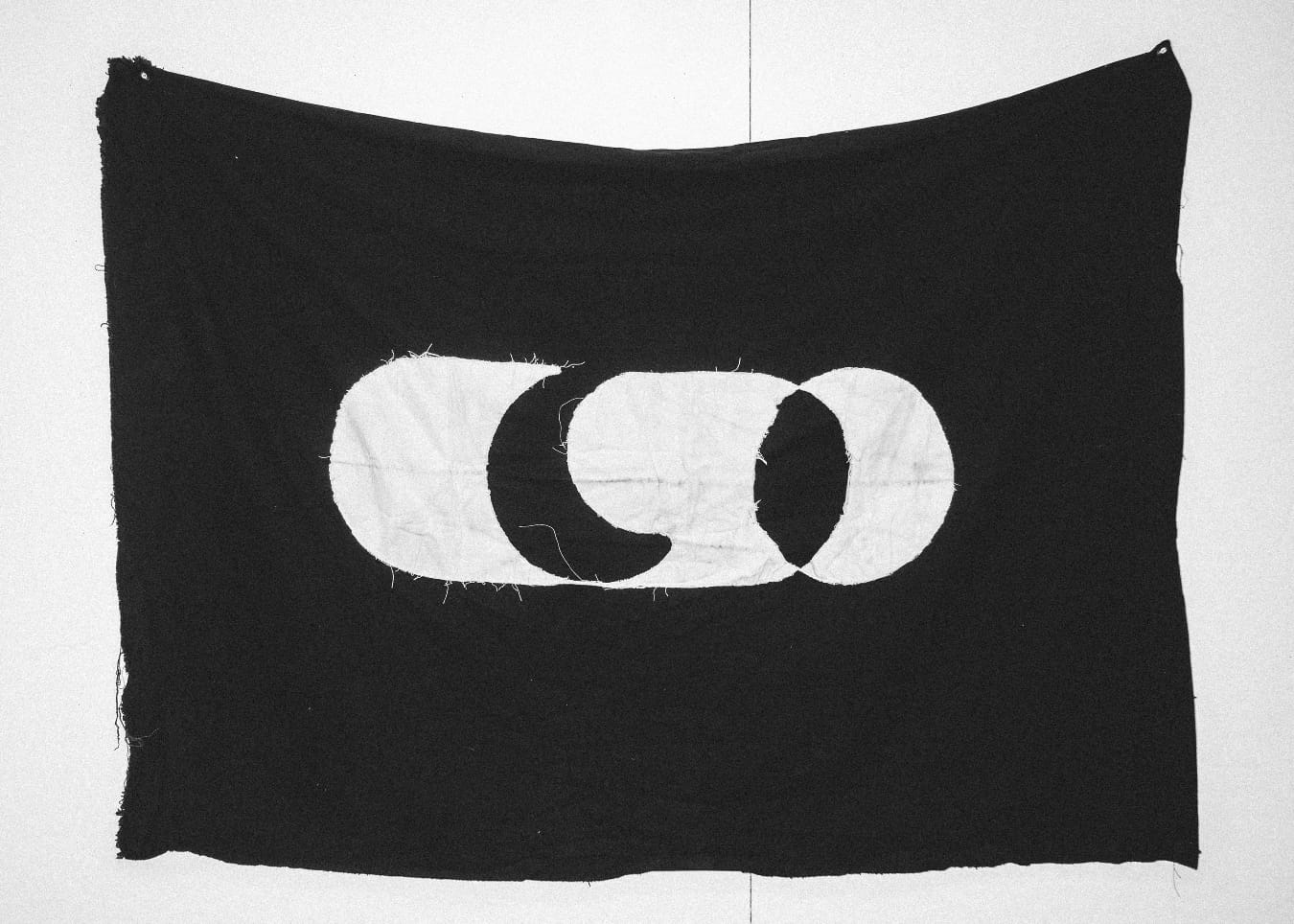 I've never been out to Cincinnati; what's the creative scene like?
You should come! Whenever we bring people here, they're always pleasantly surprised by the city. For its size, there are a lot of designers in the city due to the large businesses that are headquartered here, including Kroger and Procter & Gamble. Most of the design agencies in town work with at least one of them. It's quality work, but you can imagine designing for groceries and commodity household products is fairly conservative from a creative standpoint.
There's a great deal of talent built here. The DAAP program at the University of Cincinnati is recognized globally for being a leader in design, the Art Academy of Cincinnati has a massive list of notable alumni and faculty (Charley Harper, Tom Wesselmann, Josef Albers, many more), and Northern Kentucky University (my alma mater) consistently pumps out great creative talent.
You mentioned making art; what kind of art do you create?
I used to create more artwork for pleasure, but mostly everything I do now is for a specific project. I'm most comfortable working with paint and creating heavily-layered collages. I love the energy and abstraction that comes with it. Typically, my goal is to create a striking image, but leave much up to the viewer to interpret and discover. When I was in design school, I was introduced to the work of David Carson, Roman Cieślewicz and Thomas Schostok. They're still big influences on my work.
"If success is the only option, you'll look at bumps in the road as "learning moments" instead of failure."
I've read that your great-grandfather was an illustrator. Have you ever revisited his work for inspiration?
Wow, that's a great question. No one's ever asked me that. My great-grandfather, Raymond G. Brown, called himself a "commercial artist." In addition to illustration, he did hand-lettering, print layout and often found himself working with businesses to solve problems with his creativity. I've only seen a handful of his design pieces, but there are 3 pieces of his artwork hanging in my home. He was a talented painter and used pastels in much of his work. I have a painting of his that is a beautiful abstract landscape of Mt. Fuji. It hangs above my dresser. I see it every day, and it may be my favorite piece of art that I own (which is a lot).
In comparing his style, what do you think he would think of the portfolio of C-90?

It's humorous to think about the difference of how we create design since he stopped practicing (in 1980, I think). I can imagine he'd look at some of the design of C-90 and see that we still use some of the same things in our work—paint, film photography, rub-down type and printed matter. I'd imagine we could have a great conversation about that.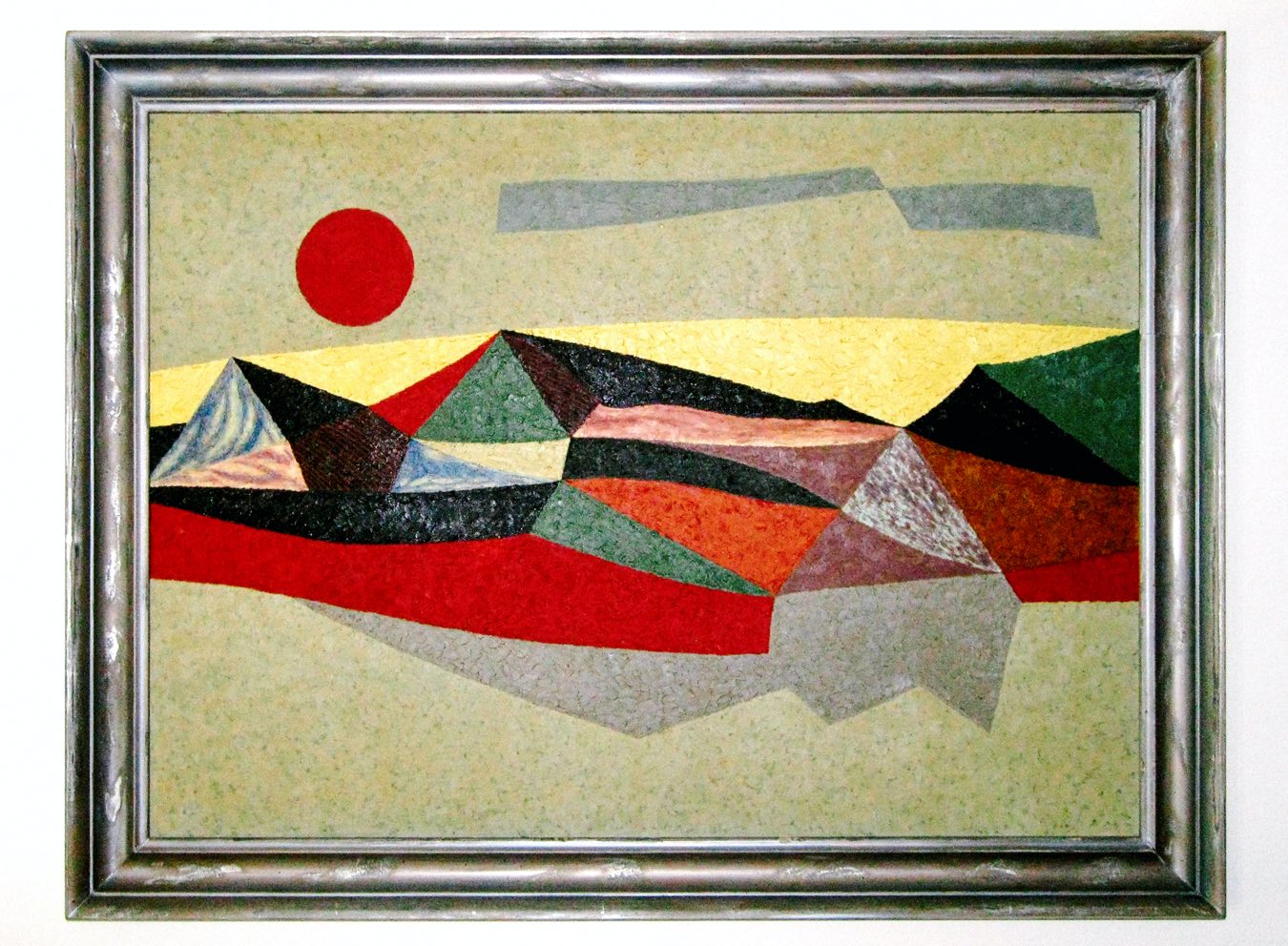 Knowing what you know now, what would you tell yourself three years ago when starting C-90?
Quality HVAC is highly underrated. There's a disease coming that's about to screw everything up, maybe wait it out for a while. Don't let anyone waste your time. Being 36 feels way different than being 29. Sleep more. The traditional agency model will never work. Ask for help. Create for people who get you. You're actually good at this. Get a bookkeeper sooner. In three years, most of the music you listen to will be from the '80s. Stick with the diet. Buy a crappy camera sooner and take more pictures of everything. Figma is better than Sketch. Ripping out dropped ceilings is incredibly messy. Hire people to paint. Make sure you have an ice maker and dishwasher in your kitchen. There are way better Mexican food options than Chipotle. You don't really need filing cabinets.
Mostly, I would tell myself to go for it. It's been an incredibly wild journey to-date, but it took us here and I couldn't be happier with where we are right now.