September 2018
Once upon a tweet
Founded in 2011, Awkward is a Rotterdam based design studio focused on building digital products. While searching for a co-working space, Kevin Kalle took to Twitter to gauge similar interest in the area. David van Leeuwen, Jonno Riekwel, and Dennis Blok, all of whom Kevin had previously met on Twitter, responded positively. Fast forward 6 months, the four partners were renting a space and working on their first project together as Awkward. What started with a simple tweet has grown into a studio that houses an impressive client list containing the likes of SONOS, Redbull, and WeTransfer.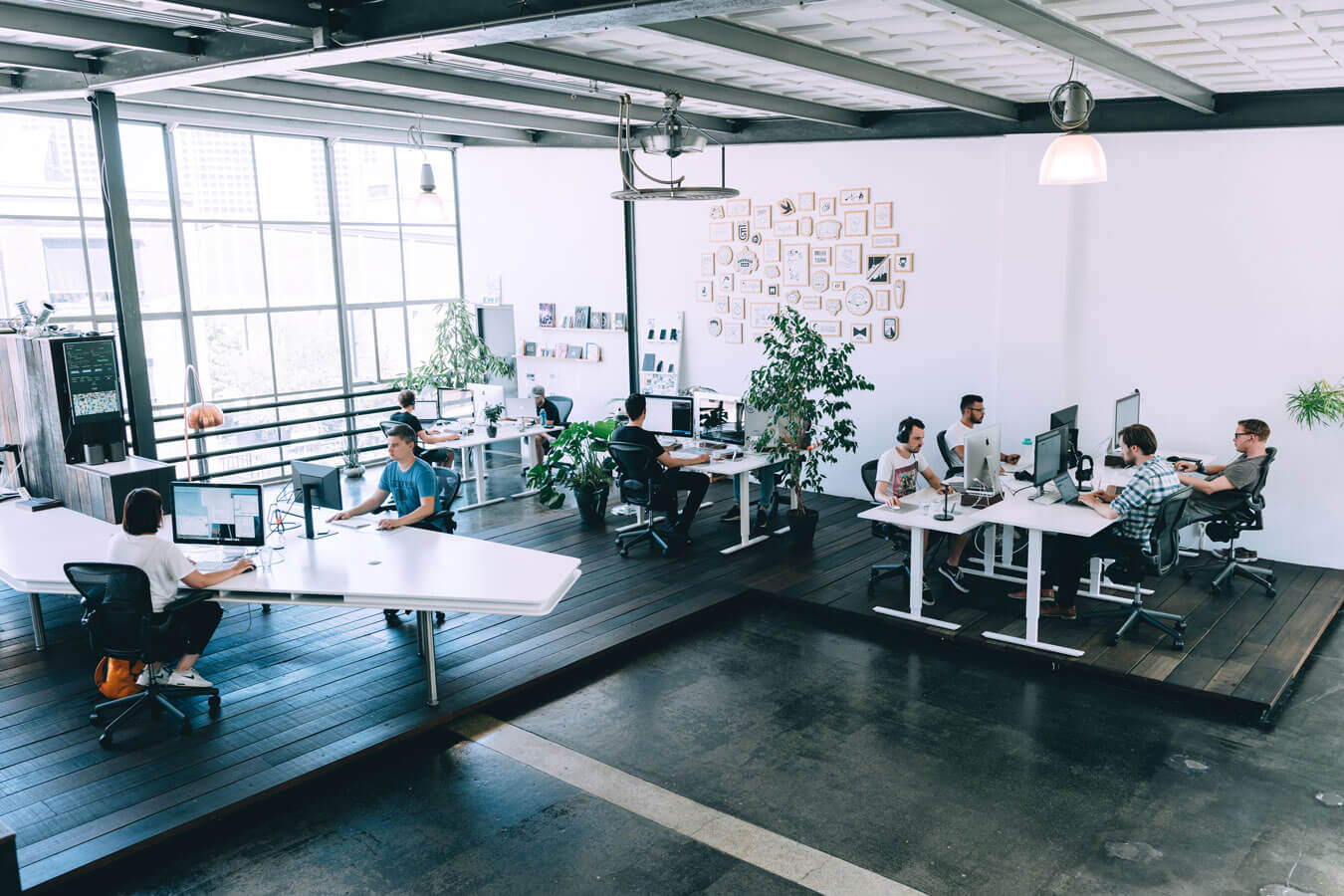 Company culture
Situated in the Nieuw Mathenesse neighborhood of Rotterdam, Awkward's two-level studio is the home to a staff of 10+. A simple space that gets the job done, Kevin told me he wanted to focus on building Awkward to be the best place to work at. Not just in terms of studio luxuries, but more so building a culture and a respect for one another. It's a morality I wish more workplaces would adopt.
"And with success, I'm not referring to money in the bank, rewards, or accolades; but the simple fact that we created an environment where people want to work, want to be at their best, want to learn, and want to teach others."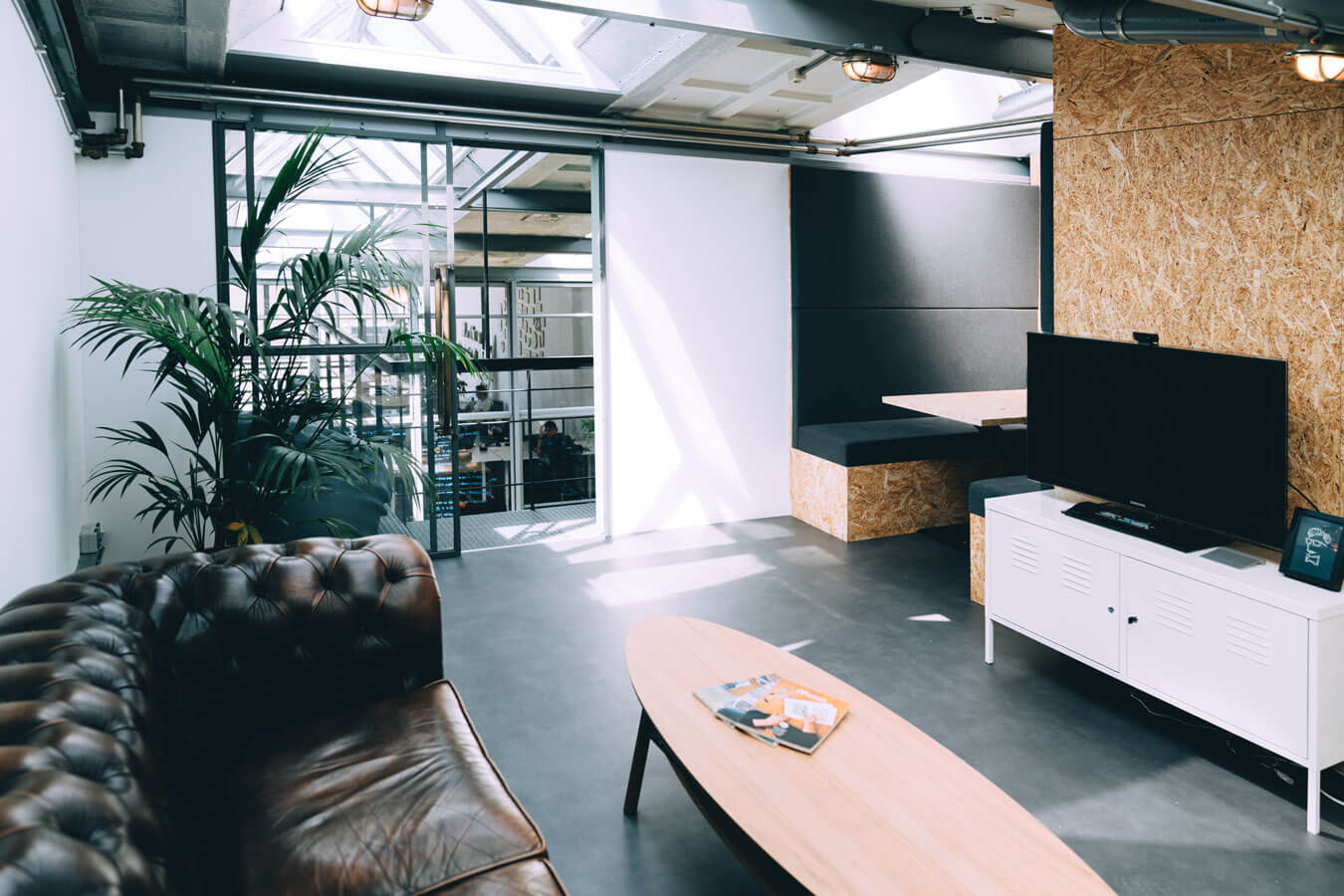 Into the studio
The heavy mixture of dark wood and leather upholstery creates a masculine tone, but it is offset with plenty of open space and natural light. It's a combination that makes for a serious yet comfortable vibe. The raised flooring in the office area is my favorite detail in the studio. Whether it was done intentionally to increase the window view or purely an aesthetic decision, it's a pleasing detail. It would be interesting to see the raised flooring follow a similar pattern to the trapezoid table. The unique shape of the table makes it a centerpiece screaming to build off of.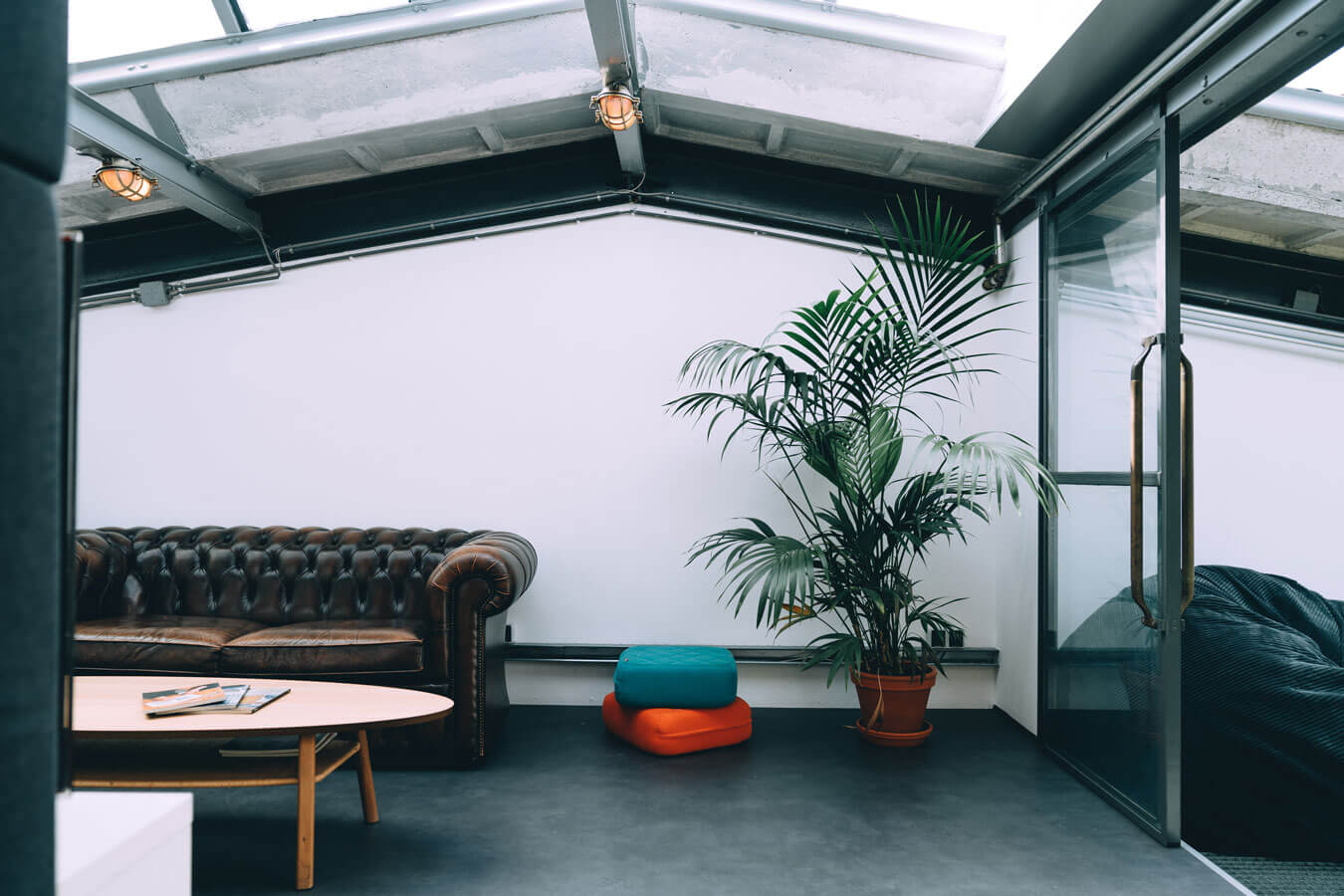 "If you can make people enthusiastic, because of your experience and expertise, then you know that you're going in the right direction."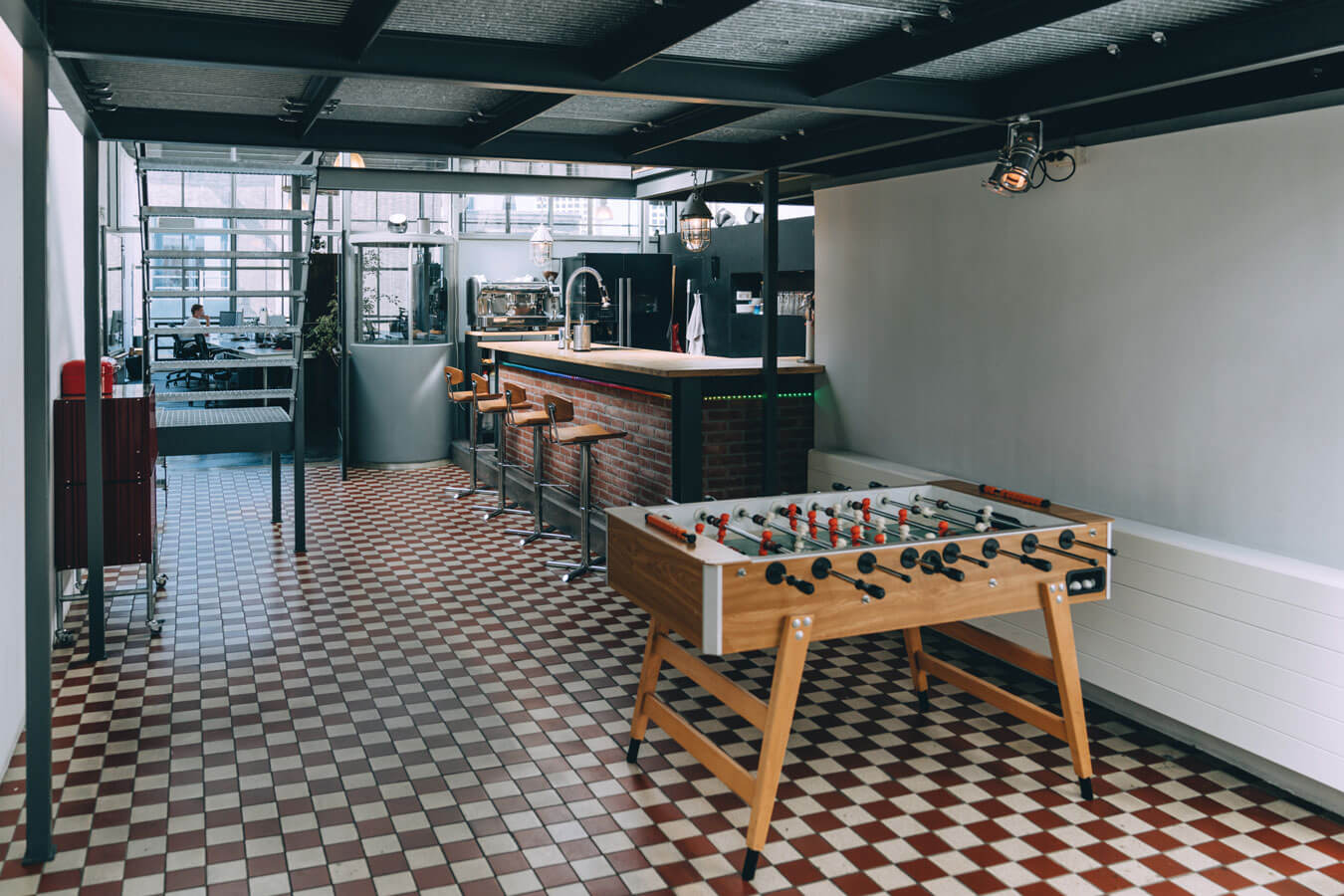 Although I didn't see any photos of a conference room, Kevin did mention to me that the studio has a glass panned room for meetings. For times when the staff needs to unwind, the studio houses their own coffee bar complimented with a foosball table. With its checkered floor pattern and brick walls, this area has a different appearance from the rest of the studio. It makes me think it was part of an expansion of the studio.
Secret projects
I was told that Awkward is working on a couple of projects at the moment, but Kevin remained tight-lipped on the details. I can speculate that some of these projects involve Sketch, but only time will tell if I am correct. Luckily, we won't have long to wait, for Awkward is soon to launch their new website. I imagine we will get to view some new case studies and see what these secret projects are all about.