December 2020
Making the most of constraints
Working independently since the 1980s, product designer Matthew Hilton grew his eponymous practice with the help of David Britton and Harry Hasson. Based in London, the trio has built a reputable portfolio of products for a prestigious roster of clients. From the modern classic Balzac chair to a self-initiated timepiece, Matthew Hilton Studio has found their work in a range of museums and permanent collections. We chatted with Matthew about the design process of the studio and more.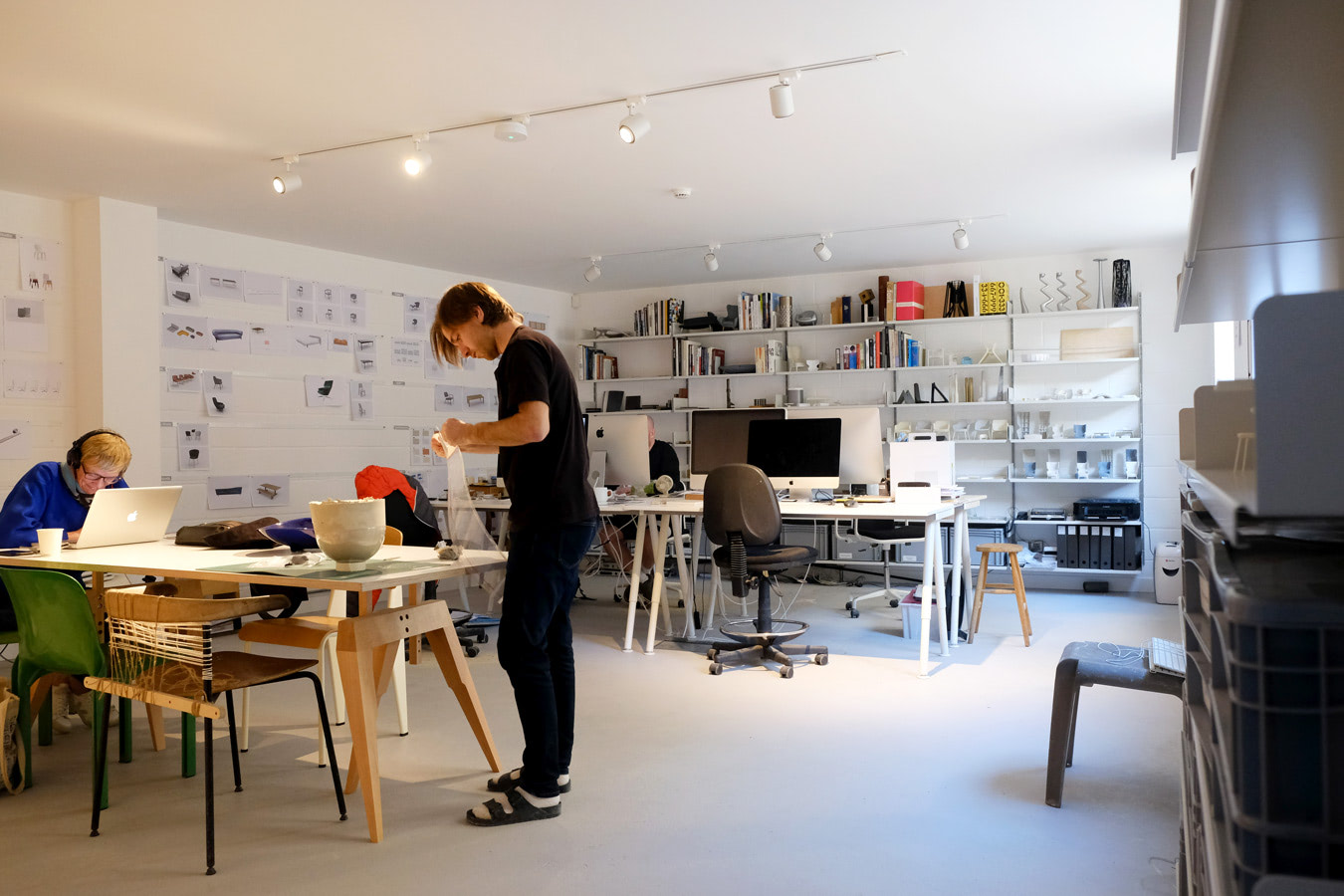 Hi Matthew, thanks for joining me. Was there a certain moment when you realized you wanted to start your studio?
I always wanted to do my own work, from when I first had a job after college, I didn't really plan to have a design studio formally, it has happened organically as my career has developed. Before my time at Habitat (2000-2004), I had employed freelance designers as I needed help. It was my collaboration with De La Espada that was the catalyst for formalizing arrangements into a more structured design studio under my name.
When you decided to establish your design studio you chose to keep it eponymous. I'm always curious about the decision behind an eponym or a moniker.
I had been working for many years under my name, since the early 1980s, and had a career and a number of recognized products designed by me and out in the market. The name decision was based on the fact that I was already known as a designer.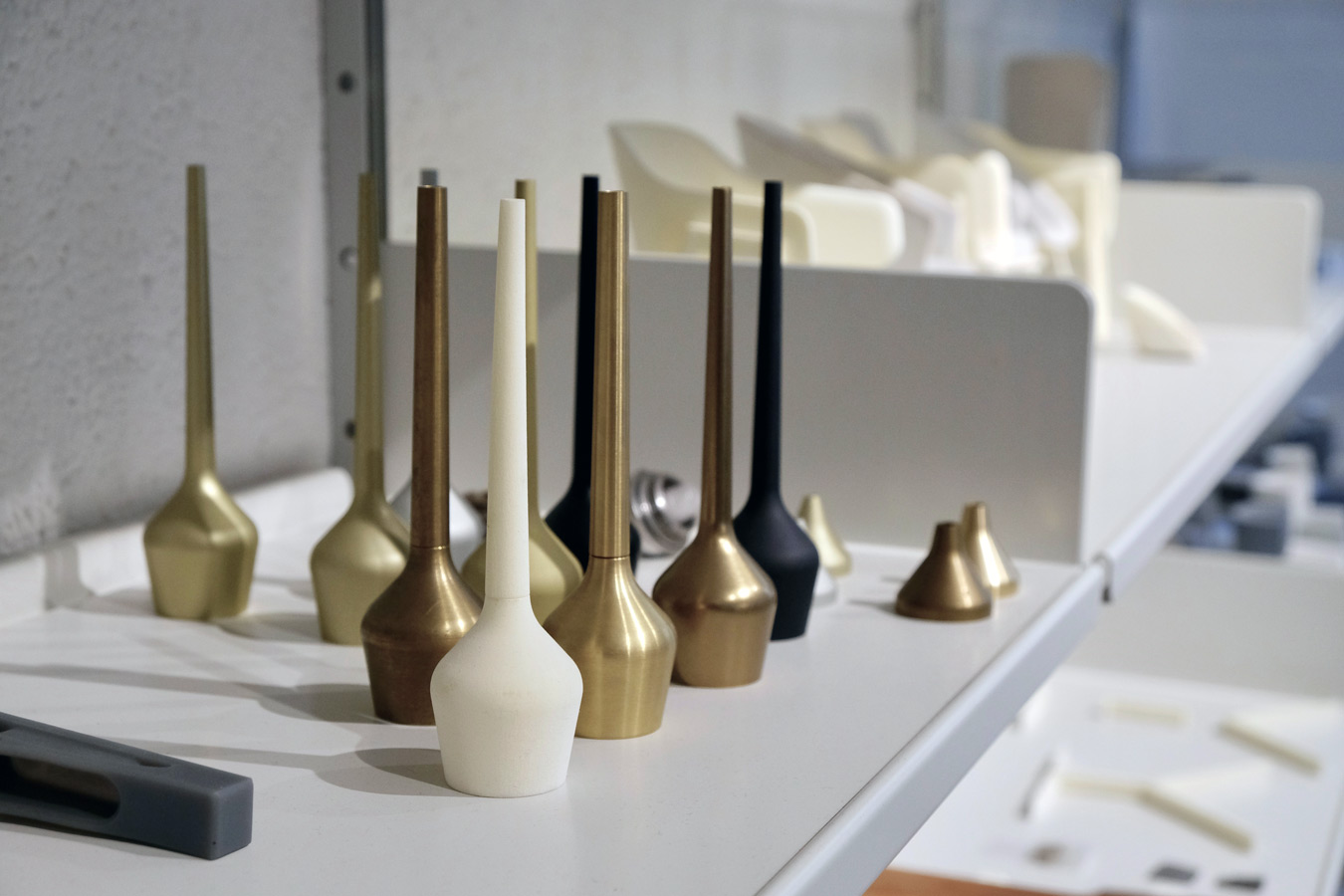 How do projects flow through the studio? With 30-40 projects ongoing at a time, I imagine things can get a little hectic.
There is not a structured formal way in which things are assigned. It is often simply a case of one of us exploring an idea. While one may be focussed on the design, the other two are always giving feedback and input as it progresses. Sometimes projects stall for a time and can later be picked up by someone else and continued. We are all three involved at different stages of every project. At times the journey of an idea or project through the studio is straightforward, if one of us has been working on something which needs an addition or adjustment then the same person would probably take on that project too.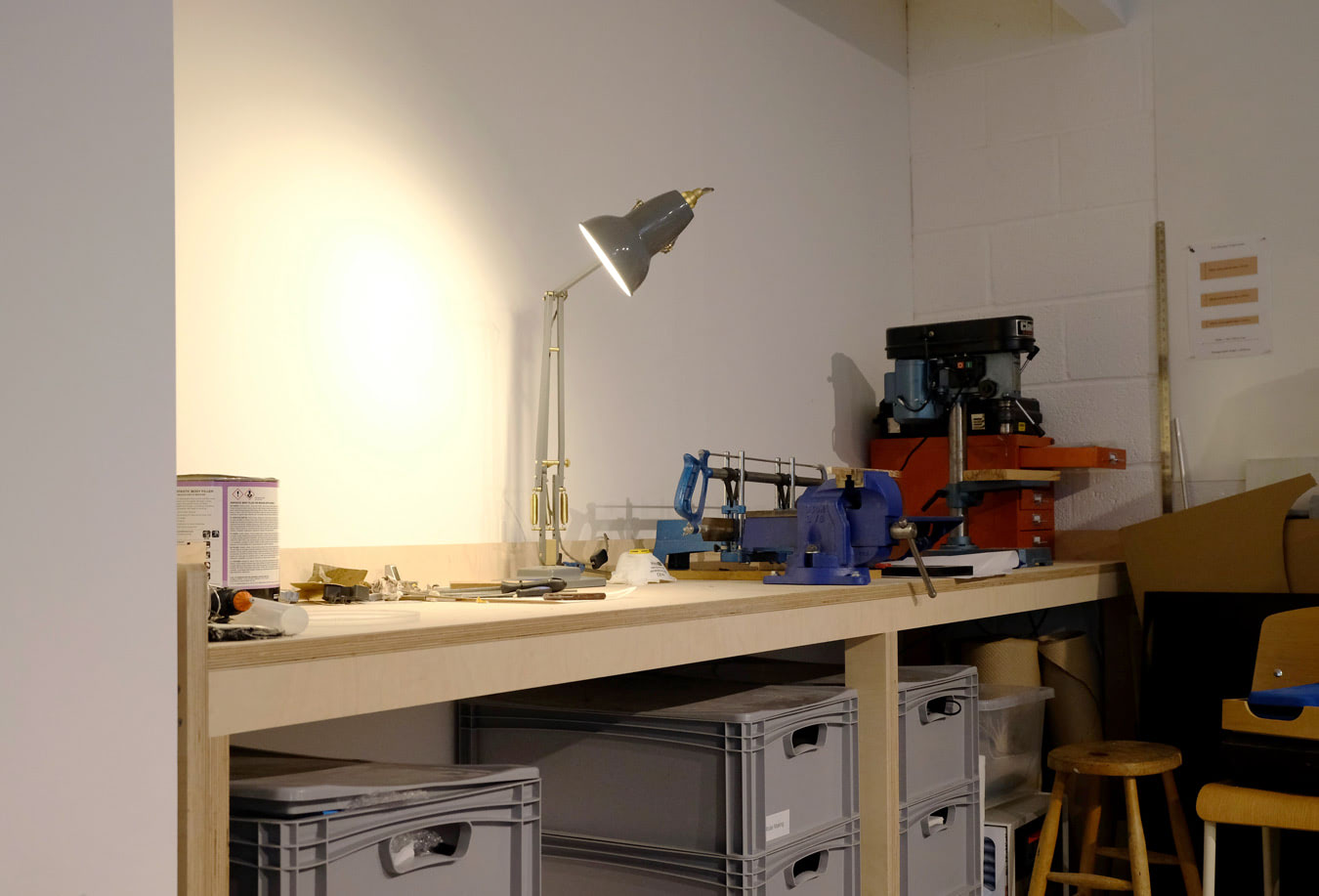 What does the studio's design process look like?
We work pretty consistently with about six companies, predominantly designing furniture but also lighting and other products. With most of those brands, there is a rolling, ongoing series of projects at various stages of development. Our working process is probably quite similar to the way others work. We discuss a brief, with the company that is commissioning us and internally, then we research the market and manufacturing, and begin making sketches and models. For some projects, we get a brief but for others, we make our own.
There is a low hierarchy in the studio so everyone is heard and we are equal to one another. We like to stay in close communication with the manufacturer throughout the process, collaboration is key and a good working relationship with good communication produces a better product, unfortunately, a lot of companies do not understand how important that element is. Organization of the process has to be focused while allowing for creative freedom. There needs to be respect for design and aesthetics, an understanding of the manufacturing challenges, and a realistic attitude to business. Producing prototypes and making refinements at the factory is a vital stage. It is the most exciting and challenging part of the process. Even when you've been doing this for 30 years, it is still thrilling and rewarding to see the first prototype. This last stage is the one most affected by the current virus situation because travel is so restricted.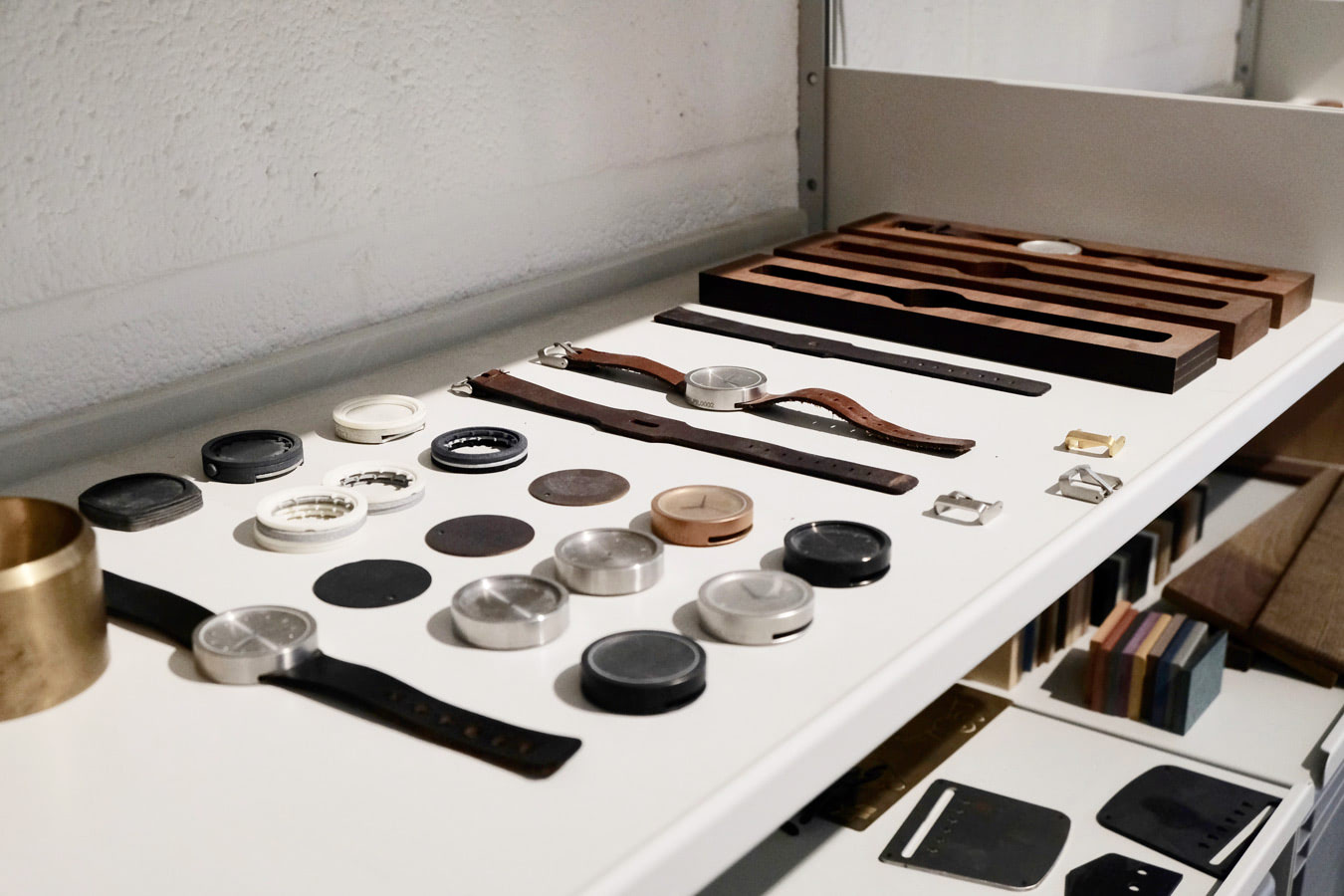 Do you feel all design mediums have the same process at the rudimentary level?
We have designed furniture, lighting, kitchen knives, carpets, a watch—I think the approach is slightly different depending on the product type just because of the obvious differences in function and production; however, the design ethos is similar.
For a number of years, we shared a studio space with Spin, a fantastic graphic design studio, and we gained a pretty good insight into their process. There were similarities in the way we both initially approached a problem. At the end of that process, there is a very tangible thing that goes out into the world to be experienced by people. Whether that is a piece of furniture, a book, or a moving image, the journey to arrive there inevitably has a crossover.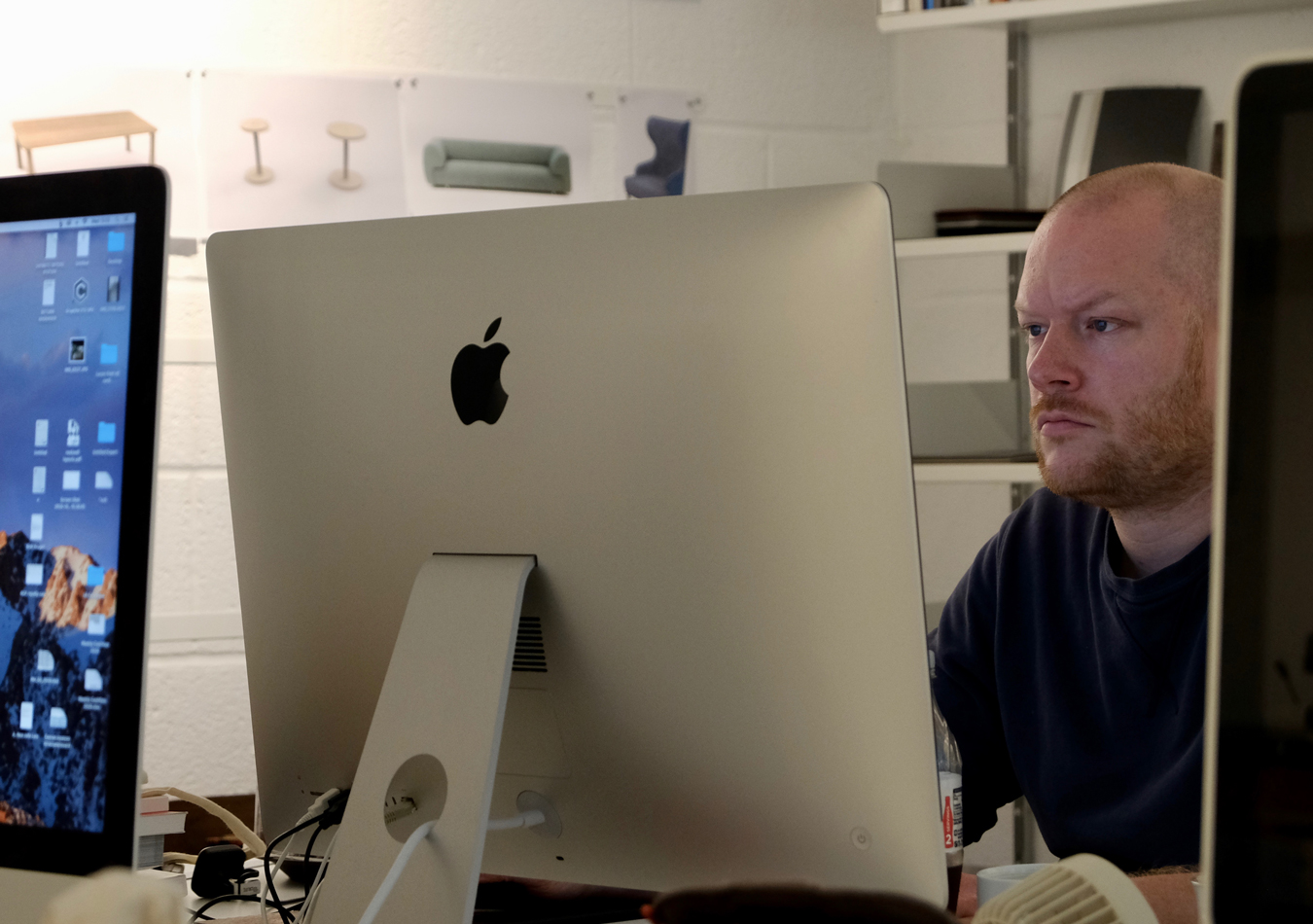 Do you ever feel limited in your designs because of certain materials or manufacturing constraints?
Finding ways to get the best out of constraints is the key element of design, that is what makes the process a design process rather than the more purely creative process of making art. Constraints come in many forms, costs, geographical distance, function and ergonomics, demands, or expectations from the market…..finding the best possible solution within those limits is what design is about. Counter to what many believe design has never been about trends, it's about understanding constraints, taking them on, doing things the right way, and getting the best from a situation.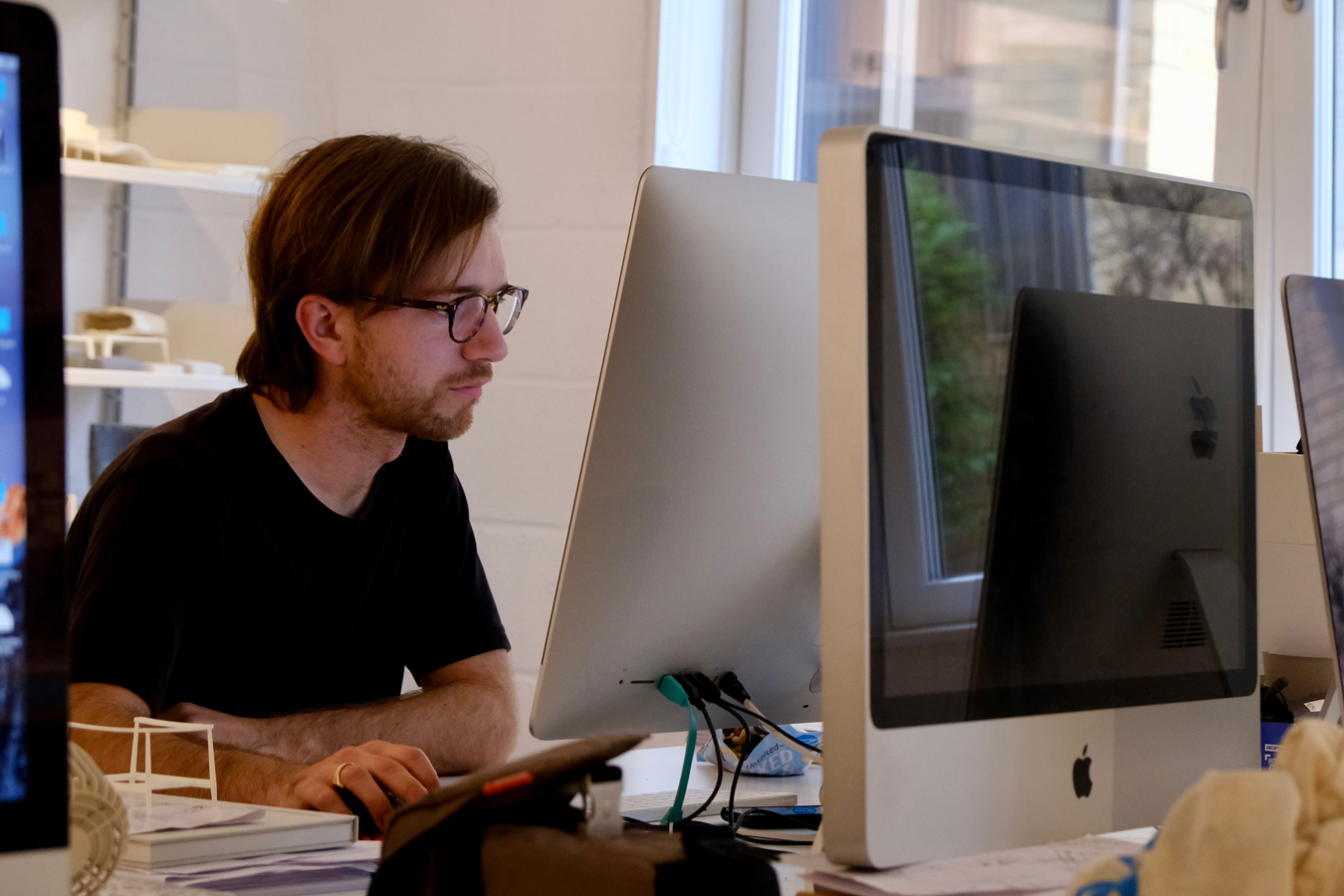 Are there any materials you haven't used yet but would like to explore?
There are materials we would love to have the opportunity to use. We need to work with the right people on an appropriate product to be able to do that. Some for their aesthetic or physical qualities and it is always interesting to add to our experience of different manufacturing processes. We are currently working on some projects using ceramics and cast glass which we haven't exploited before, and there are more modern materials such as recycled plastics and more sustainable composites that we have not had the chance to work with that would also be of great interest to us.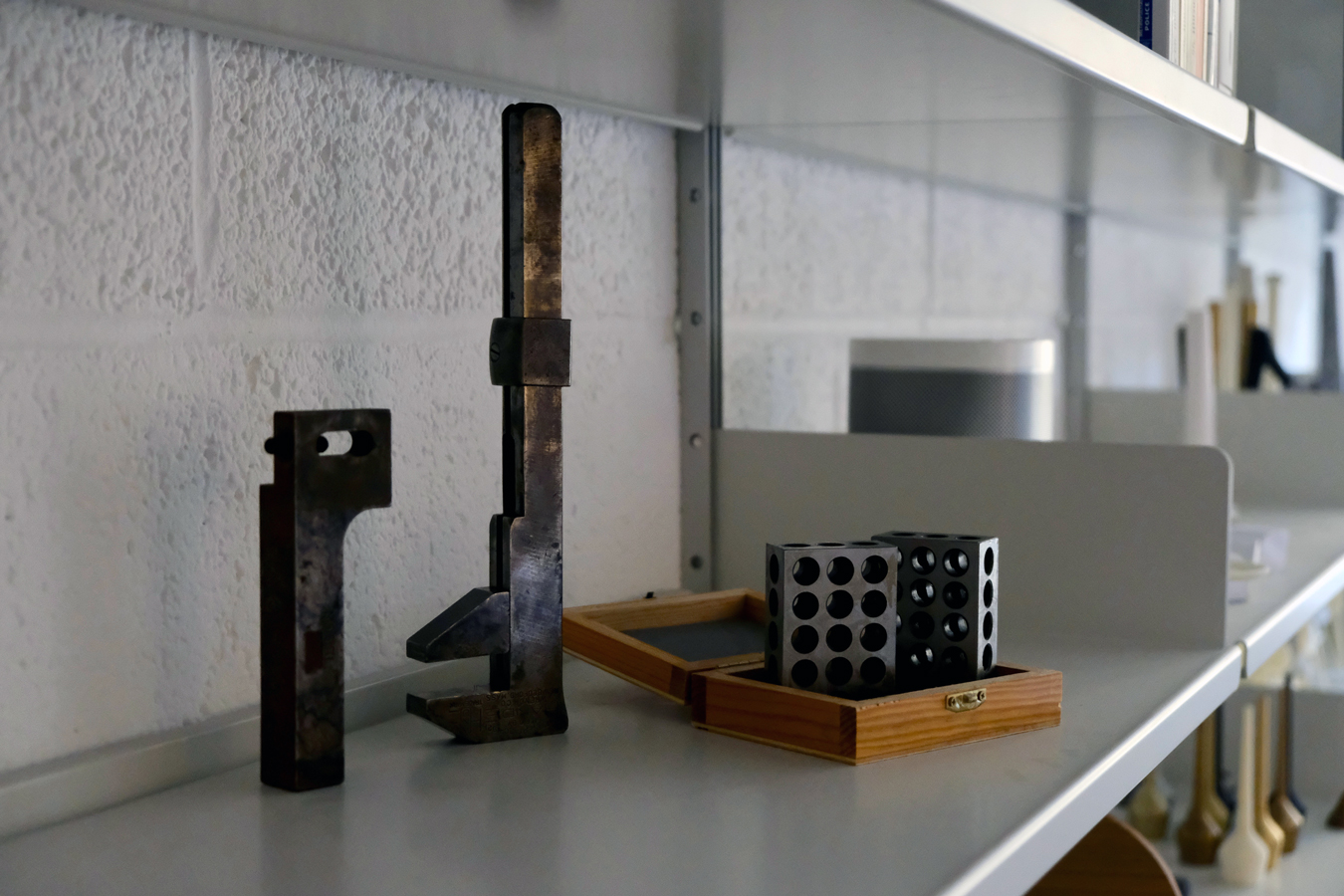 "Finding ways to get the best out of constraints is the key element of design, that is what makes the process a design process rather than the more purely creative process of making art."
Portfolio Review
It's all in the brief
The Balzac armchair was a career-defining project for the studio. When designing it, did you have a feeling you were onto something great?
Not at all! I was quite apprehensive and felt very unsure about what I was doing. Balzac was the first piece of upholstery I had ever designed, but in the end, that is what made it the way it is. I think if I had known more I may have been more restrained in my approach. Naivety can be a gift. That feeling of achievement of having pushed oneself and found something new or at least exciting is wonderful, but it is actually quite rare that all the elements of the process come together in that particular way allowing something new to come into being.

Do you ever feel like you compete with your designs? Say two separate briefs by similar companies for a lounge chair.
Yes, this happens and can be a challenge. We work at finding a different approach for those projects and different companies have their own set of criteria, some have a strong history in a particular material or a distinctive aesthetic. Each brand has its own ethos coming from the people, the resources they have, and the way those resources are utilized. It's important to get a useful and precise brief, that gives us a full understanding of the product the client wants and its purpose. The clearer and more precise the brief the better the result. We need a foundation to work from. We need limits and boundaries. For real creativity to flourish you need to push those boundaries, and that can more easily be achieved within the limitations of a good design brief.

What does it take to nail a brief?
I think we have to accept that the perfect brief doesn't ever exist but nonetheless should be the aim. It is the setting out and understanding of the parameters and there are always contradictions. Everyone involved needs to be clear about the aim of the project. There should be no hidden agendas. All key people need to be agreed on what is being developed, how and why, and what the costs might be. It should be ambitious while understanding limitations, genuinely deliverable, not too prescriptive, it needs to be flexible but robust, like a strong rubber balloon.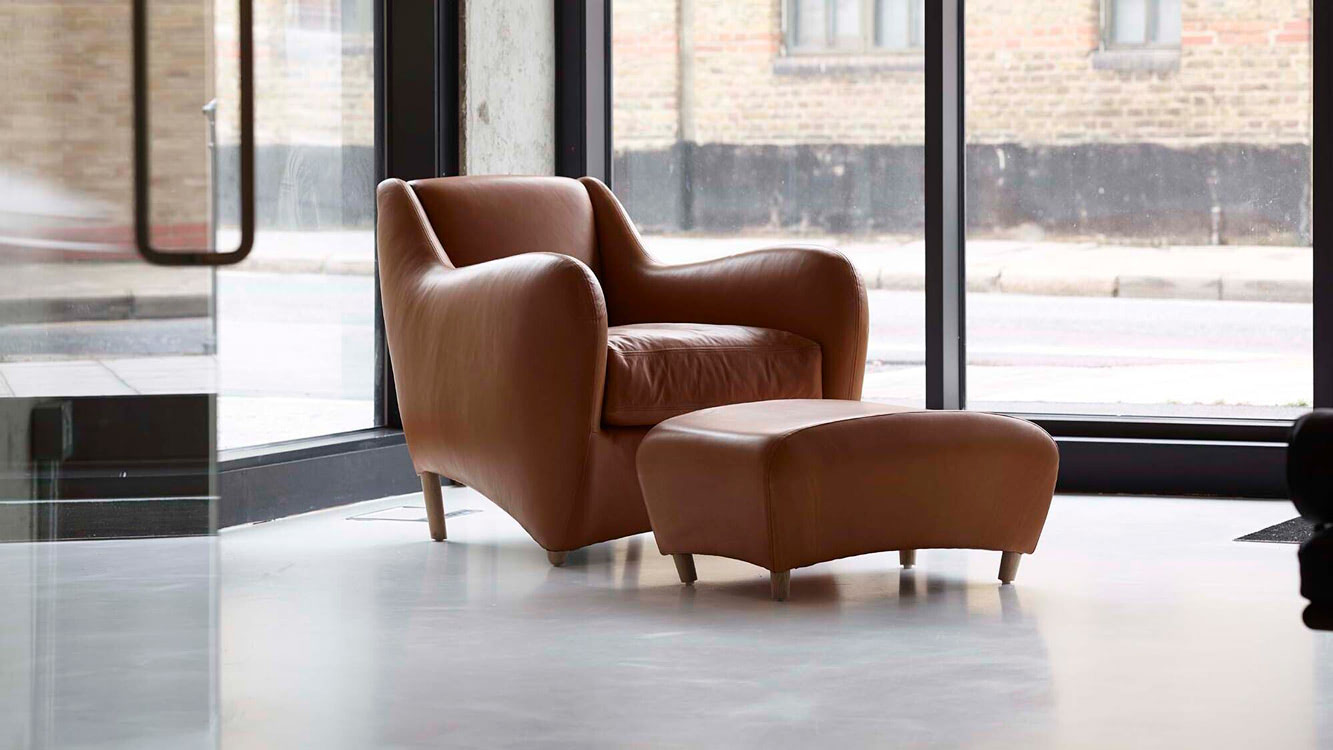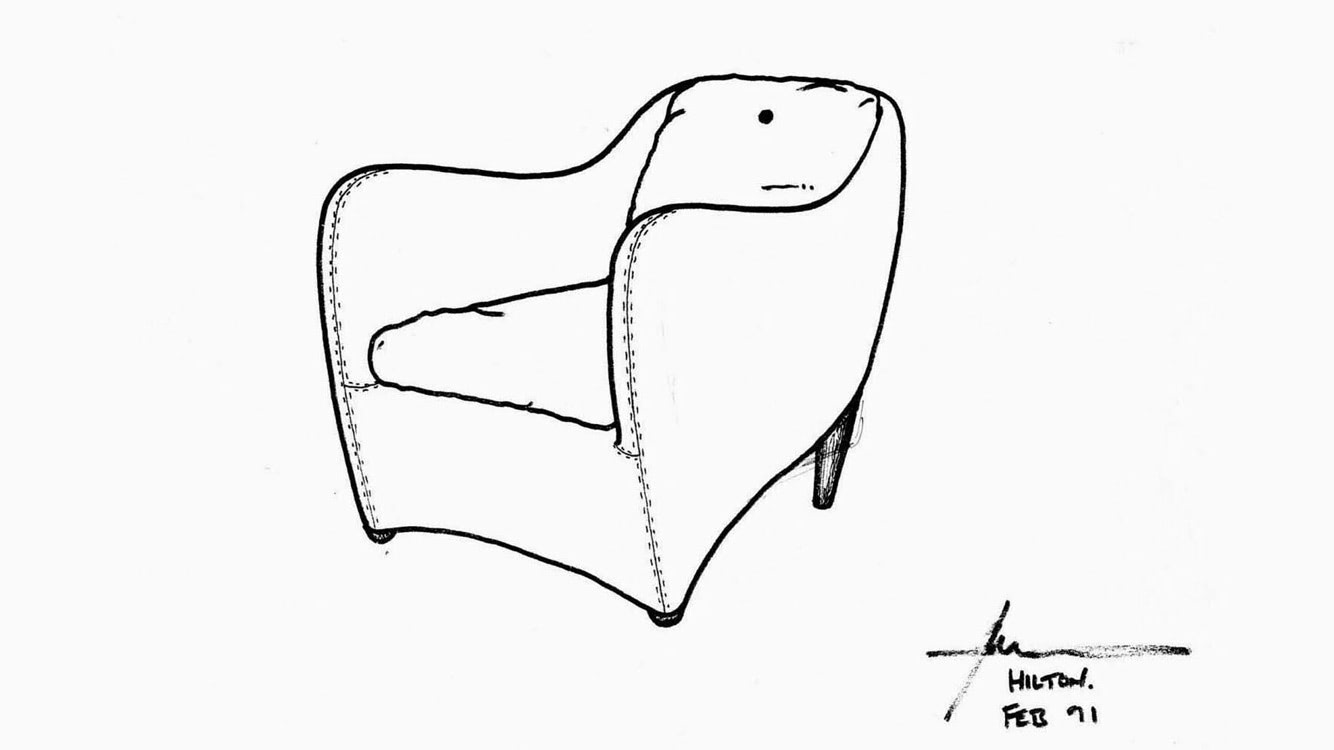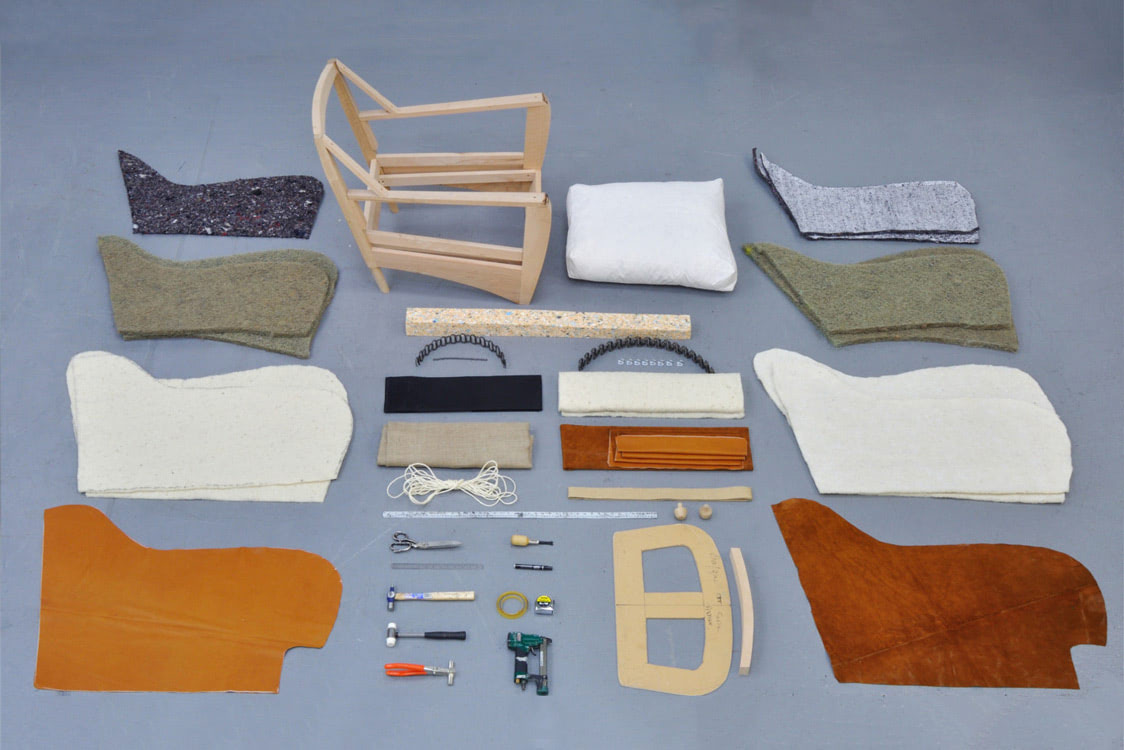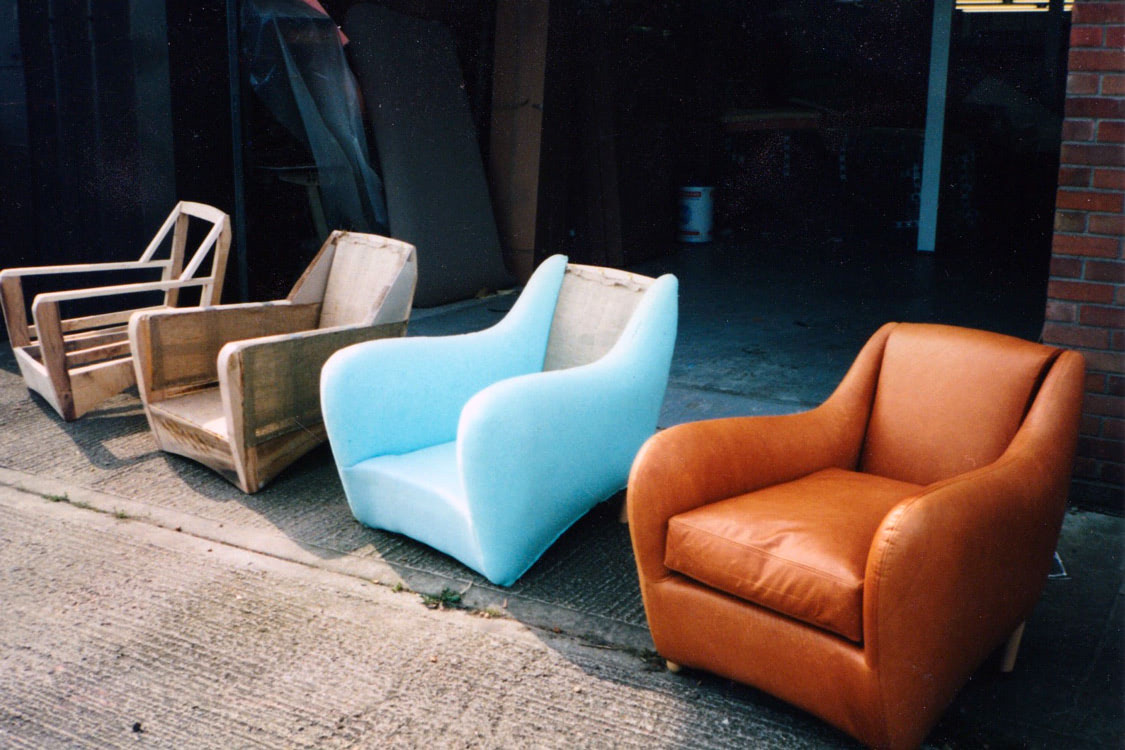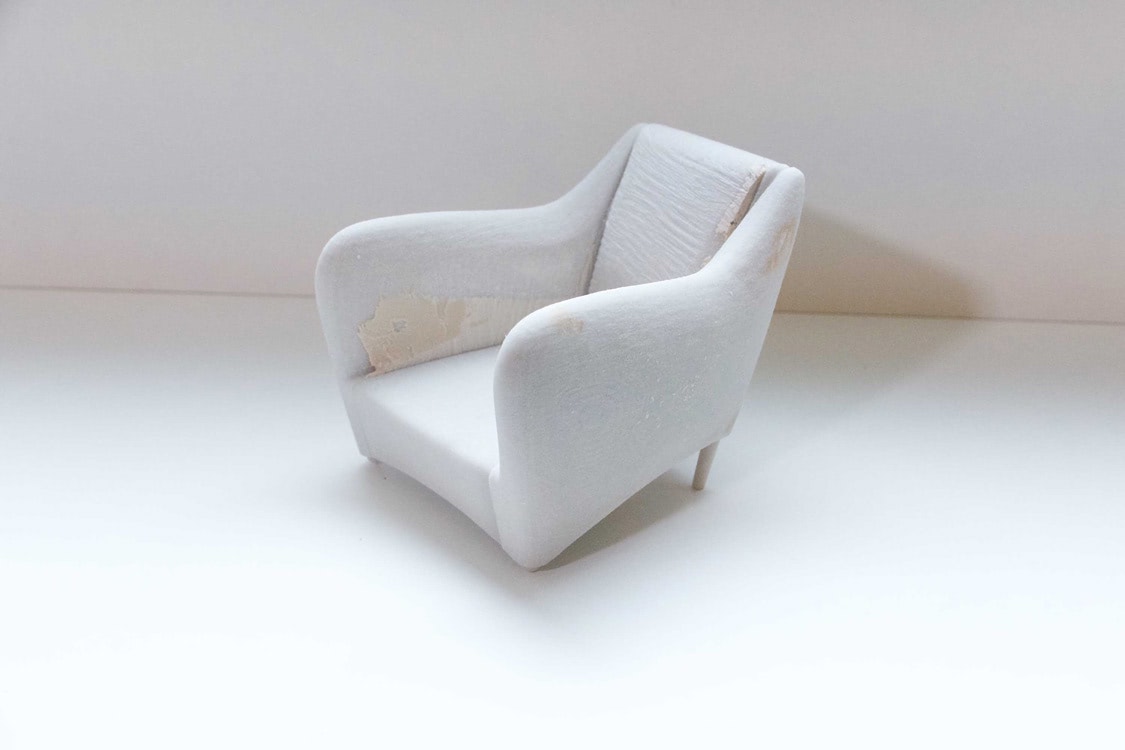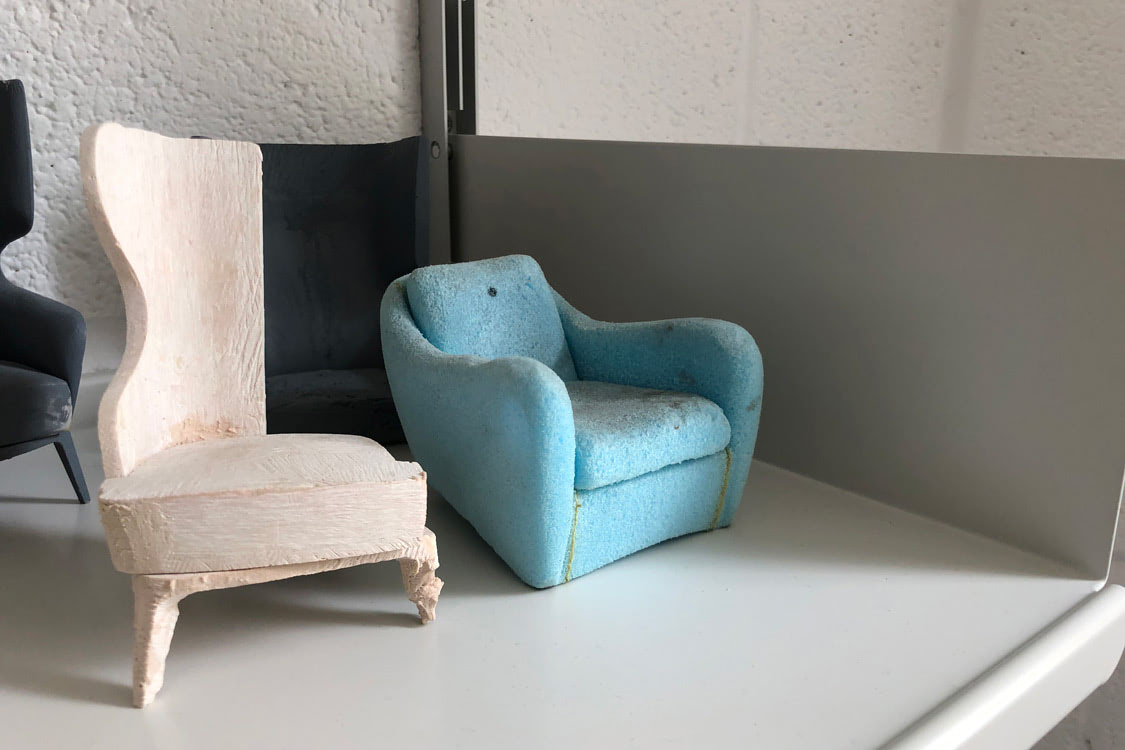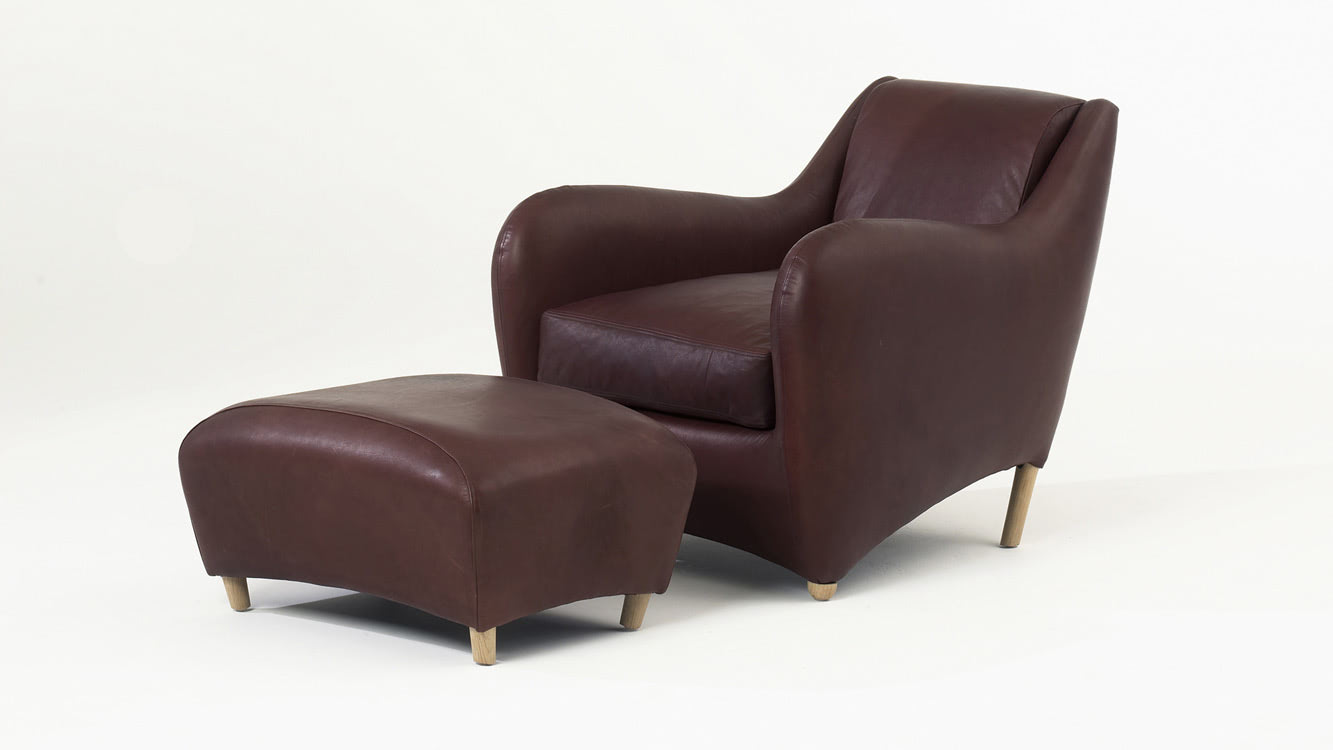 How is everyone holding up during the pandemic?
During the first UK lockdown, we took our computers and worked from home. Dave and Harry have young children, which made the design process quite difficult. That period did show us how important it is for us to be together in the studio. A lot of time was spent writing emails and explaining decisions that would have otherwise happened spontaneously and informally in the studio during the day. Discussion about a design is far simpler and faster face-to-face and things happen in a less structured and more flowing way if conversations are happening organically in the studio.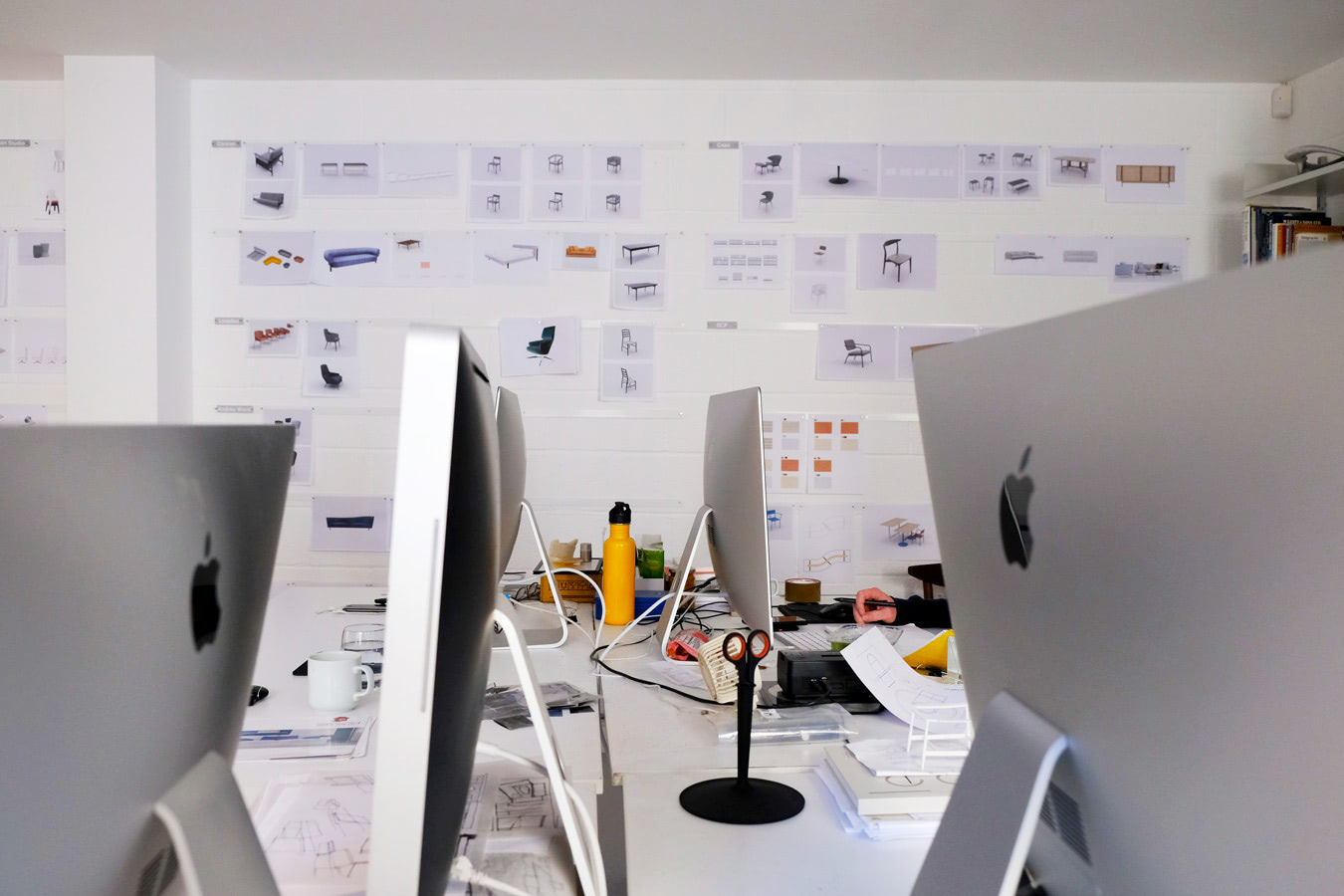 Have you had to make adjustments to the studio at all during the pandemic?
We have been in this space for about 18 months, we designed and fitted it to our requirements and we are well spaced apart. There are only three of us here, and although our desks sit next to each other they are quite large. So physically there have been very few adjustments. We keep the place clean and tidy and regularly open the windows for airflow.
The main change is not having clients visit us for meetings. We enjoyed inviting people here to discuss projects at their various stages, but now the majority of that has to happen over video-call. We make it work, but it's not as good as face-to-face meetings. Hopefully, we can start inviting people back here soon.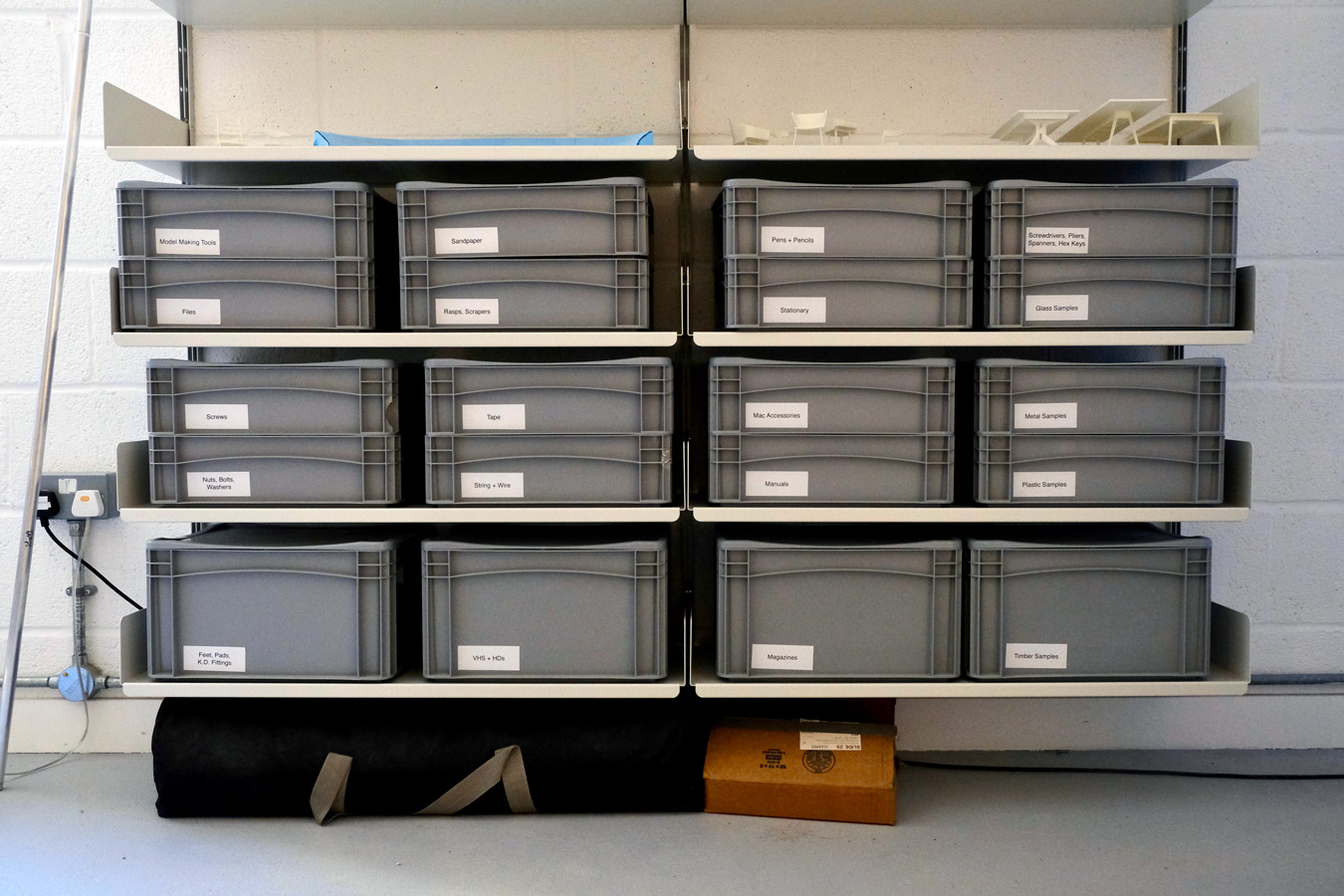 With a lot more people working from home now, do you see this as a positive for your industry? Will people need to outfit home offices, and will office spaces need to be outfitted to accommodate fewer people now?
I think people have enjoyed the extra time gained from not traveling to work during the pandemic and I believe a lot of businesses have realized that productivity can remain the same. There are big advantages gained from home working but I think that in general people will drift back to the patterns established over decades of work-life previous to the virus. It might be that some home working increases in some industries, and that would be good for peoples health and possibly our environment. Some of these changes were beginning to happen anyway but the pandemic has sped things up a bit!
"...design has never been about trends, it's about understanding constraints, taking them on, doing things the right way, and getting the best from a situation."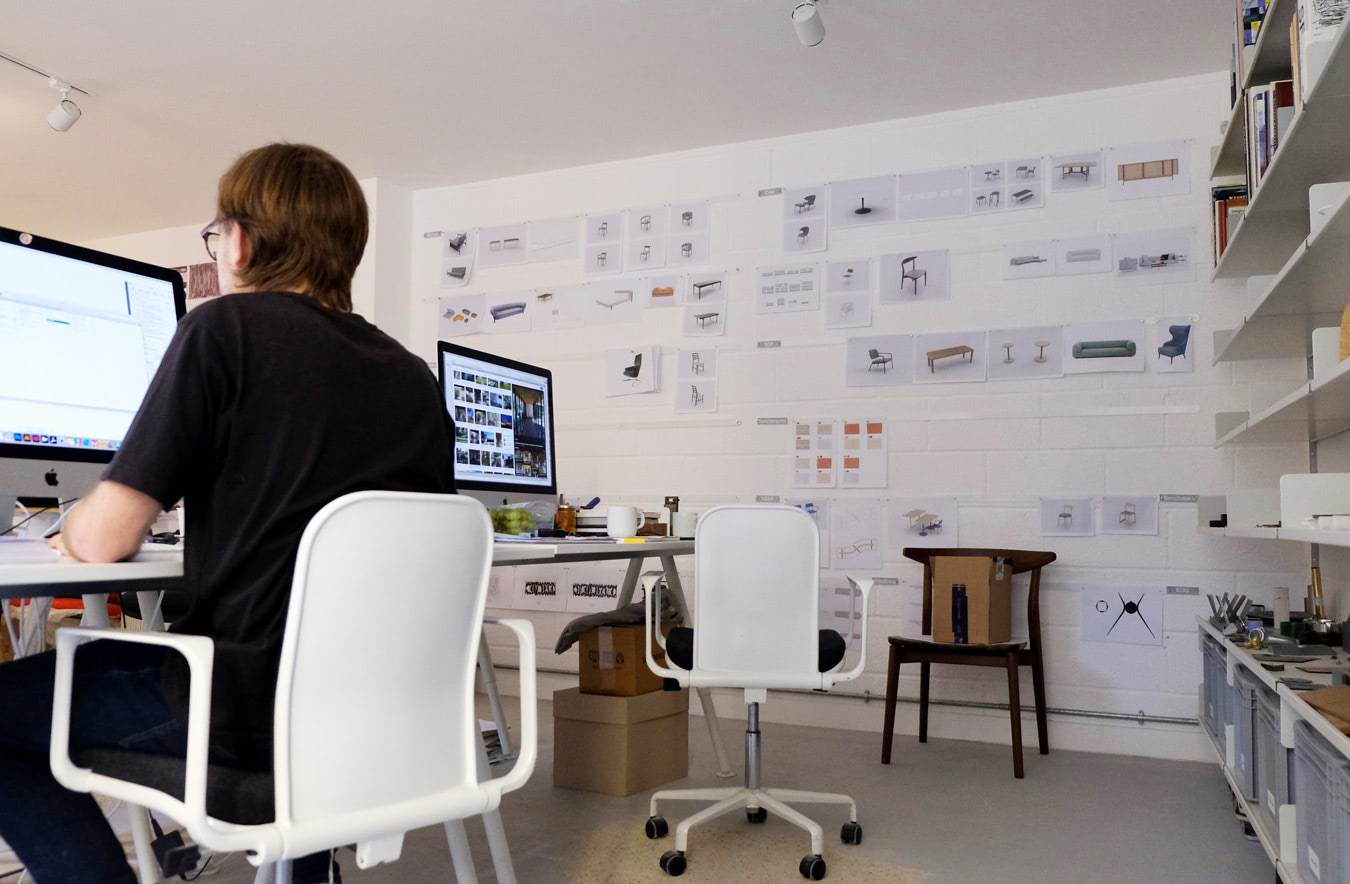 How do you all recharge between projects?
The projects overlap in time so much that there are never gaps. We do have quiet times and then it is nice to work on more conceptual or speculative ideas; we try and keep a good balance between the two. There is a sense of recharge coming from project completion and launch. These days new projects are launched online and the event is less celebratory but there is still a great feeling of achievement. 
We look forward to museums and galleries opening up again, we have always enjoyed going to new exhibitions and shows, it can be very inspiring and a good way to recharge. Creativity needs feeding and we all three do that in slightly different ways: looking at art, film, architecture, taking photographs, even building our bikes, or kitchens.