July 2018
A refined pair
Founded in 2014 by Philippe Archontakis and Martin Laliberte, byHAUS is a design agency focused on identity design. Based in Montreal, the duo has been working together long since the start of byHAUS. After meeting each other in 2003 while working at the interactive agency Cesart, Philippe and Martin grew a connection fueled by their passion for design. After both parting ways from Cesart, they remained in contact until the inevitable setup of byHAUS.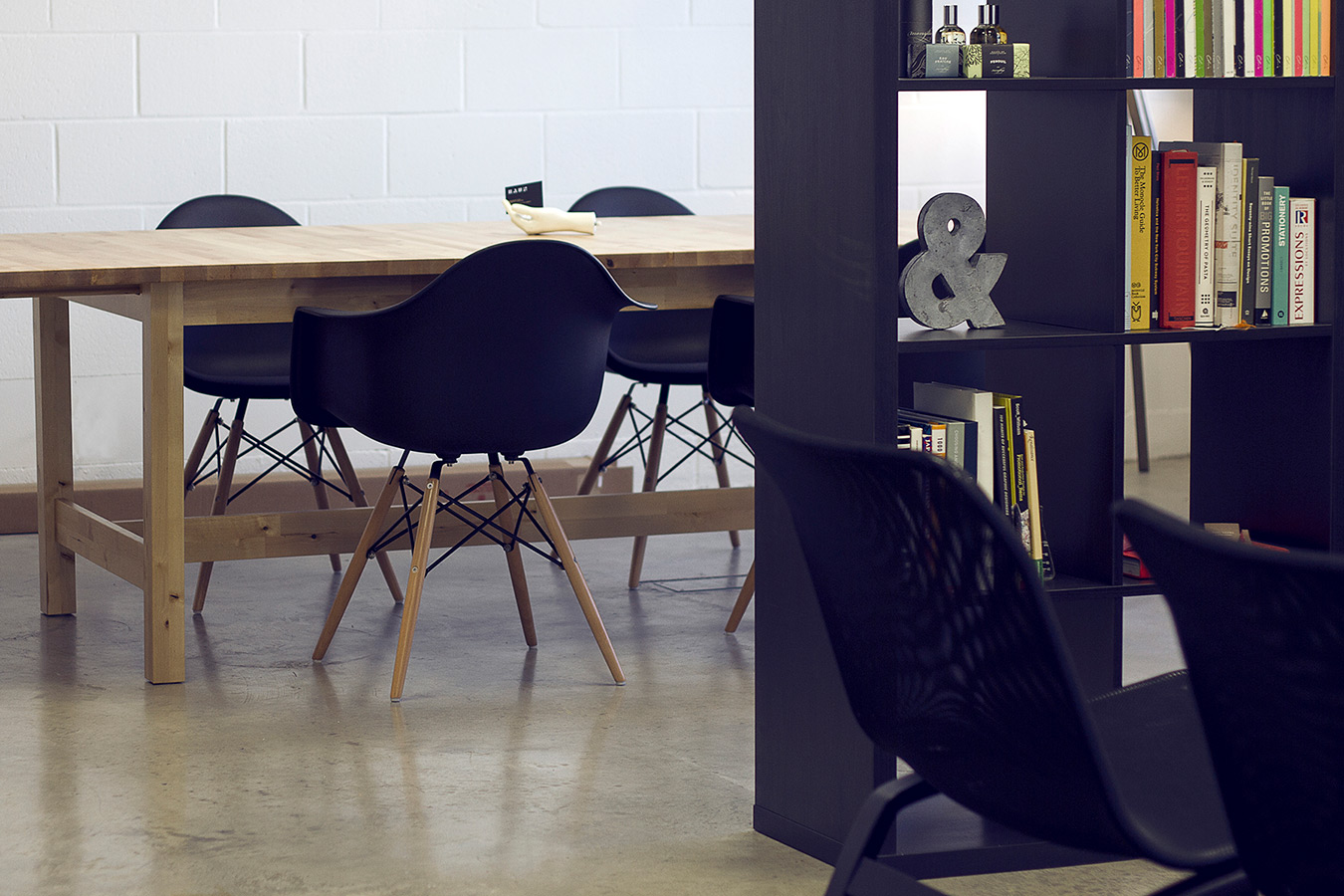 Into the studio
A very simple and refined space, their work output is clearly reflected in their studio space. Everything from the furniture and upholstery colors, to their building facade, feels very much like a byHAUS project. The molded Eames chairs, as well as the wall dedicated to black and white cards showcasing their identity work, help solidify byHAUS's minimalist ethos. Even their canine associate London comfortably fits with the studio vibe.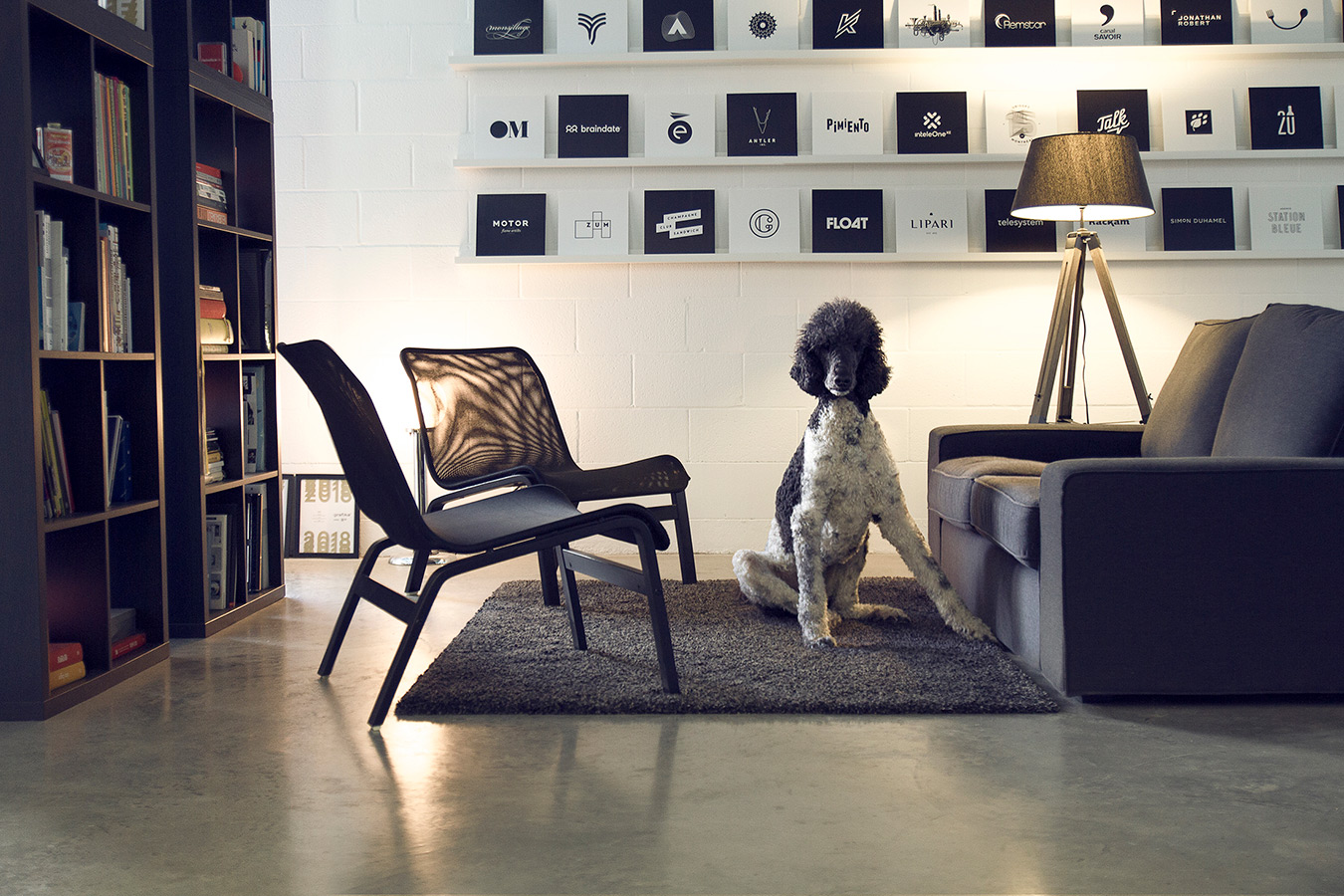 "In the end, I don't think that we have a style per se. Every client is unique, every brief is also unique so we hope that the output reflects that."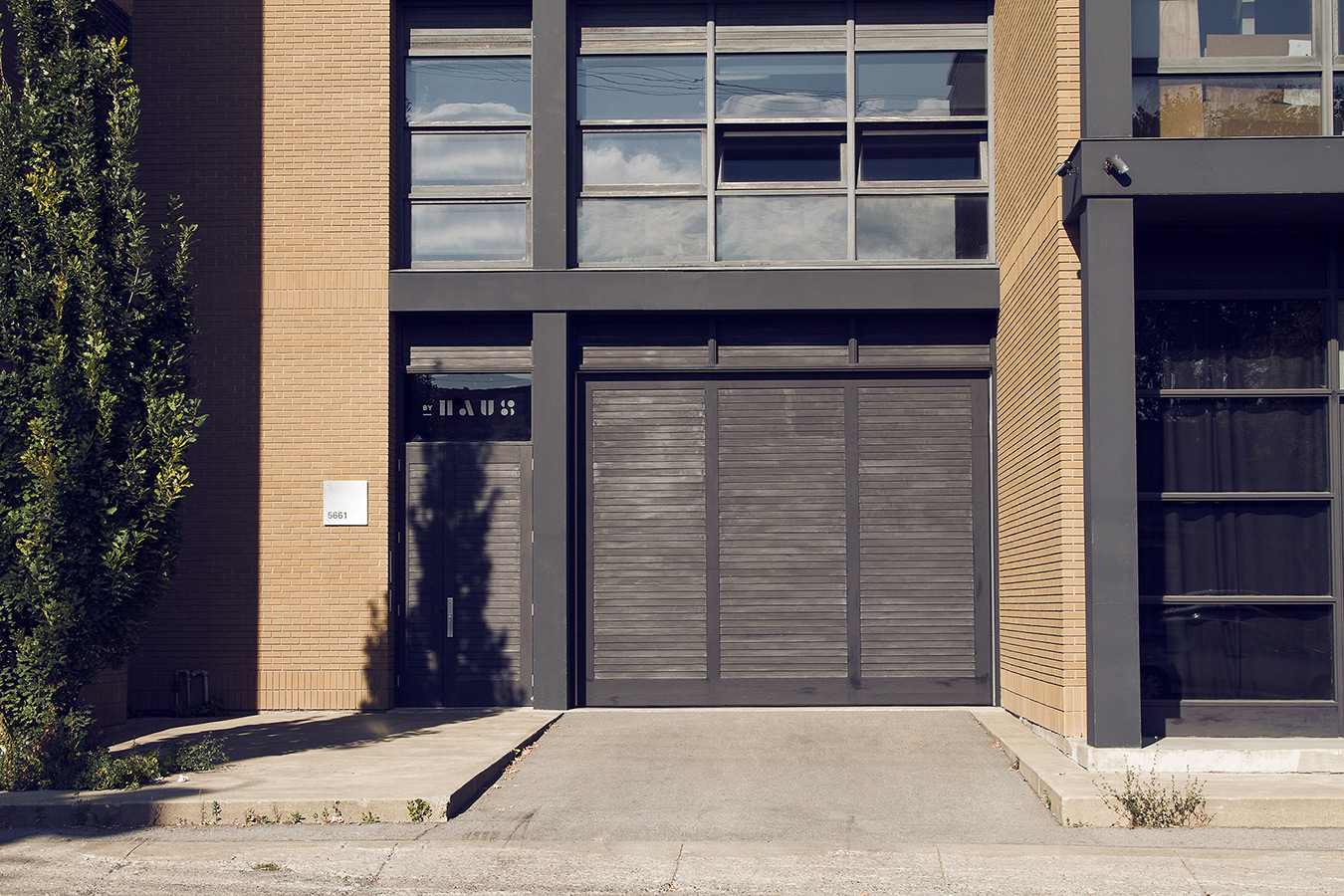 Being a studio of two, Philippe and Martin plan to keep byHAUS lean. It allows them complete control and responsibility for the quality of work being done. And there is no denying that byHAUS exercises a meticulous attention to their work. Nominated by industry peers and professionals, Philippe and Martin are accredited graphic designers (DGA), granted exclusively by Society des Designers Graphiques du Quebec. This accreditation is a reflection of the respect and clout byHAUS has earned.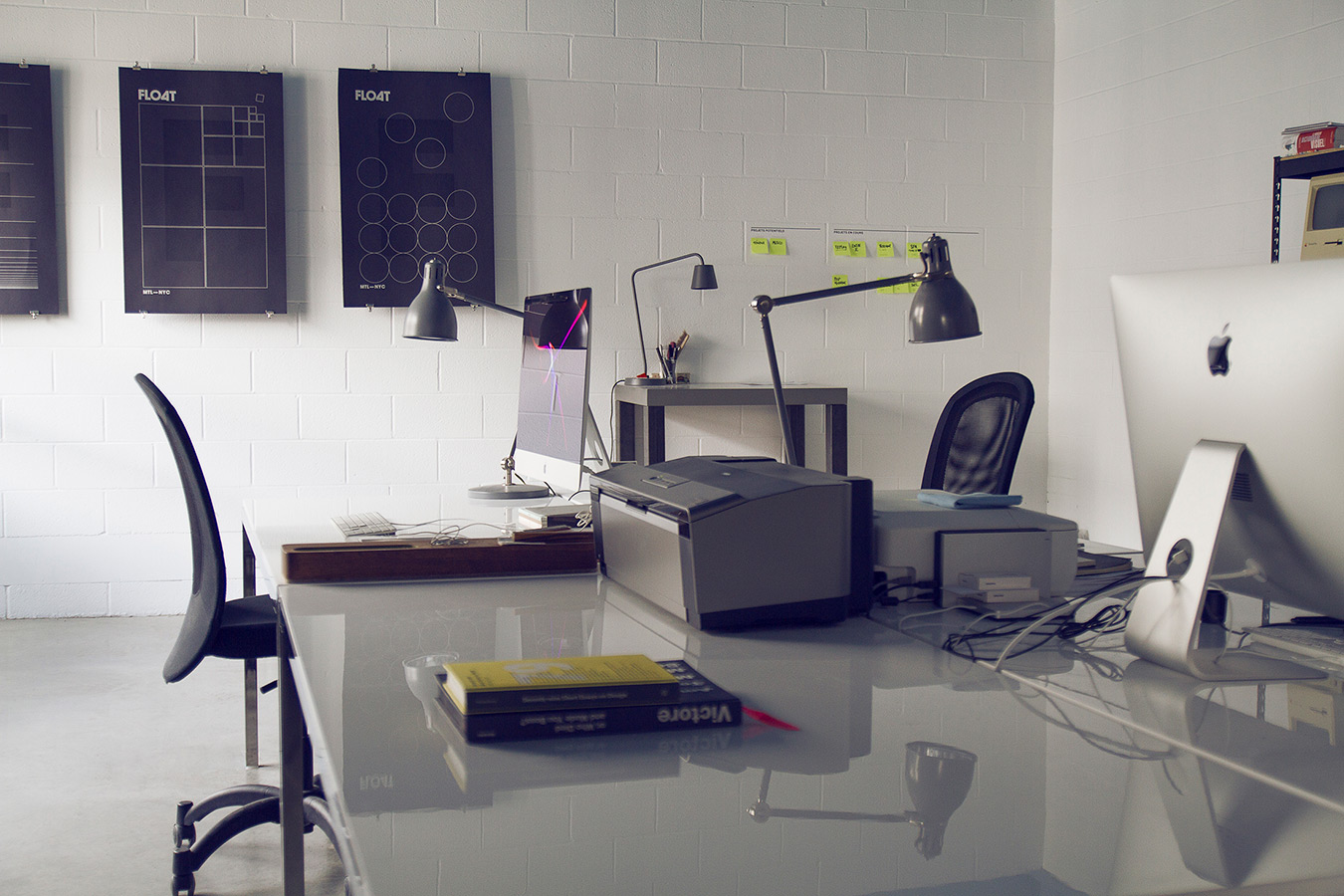 Sharing the process
Balancing two to three projects at a time while managing all studio operations can be a hectic schedule for two. With what spare time they can muster between projects, Philippe and Martin are currently writing a book about their approach to identity design. After browsing through their portfolio, there is no doubt this book will be a promising read.