January 2018
Brett Bergeron, Founder & Creative Director
While working for Google, Brett Bergeron and Brian Baker took a huge leap in their careers. Deciding to establish their own studio, Brett and Brian left Google to launch This Also. Brett chats with us about setting up This Also in Brooklyn, bringing on a business partner, and developing their studio brand system. This interview was conducted via email in February 2018.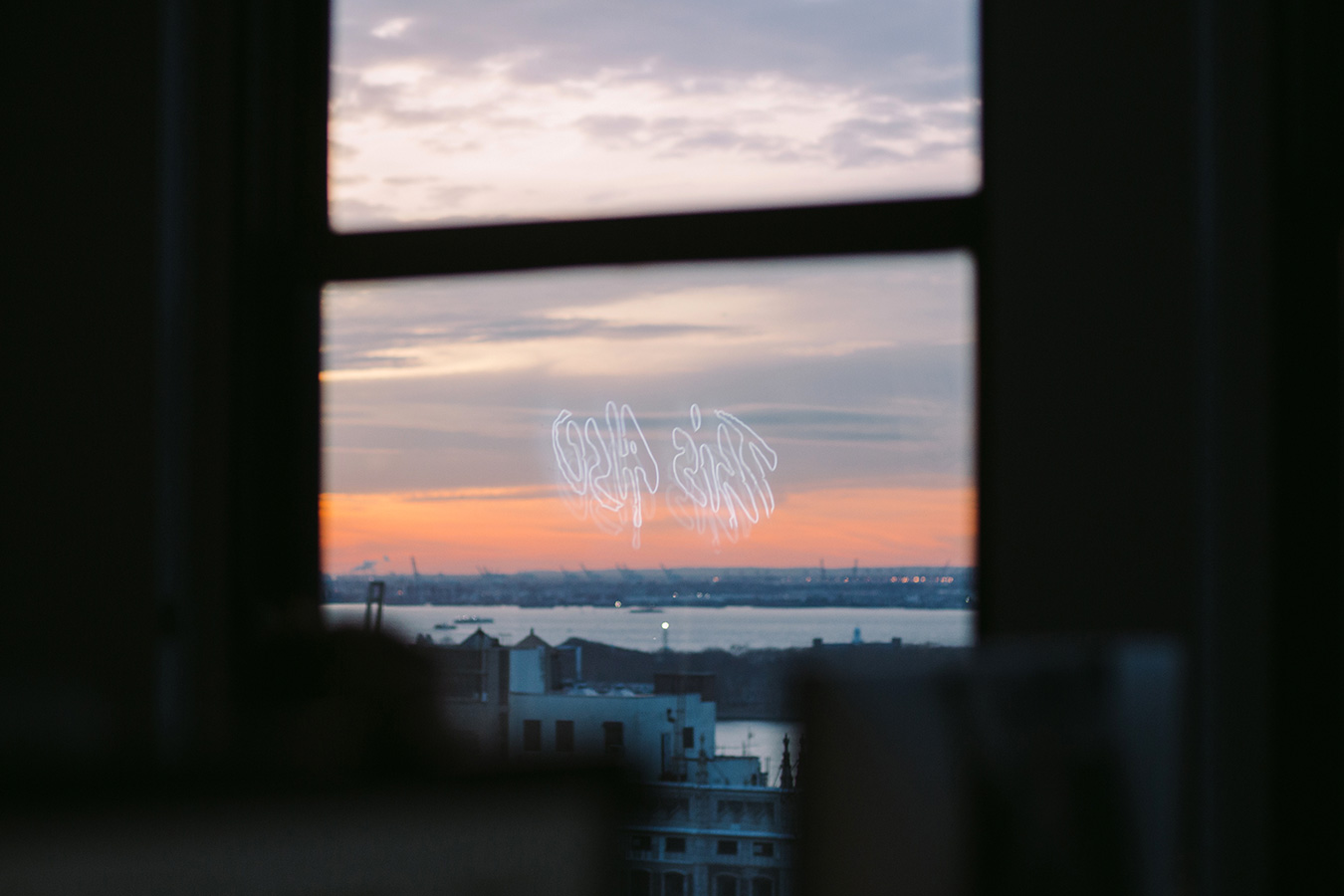 You left your job working as a designer in Google's Creative Lab to start This Also with your friend Brian Baker. How did you combat the nerves and stress of leaving a company like Google to start your own studio?
There was a lot of fear; there always is. We talked about what success and failure looked like, especially in terms of basic needs. Deciding what our personal limits would be was an important step. After that conversation, we started a company.
Later, hiring our first full-time employee proved to be much more stressful than leaving our own jobs. This was the first time we had ever taken responsibility for someone else's employment and it was a responsibility we took very seriously. That was the point when we weren't the only people taking a risk.
But to be honest, fear is always there. What I've come to understand is that fear is not a bad thing, it's just your common sense. You have to listen to it and let it help you ask important questions. Once you develop the best plan you can, then it's easier to put fear aside and commit to action.
Did you always have a desire to start your own studio? How did you know the time was right to start This Also?
I started to think about opening a design studio when I was in college. At the time, I knew I would need a lot of experience to do it well, so I stayed focused on becoming a better designer.
Over time, I found that I really loved the process of designing apps and software products. The further I took my interest in interface design, the more opportunity I could see to make apps feel more human and culturally aware. Most agencies in New York were focused on web design at the time and I began to feel like there was room to start a small studio with a completely mobile perspective.
Coincidentally, Brian and I share the same passion for this type of work. We love the complexity, we love how fast it evolves, and we both love how many new problems there are. But most importantly, we felt like it was the right time to try. So, we started out of his apartment.
Becky came onboard and turned us into a business. It was January, and single-digit cold weather, when she set out to look at commercial real estate around the city.
When it was time to find a home for This Also, you settled in Brooklyn. Was there a specific reason?
Two reasons: the view and the neighborhood. We had a small sublet in SoHo at the time and we hated it to death. It's a very pretty neighborhood, but the foot traffic from tourists was an everyday stampede.
Downtown Brooklyn, on the other hand, is an extremely professional neighborhood. It's a diverse and down to earth neighborhood with a mix of residential folks, commercial space, and government offices. As a bonus, the building we're in is just a few blocks from most major subway lines.
But the big thing is the view. We face west on the seventeenth floor, with very few buildings obstructing our view of New York Bay, Lower Manhattan, and the Statue of Liberty. In the morning the office is brightly lit, the light shifts through the day, and in the evening the office fills with the sunset.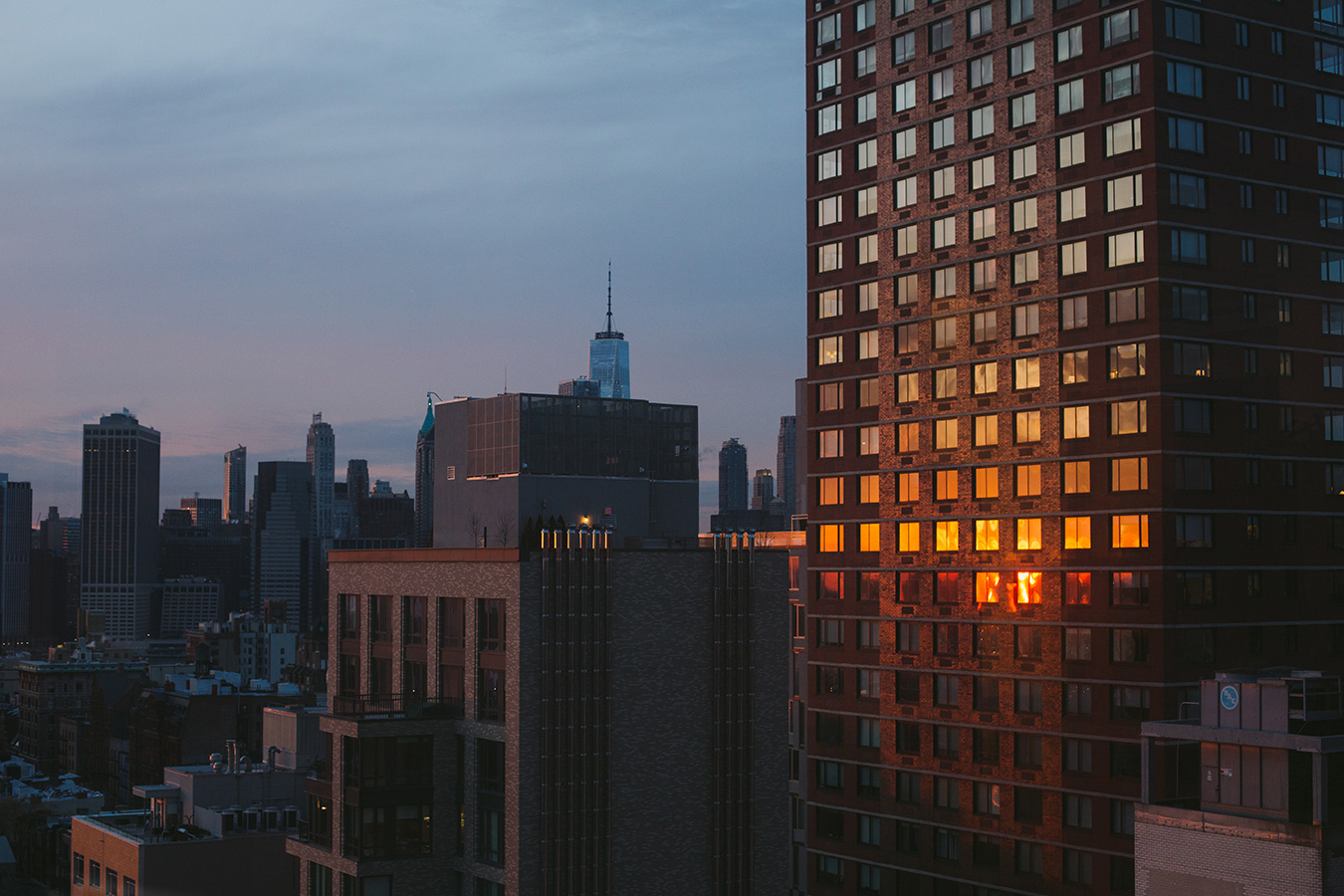 Other than the obvious of helping with operations, how has adding Becky as a business partner helped the studio?
There are obvious benefits to having a business partner, but we specifically recruited Becky because she is someone we could trust to see beyond the basics of operating a business.
The three of us share a vision to run a fair, ethical, and progressive company. We also have a shared disdain for unethical business practices—overbilling, underpaying, discrimination—and we continuously set very high ethical standards for how our business treats employees and clients.
Becky is the owner of that vision. She is able to establish very idealistic goals and then translate them into a practical business strategy. This is how we're able to be profitable, take care of our employees, maintain work/life balance, and create a fair and equitable environment for professional growth.
Long term, we all agree that we'll look back on our business and care more about how we treated people than any of the projects we launched.
This Also holds an impressive client list. I imagine working at Google helped to secure them as a client. Did you have large clients secured from the start?
We were extremely lucky to have Google as our first client. Despite really good relationships with the team there, we were still scared of how people might react to us leaving to launch a studio. The team at Creative Lab was very encouraging and was excited to give us work, and we're still very grateful.
Beyond that, we expected to work with startups most of the time. But, word of mouth seems to be the way people look for studios and most of the recommendations have traveled through teams at larger companies.
We built relationships slowly, with small projects at first, and have made it a priority only to grow at a pace that allows us to maintain a unique, high-quality creative output. That takes time, but it's the main reason we have a strong body of work.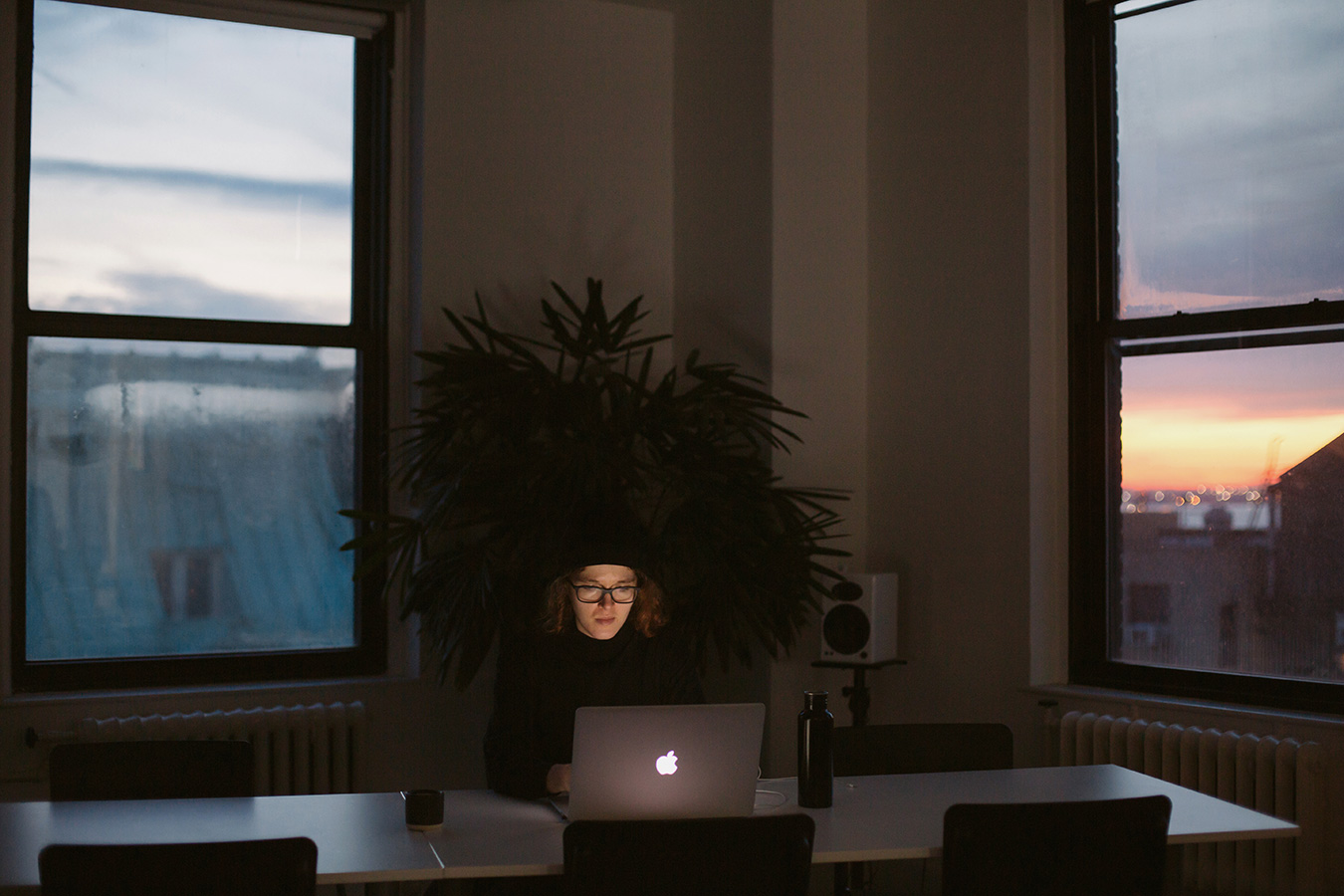 How do projects flow through your studio? Do you have project managers?
We have a creative director and a project manager on every project, both of whom make sure the business and client needs are being met. The team on the project depends on what we're making, but we generally try to staff people on projects that match their personal interests and long-term learning goals.
Internally, we stay organized with daily check-ins and also chat throughout the day. We make most of our creative decisions face to face simply because it's the easiest way to go back and forth.
This Also's brand system, Bonsai, is beautifully done. Was this built when the studio first started, or did you spend some time developing This Also before the launch of Bonsai?
That's very nice of you to say. Bonsai is a design framework we built as part of our most recent rebrand. We wanted to double down on our commitment to clear, systematic, and rigorously executed work. That evolved into a vision for a single typographic system that we could use on everything from prototypes to presentations.
We've really enjoyed sharing the style guide with the community, especially since it's a window into the type of systematic approach we have.
Roughly a year ago, you guys successfully launched your first studio product, OOO. Can you tell me a little about the app and how it came to life?
There was a gap in our project schedule, so we pulled a few people together and started working on the general idea of a camera. The original thinking was to launch the most powerful zoom on the app store.
Midway through the project, one of the designers built a prototype where music and zoom were mapped together. The first time we used it, we must've laughed for ten minutes straight. It was such an obviously great idea that we changed direction immediately.
Two of the designers on the project already knew how to make music and went to town mixing the tracks. One person on the project had a long-term goal of learning Swift and built the entire app from scratch. It became a great portfolio piece for everyone and great publicity for the studio.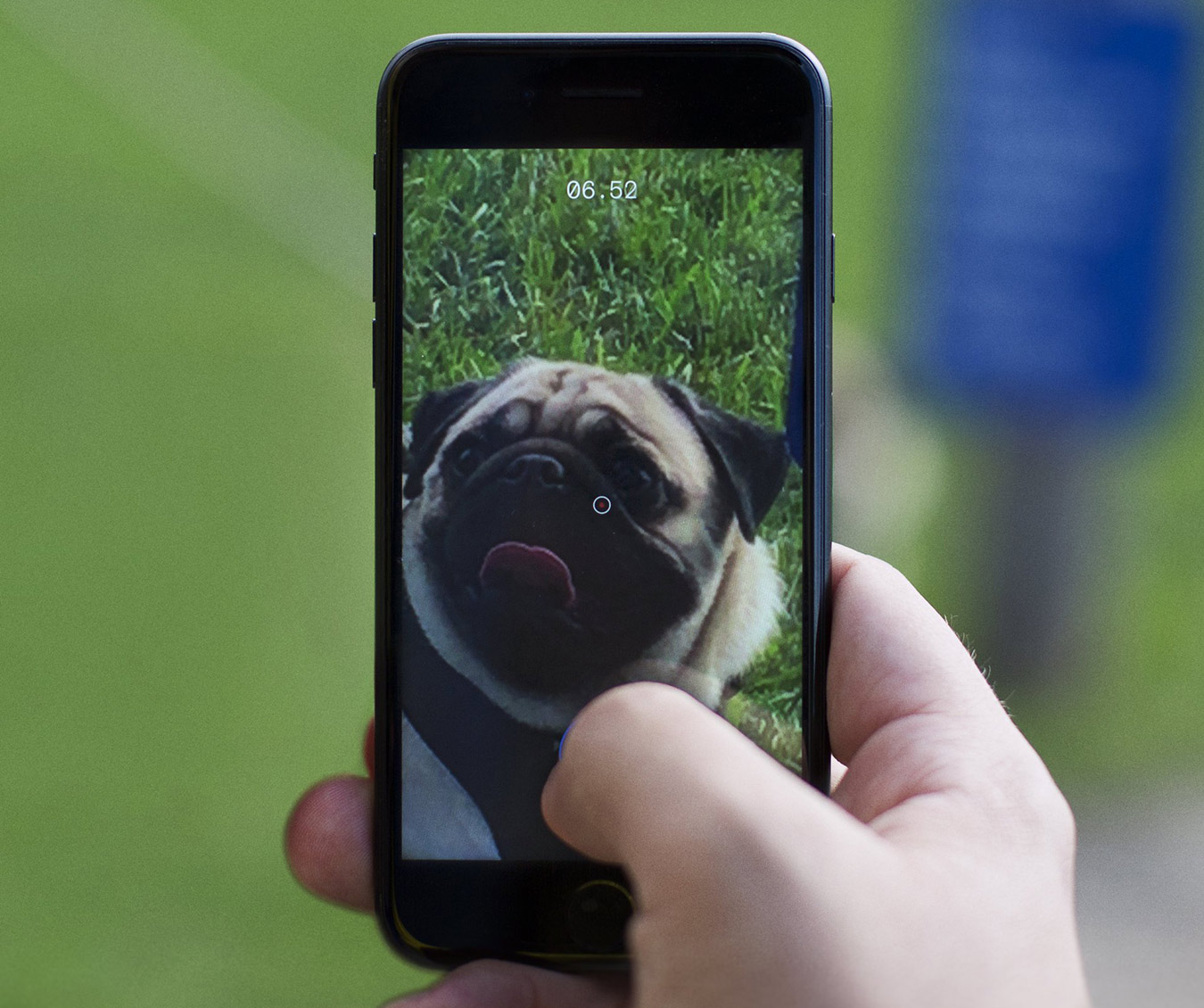 It sounds like your studio is well-equipped to help your employees grow. This is the second time you brought up long-term goals of employees. Is this something you implement with your staff?
Yes, absolutely. One thing to think about is that the word "studio," comes from the Latin word studium, which means to study. That's why we prefer the studio label, which serves as a reminder that we're here to continuously learn, understand, and improve.
We've translated this idea into an internal process where people formally set personal goals they'd like to achieve throughout the year. Our managers try to find opportunities to help everyone achieve steps in the right direction. That can mean mentoring someone, staffing someone to a particular project, or giving someone time outside of client projects to work towards their goal.
In addition to personal goals, we also have an education and wellness stipend that people can use to learn anything they want—whether it's related to design, technology, or not. It' important that people are encouraged to look outside the narrow world of our industry and to find inspiration in other places.
This Also publishes a lot of thoughtful material online for students. It's tough out there and I love when studios give back to the community.
We publish online when we can. This typically follows big projects where we learn a lot ourselves, so naturally, we try to share that knowledge as best we can. So far we've written a lot about interface design for different platforms, but in the future, we'd like to expand that include more technical topics. Hopefully, it gives people a window into the type of work we do and how we think about it.
Correct me if I'm wrong, but I believe I read that one of your employees is in a band?
Yes! Brendon Avalos, who is a designer here, is also a very talented musician. He's currently a member of BBoys and Gift Wrap, both of whom are signed with Captured Tracks. BBoys have actually been touring a lot, and last year went on a circuit around Europe and North America.
You can check out BBoys on Spotify, Instagram, and Bandcamp. He's also starting up a solo project, Gift Wrap.